The Best Underrated Movies From The 2000s
"What are the best Underrated 2000s Movies?" We looked at 236 of the top Underrated 2000s films, aggregating and ranking them so we could answer that very question!
The top 30 films, all appearing on 2 or more "Best Underrated 2000s" movie lists, are ranked below by how many times they appear. The remaining 200+ movies, as well as the sources we used, are in alphabetical order on the bottom of the page.
Happy Scrolling!
---
---
Top 30 Best Underrated 2000s Movies Ever Made
---
---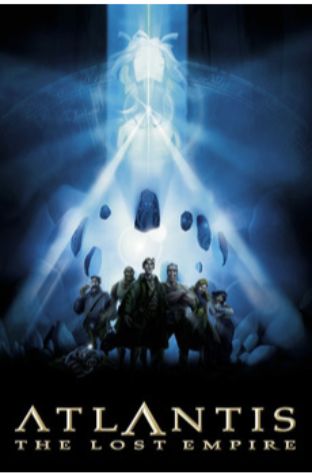 Lists It Appears On:
The world's most highly qualified crew of archaeologists and explorers is led by historian Milo Thatch as they board the incredible 1,000-foot submarine Ulysses and head deep into the mysteries of the sea. The underwater expedition takes an unexpected turn when the team's mission must switch from exploring Atlantis to protecting it.
---
---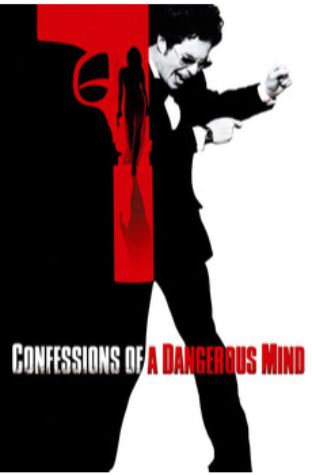 Lists It Appears On:
Television made him famous, but his biggest hits happened off screen. Television producer by day, CIA assassin by night, Chuck Barris was recruited by the CIA at the height of his TV career and trained to become a covert operative. Or so Barris said.
---
---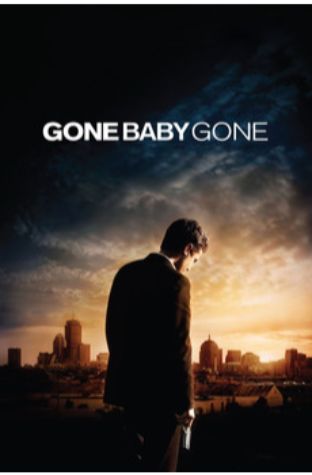 Lists It Appears On:
When 4 year old Amanda McCready disappears from her home and the police make little headway in solving the case, the girl's aunt, Beatrice McCready hires two private detectives, Patrick Kenzie and Angie Gennaro. The detectives freely admit that they have little experience with this type of case, but the family wants them for two reasons – they're not cops and they know the tough neighborhood in which they all live. As the case progresses, Kenzie and Gennaro face drug dealers, gangs and pedophiles. When they are about to solve the case, they are faced with a moral dilemma that tears them apart. ×
---
---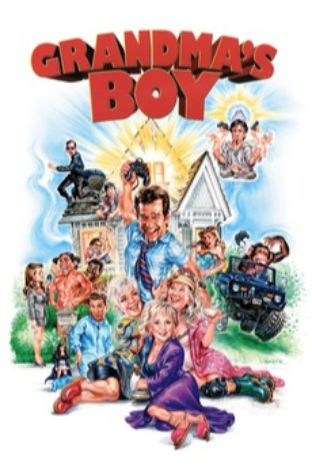 Lists It Appears On:
Hidden Remote
Thought Catalog
Even though he's 35, Alex acts more like he's 13, spending his days as the world's oldest video game tester and his evenings developing the next big Xbox game. But he gets kicked out of his apartment and is forced to move in with his grandmother.
---
---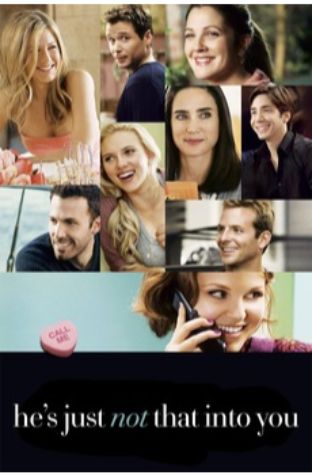 Lists It Appears On:
Remember that really cute guy who said he'd call – and didn't? Maybe he lost your number. Maybe he's in the hospital. Maybe he's awed by your beauty, brains or success. Or maybe… he's just not that into you.
---
---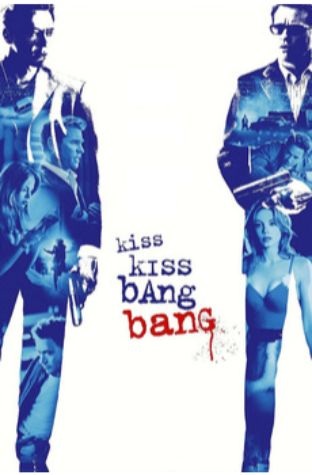 Lists It Appears On:
A petty thief posing as an actor is brought to Los Angeles for an unlikely audition and finds himself in the middle of a murder investigation along with his high school dream girl and a detective who's been training him for his upcoming role…
---
---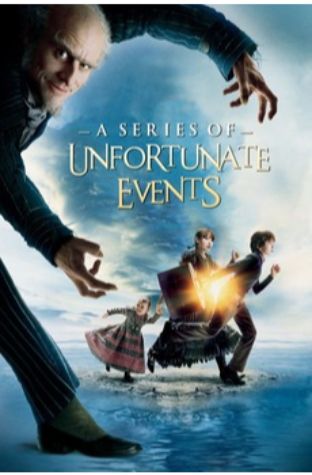 Lists It Appears On:
Den Of Geek
Part Time Critic
Three wealthy children's parents are killed in a fire. When they are sent to a distant relative, they find out that he is plotting to kill them and seize their fortune. This movie is extremely alarming, an expression which here means "a thrilling misadventure involving three ingenious orphans and a villainous actor named Count Olaf (Jim Carrey) who wants their enormous fortune." It includes a suspicious fire, delicious pasta, Jim Carrey, poorly behaved looches, Billy Connolly, an incredibly deadly viper, Meryl Streep, and the voice of an imposter named Jude Law. ×
---
---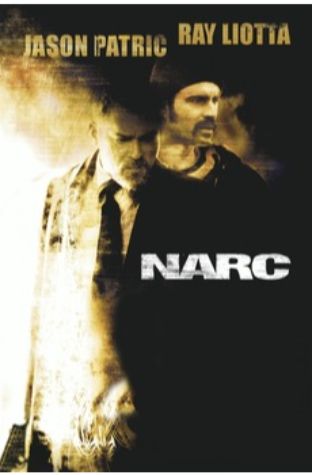 Lists It Appears On:
Taste Of Cinema
Watch Mojo
An undercover narc dies, the investigation stalls, so the Detroit P.D. brings back Nick Tellis, fired 18-months ago when a stray bullet hits a pregnant woman. Tellis teams with Henry Oak, a friend of the dead narc and an aggressive cop constantly under the scrutiny of internal affairs. They follow leads and informants turn up dead.
---
---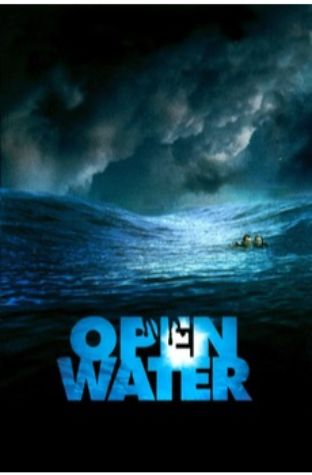 Lists It Appears On:
Two divers are left out at sea without a boat. There's nothing but water for miles, unless they look at what's underneath them…
---
---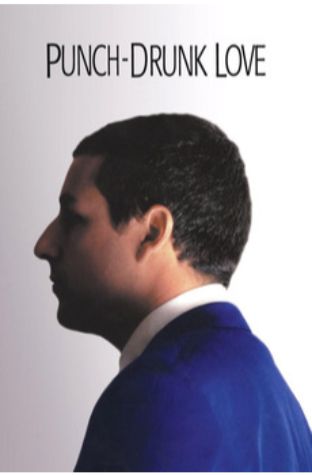 Lists It Appears On:
Den Of Geek
Thought Catalog
A beleaguered small-business owner gets a harmonium and embarks on a romantic journey with a mysterious woman.
---
---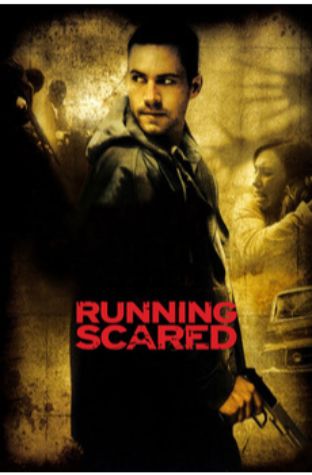 Lists It Appears On:
Hidden Remote
Part Time Critic
After a drug-op gone bad, Joey Gazelle is put in charge of disposing the gun that shot a dirty cop. But things goes wrong for Joey after the neighbor kid stole the gun and used it to shoot his abusive father. Now Joey has to find the kid and the gun before the police and the mob find them first.
---
---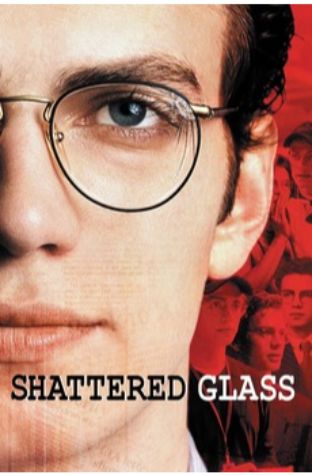 Lists It Appears On:
The true story of fraudulent Washington, D.C. journalist Stephen Glass, who rose to meteoric heights as a young writer in his 20s, becoming a staff writer at The New Republic for three years. Looking for a short cut to fame, Glass concocted sources, quotes and even entire stories, but his deception did not go unnoticed forever, and eventually, his world came crumbling down.
---
---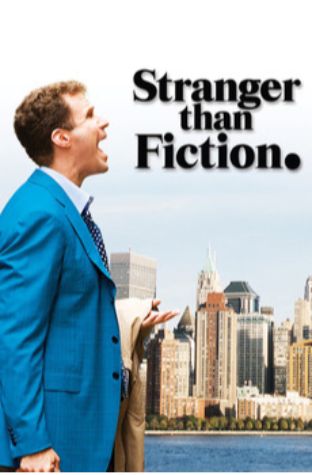 Lists It Appears On:
Harold Crick is a lonely IRS agent whose mundane existence is transformed when he hears a mysterious voice narrating his life.
---
---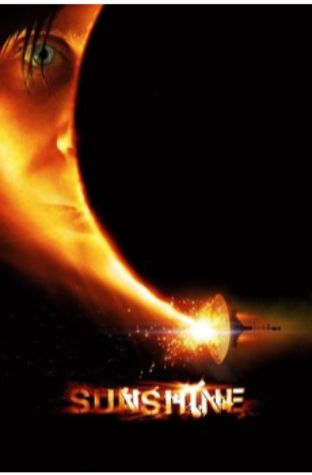 Lists It Appears On:
Den Of Geek
Hidden Remote
Fifty years into the future, the sun is dying, and Earth is threatened by arctic temperatures. A team of astronauts is sent to revive the Sun — but the mission fails. Seven years later, a new team is sent to finish the mission as mankind's last hope.
---
---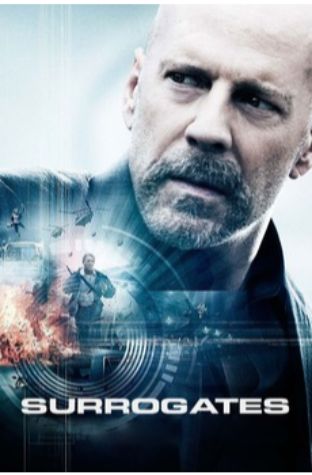 Lists It Appears On:
Set in a futuristic world where humans live in isolation and interact through surrogate robots, a cop is forced to leave his home for the first time in years in order to investigate the murders of others' surrogates.
---
---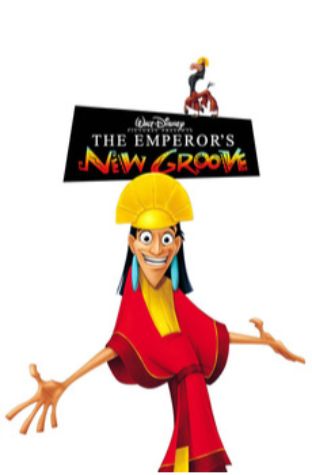 Lists It Appears On:
Part Time Critic
The Richest
Kuzco is a self-centered emperor who summons Pacha from a village and to tell him that his home will be destroyed to make room for Kuzco's new summer home. Kuzco's advisor, Yzma, tries to poison Kuzco and accidentally turns him into a llama, who accidentally ends up in Pacha's village. Pacha offers to help Kuzco if he doesn't destroy his house, and so they form an unlikely partnership.
---
---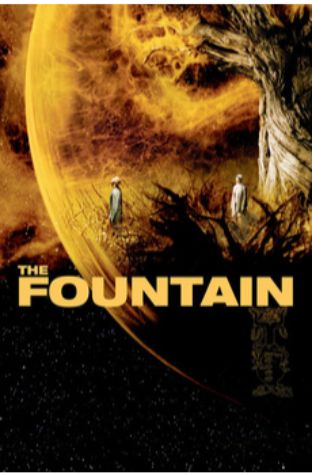 Lists It Appears On:
Spanning over one thousand years, and three parallel stories, The Fountain is a story of love, death, spirituality, and the fragility of our existence in this world.
---
---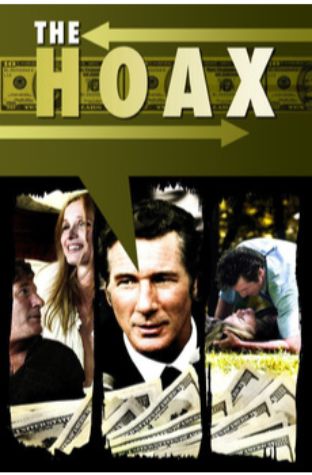 Lists It Appears On:
In what would cause a fantastic media frenzy, Clifford Irving sells his bogus biography of Howard Hughes to a premiere publishing house in the early 1970s.
---
---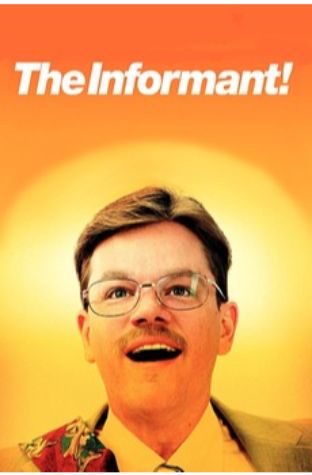 Lists It Appears On:
List Challenges
Thought Catalog
A rising star at agri-industry giant Archer Daniels Midland (ADM), Mark Whitacre suddenly turns whistleblower. Even as he exposes his company's multi-national price-fixing conspiracy to the FBI, Whitacre envisions himself being hailed as a hero of the common man and handed a promotion.
---
---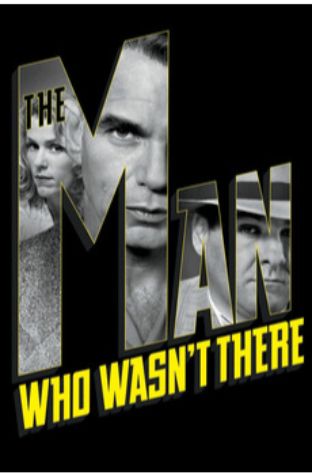 Lists It Appears On:
Den Of Geek
Hidden Remote
A tale of murder, crime and punishment set in the summer of 1949. Ed Crane, a barber in a small California town, is dissatisfied with his life, but his wife Doris' infidelity and a mysterious opportunity presents him with a chance to change it.
---
---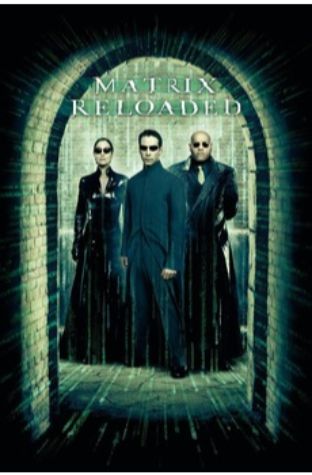 Lists It Appears On:
Den Of Geek
Part Time Critic
Six months after the events depicted in The Matrix, Neo has proved to be a good omen for the free humans, as more and more humans are being freed from the matrix and brought to Zion, the one and only stronghold of the Resistance. Neo himself has discovered his superpowers including super speed, ability to see the codes of the things inside the matrix and a certain degree of pre-cognition. But a nasty piece of news hits the human resistance: 250,000 machine sentinels are digging to Zion and would reach them in 72 hours. As Zion prepares for the ultimate war, Neo, Morpheus and Trinity are advised by the Oracle to find the Keymaker who would help them reach the Source. Meanwhile Neo's recurrent dreams depicting Trinity's death have got him worried and as if it was not enough, Agent Smith has somehow escaped deletion, has become more powerful than before and has fixed Neo as his next target. ×
---
---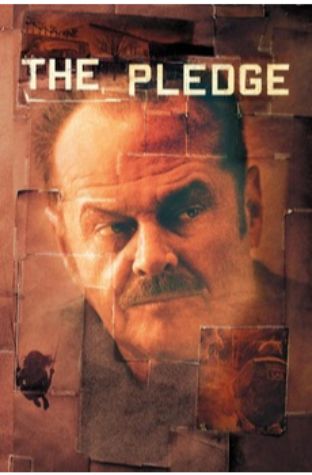 Lists It Appears On:
A police chief about to retire pledges to help a woman find her daughter's killer. Based on a story by Swiss writer Friedrich Dürrenmatt.
---
---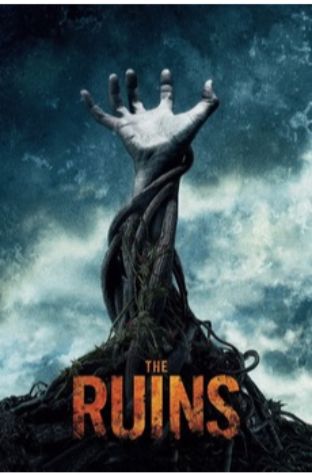 Lists It Appears On:
A group of friends whose leisurely Mexican holiday takes a turn for the worse when they, along with a fellow tourist embark on a remote archaeological dig in the jungle, where something evil lives among the ruins
---
---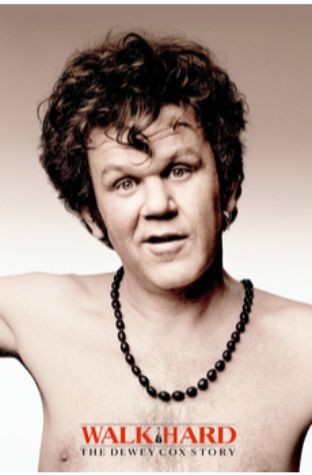 Lists It Appears On:
Following a childhood tragedy, Dewey Cox follows a long and winding road to music stardom. Dewey perseveres through changing musical styles, an addiction to nearly every drug known and bouts of uncontrollable rage.
---
---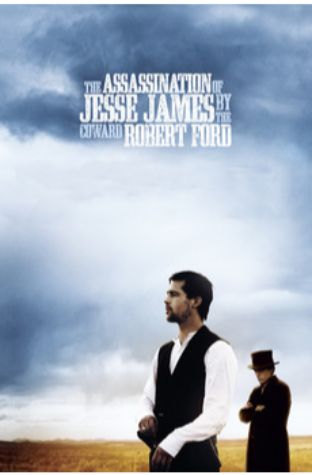 Lists It Appears On:
Den Of Geek
Hidden Remote
Watch Mojo
Outlaw Jesse James is rumored to be the 'fastest gun in the West'. An eager recruit into James' notorious gang, Robert Ford eventually grows jealous of the famed outlaw and, when Robert and his brother sense an opportunity to kill James, their murderous action elevates their target to near mythical status.
---
---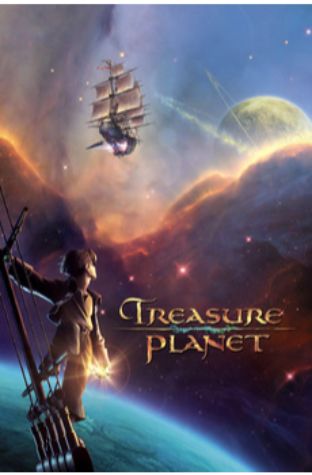 Lists It Appears On:
Den Of Geek
The Richest
Watch Mojo
When space galleon cabin boy Jim Hawkins discovers a map to an intergalactic "loot of a thousand worlds," a cyborg cook named John Silver teaches him to battle supernovas and space storms. But, soon, Jim realizes Silver is a pirate intent on mutiny!
---
---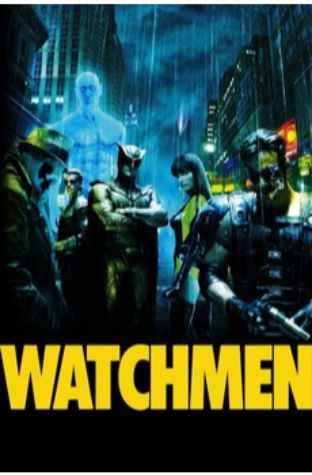 Lists It Appears On:
Den Of Geek
The Richest
Watch Mojo
In a gritty and alternate 1985 the glory days of costumed vigilantes have been brought to a close by a government crackdown, but after one of the masked veterans is brutally murdered, an investigation into the killer is initiated. The reunited heroes set out to prevent their own destruction, but in doing so uncover a sinister plot that puts all of humanity in grave danger.
---
---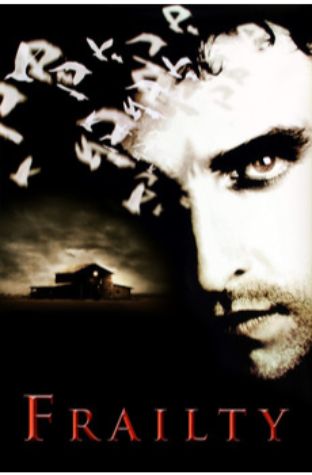 Lists It Appears On:
Hidden Remote
IMDB
List Challenges
Taste Of Cinema
A man confesses to an FBI agent his family's story of how his religious fanatic father's visions lead to a series of murders to destroy supposed 'demons'.
---
---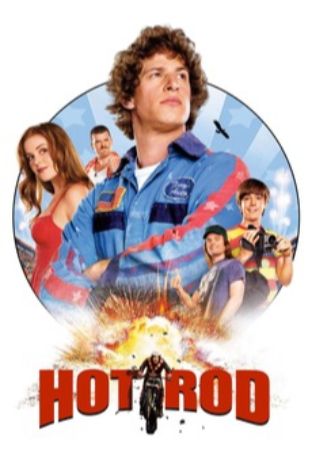 Lists It Appears On:
Hidden Remote
Kati Rose
Part Time Critic
The Richest
For Rod Kimball, performing stunts is a way of life, even though he is rather accident-prone. Poor Rod cannot even get any respect from his stepfather, Frank, who beats him up in weekly sparring matches. When Frank falls ill, Rod devises his most outrageous stunt yet to raise money for Frank's operation – and then Rod will kick Frank's butt.
---
---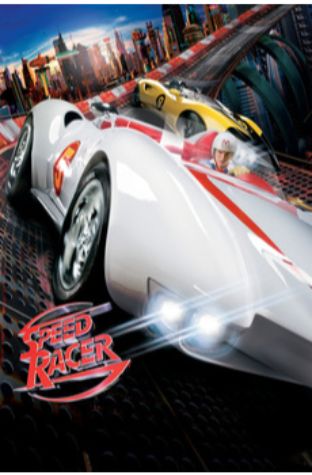 Lists It Appears On:
Den Of Geek
Hidden Remote
IMDB
Part Time Critic
Speed Racer is the tale of a young and brilliant racing driver. When corruption in the racing leagues costs his brother his life, he must team up with the police and the mysterious Racer X to bring an end to the corruption and criminal activities. Inspired by the cartoon series.
---
---
---
The 200+ Additional Best Underrated 2000s Films
---
---
| | | | |
| --- | --- | --- | --- |
| # | Movies | Directors | Lists |
| 31 | 100 Girls (2000) |   | List Challenges |
| 32 | 13 Going on 30 (2004) |   | Den Of Geek |
| 33 | 17 Again (2009) |   | Kati Rose |
| 34 | 25th Hour (2002) |   | Den Of Geek |
| 35 | 8 Women (2002) |   | List Challenges |
| 36 | A History of Violence (2005) |   | Den Of Geek |
| 37 | A Scanner Darkly (2006) |   | Den Of Geek |
| 38 | A Tale of Two Sisters (2003) |   | Game Spot |
| 39 | A.I. Artificial Intelligence (2001) | Steven Spielberg | IMDB |
| 40 | About Schmidt (2002) | Alexander Payne | IMDB |
| 41 | Alexander (2004) |   | Part Time Critic |
| 42 | All the Pretty Horses (2000) |   | Hidden Remote |
| 43 | Alpha Dog (2007) |   | Part Time Critic |
| 44 | Appaloosa (2008) |   | Hidden Remote |
| 45 | Australia (2008) |   | Den Of Geek |
| 46 | Bad Boys II (2003) |   | The Richest |
| 47 | Bad Lieutenant: Port of Call New Orleans (2009) |   | Hidden Remote |
| 48 | Bad Santa (2003) |   | Kati Rose |
| 49 | Before the Devil Knows You're Dead (2007) | Sidney Lumet | IMDB |
| 50 | Being Julia (2004) | István Szabó | IMDB |
| 51 | Below (2002) | David Twohy | IMDB |
| 52 | Beowulf (2007) |   | List Challenges |
| 53 | Big Nothing (2006) |   | List Challenges |
| 54 | Black Dynamite (2009) |   | Hidden Remote |
| 55 | Blades of Glory (2007) |   | Den Of Geek |
| 56 | Blindness |   | List Challenges |
| 57 | Brick (2005) |   | Watch Mojo |
| 58 | Brothers Grimm |   | List Challenges |
| 59 | Bubba Ho-Tep (2002) |   | Den Of Geek |
| 60 | Cars (2006) |   | The Richest |
| 61 | Catch Me If You Can (2002) |   | The Richest |
| 62 | Charlie's Angels: Full Throttle (2003) |   | Part Time Critic |
| 63 | Children of Men (2006) | Alfonso Cuarón | IMDB |
| 64 | Chloe (2009) | Atom Egoyan | IMDB |
| 65 | Chuck & Buck (2000) |   | Taste Of Cinema |
| 66 | Cold Prey (2006) |   | Game Spot |
| 67 | Creep (2004) |   | Game Spot |
| 68 | Croupier (1998) | Mike Hodges | IMDB |
| 69 | Darkness Falls |   | Horror Media |
| 70 | Death Sentence (2007) |   | Taste Of Cinema |
| 71 | Eagle vs. Shark (2007) |   | Den Of Geek |
| 72 | Evolution (2001) |   | List Challenges |
| 73 | Feast (2005) |   | List Challenges |
| 74 | Femme Fatale (2002) |   | List Challenges |
| 75 | Final Destination (2000) |   | The Richest |
| 76 | Finding Forrester |   | Thought Catalog |
| 77 | Four Brothers (2005) |   | Part Time Critic |
| 78 | Friday Night Lights (2004) |   | Den Of Geek |
| 79 | Funny People (2009) |   | The Richest |
| 80 | Ghost Ship |   | Horror Media |
| 81 | Ghost World (2001) |   | Den Of Geek |
| 82 | Ginger Snaps (2000) |   | Game Spot |
| 83 | Grindhouse (2007) |   | Den Of Geek |
| 84 | Halloween II (2009) |   | Hidden Remote |
| 85 | High Fidelity (2000) |   | Thought Catalog |
| 86 | High Tension |   | Horror Media |
| 87 | Hot Fuzz (2007) |   | Kati Rose |
| 88 | House of the Devil (2009) |   | Game Spot |
| 89 | House of Wax |   | Horror Media |
| 90 | Hulk (2003) |   | List Challenges |
| 91 | I Heart Huckabees (2004) |   | Hidden Remote |
| 92 | I'm Not There (2007) |   | Watch Mojo |
| 93 | Idiocracy (2006) |   | Hidden Remote |
| 94 | Ink (2009) |   | Taste Of Cinema |
| 95 | Inland Empire (2006) |   | Den Of Geek |
| 96 | Insomnia (2002) | Christopher Nolan | IMDB |
| 97 | Jay and Silent Bob Strike Back (2001) |   | Kati Rose |
| 98 | John Q (2002) |   | Thought Catalog |
| 99 | Julia (2008) | Erick Zonca | IMDB |
| 100 | Jumper (2008) |   | Part Time Critic |
| 101 | Jungle |   | List Challenges |
| 102 | Kicking And Screaming (2005) |   | Thought Catalog |
| 103 | Kill Theory |   | Horror Media |
| 104 | Kingdom of Heaven (2005) |   | Den Of Geek |
| 105 | Lake Mungo (2008) |   | Game Spot |
| 106 | Life Aquatic With Steve Zissou |   | The Richest |
| 107 | Lilo & Stitch |   | The Richest |
| 108 | MacGruber (2010) |   | Hidden Remote |
| 109 | Manic (2001) |   | Den Of Geek |
| 110 | Master & Commander: The Far Side of the World |   | Den Of Geek |
| 111 | May (2002) |   | Game Spot |
| 112 | Me Without You (2001) |   | Den Of Geek |
| 113 | Memoirs of a Geisha (2005) |   | Part Time Critic |
| 114 | Men in Black II (2002) |   | Part Time Critic |
| 115 | Moksha: Salvation |   | List Challenges |
| 116 | Morvern Callar (2002) |   | Den Of Geek |
| 117 | Munich (2005) |   | The Richest |
| 118 | Murderball (2005) |   | Den Of Geek |
| 119 | My Blueberry Nights (2007) |   | Den Of Geek |
| 120 | No Smoking (2007) |   | List Challenges |
| 121 | Noroi: The Curse (2005) |   | Game Spot |
| 122 | Nothing But the Truth (I) (2008) | Rod Lurie | IMDB |
| 123 | Numb (2007) |   | Taste Of Cinema |
| 124 | Nurse Betty (2000) | Neil LaBute | IMDB |
| 125 | Observe and Report (2009) |   | Hidden Remote |
| 126 | Oliver Twist |   | List Challenges |
| 127 | One Night at McCool's (2001) |   | Den Of Geek |
| 128 | Open Range (2002) |   | Den Of Geek |
| 129 | Open Season |   | List Challenges |
| 130 | Perfume: The Story of a Murderer (2006) | Tom Tykwer | IMDB |
| 131 | Pontypool (2009) |   | Game Spot |
| 132 | Poseidon (2006) |   | Part Time Critic |
| 133 | Primer (2004) | Shane Carruth | IMDB |
| 134 | Pulse (I) (2006) | Jim Sonzero | IMDB |
| 135 | Push (2009) | Paul McGuigan | IMDB |
| 136 | Quantum of Solace (2008) |   | Den Of Geek |
| 137 | Reeker |   | Horror Media |
| 138 | Reign of Fire (2002) |   | Den Of Geek |
| 139 | Repli-Kate (2002) |   | List Challenges |
| 140 | Repo Men (2010) |   | Taste Of Cinema |
| 141 | Rescue Dawn (2006) | Werner Herzog | IMDB |
| 142 | Revolver (2005) |   | List Challenges |
| 143 | Role Models (2008) |   | Kati Rose |
| 144 | Savage Grace (2007) | Tom Kalin | IMDB |
| 145 | Saved (2004) |   | Kati Rose |
| 146 | Saw |   | The Richest |
| 147 | School for Scoundrels (2006) |   | List Challenges |
| 148 | School of Rock (2003) |   | Kati Rose |
| 149 | See No Evil |   | Horror Media |
| 150 | Session 9 (2001) |   | Game Spot |
| 151 | Sex & Death 101 (2007) |   | Taste Of Cinema |
| 152 | Shadow of the Vampire (2000) |   | List Challenges |
| 153 | Shrek the Third (2007) |   | Part Time Critic |
| 154 | Silent Hill (2006) |   | Part Time Critic |
| 155 | Sinbad: The Legend of the Seven Seas (2003) |   | Part Time Critic |
| 156 | Snow Angels (2007) |   | Taste Of Cinema |
| 157 | Solaris (2002) |   | Den Of Geek |
| 158 | Solitary Man (2009) |   | Taste Of Cinema |
| 159 | Son of Rambow (2007) |   | Den Of Geek |
| 160 | Southland Tales (2006) |   | Taste Of Cinema |
| 161 | Star Trek: Nemesis (2002) |   | Part Time Critic |
| 162 | Star Wars: Episode II – Attack of the Clones (2002) | George Lucas | IMDB |
| 163 | Stardust (2007) |   | Den Of Geek |
| 164 | Step Brothers (2008) |   | Kati Rose |
| 165 | Stuck On You (2003) |   | Part Time Critic |
| 166 | Super Troopers (2001) |   | Kati Rose |
| 167 | Surveillance (2008) |   | Taste Of Cinema |
| 168 | Synecdoche, NY (2008) |   | Taste Of Cinema |
| 169 | Taking Woodstock (2009) |   | List Challenges |
| 170 | Tears of the Sun (2003) |   | Hidden Remote |
| 171 | Teeth (2007) |   | Game Spot |
| 172 | Thank You For Smoking (2005) |   | Thought Catalog |
| 173 | The Alphabet Killer |   | Horror Media |
| 174 | The Amateurs (2005) |   | Taste Of Cinema |
| 175 | The Assassination of Richard Nixon (2004) | Niels Mueller | IMDB |
| 176 | The Astronaut Farmer (2006) |   | List Challenges |
| 177 | The Beach (2000) |   | List Challenges |
| 178 | The Black Dahlia (2006) |   | List Challenges |
| 179 | The Dead Girl (2006) |   | Taste Of Cinema |
| 180 | The Devil's Rejects (2005) |   | Hidden Remote |
| 181 | The Escapist (2008) |   | Den Of Geek |
| 182 | The Fall (2006) |   | Den Of Geek |
| 183 | The Fourth Kind |   | Horror Media |
| 184 | The Good Girl (2002) |   | Taste Of Cinema |
| 185 | The Happening (2008) | M. Night Shyamalan | IMDB |
| 186 | The Holiday (2006) |   | List Challenges |
| 187 | The House Bunny (2008) |   | Kati Rose |
| 188 | The House of Mirth (2000) | Terence Davies | IMDB |
| 189 | The Imaginarium of Doctor Parnassus (2009) |   | List Challenges |
| 190 | The International (2009) |   | Part Time Critic |
| 191 | The Libertine (2004) | Laurence Dunmore | IMDB |
| 192 | The Life Aquatic with Steve Zissou (2004) |   | Watch Mojo |
| 193 | The Lovely Bones (2009) |   | List Challenges |
| 194 | The Machinist (2004) |   | Hidden Remote |
| 195 | The Merchant of Venice (2004) | Michael Radford | IMDB |
| 196 | The Million Dollar Hotel (2000) |   | Taste Of Cinema |
| 197 | The Mist (2007) |   | Den Of Geek |
| 198 | The Mother (2003) | Roger Michell | IMDB |
| 199 | The New World (2005) |   | List Challenges |
| 200 | The Number 23 (2007) |   | Den Of Geek |
| 201 | The Place Promised in Our Early Days (2004) | Makoto Shinkai | IMDB |
| 202 | The Polar Express (2004) |   | List Challenges |
| 203 | The Prestige (2006) |   | Den Of Geek |
| 204 | The Road to El Dorado (2000) |   | List Challenges |
| 205 | The Rules of Attraction (2002) |   | Den Of Geek |
| 206 | The Singing Detective (2003) |   | Taste Of Cinema |
| 207 | The Specials (2000) |   | Taste Of Cinema |
| 208 | The Spiderwick Chronicles (2008) |   | Part Time Critic |
| 209 | The Squid And The Whale (2005) |   | Thought Catalog |
| 210 | The Sum of All Fears (2002) |   | Part Time Critic |
| 211 | The Three Burials of Melquiades Estrada (2005) |   | Hidden Remote |
| 212 | The TV Set (2006) |   | Taste Of Cinema |
| 213 | The Wackness (2008) |   | Den Of Geek |
| 214 | The Weather Man (2005) |   | List Challenges |
| 215 | The Woodsman (2005) |   | Taste Of Cinema |
| 216 | The Wrestler (2008) |   | Thought Catalog |
| 217 | Them (2006) |   | Game Spot |
| 218 | Traitor (2008) |   | Part Time Critic |
| 219 | Transsiberian (2008) |   | List Challenges |
| 220 | Two Lovers (2008) |   | Taste Of Cinema |
| 221 | United 93 (2006) | Paul Greengrass | IMDB |
| 222 | Unleashed (2005) |   | Part Time Critic |
| 223 | Vacancy (2007) |   | List Challenges |
| 224 | War of the Worlds (2005) | Steven Spielberg | IMDB |
| 225 | We Don't Live Here Anymore (2004) | John Curran | IMDB |
| 226 | Where the Wild Things Are (2009) |   | List Challenges |
| 227 | Whip It (2009) |   | Den Of Geek |
| 228 | White Chicks (2004) |   | Kati Rose |
| 229 | Wind Chill (2007) |   | List Challenges |
| 230 | Wolf Creek (2008) |   | Den Of Geek |
| 231 | X-Men: The Last Stand (2006) |   | Part Time Critic |
| 232 | X2: X-Men United (2003) |   | The Richest |
| 233 | XX/XY (2002) | Austin Chick | IMDB |
| 234 | Zathura: A Space Adventure (2005) |   | Den Of Geek |
| 235 | Zodiac (2007) |   | Den Of Geek |
| 236 | Zombieland (2009) |   | Kati Rose |
---
---
12 Best Underrated 2000s Film Sources/Lists
---
---
| | |
| --- | --- |
| Source | Article |
| Den Of Geek | The Underrated Movies of the 2000s |
| Game Spot | 14 Underrated Horror Movies From The 2000s That Every Fan Should |
| Hidden Remote | The 25 most underrated/underseen movies since 2000 |
| Horror Media | Most Underrated Horror Films from the 2000s |
| IMDB | Criminally Underrated Movies 2000-2009 |
| Kati Rose | 13 Underrated Comedies of the 2000s |
| List Challenges | 50 Underrated Movies of Past Decade |
| Part Time Critic | Most Underrated Films of the 2000's |
| Taste Of Cinema | The 30 Most Underappreciated American Movies of The 21st Century |
| The Richest | Top 15 Underrated Movies Of The 2000s |
| Thought Catalog | 10 Highly Underrated Movies From The 2000s |
| Watch Mojo | Top 10 Underrated Films of the 2000s |