Blow The Man Down Film Review – Murder, Sisterhood, Fisherman Chorus, And A Parallel To 1800s Botanical Artists
Film Rating:
It might be the continued quarantine or my body's inability to deal with hot summer days, but Blow the Man Down immediately won me over with its wintery Maine setting and a frosty fisherman chorus to start the film. It helps that what follows for the next 90 minutes was a tight, fun, female populated thriller with a wonderful cast that lines up pretty well with the popular botanical artists from the late 1700s through the 1800s.
Suzie Gallagher (June Squib) is obviously Gerard van Spaendonck (1746-1822), the accomplished and influential Dutch painter.
Pierre-Joseph Redouté (1759-1840) is most likely the deceased elder Connolly, a sort of protégé of van Spaendonck that was influential in their own right.
Gail (Annette O'Toole) and Doreen (Marceline Hugot) are Ferdinand Bauer (1760-1826) and Franz Bauer (1758-1840) two Austrian botanical illustrators prominent at the same time as the others.
That leaves Enid (Margo Martindale) as none other than Pierre Jean François Turpin (1775-1840), the prolific French, self-taught botanist and illustrator.
For the younger Connolly sisters, Mary Beth (Morgan Saylor) is Walter Hood Fitch (1817-1892), the Scotland born artist who produced some 200 plates a year. Priscilla (Sophie Lowe) is Alfred Riocreux (1820-1912), a French scientific illustrator described as the "most distinguished botanical artist of his day."


The top five artists (van Spaendonck, Redouté, The Bauer 's, and Turpin) all helped to create and popularize botanical art in the late 1700's and early 1800s turning it into more of an art form than it had ever been before. Similar to how the five women in Blow The Man Down saw a landscape in their town that they didn't approve of and decided to sculpt and created it more in their image of how the area should run.
Suzie, the eldest, is a good van Spaendonck equivalent because they have the most experience in the world and helped to guide and influence some of the younger women and artists. Specifically, Connolly who is a Redouté equivalent. Redouté was essentially a protege of van Spaendonck who got along well with the teacher, but also created and had a heavy hand in the direction the profession went in the future.
Redouté claimed, and won in a court case, to have created the new stipple engraving style popular at the time that consisted of etching small dots into a block rather than lines which allowed images to have better gradations and detail, as well as more precise coloring. Similar to how the elder Connolly had a hand in the whore house creation in the film, helping to guide it in a way she thought was best.
Then comes Turpin, influenced by both van Spaendonck and Redouté, the self-taught artist also worked with other naturalist giants at the time like von Humboldt, Bonpland, and Kunth. Enid, like Turpin, is also self-taught at her profession. She worked with and was influenced early on by fellow collaborators like Connolly and Suzie, but eventually took over the profession and guided it in her own direction. Developing such influencing styles like bribing the cops and working with the dock owners.
Like Enid and Connolly both dying in the same year in the film, Redouté and Turpin also both died in 1840.
That brings us to the two Connolly daughters. Priscilla, more like her mother, is Riocreux. Riocreux and Redouté are both from France, and Riocreux, during his time as an artist, was known as one of the best and most distinguished in his field. This is similar to Priscilla, possessing more of the smarts between the two sisters and who actually likes living and working in the town that her mother is from. Her profession, unlike that of the elder women, has nothing to do with the whorehouse, but she is still is influenced by the women of that time, just as Riocreux was indebted to those before him, but was able to forge his own path because of the actions of previous generations.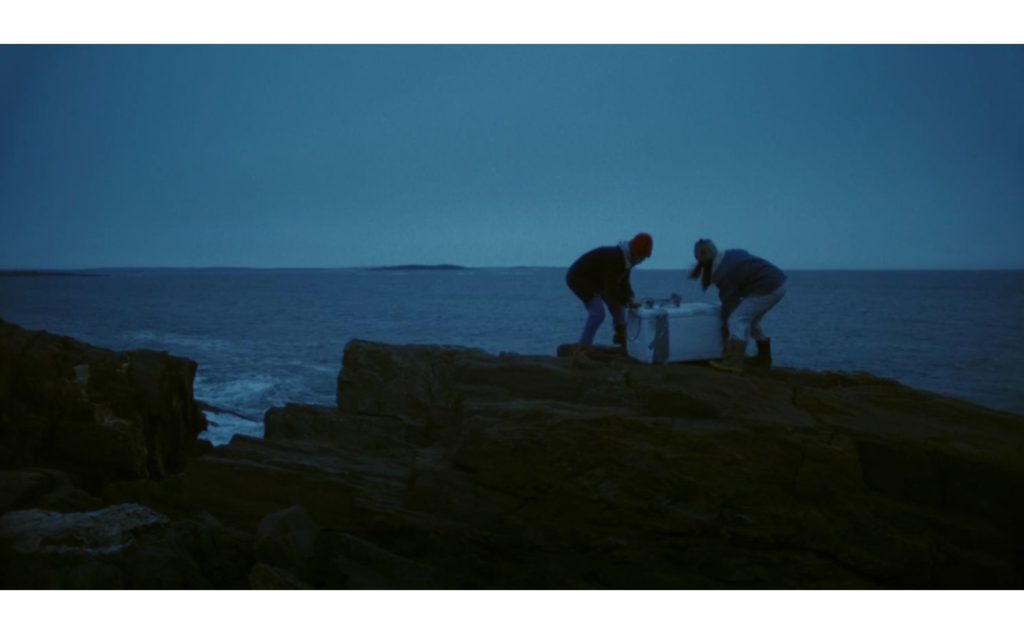 Mary Beth then is Fitch. Fitch, born in Scotland, ended up moving to London where he was able to thrive and became one of the most prolific botanical artists of all time. Fitch didn't quite fit in the French tradition of the other artists but is still connected to them in a certain way. When he died in 1892, a Nature obituary stated that "his reputation was so high and so world-wide that it is unnecessary to say much more on this point.". Mary Beth, much like Fitch feels held back by the town she was born into. We see that she is clearly observant and a quick thinker, having watched her figure out that Gorski is up to no good and using what is around her (a harpoon) to remove him as a threat to her well-being. All she needs is a different outlet, one as they mention at the end of the film, could be college, to really thrive and work up to the massive potential she has.
Dee, the woman that Gorski murders at the beginning of the film, does not have a direct connection to any single botanical artist of that time. Instead, she represents the botanical artists as a whole going into the 1900s. Once such a thriving profession, botanical artists were completely eliminated and killed by the invention of the camera and photograph. Although not the one who killed Dee, Alexis, one of the girls who worked at the whorehouse, represents those new photographers. She smothers Enid, the stand-in for botanical artists, to death and walks away with all of the money. Just like how the photographers profited after smothering out all of the botanical artists.
Ultimately you don't need to know the botanical artist parallels to enjoy the film and there are many more smaller ones at play, the police chief is probably Louis XVIII for example, but Blow the Man Down is a wonderful first film from Danielle Krudy and Bridget Savage Cole and I can't wait to see what they make next.
Film Rating:
Find The Film:
Sources: