The Best Underrated Movies From The 1980s
"What are the best Underrated 1980s Movies?" We looked at 302 of the top Underrated 1980s films, aggregating and ranking them so we could answer that very question!
The top 39 films, all appearing on 2 or more "Best Underrated 1980s" movie lists, are ranked below by how many times they appear. The remaining 250+ movies, as well as the sources we used, are in alphabetical order on the bottom of the page.
Happy Scrolling!
---
---
Top 39 Best Underrated 1980s Movies Ever Made
---
---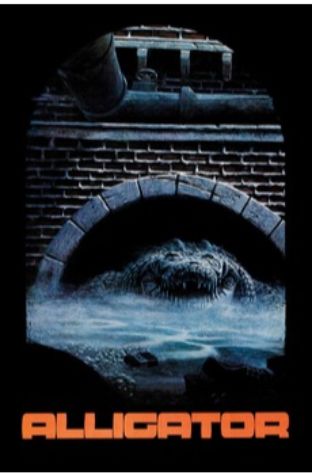 Lists It Appears On:
A baby alligator is flushed down a Chicago toilet and survives by eating discarded lab rats, injected with growth hormones. The now gigantic animal, escapes the city sewers, and goes on a rampage, pursued by a cop and a big-game hunter.
---
---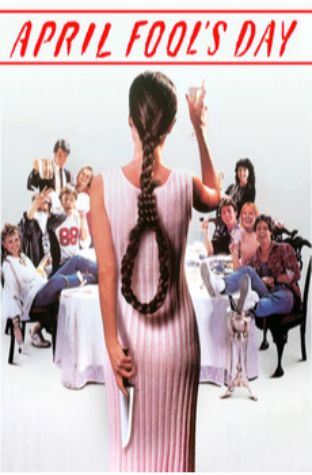 Lists It Appears On:
A group of eight college friends gather together at an island mansion belonging to heiress Muffy St. John to celebrate their final year of school. They soon discover that each has a hidden secret from their past which is revealed, and soon after, they turn up dead.
---
---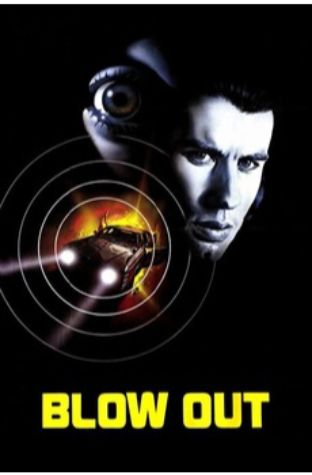 Lists It Appears On:
Taste Of Cinema
Watch Mojo
Jack Terry is a master sound recordist who works on grade-B horror movies. Late one evening, he is recording sounds for use in his movies when he hears something unexpected through his sound equipment and records it. Curiosity gets the better of him when the media become involved, and he begins to unravel the pieces of a nefarious conspiracy. As he struggles to survive against his shadowy enemies and expose the truth, he does not know whom he can trust.
---
---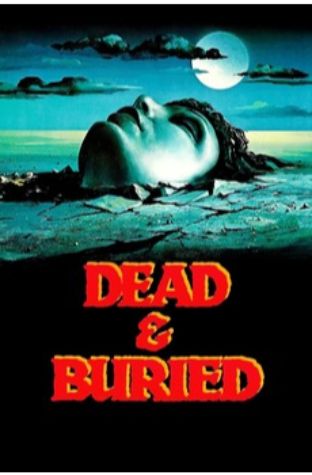 Lists It Appears On:
After a series of gory murders commited by mobs of townspeople against visiting tourists, the corpses appear to be coming back to life and living normally as locals in the small town.
---
---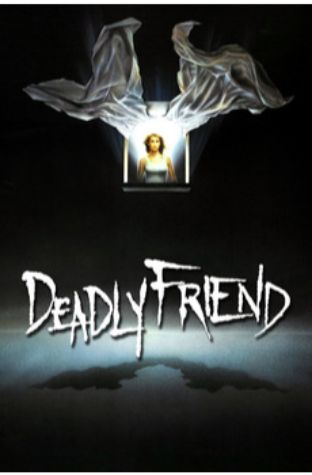 Lists It Appears On:
Paul is a new kid in town with a robot named "BB". He befriends Samantha and the three of them have a lot of good times together. That is, until Samantha's abusive father throws her down some stairs and kills her. In an effort to save her life, Paul implants BB's computer brain into Samantha's human brain.
---
---

Lists It Appears On:
A soldier from Earth crashlands on an alien world after sustaining battle damage. Eventually he encounters another survivor, but from the enemy species he was fighting; they band together to survive on this hostile world. In the end the human finds himself caring for his enemy in a completely unexpected way.
---
---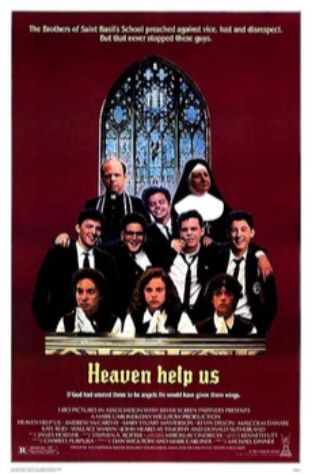 Lists It Appears On:
Sixteen-year-old Michael Dunn arrives at St. Basil's Catholic Boys School in Brooklyn circa 1965. There, he befriends all of the misfits in his class as they collide with the repressive faculty and discover the opposite sex as they come of age.
---
---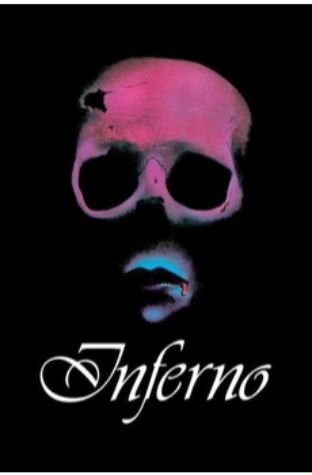 Lists It Appears On:
A young man returns from Rome to his sister's satanic New York apartment house.
---
---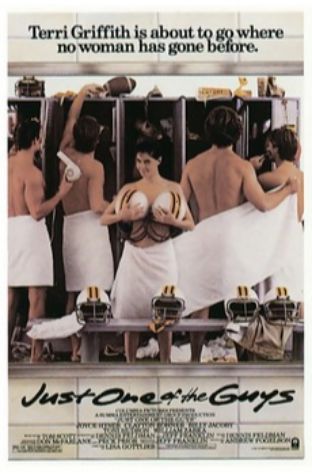 Lists It Appears On:
When Terry Griffith loses her high school's writing competition, she's convinced that it's because she's a girl. So Terry decides to change high schools and pose as a boy to prove her point. Her brother, Buddy, helps her pass as a guy so well that she is soon making friends with the boys at school, including the attractive Rick, who becomes her new best friend. But her gender-swapping makes things difficult when she falls in love with him.
---
---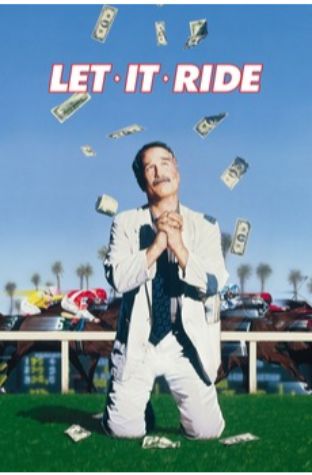 Lists It Appears On:
A gambler used to losing is having a very good day.
---
---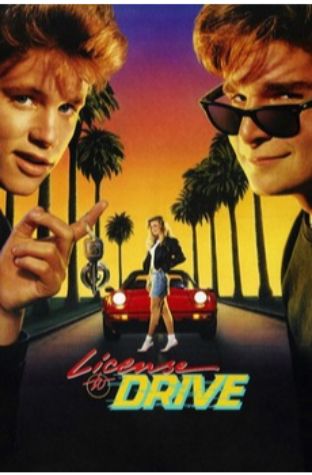 Lists It Appears On:
Teenager Les Anderson thinks his life can't get any worse after he flunks his driver's exam, but he's wrong. Even though he didn't receive his license, Les refuses to break his date with the cool Mercedes Lane, and he decides to lift his family's prize luxury car for the occasion. Unfortunately, Mercedes sneaks some booze along and passes out drunk, and a confused Les makes the bad decision of enlisting his rebellious friend, Dean, to help.
---
---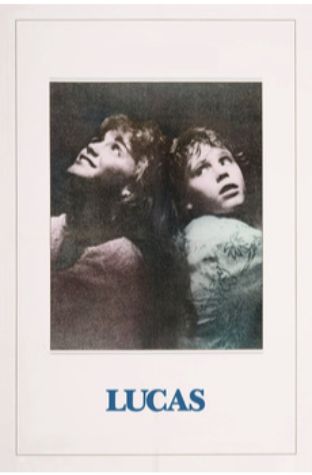 Lists It Appears On:
Taste Of Cinema
Watch Mojo
A socially inept fourteen year old experiences heartbreak for the first time when his two best friends – Cappie, an older-brother figure, and Maggie, the new girl with whom he is in love – fall for each other.
---
---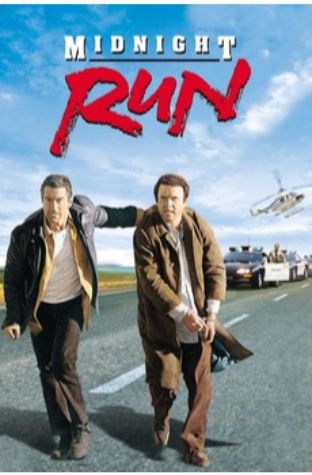 Lists It Appears On:
An accountant embezzles $15 million of mob money, jumps bail and is chased by bounty hunters, the FBI, and the Mafia.
---
---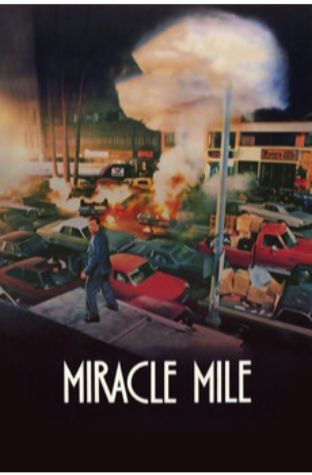 Lists It Appears On:
After 30 years of searching, Harry has finally met the girl of his dreams. Unfortunately, before they even have a chance to go on their first date, Harry intercepts some chilling news: WWIII has begun and nuclear missiles will destroy Los Angeles in less than an hour!
---
---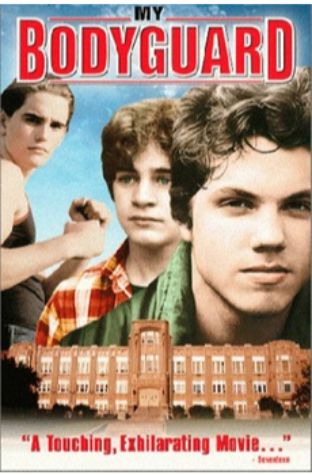 Lists It Appears On:
Clifford Peach, an easygoing teenager, is finding less than easy to fit in at his new high school, where a tough-talking bully terrorizes his classmates and extorts their lunch money. Refusing to pay up, Clifford enlist the aid of an overgrown misfit whose mere presence intimidates students and teachers alike. But their "business relationship" soon turns personal as Clifford and the troubled loner forge a winning alliance against their intimidators – and a very special friendship with each other. ×
---
---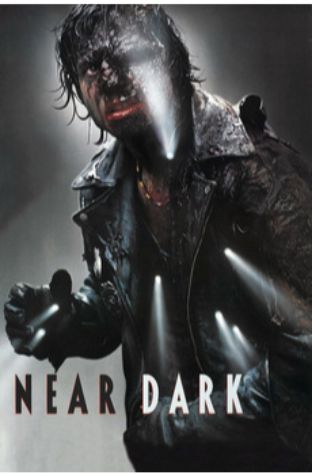 Lists It Appears On:
Taste Of Cinema
Watch Mojo
A mid-western farm boy reluctantly becomes a member of the undead when a girl he meets turns out to be part of a band of southern vampires who roam the highways in stolen cars.
---
---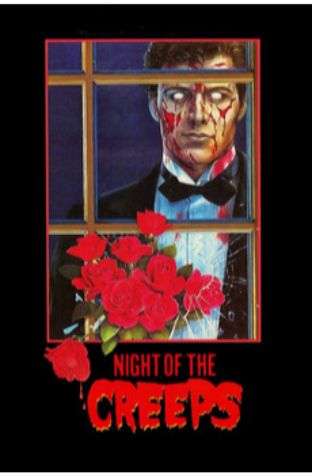 Lists It Appears On:
In 1959, an alien experiment crashes to earth and infects a fraternity member. They freeze the body, but in the modern day, two geeks pledging a fraternity accidentally thaw the corpse, which proceeds to infect the campus with parasites that transform their hosts into killer zombies.
---
---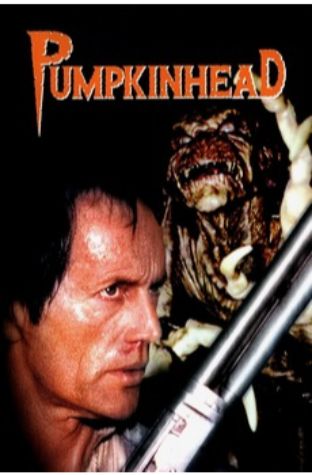 Lists It Appears On:
A man conjures up a gigantic vengeance demon called Pumpkinhead to destroy the teenagers who accidentally killed his son.
---
---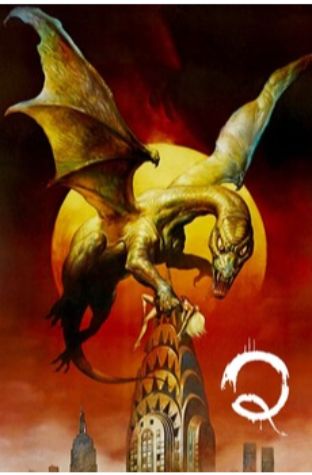 Lists It Appears On:
New York police are bemused by reports of a giant flying lizard that has been spotted around the rooftops of New York, until the lizard starts to eat people. An out-of-work ex-con is the only person who knows the location of the monster's nest and is determined to turn the knowledge to his advantage, but will his gamble pay off or will he end up as lizard food?
---
---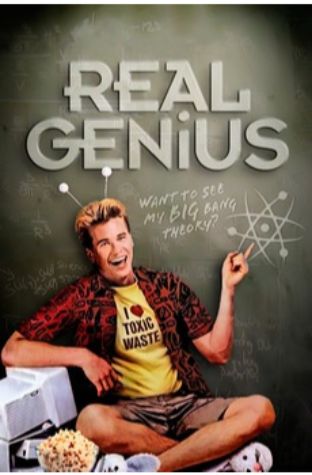 Lists It Appears On:
Chris is the top brain who just wants to party, Mitch is the 15-year-old college wiz kid. Supposedly hard at work on a lab project with a mysterious deadline, they still find time to use their genius to discover new ways to have fun.
---
---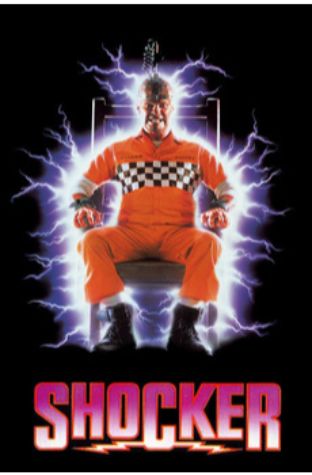 Lists It Appears On:
After being sent to the electric chair, a serial killer uses electricity to come back from the dead and carry out his vengeance on the football player who turned him in to the police.
---
---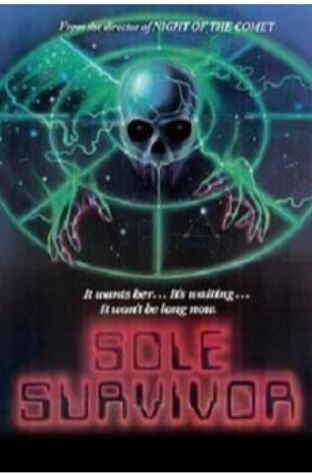 Lists It Appears On:
Denise Watson is a TV station worker who is the only survivor of a unexplained airplane crash in which she is completely unharmed. Denise becomes haunted by feelings of unworthiness and begins seeing strange people following her and hearing voices calling her name which no one but she can hear. Disregarding warnings from a psychic friend, Denise tries to get on with her life while it's revealed that she was supposed to die in the crash. Now the unseen specter of death wants to collect Denise by sending its minions, people that have recently died, to kill her. ×
---
---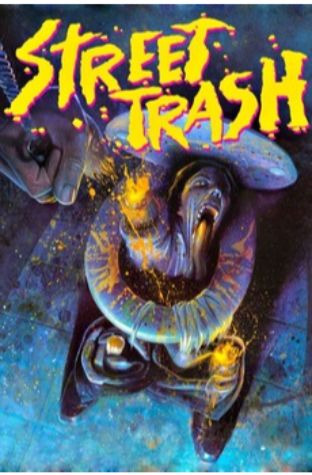 Lists It Appears On:
A group of hobos begin melting into multicolored piles of goo after drinking sixty-year-old liquor. At the same time, the psychotic Vietnam War vet who rules the hobo camp snaps and begins killing at random. Two brothers set out to stop the liquor and the killer.
---
---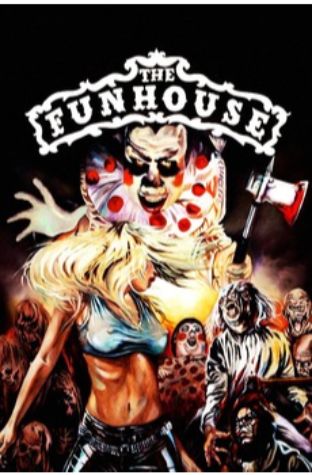 Lists It Appears On:
Rebellious teen Amy defies her parents by going to a trashy carnival that has pulled into town. In tow are her boyfriend, Buzz, and their friends Liz and Richie. Thinking it would be fun to spend the night in the campy "Funhouse" horror ride, the teens witness a murder by a deformed worker wearing a mask. Locked in, Amy and her friends must evade the murderous carnival workers and escape before it leaves town the next day.
---
---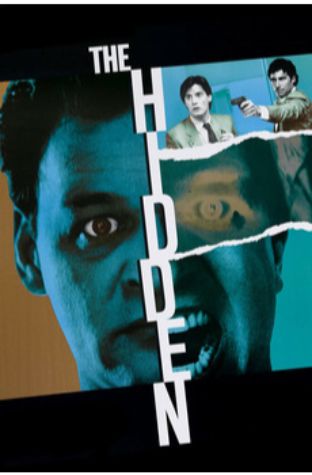 Lists It Appears On:
When average, law-abiding citizens suddenly turn to a life of hedonistic behavior and violent crime, Detective Tom Beck (Michael Nouri) is tasked with helping young FBI agent Lloyd Gallagher (Kyle MacLachlan) determine the cause in this tense, sci-fi thriller.
---
---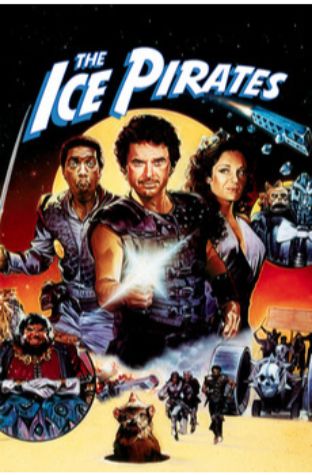 Lists It Appears On:
The time is the distant future, where by far the most precious commodity in the galaxy is water. The last surviving water planet was somehow removed to the unreachable centre of the galaxy at the end of the galactic trade wars. The galaxy is ruled by an evil emperor (John Carradine) presiding over a trade oligarchy that controls all mining and sale of ice from asteroids and comets.
---
---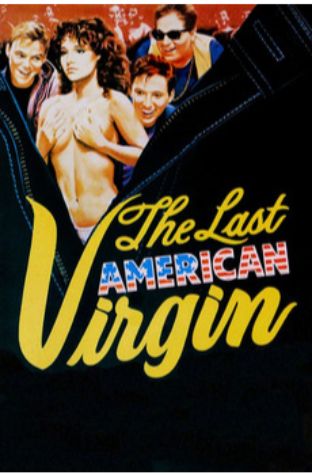 Lists It Appears On:
The friendship of a group of young friends struggling with teen sex, drugs, and work is jeopardized by a romantic interest which may turn pals into bitter rivals.
---
---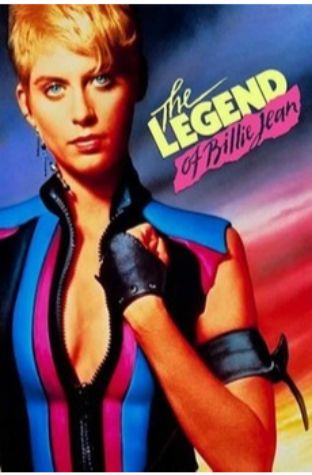 Lists It Appears On:
Average Texas teen, Billie Jean Davy, is caught up in an odd fight for justice. She is usually followed and harrased around by local boys, who, one day, decide to trash her brother's scooter for fun. The boys' father refuses to pay them back the price of the scooter. The fight for "fair is fair" takes the teens around the state and produces an unlikely hero.
---
---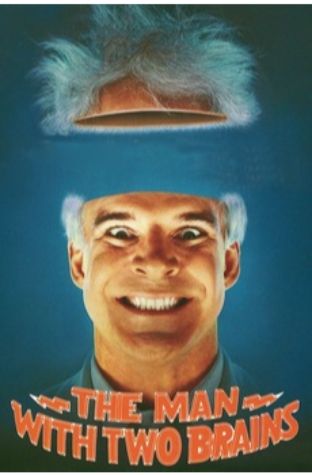 Lists It Appears On:
A story about a brain surgeon who tries to end his unhappy marriage to spend more time with a disembodied brain.
---
---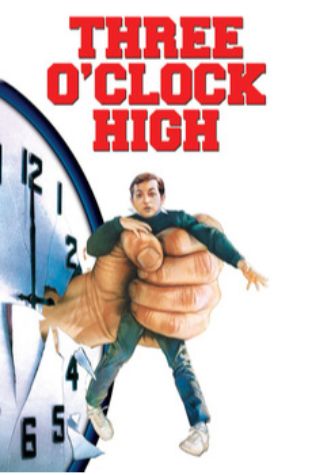 Lists It Appears On:
A high school nerd, Jerry Mitchell is assigned to write a piece for the school paper about new boy Buddy Revell, who is rumored to be a psychopathic nutcase. When Jerry accidentally touches Buddy, he says that they must fight in the parking lot at 3pm. Jerry will just about do anything to avoid the confrontation
---
---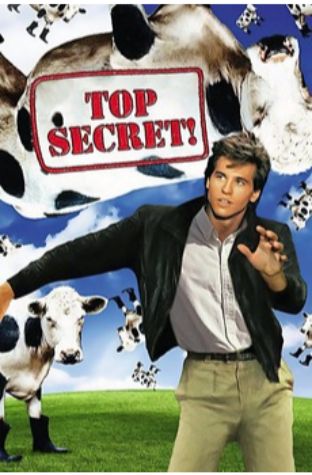 Lists It Appears On:
Popular and dashing American singer Nick Rivers travels to East Germany to perform in a music festival. When he loses his heart to the gorgeous Hillary Flammond, he finds himself caught up in an underground resistance movement. Rivers joins forces with Agent Cedric and Flammond to attempt the rescue of her father, Dr. Paul, from the Germans, who have captured the scientist in hopes of coercing him into building a new naval mine.
---
---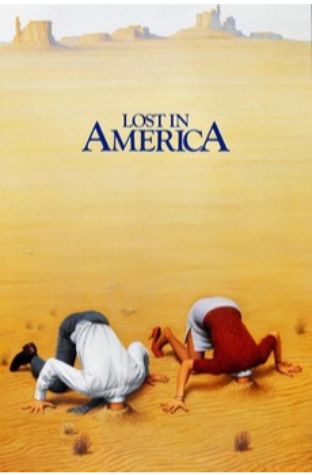 Lists It Appears On:
IFC
IMDB 2
Taste Of Cinema
David and Linda Howard are successful yuppies from LA. When he gets a job disappointment, David convinces Linda that they should quit their jobs, liquidate their assets, and emulate the movie Easy Rider, spending the rest of their lives traveling around America…in a Winnebago.
---
---

Lists It Appears On:
IMDB 2
Taste Of Cinema
Watch Mojo
A free-spirited woman "kidnaps" a yuppie for a weekend of adventure. But the fun quickly takes a dangerous turn when her ex-con husband shows up.
---
---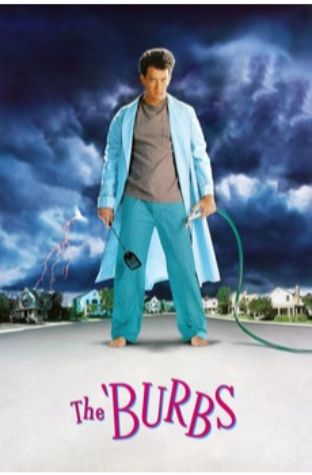 Lists It Appears On:
IFC
IMDB 2
Taste Of Cinema
When secretive new neighbors move in next door, suburbanite Ray Peterson and his friends let their paranoia get the best of them as they start to suspect the newcomers of evildoings and commence an investigation. But it's hardly how Ray, who much prefers drinking beer, reading his newspaper and watching a ball game on the tube expected to spend his vacation.
---
---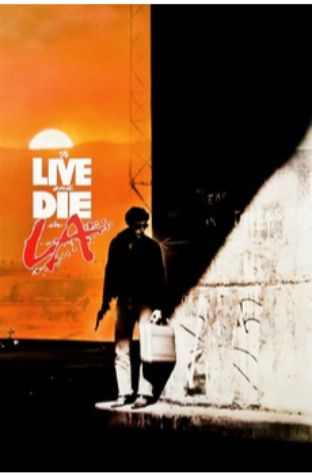 Lists It Appears On:
MUBI
Taste Of Cinema
Watch Mojo
A fearless Secret Service agent will stop at nothing to bring down the counterfeiter who killed his partner.
---
---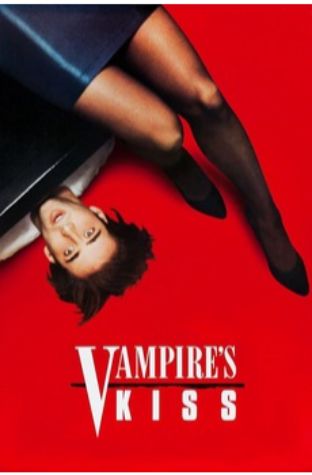 Lists It Appears On:
IFC
IMDB 2
Taste Of Cinema
A publishing executive is visited and bitten by a vampire and starts exhibiting erratic behavior. He pushes his secretary to extremes as he tries to come to terms with his affliction. The vampire continues to visit and drink his blood, and as his madness deepens, it begins to look as if some of the events he's experiencing may be hallucinations.
---
---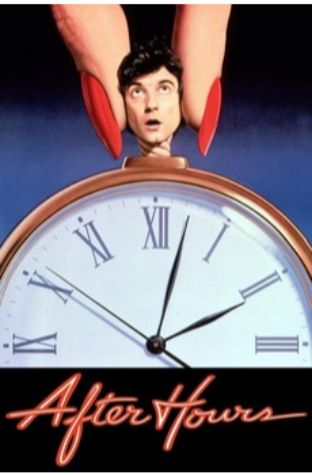 Lists It Appears On:
IFC
IMDB 2
Taste Of Cinema
Watch Mojo
An ordinary word processor has the worst night of his life after he agrees to visit a girl in Soho whom he met that evening at a coffee shop.
---
---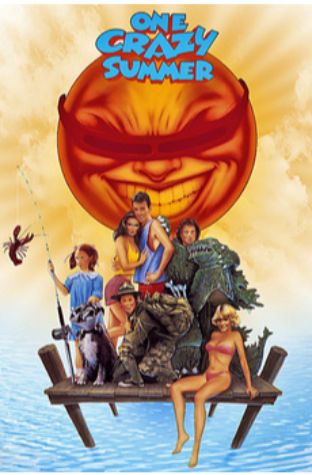 Lists It Appears On:
Daily Kos
IMDB
IMDB 2
Taste Of Cinema
An aspiring teenage cartoonist and his friends come to the aid of a singer trying to save her family property from developers.
---
---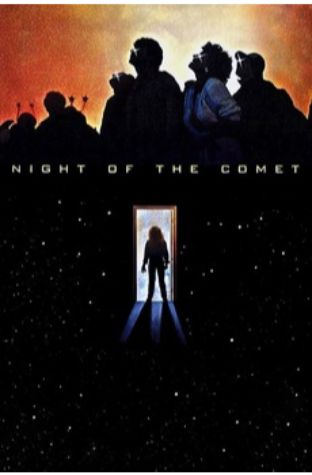 Lists It Appears On:
Daily Kos
Game Spot
Joblo
MUBI
Syfy
Two girls from the Valley wake up to find that a passing comet has eradicated their world and left behind a mysterious red-dust and a pack of cannibal mutants. With the help of a friendly truck driver, the girls save the earth from a villainous "think tank," karate chop their way through flesh-eating zombies, and, of course, find time to go to the mall.
---
---
---
The 250+ Additional Best Underrated 1980s Films
---
---
| | | | |
| --- | --- | --- | --- |
| # | Movies | Directors | Lists |
| 40 | 10 to Midnight (1983) | J. Lee Thompson | IMDB |
| 41 | A Nightmare on Elm Street Part 2: Freddy's Revenge |   | Medium |
| 42 | Adventures in Babysitting |   | Daily Kos |
| 43 | Akira |   | Wired |
| 44 | Alamo Bay (1985) | Louis Malle | IMDB |
| 45 | Aliens |   | Wired |
| 46 | Aloha Summer (1988) | Tommy Lee Wallace | IMDB |
| 47 | Altered States (1980) |   | Syfy |
| 48 | Amazing Grace and Chuck (1987) | Mike Newell | IMDB |
| 49 | Amazon Women on the Moon (1987) | Joe Dante | IMDB 2 |
| 50 | American Dreamer (1984) | Rick Rosenthal | IMDB |
| 51 | Assassination (1987) | Peter R. Hunt | IMDB |
| 52 | At Close Range |   | MUBI |
| 53 | Audition |   | Roger Ebert |
| 54 | Baby: Secret of the Lost Legend (1985) | Bill Norton | IMDB |
| 55 | Bad Company |   | MUBI |
| 56 | Bad Dreams (1988) | Andrew Fleming | IMDB |
| 57 | Bang the Drum Slowly |   | MUBI |
| 58 | Basket Case |   | Medium |
| 59 | Bay of Blood |   | Roger Ebert |
| 60 | Betrayed |   | MUBI |
| 61 | Better Off Dead.. | Savage Steve Holland | IMDB 2 |
| 62 | Big Wednesday |   | MUBI |
| 63 | Birdy (1984) |   | Taste Of Cinema |
| 64 | Bitter Moon |   | MUBI |
| 65 | Black Rain (1989) |   | Taste Of Cinema |
| 66 | Blame It on Rio (1984) | Stanley Donen | IMDB 2 |
| 67 | Body Count (1987 TV Movie) | Lionel Shenken | IMDB |
| 68 | Bone Tomahawk |   | Roger Ebert |
| 69 | Born American (1986) | Renny Harlin | IMDB |
| 70 | Brazil |   | Wired |
| 71 | Brewster's Millions |   | IFC |
| 72 | Bulletproof (1988) | Steve Carver | IMDB |
| 73 | C.H.U.D (1984) |   | Game Spot |
| 74 | Caged Heat |   | MUBI |
| 75 | Cassandra | Colin Eggleston | Film Inquiry |
| 76 | Charley Varrick |   | MUBI |
| 77 | Chiller (1985 TV Movie) | Wes Craven | IMDB |
| 78 | Christine |   | MUBI |
| 79 | Clean and Sober (1988) |   | Taste Of Cinema |
| 80 | Coherence |   | Roger Ebert |
| 81 | CREEPSHOW 2 |   | Joblo |
| 82 | Cruising |   | Taste Of Cinema |
| 83 | Cube |   | Roger Ebert |
| 84 | CURTAINS |   | Joblo |
| 85 | D.A.R.Y.L | Simon Wincer | IMDB |
| 86 | Dark Night of the Scarecrow | Frank De Felitta | Film Inquiry |
| 87 | Date with an Angel (1987) | Tom McLoughlin | IMDB |
| 88 | Dead End Drive-In |   | Medium |
| 89 | Dead Heat (1988) |   | Game Spot |
| 90 | Dead of Winter (1987) | Arthur Penn | IMDB |
| 91 | Deadly Force (1983) | Paul Aaron | IMDB |
| 92 | Death Before Dishonor (1987) | Terry Leonard | IMDB |
| 93 | Death Wish 4: The Crackdown (1987) | J. Lee Thompson | IMDB |
| 94 | Disclosure |   | MUBI |
| 95 | Disorderlies (1987) | Michael Schultz | IMDB |
| 96 | Dogs in Space |   | MUBI |
| 97 | Dolls (1987) | Stuart Gordon | IMDB |
| 98 | Drag Me to Hell |   | Roger Ebert |
| 99 | Dragnet (1987) | Tom Mankiewicz | IMDB 2 |
| 100 | Dream a Little Dream (1989) | Marc Rocco | IMDB |
| 101 | Dune |   | Wired |
| 102 | Eight Men Out (1988) |   | Taste Of Cinema |
| 103 | Emperor of the North Pole |   | MUBI |
| 104 | Error! |   | Daily Kos |
| 105 | Evil Dead Trap (1988) |   | Game Spot |
| 106 | Final Jeopardy (1985 TV Movie) | Michael Pressman | IMDB |
| 107 | Firewalker (1986) | J. Lee Thompson | IMDB |
| 108 | Flashpoint (1984) | William Tannen | IMDB |
| 109 | Flight of the Navigator |   | Wired |
| 110 | Fortress (1985) | Arch Nicholson | IMDB |
| 111 | Friday the 13th (1980) |   | Flashbak |
| 112 | From Beyond |   | Roger Ebert |
| 113 | Getting It Right (1989) | Randal Kleiser | IMDB |
| 114 | Ghost Warrior (1984) | J. Larry Carroll | IMDB |
| 115 | Gymkata (1985) | Robert Clouse | IMDB |
| 116 | Halloween III: Season of the Witch |   | Roger Ebert |
| 117 | Happy Together (1989) | Mel Damski | IMDB |
| 118 | Hayao Miyazaki |   | Wired |
| 119 | Heathers (1988) | Michael Lehmann | IMDB 2 |
| 120 | Heaven's Gate |   | MUBI |
| 121 | Hell Comes to Frogtown (1988) | Donald G. Jackson | IMDB |
| 122 | Hider in the House (1989) | Matthew Patrick | IMDB |
| 123 | Hiding Out |   | IFC 2 |
| 124 | How I Got Into College (1989) | Savage Steve Holland | IMDB |
| 125 | I'm Gonna Git You Sucka (1988) | Keenen Ivory Wayans | IMDB |
| 126 | Ice Pirates |   | Wired |
| 127 | Iceman (1984) | Fred Schepisi | IMDB |
| 128 | Innerspace (1987) | Joe Dante | IMDB 2 |
| 129 | Inside Moves (1980) |   | Taste Of Cinema |
| 130 | Intruder |   | Medium |
| 131 | Invaders from Mars (1986) | Tobe Hooper | IMDB |
| 132 | Jack's Back (1988) | Rowdy Herrington | IMDB |
| 133 | Jekyll and Hyde..Together Again (1982) | Jerry Belson | IMDB 2 |
| 134 | Johnny Handsome (1989) |   | Taste Of Cinema |
| 135 | Johnny Mnemonic |   | Wired |
| 136 | Just Before Dawn (1981) |   | Game Spot |
| 137 | Kicking and Screaming |   | MUBI |
| 138 | Kill Me Again (1989) |   | Taste Of Cinema |
| 139 | King Solomon's Mines (1985) | J. Lee Thompson | IMDB |
| 140 | Knightriders (1981) | George A. Romero | IMDB |
| 141 | Lady In White (1988) |   | Taste Of Cinema |
| 142 | Lake Mungo |   | Roger Ebert |
| 143 | Land of the Dead |   | Roger Ebert |
| 144 | Leap of Faith |   | MUBI |
| 145 | Let's Get Harry (1986) | Stuart Rosenberg | IMDB |
| 146 | Limit Up (1989) | Richard Martini | IMDB |
| 147 | Little Darlings |   | IFC 2 |
| 148 | Little Sweetheart (1989) | Anthony Simmons | IMDB |
| 149 | Local Hero (1983) |   | Watch Mojo |
| 150 | Mad Ron's Prevues From Hell |   | Medium |
| 151 | Manhunter (1986) |   | Taste Of Cinema |
| 152 | Masters of the Universe (1987) | Gary Goddard | IMDB |
| 153 | Max Dugan Returns |   | IFC |
| 154 | Maximum Overdrive (1986) | Stephen King | IMDB |
| 155 | May |   | Roger Ebert |
| 156 | Midnight Madness |   | IFC |
| 157 | Miracles (1986) | Jim Kouf | IMDB |
| 158 | Mischief (1985) | Mel Damski | IMDB 2 |
| 159 | Misfits of Science (1985–1986) Episode: Deep Freeze (Pilot) (1985) | James D. Parriott | IMDB |
| 160 | Modern Girls (1986) | Jerry Kramer | IMDB |
| 161 | Murphy's Law (1986) | J. Lee Thompson | IMDB |
| 162 | My Demon Lover (1987) | Charlie Loventhal | IMDB |
| 163 | My Science Project (1985) | Jonathan R. Betuel | IMDB |
| 164 | New Rose Hotel |   | MUBI |
| 165 | Night Warning (1983) |   | Flashbak |
| 166 | No Safe Haven (1987) | Ronnie Rondell Jr. | IMDB |
| 167 | Not for Publication (1984) | Paul Bartel | IMDB |
| 168 | Nothing Personal (1980) | George Bloomfield | IMDB |
| 169 | Number One with a Bullet (1987) | Jack Smight | IMDB |
| 170 | Of Unknown Origin (1983) | George P. Cosmatos | IMDB |
| 171 | One Police Plaza (1986 TV Movie) | Jerry Jameson | IMDB |
| 172 | Outland (1981) |   | Syfy |
| 173 | Paperhouse (1988) |   | Game Spot |
| 174 | Parents |   | Roger Ebert |
| 175 | Pin (1988) |   | Game Spot |
| 176 | Porky's |   | Daily Kos |
| 177 | Pretty Maids All in a Row |   | MUBI |
| 178 | Prime Cut |   | MUBI |
| 179 | Prison (1987) | Renny Harlin | IMDB |
| 180 | Psycho II |   | MUBI |
| 181 | Raising Cain |   | MUBI |
| 182 | Rampage (1987) | William Friedkin | IMDB |
| 183 | Razorback |   | Roger Ebert |
| 184 | Repo Man (1984) | Alex Cox | IMDB 2 |
| 185 | Return of the Jedi |   | Wired |
| 186 | Revenge |   | MUBI |
| 187 | Right to Kill? (1985 TV Movie) | John Erman | IMDB |
| 188 | River's Edge |   | IFC 2 |
| 189 | Rock 'n' Roll High School |   | Daily Kos |
| 190 | Rolling Thunder |   | MUBI |
| 191 | Russkies (1987) | Rick Rosenthal | IMDB |
| 192 | Série noire |   | MUBI |
| 193 | Session 9 |   | Roger Ebert |
| 194 | She's Having A Baby (1988) |   | Taste Of Cinema |
| 195 | SILVER BULLET |   | Joblo |
| 196 | Slayground (1983) | Terry Bedford | IMDB |
| 197 | Sleepaway Camp (1983) | Robert Hiltzik | IMDB |
| 198 | Some Kind of Wonderful |   | Daily Kos |
| 199 | Sorcerer |   | MUBI |
| 200 | Spellbinder (1988) | Janet Greek | IMDB |
| 201 | Stage Fright (1987) |   | Game Spot |
| 202 | Stand By Me |   | Daily Kos |
| 203 | Starcrossed (1985 TV Movie) | Jeffrey Bloom | IMDB |
| 204 | Staying Together (1989) | Lee Grant | IMDB |
| 205 | Still Smokin (1983) | Tommy Chong | IMDB 2 |
| 206 | Straight Time |   | MUBI |
| 207 | Stranded (1987) | Fleming B. Fuller | IMDB |
| 208 | Strange Invaders (1983) | Michael Laughlin | IMDB |
| 209 | Streamers (1983) |   | Taste Of Cinema |
| 210 | Student Bodies |   | Daily Kos |
| 211 | Summer Camp Nightmare (1987) | Bert L. Dragin | IMDB |
| 212 | Sweet Revenge (1984 TV Movie) | David Greene | IMDB |
| 213 | Talk Radio (1988) |   | Taste Of Cinema |
| 214 | Tank (1984) | Marvin J. Chomsky | IMDB |
| 215 | Terminator |   | Wired |
| 216 | Tetsuo: The Iron Man (1989) |   | Game Spot |
| 217 | The Abyss |   | Wired |
| 218 | The Adventures of Baron Munchausen (1988) | Terry Gilliam | IMDB 2 |
| 219 | The Beguiled |   | MUBI |
| 220 | The Being | Jackie Kong | Film Inquiry |
| 221 | The Beyond (1981) |   | Syfy |
| 222 | The Blackcoat's Daughter |   | Roger Ebert |
| 223 | The Blob |   | Roger Ebert |
| 224 | The Brother from Another Planet (1984) |   | Syfy |
| 225 | The Buddy System (1984) | Glenn Jordan | IMDB |
| 226 | The Comfort of Strangers |   | MUBI |
| 227 | The Company of Wolves |   | Roger Ebert |
| 228 | The Dead Zone (1983) |   | Watch Mojo |
| 229 | The Dirt Bike Kid (1985) | Hoite C. Caston | IMDB |
| 230 | The Dorm that Dripped Blood (1981) |   | Flashbak |
| 231 | The Eye |   | Roger Ebert |
| 232 | The Faculty |   | Roger Ebert |
| 233 | The Final Countdown (1980) |   | Syfy |
| 234 | The Flamingo Kid |   | IFC 2 |
| 235 | The Friends of Eddie Coyle |   | MUBI |
| 236 | The Gambler |   | MUBI |
| 237 | The Garbage Pail Kids Movie (1987) | Rod Amateau | IMDB |
| 238 | The Highest Honor (1982) | Peter Maxwell | IMDB |
| 239 | The Hit |   | MUBI |
| 240 | The Hollywood Knights |   | IFC 2 |
| 241 | The House That Screamed |   | Roger Ebert |
| 242 | The Hunger (1983) |   | Taste Of Cinema |
| 243 | The Innocents |   | Roger Ebert |
| 244 | THE KEEP |   | Joblo |
| 245 | The Kremlin Letter |   | MUBI |
| 246 | The Lair of the White Worm |   | Medium |
| 247 | The Last Exorcism |   | Roger Ebert |
| 248 | The Last Starfighter |   | Wired |
| 249 | The Lathe of Heaven |   | Wired |
| 250 | The Laughing Policeman |   | MUBI |
| 251 | The Lord of the Rings |   | MUBI |
| 252 | The Monster Squad (1987) |   | Taste Of Cinema |
| 253 | The Mosquito Coast (1986) |   | Taste Of Cinema |
| 254 | The New Kids (1985) | Sean S. Cunningham | IMDB |
| 255 | The Outfit |   | MUBI |
| 256 | The Park Is Mine (1985 TV Movie) | Steven Hilliard Stern | IMDB |
| 257 | The People Under the Stairs |   | Roger Ebert |
| 258 | The Prey (1984) |   | Flashbak |
| 259 | The Prince of Darkness |   | Roger Ebert |
| 260 | The Quiet Earth (1986) |   | Syfy |
| 261 | The Rescue (1988) | Ferdinand Fairfax | IMDB |
| 262 | The Return of Sherlock Holmes (1987 TV Movie) | Kevin Connor | IMDB |
| 263 | The River's Edge (1987) |   | Taste Of Cinema |
| 264 | The Sender (1982) |   | Syfy |
| 265 | The Sheltering Sky |   | MUBI |
| 266 | The Squeeze (1987) | Roger Young | IMDB |
| 267 | The Stuff (1985) |   | Syfy |
| 268 | The Sure Thing (1985) | Rob Reiner | IMDB 2 |
| 269 | The Thing |   | Wired |
| 270 | The War of the Roses (1989) | Danny DeVito | IMDB 2 |
| 271 | The Wraith (1986) | Mike Marvin | IMDB |
| 272 | The Zero Boys (1986) | Nico Mastorakis | IMDB |
| 273 | They All Laughed (1981) |   | Taste Of Cinema |
| 274 | They Live (1988) |   | Watch Mojo |
| 275 | Thief (1981) |   | Watch Mojo |
| 276 | This Is Spinal Tap (1984) | Rob Reiner | IMDB 2 |
| 277 | Thrillkill (1984) | Anthony D'Andrea | IMDB |
| 278 | Time Bandits (1981) | Terry Gilliam | IMDB 2 |
| 279 | Timerider: The Adventure of Lyle Swann (1982) | William Dear | IMDB |
| 280 | Times Square |   | MUBI |
| 281 | Timestalkers (1987 TV Movie) | Michael Schultz | IMDB |
| 282 | Tough Guys Don't Dance (1987) | Norman Mailer | IMDB |
| 283 | Trancers |   | Wired |
| 284 | Trial by Terror (1983) | Hildy Brooks | IMDB |
| 285 | Tron |   | Wired |
| 286 | Trouble In Mind (1985) |   | Taste Of Cinema |
| 287 | Turk 182 (1985) | Bob Clark | IMDB |
| 288 | UHF (1989) |   | Taste Of Cinema |
| 289 | Up the Creek (1984) | Robert Butler | IMDB 2 |
| 290 | Used Cars |   | IFC |
| 291 | Used Cars (1980) | Robert Zemeckis | IMDB 2 |
| 292 | Vanishing Act (1986 TV Movie) | David Greene | IMDB |
| 293 | Venom | Piers Haggard | Film Inquiry |
| 294 | Vision Quest |   | IFC 2 |
| 295 | Visiting Hours |   | Medium |
| 296 | Walk Like a Man (1987) | Melvin Frank | IMDB |
| 297 | Waxwork (1988) |   | Game Spot |
| 298 | Who's Harry Crumb? (1989) | Paul Flaherty | IMDB 2 |
| 299 | Willow Creek |   | Roger Ebert |
| 300 | Witchboard (1986) | Kevin Tenney | IMDB |
| 301 | Wolfen |   | MUBI |
| 302 | Young Warriors (1983) | Lawrence David Foldes | IMDB |
---
---
16 Best Underrated 1980s Film Sources/Lists
---
---
| | |
| --- | --- |
| Source | Article |
| Daily Kos | Underrated Movies – 1980's |
| Film Inquiry | Underrated 1980's Horror Films |
| Flashbak | The Five Most Underrated Slasher Films of the 1980s |
| Game Spot | 14 Underrated Horror Movies From The '80s That Every Fan Should |
| IFC | 10 Underrated '80s Comedies |
| IFC 2 | 10 Underrated '80s Teen Movies You Need to See |
| IMDB | 150 of the Best Lesser-Known 1980s Movies |
| IMDB 2 | Understated and Underrated:Good little 80's Comedies |
| Joblo | Top 10 Underrated Horror Movies of the 1980s |
| Medium | Trashy, but Brilliant: 11 Underrated '80s Horror Movies |
| MUBI | Top 40 Underrated Films of the 70s, 80s and 90s |
| Roger Ebert | 25 Underrated Horror Films For Halloween |
| Syfy | 14 overlooked horror and sci-fi movies of the '80s you need to stream |
| Taste Of Cinema | The 30 Most Underappreciated American Movies of The 1980s |
| Watch Mojo | Top 10 Underrated Movies of the 1980s |
| Wired | Overlooked '80s Sci-Fi Flicks, Recalled by Wired Readers |