The Best Underrated Movies From The 1970s
"What are the best Underrated 1970s Movies?" We looked at 274 of the top Underrated 1970s films, aggregating and ranking them so we could answer that very question!
The top 31 films, all appearing on 2 or more "Best Underrated 1970s" movie lists, are ranked below by how many times they appear. The remaining 225+ movies, as well as the sources we used, are in alphabetical order on the bottom of the page.
Happy Scrolling!
---
---
Top 31 Best Underrated 1970s Movies Ever Made
---
---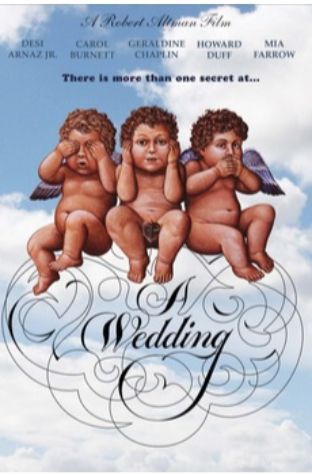 Lists It Appears On:
Muffin's wedding to Dino Corelli is to be a big affair. Except the ageing priest isn't too sure of the ceremony, only the families actually turn up as the Corelli Italian connection is suspect, security guards watch the gifts rather over-zealously, and Dino's grandma expires in bed just as the reception starts. Could be quite an occasion.
---
---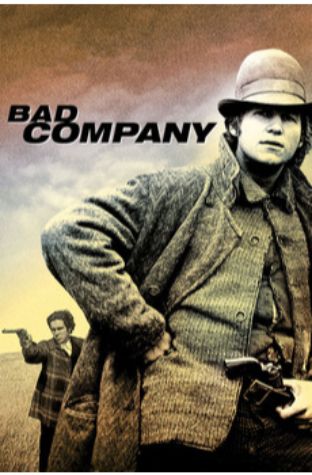 Lists It Appears On:
After Drew Dixon, an upright young man, is sent west by his religious family to avoid being drafted into the Civil War, he drifts across the land with a loose confederation of young vagrants.
---
---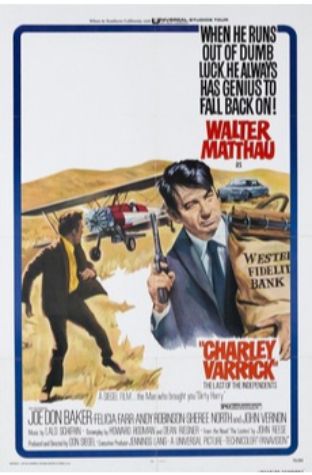 Lists It Appears On:
Charley Varrick robs a bank in a small town with his friends, but instead of obtaining a small amount of money, they discover they stole a very large amount of money belonging to the mob. Charley must now come up with a plan to not only evade the police but the mob as well.
---
---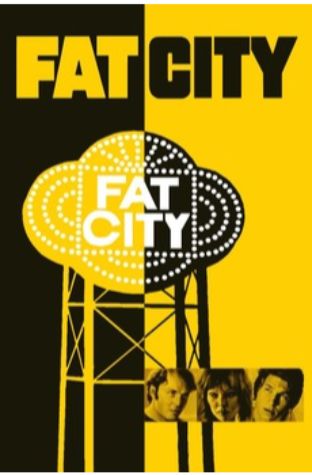 Lists It Appears On:
Two men, working as professional boxers, come to blows when their careers each begin to take opposite momentum.
---
---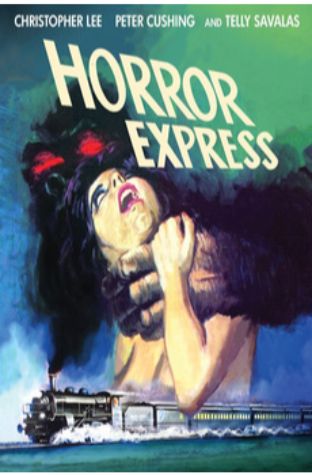 Lists It Appears On:
Alternative Nation
Letterboxd
Mysterious and unearthly deaths start to occur while Professor Saxton is transporting the frozen remains of a primitive humanoid creature he found in Manchuria back to Europe.
---
---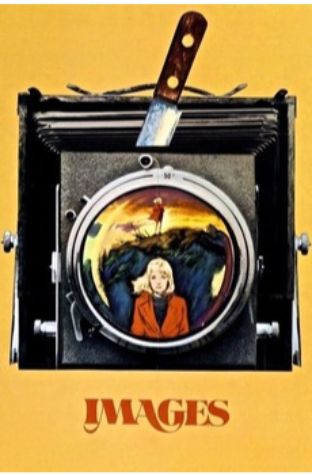 Lists It Appears On:
Schizophrenic housewife, engulfed by terrorizing apparitions, kills off each, unknowing if these demons are merely figments of her hallucinatory imagination or part of reality.
---
---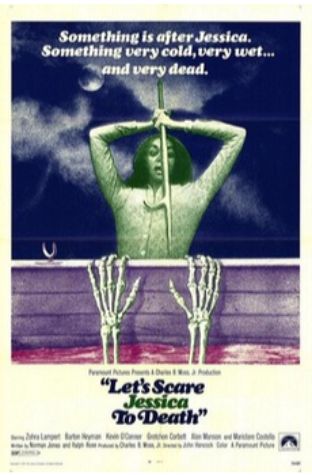 Lists It Appears On:
Newly released from a mental ward, Jessica hopes to return to life the way it was before her nervous breakdown. But when Jessica moves to a country house with her husband and a close friend, she finds a mysterious girl living in there who may or may not be a vampire. Jessica's terror and paranoia resurface as evil forces surround her, making her wonder: Are the visions real or is she slipping back into madness?
---
---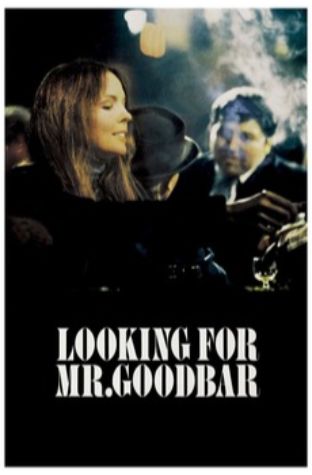 Lists It Appears On:
A dedicated schoolteacher spends her nights cruising bars, looking for abusive men with whom she can engage in progressively violent sexual encounters.
---
---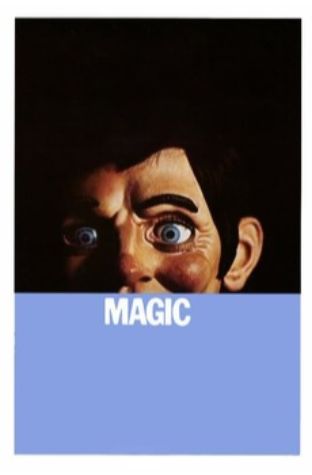 Lists It Appears On:
A ventriloquist is at the mercy of his vicious dummy while he tries to renew a romance with his high school sweetheart.
---
---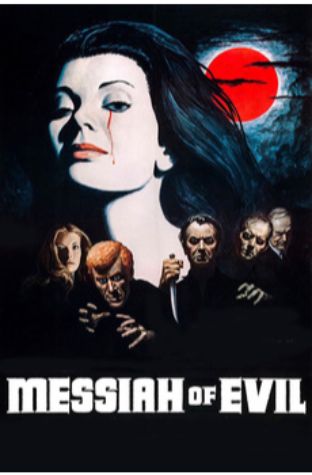 Lists It Appears On:
Alternative Nation
Horror Home Room
A young woman goes searching for her missing artist father. Her journey takes her to a strange Californian seaside town governed by a mysterious undead cult.
---
---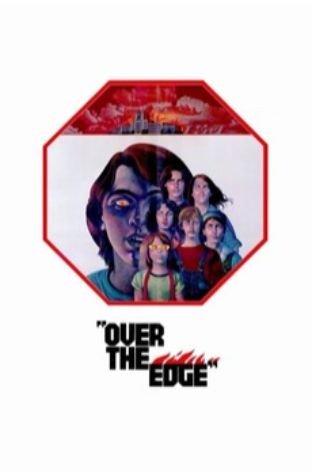 Lists It Appears On:
The music of Cheap Trick, The Cars, and The Ramones highlights this realistic tale of alienated suburban youth on the rampage. Dillon makes his screen debut in this updated, well-done "Rebel Without a Cause." Shelved for several years, the movie was finally released after Dillon made it big. Sleeper with excellent direction and dialogue.
---
---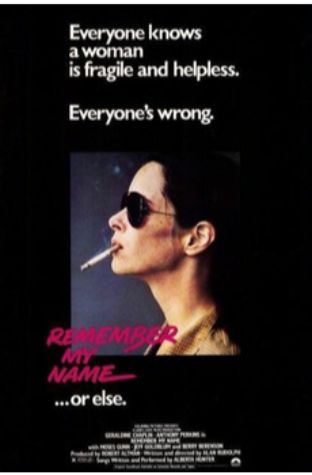 Lists It Appears On:
Just released from prison, a young woman arrives in town to "start a new life", but soon begins stalking a married construction worker for no apparent reason, turning his life inside out and eventually terrorizing him and his wife.
---
---

Lists It Appears On:
A Vietnam veteran, Charles Rane, returns home after years in a POW camp and is treated as a hero. When thugs invade his home to steal the silver coins he received for his service, they mangle his hand and leave him and his family for dead. Rane survives and becomes obsessed with getting revenge. Aided by his loyal friend Johnny Vohden, Rane, now wielding a hook for a hand, sets out on his mission of vengeance.
---
---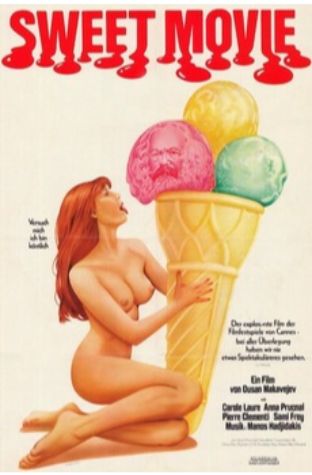 Lists It Appears On:
The winner of the Miss World Virginity contest marries, escapes from her masochistic husband and ends up involved in a world of debauchery.
---
---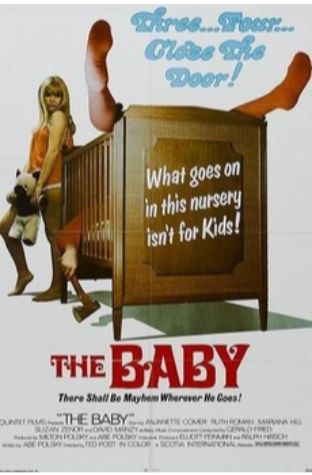 Lists It Appears On:
A social worker who recently lost her husband investigates the strange Wadsworth family. The Wadsworths might not seem too unusual to hear about them at first – consisting of the mother, two grown daughters and the diaper-clad, bottle-sucking baby. The problem is, the baby is twenty-one years old.
---
---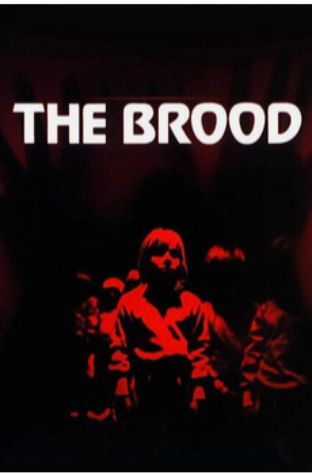 Lists It Appears On:
Horror Home Room
Taste Of Cinema
A man tries to uncover an unconventional psychologist's therapy techniques on his institutionalized wife, while a series of brutal attacks committed by a brood of mutant children coincides with the husband's investigation.
---
---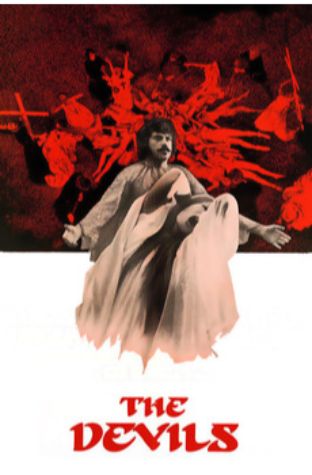 Lists It Appears On:
A dramatised historical account of the rise and fall of Urbain Grandier, a 17th-century Roman Catholic priest accused of witchcraft following alleged demonic possessions of sexually repressed nuns.
---
---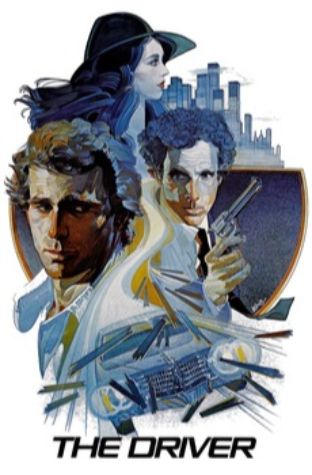 Lists It Appears On:
Letterboxd
Taste Of Cinema
The Driver specializes in driving getaway cars for robberies. His exceptional talent has prevented him from being caught yet. After another successful flight from the police a self-assured detective makes it his primary goal to catch the Driver. He promises pardons to a gang if they help to convict him in a set-up robbery. The Driver seeks help from The Player to mislead the detective.
---
---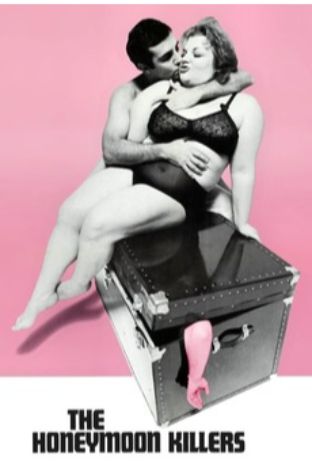 Lists It Appears On:
Martha Beck, an obese nurse who is desperately lonely, joins a "correspondence club" and finds a romantic pen pal in Ray Fernandez. Martha falls hard for Ray, and is intent on sticking with him even when she discovers he's a con man who seduces lonely single women, kills them and then takes their money. She poses as Ray's sister and joins Ray on a wild killing spree, fueled by her lingering concern that Ray will leave her for one of his marks.
---
---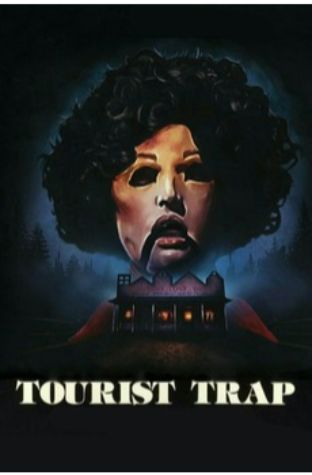 Lists It Appears On:
Their car breaks down and four friends find themselves stranded at The Lost Oasis, a strange museum run by the friendly Mr. Slausen. Even though they are warned not to, the teens explore a house nearby and learn that it belongs to Davey, Mr. Slausen's insane brother. Davey has a knack for making mannequins. In fact, his house is filled with them. Davey's enthusiasm shows when starts adding the teenagers to his collection.
---
---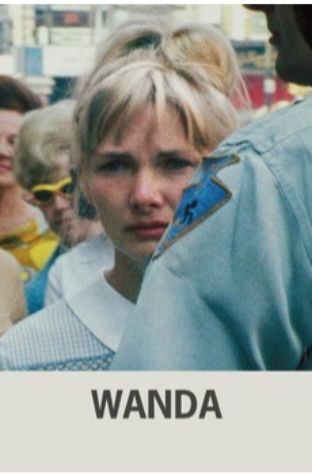 Lists It Appears On:
Indie Wire
Taste Of Cinema
Wanda, after a string of abusive relationships, abandons her family and seeks solace in the company of a petty criminal.
---
---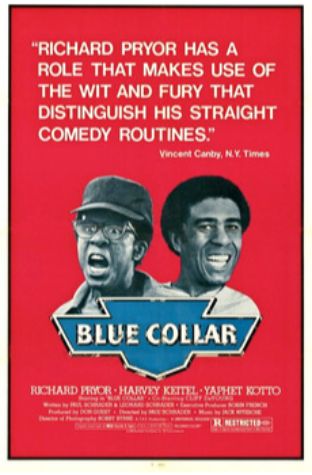 Lists It Appears On:
IMDB
MUBI 2
Taste Of Cinema
Fed up with mistreatment at the hands of both management and union brass, and coupled with financial hardships on each man's end, three auto assembly line workers hatch a plan to rob a safe at union headquarters.
---
---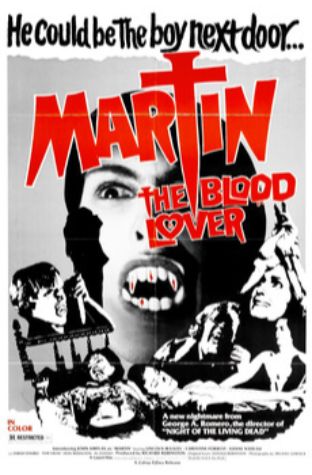 Lists It Appears On:
Alternative Nation
Horror Home Room
Indie Wire
Martin sedates women with a syringe full of narcotics and then slices their wrists with a razor blade so he can drink their blood. Martin, who comes to live with his uncle and cousin in the dying town of Braddock, Pennsylvania, has romantic monochrome visions of vampiric seductions and torch-lit mobs, but it is impossible to tell how seriously he takes them.
---
---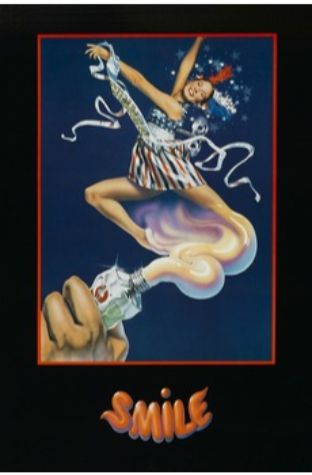 Lists It Appears On:
Indie Wire
MUBI 2
Taste Of Cinema
It's time again for California's "Young American Miss" beauty pageant, the biggest event of the year for Big Bob Freelander and Brenda DiCarlo, who give their all to put on a successful pageant. But Brenda is having marital difficulties and Bob's son is up to some mischief. Could this year's pageant be in jeopardy?
---
---

Lists It Appears On:
MUBI
MUBI 2
Taste Of Cinema
Four men from different parts of the globe, all hiding from their pasts in the same remote South American town, agree to risk their lives transporting gallons of unstable nitroglycerin across dangerous jungle.
---
---

Lists It Appears On:
MUBI
MUBI 2
Taste Of Cinema
After being released on parole, a burglar attempts to go straight, get a regular job, and just go by the rules. He soon finds himself back in jail at the hands of a power-hungry parole officer.
---
---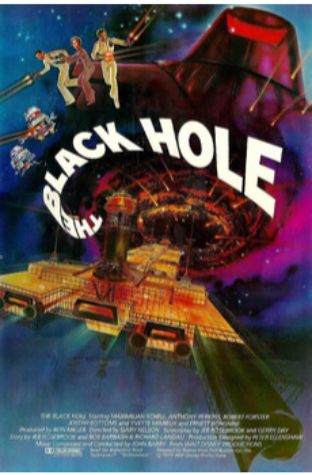 Lists It Appears On:
Imgur
Letterboxd
Taste Of Cinema
The explorer craft USS Palomino is returning to Earth after a fruitless 18-month search for extra-terrestrial life when the crew comes upon a supposedly lost ship, the USS Cygnus, hovering near a black hole. The ship is controlled by Dr. Hans Reinhardt and his monstrous robot companion, but the initial wonderment and awe the Palomino crew feel for the ship and its resistance to the power of the black hole turn to horror as they uncover Reinhardt's plans.
---
---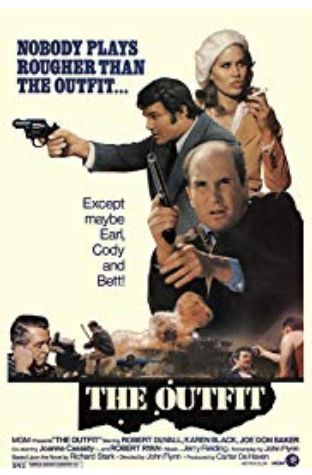 Lists It Appears On:
Indie Wire
MUBI
Taste Of Cinema
Earl Macklin robs a bank owned by the mob, serves his prison time and is released, only to start a private war against the crime outfit that owned the bank.
---
---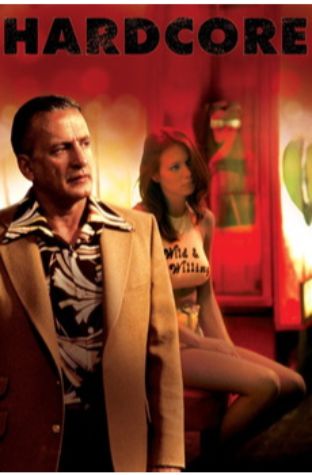 Lists It Appears On:
IMDB
Letterboxd
MUBI 2
Taste Of Cinema
A conservative Midwest businessman ventures into the sordid underworld of pornography in California to look for his runaway teenage daughter who is making porno films in the porno pits of Los Angeles.
---
---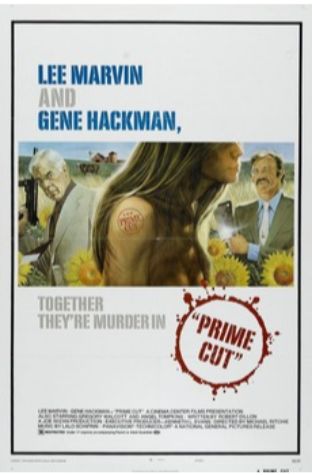 Lists It Appears On:
IMDB
Letterboxd
MUBI
Taste Of Cinema
A group of Chicago mob ruthless enforcers is sent to Kansas City to settle things with the owner of a slaughterhouse who has taken money that is not his to keep.
---
---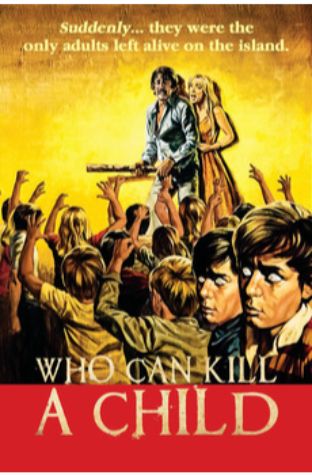 Lists It Appears On:
Alternative Nation
Horror Home Room
Letterboxd
SyFy
A couple of English tourists arrive at the island of Almanzora, off the Spanish Mediterranean coast, where they discover that there are no adults in a small fishing village, only some children who stare at them and smile mysteriously.
---
---
---
The 225+ Additional Best Underrated 1970s Films
---
---
| | | | |
| --- | --- | --- | --- |
| # | Movies | Directors | Lists |
| 32 | 10 RILLINGTON PLACE |   | Horror Home Room |
| 33 | 3 Women (1977) | Robert Altman | IMDB |
| 34 | A Little Romance (1979) | George Roy Hill | IMDB |
| 35 | A New Leaf |   | MUBI 2 |
| 36 | A Swedish Love Story |   | MUBI 2 |
| 37 | A Woman Under the Influence (1974) |   | Taste Of Cinema |
| 38 | All That Jazz |   | MUBI 2 |
| 39 | AMERICATHON (1979) | Neal Israel | Imgur |
| 40 | Americathon 1979 |   | Letterboxd |
| 41 | Arabian Nights (1974) | Pier Paolo Pasolini | IMDB |
| 42 | Are You in the House Alone? 1978 |   | Letterboxd |
| 43 | At Close Range |   | MUBI |
| 44 | Bad (1977) | Jed Johnson | IMDB |
| 45 | Bang the Drum Slowly |   | MUBI |
| 46 | Betrayed |   | MUBI |
| 47 | Beyond Good and Evil (1977) | Liliana Cavani | IMDB |
| 48 | Big Wednesday |   | MUBI |
| 49 | Bitter Moon |   | MUBI |
| 50 | Black Belt Jones 1974 |   | Letterboxd |
| 51 | Black Moon (1975) | Louis Malle | IMDB |
| 52 | Black Sunday (1977) |   | Taste Of Cinema |
| 53 | BLOOD FOR DRACULA (1974) | Paul Morrissey | Imgur |
| 54 | Blood for Dracula 1974 |   | Letterboxd |
| 55 | Body of Love (1972) | Fabio Carpi | IMDB |
| 56 | Bone 1972 |   | Letterboxd |
| 57 | Born Innocent 1974 |   | Letterboxd |
| 58 | Buffalo Bill and the Indians, or Sitting Bull's History Lesson |   | MUBI 2 |
| 59 | Buffet froid |   | MUBI 2 |
| 60 | Buster and Billie (1974) | Daniel Petrie | IMDB |
| 61 | Caged Heat |   | MUBI |
| 62 | Camera Buff |   | MUBI 2 |
| 63 | Capricorn One 1977 |   | Letterboxd |
| 64 | Carnal Knowledge |   | MUBI 2 |
| 65 | China 9, Liberty 37 (1978) | Monte Hellman | IMDB |
| 66 | Christine |   | MUBI |
| 67 | Ciao Manhattan (1972) | John Palmer | IMDB |
| 68 | Cinderella Liberty (1973) | Mark Rydell | IMDB |
| 69 | Cisco Pike (1972) | Bill Norton | IMDB |
| 70 | Coonskin |   | MUBI 2 |
| 71 | Corvette Summer 1978 |   | Letterboxd |
| 72 | Count Yorga, Vampire (1970) |   | SyFy |
| 73 | Countess Dracula |   | Horror |
| 74 | Cry for Me, Billy (1972) | William A. Graham | IMDB |
| 75 | Cry of the Penguins (1971) | Alfred Viola | IMDB |
| 76 | Cut-Throats Nine (1972) | Joaquín Luis Romero Marchent | IMDB |
| 77 | Dark Star |   | MUBI 2 |
| 78 | Darktown Strutters 1975 |   | Letterboxd |
| 79 | Day of the Animals (1977) |   | SyFy |
| 80 | Death Line (1972) |   | SyFy |
| 81 | DEATHDREAM |   | Horror Home Room |
| 82 | Deathdream (1972) |   | SyFy |
| 83 | Deranged: Confessions of a Necrophile |   | Horror |
| 84 | Despair 1978 |   | Letterboxd |
| 85 | Diary of a Mad Housewife (1970) | Frank Perry | IMDB |
| 86 | Dillinger (1973), Big Wednesday (1978) |   | Taste Of Cinema |
| 87 | Dirty Little Billy (1972) | Stan Dragoti | IMDB |
| 88 | Disclosure |   | MUBI |
| 89 | Dogs in Space |   | MUBI |
| 90 | Don't Deliver Us from Evil |   | Horror |
| 91 | Down the Ancient Stairs (1975) | Mauro Bolognini | IMDB |
| 92 | Drive, He Said (1971) |   | Taste Of Cinema |
| 93 | Echoes of a Summer (1976) | Don Taylor | IMDB |
| 94 | Een vrouw als Eva (1979) | Nouchka van Brakel | IMDB |
| 95 | Effi Briest (1974) | Rainer Werner Fassbinder | IMDB |
| 96 | Electraglide in Blue (1973) |   | Taste Of Cinema |
| 97 | Emperor of the North (1973) | Robert Aldrich | IMDB |
| 98 | Emperor of the North Pole |   | MUBI |
| 99 | Equinox (1970) |   | Alternative Nation |
| 100 | Equinox 1970 |   | Letterboxd |
| 101 | Even Dwarfs Started Small |   | MUBI 2 |
| 102 | F for Fake |   | MUBI 2 |
| 103 | Fantastic Planet (1973) | René Laloux | IMDB |
| 104 | Fingers (1978) | James Toback | IMDB |
| 105 | For Pete's Sake (1974) | Peter Yates | IMDB |
| 106 | Four Flies on Grey Velvet (1971) | Dario Argento | IMDB |
| 107 | Frightmare (1974) |   | SyFy |
| 108 | Game of Death 1978 |   | Letterboxd |
| 109 | Girlfriends |   | Indie Wire |
| 110 | Girly |   | Horror |
| 111 | GOD TOLD ME TO |   | Horror Home Room |
| 112 | Good Luck, Miss Wyckoff (1979) | Marvin J. Chomsky | IMDB |
| 113 | Hearts of the West (1975) | Howard Zieff | IMDB |
| 114 | Heaven Can Wait |   | MUBI 2 |
| 115 | Heaven's Gate |   | MUBI |
| 116 | Hit! 1973 |   | Letterboxd |
| 117 | Homebodies (1974) | Larry Yust | IMDB |
| 118 | Husbands (1970) |   | Taste Of Cinema |
| 119 | I Drink Your Blood (1970) |   | SyFy |
| 120 | I Never Promised You a Rose Garden (1977) | Anthony Page | IMDB |
| 121 | I Wanna Hold Your Hand (1978) | Robert Zemeckis | IMDB |
| 122 | Impulse 1974 |   | Letterboxd |
| 123 | In the Realm of the Senses 1976 |   | Letterboxd |
| 124 | Inserts (1975) | John Byrum | IMDB |
| 125 | It's Alive (1974) |   | SyFy |
| 126 | Jeremiah Johnson (1972) |   | Taste Of Cinema |
| 127 | Johnny Got His Gun |   | Indie Wire |
| 128 | Kicking and Screaming |   | MUBI |
| 129 | King Kong 1976 |   | Letterboxd |
| 130 | King of the Gypsies (1978) | Frank Pierson | IMDB |
| 131 | Kingdom of the Spiders (1977) |   | SyFy |
| 132 | L'istruttoria è chiusa: dimentichi (1971) | Damiano Damiani | IMDB |
| 133 | La mort d'un bûcheron (1973) | Gilles Carle | IMDB |
| 134 | Lacombe, Lucien (1974) | Louis Malle | IMDB |
| 135 | Last House on Dead End Street (1977) |   | Alternative Nation |
| 136 | Leap of Faith |   | MUBI |
| 137 | Lemora: A Child's Tale of the Supernatural 1973 |   | Letterboxd |
| 138 | Les hautes solitudes (1974) | Philippe Garrel | IMDB |
| 139 | Let It Ride |   | MUBI |
| 140 | Little Big Man (1970) |   | Taste Of Cinema |
| 141 | Little Murders |   | MUBI 2 |
| 142 | Lolly-Madonna XXX (1973) | Richard C. Sarafian | IMDB |
| 143 | LONG WEEKEND |   | Horror Home Room |
| 144 | Mandingo (1975) | Richard Fleischer | IMDB |
| 145 | March or Die (1977) | Dick Richards | IMDB |
| 146 | Mark of the Devil (1970) | Michael Armstrong | IMDB |
| 147 | Mr. Mike's Mondo Video |   | MUBI 2 |
| 148 | Multiple Maniacs (1970) |   | Taste Of Cinema |
| 149 | New Rose Hotel |   | MUBI |
| 150 | Night of the Comet |   | MUBI |
| 151 | Obsession |   | MUBI 2 |
| 152 | On the Yard (1978) | Raphael D. Silver | IMDB |
| 153 | Once (1973) | Mort Heilig | IMDB |
| 154 | Opening Night 1977 |   | Letterboxd |
| 155 | Our Time (1974) | Peter Hyams | IMDB |
| 156 | Out of Season (1975) | Alan Bridges | IMDB |
| 157 | Paradise Alley 1978 |   | Letterboxd |
| 158 | Pat Garret and Billy The Kid (1973) |   | Taste Of Cinema |
| 159 | Phantom of the Paradise (1974) |   | Taste Of Cinema |
| 160 | Phase IV |   | MUBI 2 |
| 161 | Picnic at Hanging Rock 1975 |   | Letterboxd |
| 162 | Pink Narcissus |   | MUBI 2 |
| 163 | Play Misty for Me |   | MUBI 2 |
| 164 | Posse (1975) | Kirk Douglas | IMDB |
| 165 | Prefab Story |   | MUBI 2 |
| 166 | Pretty Baby (1978) | Louis Malle | IMDB |
| 167 | Pretty Maids All in a Row |   | MUBI |
| 168 | Psycho II |   | MUBI |
| 169 | Pumping Iron |   | MUBI 2 |
| 170 | Punishment Park |   | MUBI 2 |
| 171 | Quadrophenia (1979) | Franc Roddam | IMDB |
| 172 | Rafferty and the Gold Dust Twins (1975) | Dick Richards | IMDB |
| 173 | Raising Cain |   | MUBI |
| 174 | Real Life (1979) |   | Taste Of Cinema |
| 175 | Red Hot Shot (1970) | Piero Zuffi | IMDB |
| 176 | Revenge |   | MUBI |
| 177 | Rituals 1977 |   | Letterboxd |
| 178 | Robin And Marian |   | Indie Wire |
| 179 | Salomè (1972) | Carmelo Bene | IMDB |
| 180 | Satanis: The Devil's Mass |   | MUBI 2 |
| 181 | Scar Tissue (1975) | René Clément | IMDB |
| 182 | Scarecrow (1973) | Jerry Schatzberg | IMDB |
| 183 | Série noire |   | MUBI |
| 184 | Seven Beauties |   | MUBI 2 |
| 185 | Seven Dead in the Cat's Eye (1973) | Antonio Margheriti | IMDB |
| 186 | Shock Waves (1977) |   | SyFy |
| 187 | Silent Running |   | MUBI 2 |
| 188 | Sisters (1973) |   | Taste Of Cinema |
| 189 | Sitting Target 1972 |   | Letterboxd |
| 190 | Squirm (1976) |   | SyFy |
| 191 | Starcrash 1978 |   | Letterboxd |
| 192 | Starting Over (1979) | Alan J. Pakula | IMDB |
| 193 | Switchblade Sisters 1975 |   | Letterboxd |
| 194 | Thank God It's Friday (1978) | Robert Klane | IMDB |
| 195 | That Most Important Thing: Love 1975 |   | Letterboxd |
| 196 | That'll Be the Day (1973) | Claude Whatham | IMDB |
| 197 | The American Friend |   | Indie Wire |
| 198 | The Asphyx (1972) |   | SyFy |
| 199 | The Ballad of Cable Hogue (1970) | Sam Peckinpah | IMDB |
| 200 | The Beast (1975) | Walerian Borowczyk | IMDB |
| 201 | The Beguiled |   | MUBI |
| 202 | The Bell Jar (1979) | Larry Peerce | IMDB |
| 203 | The Bird with the Crystal Plumage (1970) | Dario Argento | IMDB |
| 204 | The Bitter Tears of Petra von Kant |   | MUBI 2 |
| 205 | The Blood on Satan's Claw (1970) |   | SyFy |
| 206 | The Boys from Brazil 1978 |   | Letterboxd |
| 207 | The Brontë Sisters (1979) | André Téchiné | IMDB |
| 208 | The Car (1977) |   | SyFy |
| 209 | The Comfort of Strangers |   | MUBI |
| 210 | The Conversation |   | MUBI 2 |
| 211 | The Day of the Locust |   | MUBI 2 |
| 212 | The Devil's Cleavage (1975) | George Kuchar | IMDB |
| 213 | The Devil's Rain (1975) |   | SyFy |
| 214 | The Discreet Charm of the Bourgeoisie 1972 |   | Letterboxd |
| 215 | The Friends of Eddie Coyle |   | MUBI |
| 216 | The Gambler |   | MUBI |
| 217 | The Goodbye Girl |   | MUBI 2 |
| 218 | The Grapes of Death (1978) |   | Alternative Nation |
| 219 | The Hit |   | MUBI |
| 220 | The Hourglass Sanatorium (1973) | Wojciech Has | IMDB |
| 221 | The House that Dripped Blood |   | Horror |
| 222 | The Kremlin Letter |   | MUBI |
| 223 | The Lacemaker (1977) | Claude Goretta | IMDB |
| 224 | The Last of Sheila (1973) |   | Taste Of Cinema |
| 225 | The Last Romantic Lover (1978) | Just Jaeckin | IMDB |
| 226 | The Last Wave 1977 |   | Letterboxd |
| 227 | The Laughing Policeman |   | MUBI |
| 228 | The Legend of Hell House 1973 |   | Letterboxd |
| 229 | The Lord of the Rings |   | MUBI |
| 230 | The Man from Hong Kong 1975 |   | Letterboxd |
| 231 | The Manitou (1978) |   | SyFy |
| 232 | The Mirror |   | MUBI 2 |
| 233 | The Nightcomers (1971) | Michael Winner | IMDB |
| 234 | The Onion Field (1979) | Harold Becker | IMDB |
| 235 | The Owl and the Pussycat (1970) | Herbert Ross | IMDB |
| 236 | The Parallax View |   | MUBI 2 |
| 237 | The Passage (1979) | J. Lee Thompson | IMDB |
| 238 | The Savior (1971) | Michel Mardore | IMDB |
| 239 | The Sheltering Sky |   | MUBI |
| 240 | The Shout |   | Indie Wire |
| 241 | The Sorcerer's Apprentice (1978) | Karel Zeman | IMDB |
| 242 | The Sunshine Boys |   | MUBI 2 |
| 243 | The Tree of Wooden Clogs |   | MUBI 2 |
| 244 | The Wanderers (1979) | Philip Kaufman | IMDB |
| 245 | The Wicker Man |   | Horror |
| 246 | The Wild Party (1975) | James Ivory | IMDB |
| 247 | The Wizard Of Gore |   | Horror |
| 248 | There Was a Crooked Man.. | Joseph L. Mankiewicz | IMDB |
| 249 | Thriller: A Cruel Picture 1973 |   | Letterboxd |
| 250 | Time After Time (1979) | Nicholas Meyer | IMDB |
| 251 | Times Square |   | MUBI |
| 252 | Tis Pity She's a Whore (1971) | Giuseppe Patroni Griffi | IMDB |
| 253 | To Be Twenty 1978 |   | Letterboxd |
| 254 | To Live and Die in L.A. |   | MUBI |
| 255 | Tombs of the Blind Dead (1971) |   | SyFy |
| 256 | Trafic |   | MUBI 2 |
| 257 | Tristana (1970) | Luis Buñuel | IMDB |
| 258 | Tutti figli di Mammasantissima (1973) | Alfio Caltabiano | IMDB |
| 259 | Uncle Joe Shannon (1978) | Joseph C. Hanwright | IMDB |
| 260 | Vampire Circus |   | Horror |
| 261 | VAMPYRES |   | Horror Home Room |
| 262 | Vengeance Is Mine 1979 |   | Letterboxd |
| 263 | Veruschka – Poetry of a Woman (1971) | Franco Rubartelli | IMDB |
| 264 | Victory March (1976) | Marco Bellocchio | IMDB |
| 265 | Voices (1979) | Robert Markowitz | IMDB |
| 266 | Walkabout |   | MUBI 2 |
| 267 | When You Comin' Back, Red Ryder? (1979) | Milton Katselas | IMDB |
| 268 | Which Way Is Up? (1977) | Michael Schultz | IMDB |
| 269 | Whity (1971) | Rainer Werner Fassbinder | IMDB |
| 270 | Wifemistress (1977) | Marco Vicario | IMDB |
| 271 | Wolfen |   | MUBI |
| 272 | Yuppi du (1975) | Adriano Celentano | IMDB |
| 273 | Zabriskie Point 1970 |   | Letterboxd |
| 274 | Zardoz (1974) |   | Taste Of Cinema |
---
---
11 Best Underrated 1970s Film Sources/Lists
---
---
| | |
| --- | --- |
| Source | Article |
| Alternative Nation | Ten Underrated Horror Films From The 1970s |
| Horror | Underrated Horror Films from the 70s You Must See |
| Horror Home Room | Underrated Horror Films Worth a Watch- 1970s Edition |
| IMDB | Underrated movies from the 70's |
| Imgur | Weird/Underrated/Underseen Movies of the 1970s |
| Indie Wire | 10 Great Overlooked Films From The 1970s |
| Letterboxd | Underrated or Obscure 1960-1979, a list of films by Keenan Tamblyn |
| MUBI | Top 40 Underrated Films of the 70s, 80s and 90s |
| MUBI 2 | UNDERRATED 70s FILMS |
| SyFy | Rediscover these 20 obscure horror films from the 1970s |
| Taste Of Cinema | The 30 Most Underappreciated American Movies of The 1970s |