The Best Underrated Movies From The 1950s
"What are the best Underrated 1950s Movies?" We looked at 96 of the top Underrated 1950s films, aggregating and ranking them so we could answer that very question!
The top 5 films, all appearing on 2 or more "Best Underrated 1950s" movie lists, are ranked below by how many times they appear. The remaining 90+ movies, as well as the sources we used, are in alphabetical order on the bottom of the page.
Happy Scrolling!
---
---
Top 5 Best Underrated 1950s Movies Ever Made
---
---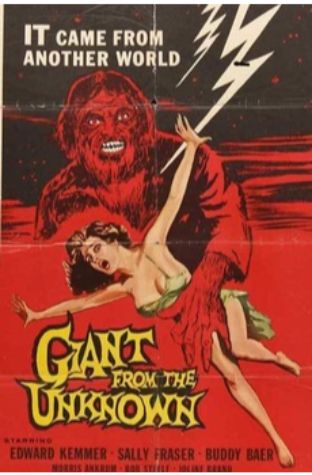 Lists It Appears On:
A series of grisly murders plague a small mountain community and the sheriff suspects a local scientist whom he dislikes. Together with a former professor and the professor's pretty daughter, the scientist sets about solving the crimes and discovers the killer is an oversized 16th century conquistador, resurrected by a lightning bolt from his mountain grave.
---
---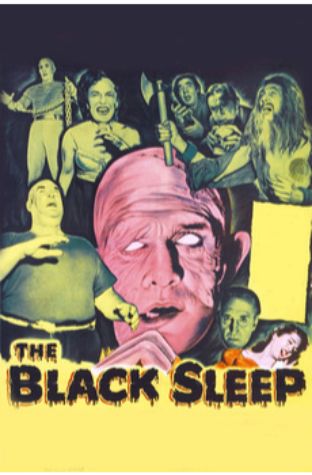 Lists It Appears On:
In 19th century England, a noted brain surgeon rescues a former student from being hanged on a false conviction for murder, and spirits him away to an ancient, repurposed abbey far in the countryside. There, he connives his pupil into assisting him in mapping the functions of the various parts of the human brain, using living subjects who are under a terrible animation-suspending drug called "black sleep". Subsequently, the student, along with the daughter of one of the subjects, discover that most of these subjects have survived but are being kept in a dungeon-like cellar, in various stages of derangement… ×
---
---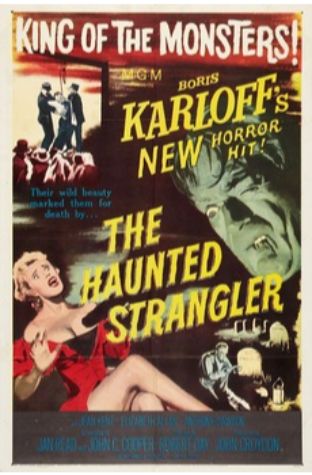 Lists It Appears On:
A researcher investigating a notorious serial killer who was hanged 20 years earlier seemingly becomes possessed by the long dead strangler.
---
---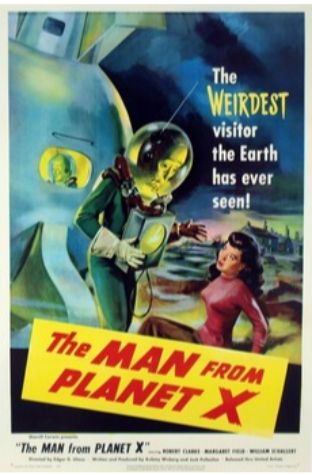 Lists It Appears On:
While watching for a planet that may collide with earth, scientists stationed in Scotland are approached by a visitor from outer space.
---
---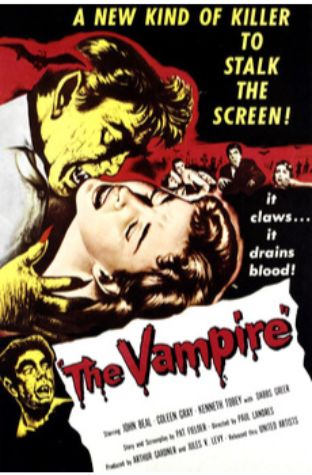 Lists It Appears On:
A small town doctor mistakenly ingests an experimental drug made from the blood of vampire bats which transforms the kindly medic into a bloodthirsty monster.
---
---
---
The 90+ Additional Best Underrated 1950s Films
---
---
| | | |
| --- | --- | --- |
| # | Movies | Lists |
| 6 | 4D Man – 1959 | Geek Tyrant |
| 7 | A Blueprint for Murder (1953) | IMDB 2 |
| 8 | A Summer Place | Movie Forums |
| 9 | A Tale of Two Cities (1958) | Quora |
| 10 | Attack of the Crab Monsters (1957) | IMDB 1 |
| 11 | Baby Doll | Movie Forums |
| 12 | Bad Day at Black Rock (1955) | Movie Forums |
| 13 | Blood of Dracula (1957) | IMDB 2 |
| 14 | Caged (1950) | Taste Of Cinema |
| 15 | City of Fear (1959) | IMDB 2 |
| 16 | Corridors of Blood (1958) | IMDB 2 |
| 17 | D.O.A (1950) | Movie Forums |
| 18 | Destry (1954) | IMDB 2 |
| 19 | Equinox Flower (1958) | Movie Forums |
| 20 | Et Dieu… créa la femme (1956) | Quora |
| 21 | Eyes in Outer Space (1959) | IMDB 2 |
| 22 | First Man Into Space (1959) | IMDB 2 |
| 23 | Five (1951) | IMDB 2 |
| 24 | Flight to Mars – 1951 | Geek Tyrant |
| 25 | Gate of Hell (1953) | Movie Forums |
| 26 | Girls Town (1959) | IMDB 2 |
| 27 | Gog (1954) | IMDB 1 |
| 28 | Highway 301 (1950) | IMDB 2 |
| 29 | House of Blackmail (1953) | IMDB 2 |
| 30 | How to Make a Monster (1958) | IMDB 2 |
| 31 | I Want to Live! (1958) | Quora |
| 32 | Kid Monk Baroni (1952) | IMDB 2 |
| 33 | Kronos – 1957 | Geek Tyrant |
| 34 | La cravate (1957) | IMDB 2 |
| 35 | La vache et le prisonnier (1959) | Quora |
| 36 | Love me or Leave Me (1955) | Taste Of Cinema |
| 37 | Masters of the Congo Jungle (1958) | IMDB 2 |
| 38 | Naked Alibi (1954) | IMDB 2 |
| 39 | Night of the Blood Beast (1958) | IMDB 1 |
| 40 | On Dangerous Ground (1951) | Movie Forums |
| 41 | Orpheus (1950) | Movie Forums |
| 42 | Park Row (1952) | IMDB 2 |
| 43 | Personal Affair (1953) | IMDB 2 |
| 44 | Peyton Place (1957) | Quora |
| 45 | Pickup on South Street (1953) | Movie Forums |
| 46 | Project Moonbase – 1953 | Geek Tyrant |
| 47 | Rocketship X-M – 1950 | Geek Tyrant |
| 48 | Seven Men from Now (1957) | Movie Forums |
| 49 | Some Came Running (1958) | Movie Forums |
| 50 | Something to Live For (1952) | IMDB 2 |
| 51 | Sorority Girl (1957) | IMDB 2 |
| 52 | Tension at Table Rock (1956) | IMDB 2 |
| 53 | Terror from the Year 5000 (1958) | IMDB 1 |
| 54 | Terror in a Texas Town (1958) | Movie Forums |
| 55 | The Abominable Snowman (1957) | IMDB 1 |
| 56 | The Angry Red Planet (1959) | IMDB 1 |
| 57 | The Bad and the Beautiful (1952) | Taste Of Cinema |
| 58 | The Beast with a Million Eyes (1955) | IMDB 2 |
| 59 | The Crimson Kimono (1959) | IMDB 2 |
| 60 | The Duel at Silver Creek (1952) | IMDB 2 |
| 61 | The Fireball (1950) | IMDB 2 |
| 62 | The Four Skulls of Jonathan Drake (1959) | IMDB 1 |
| 63 | The Giant Gila Monster (1959) | IMDB 2 |
| 64 | The Gun Runners (1958) | IMDB 2 |
| 65 | The Gunfighter (1950) | Movie Forums |
| 66 | The H-Man (1958) | IMDB 1 |
| 67 | The Head (1959) | IMDB 2 |
| 68 | The Importance of Being Earnest (1952) | Quora |
| 69 | The Kid from Texas (1950) | IMDB 2 |
| 70 | The Killer Shrews (1959) | IMDB 2 |
| 71 | The Lusty Men (1952) | Taste Of Cinema |
| 72 | The Man Without a Body (1957) | IMDB 1 |
| 73 | The Maze (1953) | IMDB 1 |
| 74 | The Monster That Challenged the World (1957) | IMDB 1 |
| 75 | The Music Room (1958) | Movie Forums |
| 76 | The Mysterians (1957) | IMDB 2 |
| 77 | The Naked Dawn (1955) | Movie Forums |
| 78 | The Nevadan (1950) | IMDB 2 |
| 79 | The Quatermass Xperiment a.k.a. The Creeping Unknown – 1955 | Geek Tyrant |
| 80 | The Return of Dracula (1958) | IMDB 1 |
| 81 | The Steel Trap (1952) | IMDB 2 |
| 82 | The Thing That Couldn't Die (1958) | IMDB 1 |
| 83 | The Tin Star (1957) | Movie Forums |
| 84 | The Wasp Woman (1959) | IMDB 2 |
| 85 | The Werewolf (1956) | IMDB 1 |
| 86 | The World, The Flesh and The Devil – 1959 | Geek Tyrant |
| 87 | Tokyo Twilight (1957) | Movie Forums |
| 88 | Under the Gun (1951) | IMDB 2 |
| 89 | Vera Cruz (1954) | Movie Forums |
| 90 | Viaggio in Italia (1954) | Quora |
| 91 | Violent Saturday (1955) | IMDB 2 |
| 92 | War of the Satellites – 1958 | Geek Tyrant |
| 93 | Way of the Gaucho (1952) | Movie Forums |
| 94 | When Worlds Collide – 1951 | Geek Tyrant |
| 95 | Winchester '73 (1950) | Movie Forums |
| 96 | X the Unknown (1956) | IMDB 1 |
---
---
6 Best Underrated 1950s Film Sources/Lists
---
---
| | |
| --- | --- |
| Source | Article |
| Geek Tyrant | 10 Great 1950s Sci-Fi Movies You May Have Never Heard Of |
| IMDB 1 | 20 Underrated 50's SF/horror movies |
| Movie Forums | Most Underrated Films of the 50's, 60's, and 70's? |
| Taste Of Cinema | The 20 Most Underappreciated Movies of The Hollywood Golden Age |
| IMDB 2 | Underrated 50s |
| Quora | What are some of the most overlooked/underrated classic films from |