The Best Underrated Movies From The 1940s
"What are the best Underrated 1950s Movies?" We looked at 56 of the top Underrated 1950s films, aggregating and ranking them so we could answer that very question!
The top 5 films, all appearing on 2 or more "Best Underrated 1950s" movie lists, are ranked below by how many times they appear. The remaining 50+ movies, as well as the sources we used, are in alphabetical order on the bottom of the page.
Happy Scrolling!
---
---
Top 5 Best Underrated 1950s Movies Ever Made
---
---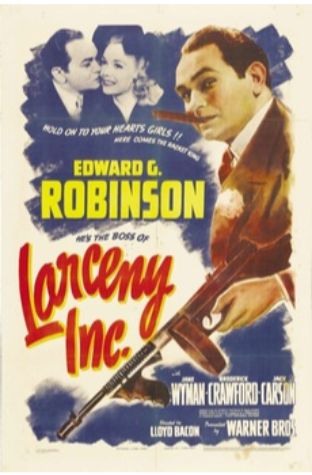 Lists It Appears On:
A hoodlum tries to go legit to buy a dog tract but needs investment money which he plans to get by robbing a bank, tunning in from a neighboring luggage shop. He takes over the luggage shop but is thwarted by its unexpected success.
---
---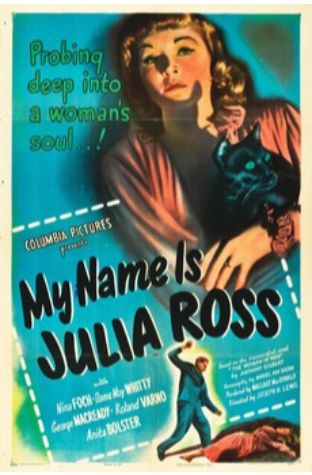 Lists It Appears On:
A woman finds herself entrenched in a murder cover-up when she goes to work for a wealthy widow.
---
---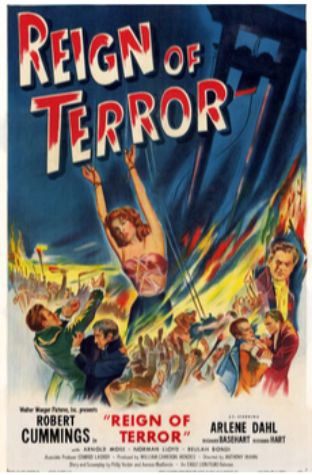 Lists It Appears On:
The French Revolution, 1794. The Marquis de Lafayette asks Charles D'Aubigny to infiltrate the Jacobin Party to overthrow Maximilian Robespierre, who, after gaining supreme power and establishing a reign of terror ruled by death, now intends to become the dictator of France.
---
---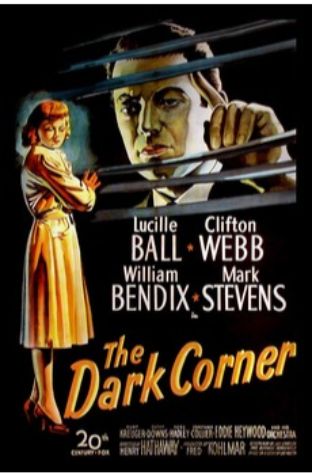 Lists It Appears On:
Ex con turned private investigator Bradford Galt suspects someone is following him and maybe even trying to kill him. With the assistance of his spunky secretary, Kathleen Stewart, he dives deep into a mystery in search of answers.
---
---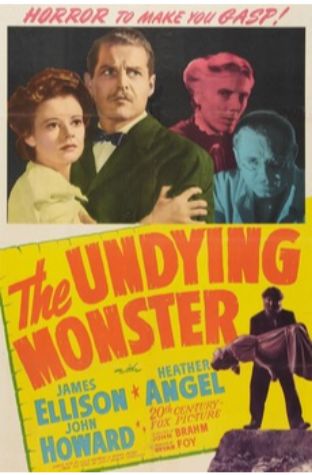 Lists It Appears On:
A werewolf prowls around at night but only kills certain members of one family. It seems like just a coincidence but the investigating Inspector soon finds out that this tradition has gone on for generations and tries to find a link between the werewolf and the family, leading to a frightening conclusion.
---
---
---
The 50+ Additional Best Underrated 1950s Films
---
---
| | | |
| --- | --- | --- |
| # | Movies | Lists |
| 6 | A Boy Named Charlie Brown (1969) | Quora |
| 7 | A Tale of Two Cities (1958) | Quora |
| 8 | A Tree Grows in Brooklyn (1945) | Paul Ford |
| 9 | Among the Living | IMDB |
| 10 | Blackout | IMDB |
| 11 | Born To Kill (1947) | Film Inquiry |
| 12 | Brighton Rock (1947) | Quora |
| 13 | Carnival of Sinners | IMDB |
| 14 | Dark Waters | IMDB |
| 15 | Daughter of Darkness | IMDB |
| 16 | Deadline at Dawn | IMDB |
| 17 | Et Dieu… créa la femme (1956) | Quora |
| 18 | Fallen Angel (1945) | Film Inquiry |
| 19 | First Comes Courage | IMDB |
| 20 | Hangover Square (1945) | Film Inquiry |
| 21 | I Wake Up Screaming (1941) | Film Inquiry |
| 22 | I Want to Live! (1958) | Quora |
| 23 | Ieri, oggi, domani (1963) | Quora |
| 24 | La piscine (1969) | Quora |
| 25 | La vache et le prisonnier (1959) | Quora |
| 26 | Le corniaud (1965) | Quora |
| 27 | MAN HUNT (1941 | Netflix |
| 28 | Paris – When It Sizzles (1964) | Quora |
| 29 | Peyton Place (1957) | Quora |
| 30 | Phantom Lady (1944) | Film Inquiry |
| 31 | Phantom of the Opera (1943) | Quora |
| 32 | Ride The Pink Horse (1947) | Film Inquiry |
| 33 | Road House (1948) | Film Inquiry |
| 34 | Strangers in the Night | IMDB |
| 35 | TENSION (1949 | Netflix |
| 36 | The Amazing Mr. X | IMDB |
| 37 | The Big Clock (1948) | Film Inquiry |
| 38 | The Big Steal (1949) | Film Inquiry |
| 39 | The Glass Key (1942) | Quora |
| 40 | The Importance of Being Earnest (1952) | Quora |
| 41 | The Lost Moment | IMDB |
| 42 | The Mask of Dimitrios | IMDB |
| 43 | The Ox-Bow Incident (1943) | Paul Ford |
| 44 | The Scarlet Claw (1944) | Paul Ford |
| 45 | The Set-Up (1949) | Paul Ford |
| 46 | The Seventh Victim (1943) | Paul Ford |
| 47 | The Verdict | IMDB |
| 48 | The Web (1947) | Film Inquiry |
| 49 | The Woman On The Beach (1947) | Film Inquiry |
| 50 | THEY DIED WITH THEIR BOOTS ON (1941 | Netflix |
| 51 | They Drive by Night (1940) | Paul Ford |
| 52 | They Won't Believe Me (1947) | Film Inquiry |
| 53 | Three Strangers | IMDB |
| 54 | Unfaithfully Yours (1948) | Paul Ford |
| 55 | Vacation from Marriage | IMDB |
| 56 | Viaggio in Italia (1954) | Quora |
---
---
5 Best Underrated 1950s Film Sources/Lists
---
---
| | |
| --- | --- |
| Source | Article |
| Paul Ford | 10 Underrated Films from the 1940s |
| Netflix | 5 Underrated Films from the 1940s That You Should Watch |
| Film Inquiry | Underrated 1940s Film Noir: 15 Classic Gems Deserving An Audience |
| IMDB | Nitrate Diva's tips: underrated 1940s movies |
| Quora | What are some of the most overlooked/underrated classic films f |