The Best Slice Of Life Movies Of All-Time
"What are the best Slice Of Life Films ever made?" We looked at 147 of the top Slice Of Life films and ranked them so we could answer that very question!
The top 15 films, all appearing on 2 or more "Best Slice Of Life" movie lists, are ranked below by how many times they appear. The remaining 125+ movies, as well as the sources we used, are in alphabetical order on the bottom of the page.
Happy Scrolling!
---
---
Top 15 Best Slice Of Life Movies
---
---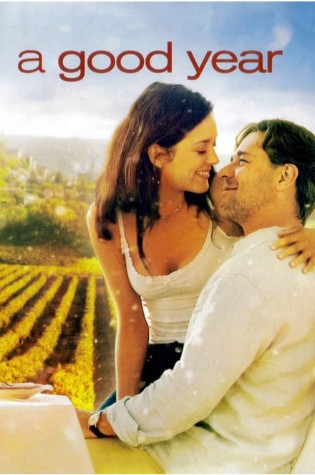 Lists It Appears On:
Failed London banker Max Skinner inherits his uncle's vineyard in Provence, where he spent many childhood holidays. Upon his arrival, he meets a woman from California who tells Max she is his long-lost cousin and that the property is hers.
---
---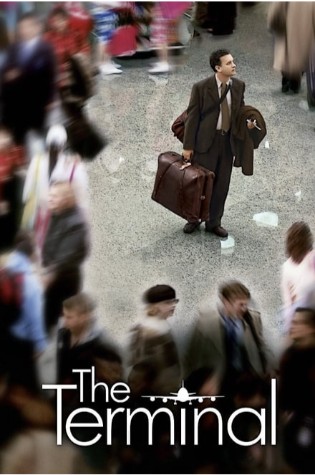 Lists It Appears On:
Viktor Navorski is a man without a country; his plane took off just as a coup d'etat exploded in his homeland, leaving it in shambles, and now he's stranded at Kennedy Airport, where he's holding a passport that nobody recognizes. While quarantined in the transit lounge until authorities can figure out what to do with him, Viktor simply goes on living – and courts romance with a beautiful flight attendant.
---
---

Lists It Appears On:
A struggling salesman takes custody of his son as he's poised to begin a life-changing professional career.
---
---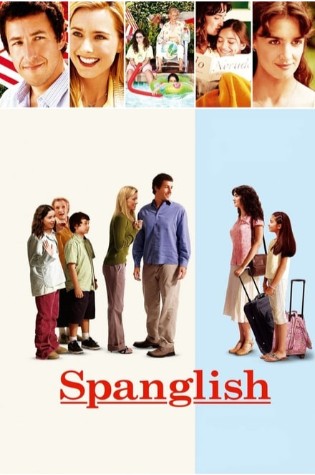 Lists It Appears On:
Mexican immigrant and single mother Flor Moreno finds housekeeping work with Deborah and John Clasky, a well-off couple with two children of their own. When Flor admits she can't handle the schedule because of her daughter, Cristina, Deborah decides they should move into the Clasky home. Cultures clash and tensions run high as Flor and the Claskys struggle to share space while raising their children on their own, and very different, terms.
---
---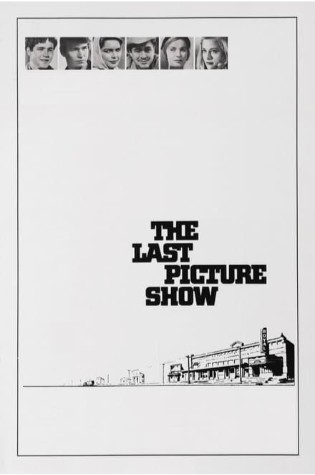 Lists It Appears On:
High school seniors and best friends, Sonny and Duane, live in a dying Texas town. The handsome Duane is dating local beauty, Jacy, while Sonny is having an affair with the coach's wife, Ruth. As graduation nears, both boys contemplate their futures. While Duane eyes the army and Sonny takes over a local business, each boy struggles to figure out if he can escape this dead-end town and build a better life somewhere else.
---
---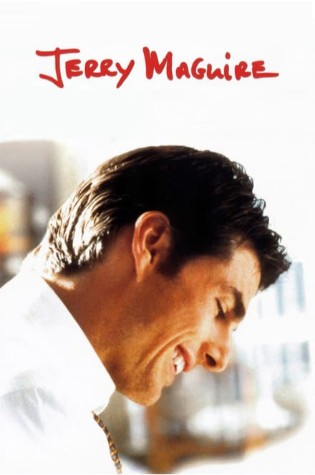 Lists It Appears On:
Jerry Maguire used to be a typical sports agent: willing to do just about anything he could to get the biggest possible contracts for his clients, plus a nice commission for himself. Then, one day, he suddenly has second thoughts about what he's really doing. When he voices these doubts, he ends up losing his job and all of his clients, save Rod Tidwell, an egomaniacal football player.
---
---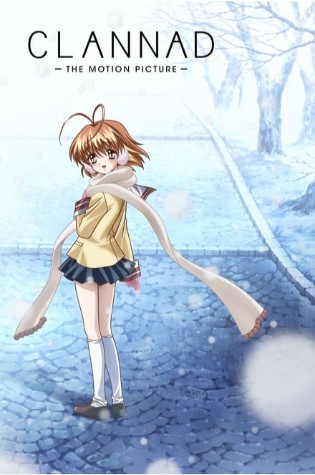 Lists It Appears On:
Anime Impulse
The Cinemaholic
Clannad is set in a high-school located in some Japanese town. Okazaki Tomoya is a third-year student who doesn't take his studies seriously. Always late for class, he's seen as a delinquent by the rest of his classmates who are busy preparing for their entrance examinations. Needless to say, he hasn't too many close friends either.
---
---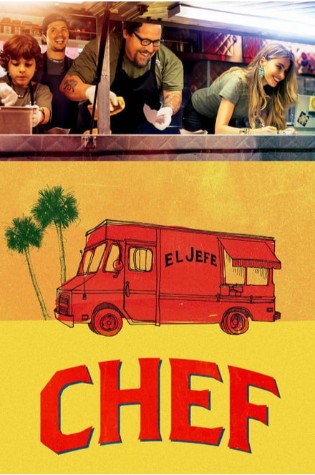 Lists It Appears On:
When Chef Carl Casper suddenly quits his job at a prominent Los Angeles restaurant after refusing to compromise his creative integrity for its controlling owner, he is left to figure out what's next. Finding himself in Miami, he teams up with his ex-wife, his friend and his son to launch a food truck. Taking to the road, Chef Carl goes back to his roots to reignite his passion for the kitchen — and zest for life and love.
---
---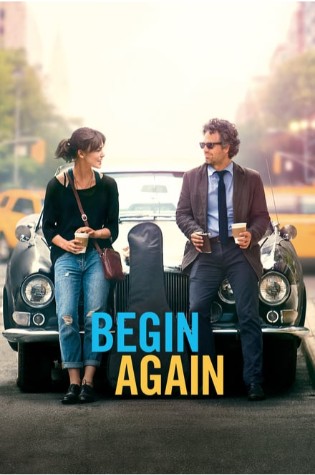 Lists It Appears On:
A long lost music producer finds a singer-songwriter right about the moment he has given up all hope on life.
---
---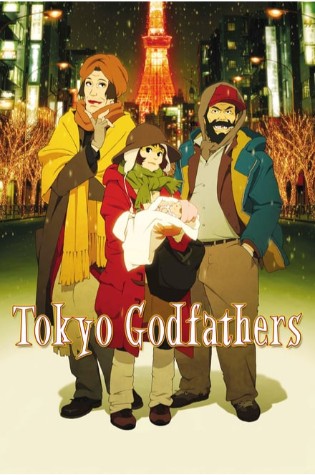 Lists It Appears On:
One Christmas Eve three people, a middle-aged alcoholic named Gin, a former drag queen Hana and a dependent runaway girl Miyuki, discover an abandoned newborn while looking through the garbage.
---
---

Lists It Appears On:
Flick Chart
Ranker
Tatacliq
New York City. Melvin Udall, a cranky, bigoted, obsessive-compulsive writer, finds his life turned upside down when neighboring gay artist Simon is hospitalized and his dog is entrusted to Melvin. In addition, Carol, the only waitress who will tolerate him, must leave work to care for her sick son, making it impossible for Melvin to eat breakfast.
---
---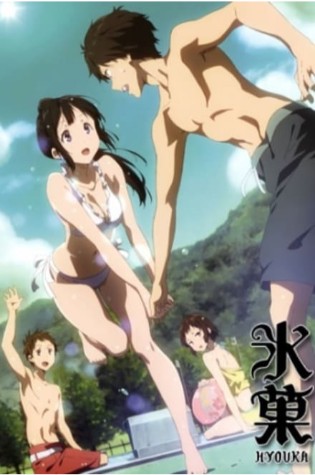 Lists It Appears On:
Anime Impulse
Goboiano
The Cinemaholic
Oreki Houtarou gets a job at a swimming pool. Episode 11.5, an OVA bundled with the third volume of the manga.
---
---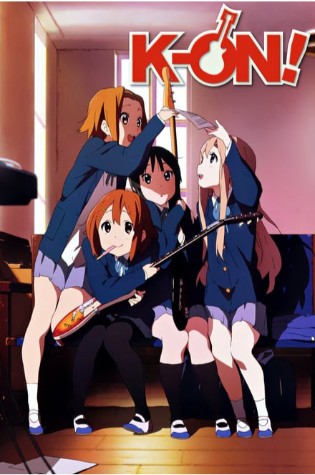 Lists It Appears On:
Anime Impulse
Goboiano
The Cinemaholic
Rock n' Roll may never die, but the Sakuragoaka Girl's High School Light Music Club might not be here to stay unless would-be drummer Ritsu Tainaka can find three more members to replace the graduated seniors. Determined to see that the beat goes on, Ritsu can get a little help from her friend Mio Akiyama on bass, and together they might be able to convince choir-inclined Tsumugi Kotobuki to join on the keyboards. But even then, they'll still need a hero, preferably of the juke-box variety with stars in her eyes. Instead they find Yui Hirasawa, who's looking for a club to join and who's never held a guitar in her life. But when Yui does pick up a beat-up six-string, it feels good in her hands, and it doesn't take long to understand that maybe she's finally found a place where she belongs. Because you can't stop the music when four girls share a dream, even if it's something as crazy as someday playing at the famous Budokan. It's going to be a long and winding road, but if they find their passion and follow their muse, they could go anywhere in K-ON!
---
---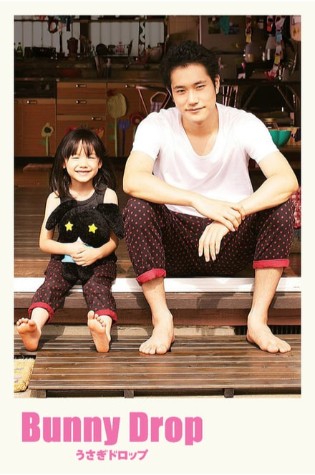 Lists It Appears On:
Anime Impulse
Goboiano
The Cinemaholic
Daikichi learns that his recently deceased grandfather has an illegitimate daughter with an unknown mother. The girl's name is Rin and she is just 6 years old. Everybody in Daikichi's family looks at the girl as an embarrassment and wants no part of her. Daikichi, annoyed by his family's attitude, decides to raise Rin by himself. Even though Daikichi himself has no experience raising a child and is still single. The movie is based on Yumi Unita's popular manga series "Usagi Drop".
---
---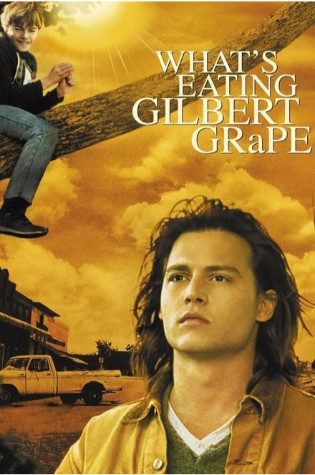 Lists It Appears On:
Flick Chart
IMDB 2
Ranker
Reddit
Gilbert has to care for his brother Arnie and his obese mother, which gets in the way when love walks into his life.
---
---
---
The 125+ Additional Best Slice Of Life Movies
---
---
| | | | |
| --- | --- | --- | --- |
| # | Movies | Directors | Lists |
| 16 | 4 Months, 3 Weeks and |   | Flick Chart |
| 17 | 5 Centimeters Per Second |   | Flick Chart |
| 18 | A Time to Live, a Time to Die (1985) |   | Reddit |
| 19 | About a Boy |   | Flick Chart |
| 20 | Adventures of Power |   | Ranker |
| 21 | American Teen |   | Ranker |
| 22 | An Autumn Afternoon (1963) |   | Reddit |
| 23 | ARIA the Animaton |   | Goboiano |
| 24 | Aviya's Summer |   | Reddit |
| 25 | Away We Go |   | Flick Chart |
| 26 | Azumanga Daioh |   | Goboiano |
| 27 | Before Sunrise |   | Tatacliq |
| 28 | Big Fish (2003) | Tim Burton | IMDB |
| 29 | Boku wa Tomodachi ga Sukunai (2011) |   | |
| 30 | Boyhood |   | Flick Chart |
| 31 | Byousoku 5 Centimeter (2007) |   | |
| 32 | Certified Copy |   | Flick Chart |
| 33 | Chibi Maruko-chan |   | Goboiano |
| 34 | Chocolat (2000) | Lasse Hallström | IMDB |
| 35 | Chungking Express |   | Reddit |
| 36 | Clerks |   | Reddit |
| 37 | Corrina, Corrina (1994) | Jessie Nelson | IMDB 2 |
| 38 | Daily Lives of High School Boys |   | Goboiano |
| 39 | Departures |   | Ranker |
| 40 | Eat Pray Love (2010) | Ryan Murphy | IMDB |
| 41 | Eighth Grade |   | Flick Chart |
| 42 | Fluke (1995) | Carlo Carlei | IMDB 2 |
| 43 | Forrest Gump (1994) | Robert Zemeckis | IMDB 2 |
| 44 | Four Weddings and a Funeral |   | Flick Chart |
| 45 | Frances Ha |   | Flick Chart |
| 46 | Fried Green Tomatoes (1991) | Jon Avnet | IMDB 2 |
| 47 | Fruits Basket (2001) |   | Anime Impulse |
| 48 | Full Metal Panic? Fumoffu |   | Goboiano |
| 49 | Genshiken |   | Goboiano |
| 50 | Gingitsune |   | Goboiano |
| 51 | Good Morning |   | Flick Chart |
| 52 | Good Will Hunting |   | Tatacliq |
| 53 | Great Teacher Onizuka (1999) |   | |
| 54 | Hanasaku Iroha |   | Goboiano |
| 55 | Happy-Go-Lucky |   | Flick Chart |
| 56 | Hidamari Sketch |   | Goboiano |
| 57 | Honey and Clover |   | Goboiano |
| 58 | I Can't Understand What My Husband is Saying |   | Goboiano |
| 59 | Ichigo Mashimaro |   | Goboiano |
| 60 | Jeanne Dielman, 23 Quai Du Commerce, 1080 Bruxelles (1975) |   | Reddit |
| 61 | Julie & Julia (2009) | Nora Ephron | IMDB |
| 62 | Juno |   | Tatacliq |
| 63 | Keiko (1979) |   | Reddit |
| 64 | Kimi to Boku |   | Goboiano |
| 65 | Kiniro Mosai |   | Goboiano |
| 66 | La La Land (I) (2016) | Damien Chazelle | IMDB |
| 67 | Last Chance Harvey |   | Ranker |
| 68 | Last Holiday (2006) | Wayne Wang | IMDB |
| 69 | Late Spring (1949) |   | Reddit |
| 70 | Like Water for Chocolate (1992) | Alfonso Arau | IMDB |
| 71 | Listen to Me, Girls. I Am Your Father! |   | Goboiano |
| 72 | Lost In Translation |   | Tatacliq |
| 73 | Lucky Star |   | Goboiano |
| 74 | Mama's Boy |   | Ranker |
| 75 | Mamma Mia! (2008) | Phyllida Lloyd | IMDB |
| 76 | Manchester by the Sea |   | Flick Chart |
| 77 | Meet Joe Black (1998) | Martin Brest | IMDB |
| 78 | Minami-ke |   | Goboiano |
| 79 | Minna no Ie (2001) |   | Reddit |
| 80 | Mushishi (2005) |   | |
| 81 | My Big Fat Greek Wedding (2002) | Joel Zwick | IMDB |
| 82 | My Blueberry Nights |   | Ranker |
| 83 | My Life in Ruins (2009) | Donald Petrie | IMDB |
| 84 | My Teen Romantic Comedy SNAFU |   | Goboiano |
| 85 | Natsume's Book of Friends |   | Goboiano |
| 86 | Nebraska from Alexander Payne |   | Reddit |
| 87 | Nichijou |   | Goboiano |
| 88 | Now and Then (1995) | Lesli Linka Glatter | IMDB 2 |
| 89 | Once |   | Flick Chart |
| 90 | One Week Friends |   | Goboiano |
| 91 | Ore Monogatari |   | Anime Impulse |
| 92 | Pan's Labyrinth (2006) | Guillermo del Toro | IMDB |
| 93 | Pani Poni Dash! |   | Goboiano |
| 94 | Practical Magic (1998) | Griffin Dunne | IMDB |
| 95 | Pride & Prejudice (2005) | Joe Wright | IMDB |
| 96 | Raising Victor Vargas |   | Reddit |
| 97 | Sabrina (1995) | Sydney Pollack | IMDB |
| 98 | Sakura-sou no Pet na Kanojo (2012) |   | |
| 99 | Sayonara Zetsubou Sensei |   | Goboiano |
| 100 | School Rumble |   | Goboiano |
| 101 | Servant x Service |   | Goboiano |
| 102 | Shirokuma Cafe |   | Goboiano |
| 103 | Silver Spoon |   | Goboiano |
| 104 | So Ra No Wo To |   | Goboiano |
| 105 | Son of Rambow |   | Ranker |
| 106 | Spanglish |   | Ranker |
| 107 | Steel Magnolias (1989) | Herbert Ross | IMDB 2 |
| 108 | Still Life (1974) |   | Reddit |
| 109 | Street Without End (1934) |   | Reddit |
| 110 | Suburbia |   | Reddit |
| 111 | Sweet Bean |   | Reddit |
| 112 | Sweet Lorraine |   | Ranker |
| 113 | Take Care, Red Riding Hood (1970) |   | Reddit |
| 114 | Tamako Market |   | Goboiano |
| 115 | Tari Tari |   | Goboiano |
| 116 | The Band's Visit |   | Ranker |
| 117 | The Best Exotic Marigold Hotel (2011) | John Madden | IMDB |
| 118 | The Boys from Fengkuei |   | Reddit |
| 119 | The Darjeeling Limited |   | Tatacliq |
| 120 | The Day After (2017) |   | Reddit |
| 121 | The End of Summer (1961) |   | Reddit |
| 122 | The Help (2011) | Tate Taylor | IMDB 2 |
| 123 | The Holiday (2006) | Nancy Meyers | IMDB |
| 124 | The Hundred-Foot Journey (2014) | Lasse Hallström | IMDB |
| 125 | The Intern (I) (2015) | Nancy Meyers | IMDB |
| 126 | The Last Word (2017) | Mark Pellington | IMDB |
| 127 | The Melancholy of Haruhi Suzumiya |   | Anime Impulse |
| 128 | The Second Best Exotic Marigold Hotel (2015) | John Madden | IMDB |
| 129 | The Secret Life of Walter Mitty (2013) | Ben Stiller | IMDB |
| 130 | The War (1994) | Jon Avnet | IMDB 2 |
| 131 | The Way (I) (2010) | Emilio Estevez | IMDB |
| 132 | The Wrestler |   | Flick Chart |
| 133 | Tokyo Story (1953) |   | Reddit |
| 134 | Tonari no Kaibutsu-kun |   | Anime Impulse |
| 135 | Toradora! |   | Anime Impulse |
| 136 | Tortilla Soup |   | Ranker |
| 137 | Umberto D. |   | Flick Chart |
| 138 | Under the Tuscan Sun (2003) | Audrey Wells | IMDB |
| 139 | Vicky Cristina Barcelona |   | Tatacliq |
| 140 | Waitress |   | Ranker |
| 141 | We Still Don't Know the Name of the Flower We Saw That Day (2011): |   | |
| 142 | When a Woman Ascends the Stairs (1960) |   | Reddit |
| 143 | When Did You Last See Your Father? |   | Ranker |
| 144 | Working Girl (1988) | Mike Nichols | IMDB |
| 145 | Working!! |   | Goboiano |
| 146 | Yellow Earth |   | Reddit |
| 147 | YuruYuri |   | Goboiano |
---
---
9 Best Slice Of Life Film Sources/Lists
---
---
| | |
| --- | --- |
| Source | Article |
| Anime Impulse | Top 10 Slice of Life & Comedy Anime |
| Flick Chart | The Best Slice Of Life Movies of All Time |
| Goboiano | 35 of the Best Slice of Life Anime to Relax With |
| IMDB | My feel good / slice of life movie list |
| IMDB 2 | Top 12 Slice of Life Movies |
| Ranker | Best PG-13 Slice Of Life Story Movies |
| Reddit | Best "slice of life" movies? : movies |
| Tatacliq | 10 Slice of Life Movies to Prepare You for Dear Zindagi |
| The Cinemaholic | 12 Best Slice of Life Anime of All Time |