The Best Opera Movies Of All-Time
"What are the best movies about or featuring the Opera?" We looked at 110 of the top Opera films and ranked them so we could answer that very question!
The top 25 films, all appearing on 2 or more "Best Opera" movie lists, are ranked below by how many times they appear. The remaining 75+ movies, as well as the sources we used, are in alphabetical order on the bottom of the page.
Happy Scrolling!
---
---
Top 25 Best Opera Movies Ever Made
---
---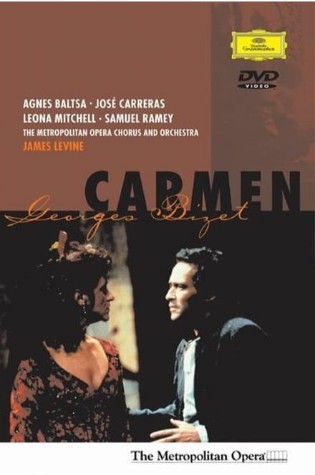 Lists It Appears On:
Like Light Magazine
Wsimag
This all-star cast is framed by Peter Hall's gritty, realistic production and conducted by James Levine, who brings out all the surging emotion and gripping drama in Bizet's score. At the center of the story is Agnes Baltsa, whose smoky mezzo is tailor-made for the gypsy Carmen, an independent woman who glories in obeying only her own rules, but who is haunted by fate. Superstar tenor José Carreras is Don José, the solider from a small town who catches Carmen's eye and is destroyed by his growing obsession with her. Samuel Ramey is the charismatic matador Escamillo, who lures Carmen away from Don José with tragic result. Leona Mitchell is Micaëla, the simple girl from Don José's hometown who cannot save him. March 21, 1987 Matinee Broadcast.
---
---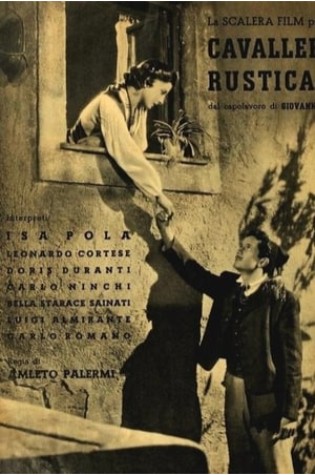 Lists It Appears On:
Wikipedia
Wonders In The Dark
This film was not based on the famous one-act opera of Pietro Mascagni but rather on the original story by the Sicilian writer Giovanni Verga. It's the story of Santuzza, her love Turiddu, and his passion for the married Lola that leads to his death in a duel when Lola's husband Alfio exacts satisfaction.
---
---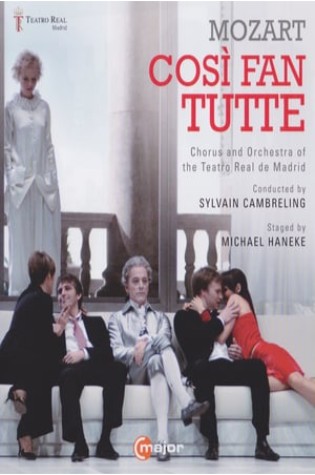 Lists It Appears On:
Who loves whom in Così fan tutte, Mozart's and Da Ponte's cruelly comic reflection on desire, fidelity and betrayal? Or have the confusions to which the main characters subject one another ensured that in spite of the heartfelt love duets and superficially fleetfooted comedy nothing will work any longer and that a sense of emotional erosion has replaced true feelings? Così fan tutte is a timeless work full of questions that affect us all. The Academy Award-winning director Michael Haneke once said that he was merely being precise and did not want to distort reality. In only his second opera production after Don Giovanni in 2006, he presents what ARTE described as a "disillusioned vision of love in an ice-cold, realistic interpretation".
---
---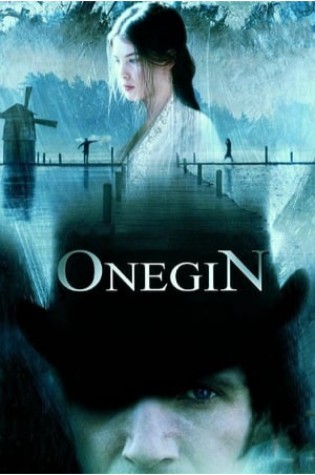 Lists It Appears On:
Ranker
Wonders In The Dark
In the opulent St. Petersburg of the Empire period, Eugene Onegin is a jaded but dashing aristocrat – a man often lacking in empathy, who suffers from restlessness, melancholy and, finally, regret. Through his best friend Lensky, Onegin is introduced to the young Tatiana. A passionate and virtuous girl, she soon falls hopelessly under the spell of the aloof newcomer and professes her love for him
---
---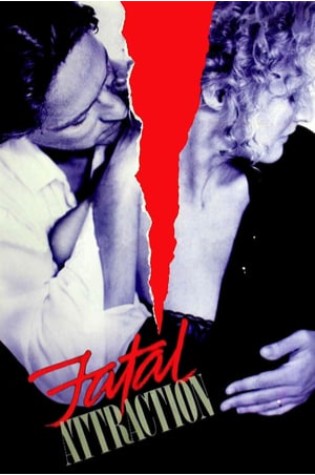 Lists It Appears On:
A married man's one night stand comes back to haunt him when that lover begins to stalk him and his family.
---
---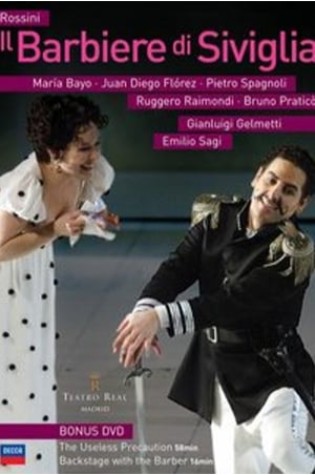 Lists It Appears On:
Wikipedia
Wonders In The Dark
Live performance from Teatro Real de Madrid, January 2005. The Barber of Seville, or The Futile Precaution (Italian: Il barbiere di Siviglia, ossia L'inutile precauzione) is an opera buffa in two acts by Gioachino Rossini with an Italian libretto by Cesare Sterbini. The libretto was based on Pierre Beaumarchais's French comedy Le Barbier de Séville (1775). The première of Rossini's opera (under the title Almaviva, o sia L'inutile precauzione) took place on 20 February 1816 at the Teatro Argentina, Rome. Rossini's Barber has proven to be one of the greatest masterpieces of comedy within music, and has been described as the opera buffa of all "opere buffe". Even after two hundred years, its popularity on the modern opera stage attests to that greatness. [description from Wikipedia].
---
---

Lists It Appears On:
Ranker
Wonders In The Dark
Lyon National Opera Chorus and Orchestra production of Mozart's opera
---
---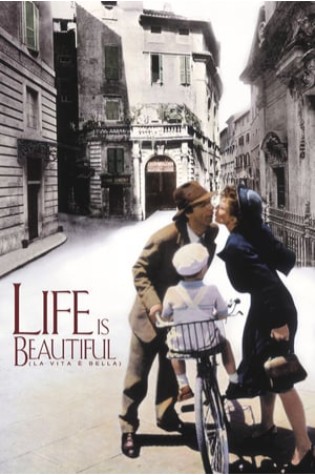 Lists It Appears On:
A touching story of an Italian book seller of Jewish ancestry who lives in his own little fairy tale. His creative and happy life would come to an abrupt halt when his entire family is deported to a concentration camp during World War II. While locked up he tries to convince his son that the whole thing is just a game.
---
---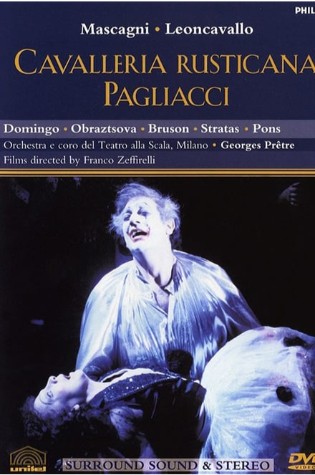 Lists It Appears On:
Ranker
Wonders In The Dark
The story is set in southern Italy and recounts the tragedy of Canio, the lead clown (or pagliaccio in Italian) in a commedia dell'arte troupe, his wife Nedda, and her lover, Silvio. When Nedda spurns the advances of Tonio, another player in the troupe, he tells Canio about Nedda's betrayal. In a jealous rage Canio murders both Nedda and Silvio. Although Leoncavallo's opera was originally set in the late 1860's, Zeffirelli's production is updated to the period between World War I and World War II.
---
---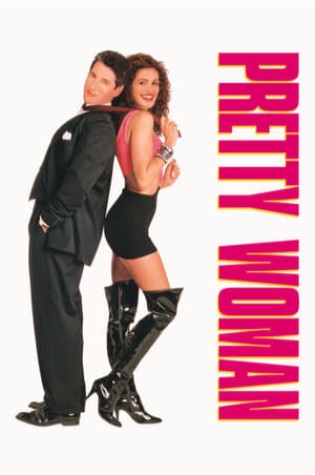 Lists It Appears On:
When a millionaire wheeler-dealer enters a business contract with a Hollywood hooker Vivian Ward, he loses his heart in the bargain.
---
---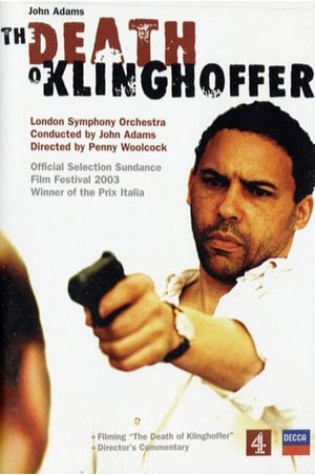 Lists It Appears On:
An adaptation from the controversial John Adams opera about the true life incident that took place in the mid 80s. The liner "Achille Lauro" is on a 12-day cruise in the Mediterranean. While the ship is docked in Alexandria, a maid discovers that four of the passengers are actually members of the Palestine Liberation Organization traveling incognito. Startled by their discovery, the PLO cadre is forced to act. They take the passengers on board hostage and demand the release of 50 Palestinian activists held in Israeli jails. As Egyptian, American, Italian, and Palestinian authorities bicker over the best way to handle the situation (and who would negotiate with the terrorists), the kidnappers find themselves dealing with rebellion among their captives, and an argument between the four PLO members and Leon Klinghoffer, a Jewish-American confined to a wheelchair, eventually escalates into violence.
---
---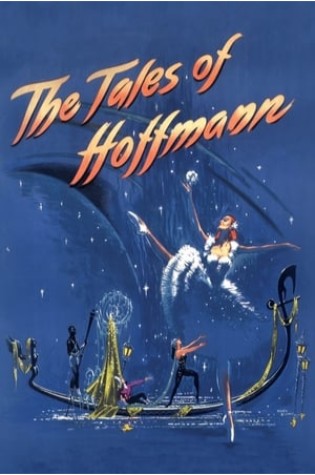 Lists It Appears On:
Wikipedia
Wonders In The Dark
In this film adaptation of the Offenbach opera, a young poet named Hoffman broods over his failed romances. First, his affair with the beautiful Olympia is shattered when he realizes that she is really a mechanical woman designed by a scientist. Next, he believes that a striking prostitute loves him, only to find out she was hired to fake her affections by the dastardly Dapertutto. Lastly, a magic spell claims the life of his final lover.
---
---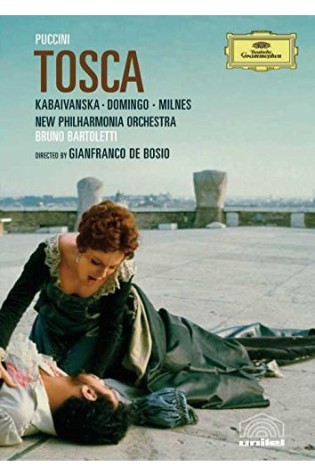 Lists It Appears On:
Ranker
Wonders In The Dark
---
---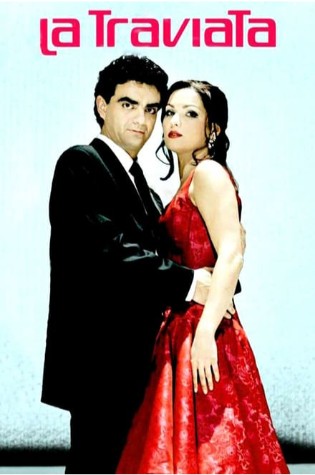 Lists It Appears On:
Like Light Magazine
Wsimag
Violetta, a courtesan much wooed by Parisian society, organizes a grand party that is attended, amongst others, by the young Alfredo Germont. He confesses his feelings to Violetta, who is already suffering from consumption. She vacillates between genuine affection and a realistic assessment of her situation as a "fallen woman", which precludes any lasting relationship with a man. The Willy Decker production of La Traviata, recorded live at the Salzburger Festspiele in August, 2005. Anna Netrebko stars as Violetta Valéry, with Rolando Villazón as Alfredo Germont and Thomas Hampson as Giorgio Germont. Carlo Rizzi conducts the Wiener Philharmoniker.
---
---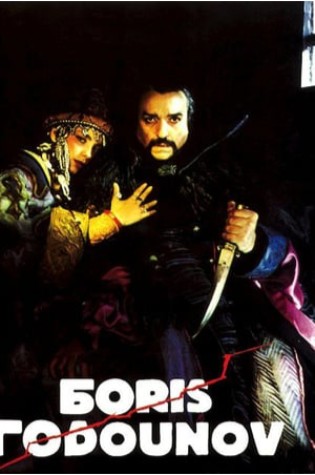 Lists It Appears On:
BFI
Wikipedia
Wonders In The Dark
Zulawski tackles Modest Mussorgsky's famous opera about the bloody battle for ascendancy to the throne of Russia in the 17th-century! With a score conducted by Mstislav Rostropovich, Zulawski adds extra layers of devilish meta-textual embellishment by composing the film's imagery as though we are watching a theater piece of a film crew making a movie about the opera of "Boris Godounov"! As well, the picture is full of delightful anachronisms that mock the then-contemporary Russian government, alongside jabs at other 20th-century dictatorships. So incensed was Rostropovich by Zulawski's juiced final product — one that took liberties with the narrative's sexual thrust, amongst other things — that he (unsucessfully) took Zulawski to court for "the violation of the Russian soul"! "Impressive in its use of whirling camera movements as well as mega close-ups of the contracted faces of its singers, 'Boris Godounov' is one of the most original opera movies ever made"
---
---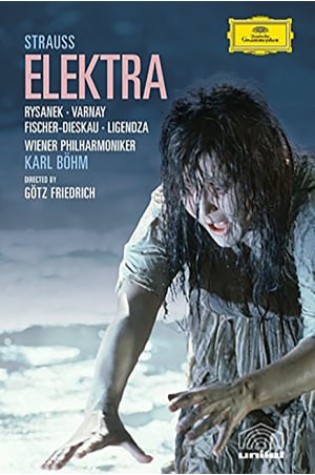 Lists It Appears On:
BFI
Classical Lites
Wonders In The Dark
Strauss's opera adapted to the screen by Gotz Friedrich.
---
---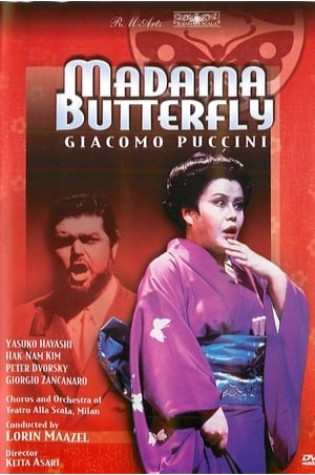 Lists It Appears On:
Ranker
Wikipedia
Wonders In The Dark
Opera at La Scala Milan
---
---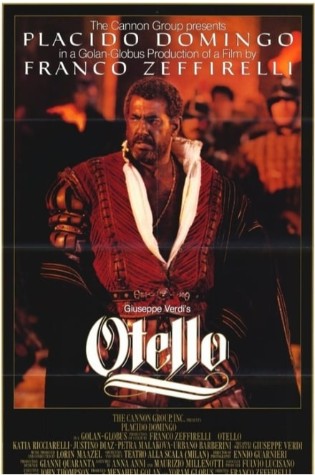 Lists It Appears On:
Ranker
Wikipedia
Wonders In The Dark
Having previously staged Verdi's 1887 opera Otello at the Met and La Scala, filmmaker Franco Zeffirelli committed his production to film in 1986. Starring as the fatally jealous Moor of Venice is Placido Domingo, who had also headlined Zeffirelli's 1976 La Scala staging (production on the film was briefly interrupted while Domingo participated in the rescue operations following the Mexico City earthquake). While Katia Ricciarelli as Desdemona and Justino Diaz as Iago perform their own singing, Zeffirelli's Cassio–played by real-life European prince Urbano Barberini–is dubbed by Ezio de Cesare. The director made several cuts in the original libretto and score in order to accommodate the film's two-hour time limit, but these excisions are done with taste and discretion. Because of the excessive violence in the third act–two murders, a suicide, a superficial throat-slashing–Otello was released with a PG rating.
---
---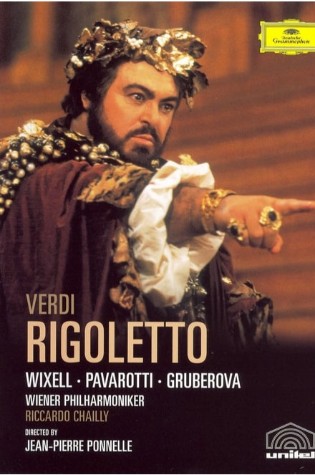 Lists It Appears On:
Ranker
Wikipedia
Wonders In The Dark
Rigoletto is a jester in the court of the Duke of Mantua. He has a hunch-back and he's rather unattractive, but he's good at his job of humiliating the courtiers for the amusement of the Duke. The courtiers, of course, are not amused. The Duke is a ladies man who feels his life would be meaningless if he couldn't chase every skirt he sees. In fact, we learn as the opera begins that he's recently been noticing a young lady every Sunday on her way to church, and he's vowed to have his way with her. What nobody realizes is that the girl is the jester's beloved daughter, Gilda, and that Gilda has seen the Duke every Sunday and is smitten with him. Suddenly Count Monterone appears at court, furious that the Duke has seduced his daughter. Rigoletto ridicules Monterone, the Duke laughs, and Monterone casts an awful curse on both of them. Later, the courtiers discover that Rigoletto is secretly living with Gilda…
---
---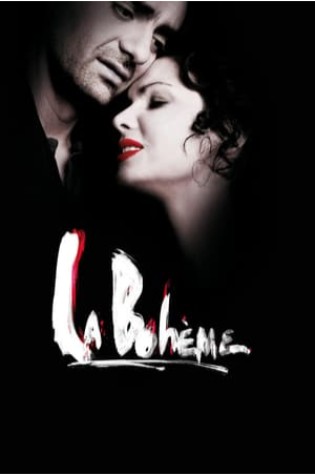 Lists It Appears On:
BFI
Ranker
Wikipedia
Wonders In The Dark
Giacomo Puccini's immortal opera, in a high budget feature-film version directed by Academy Award nominee Robert Dornhelm, stars opera's 'Golden Couple', Rolando Villazon and Anna Netrebko as the protagonists, Rodolfo and Mimi. The chemistry between them is electric, unrivalled in the theatre today. Russian soprano Anna Netrebko is not only beautiful but has a marvelous voice and technique; Mexican tenor Rolando Villazon, has a wonderful voice and an incredible charisma. The director not only wanted to remain steadfastly faithful to Puccini's design but also document two of the leading singers of the modern age rather than embarking on a 'trendy' contemporary re-creation.
---
---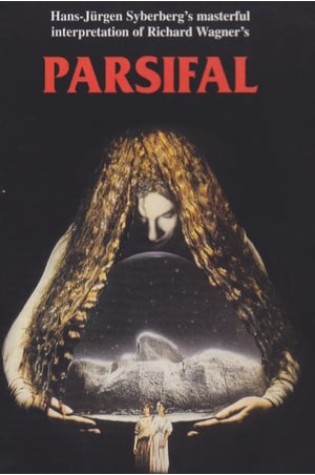 Lists It Appears On:
BFI
Ranker
Wikipedia
Wonders In The Dark
Hans-Jürgen Syberberg's Parsifal film is a psychological interpretation of the opera mixing in references to the history of Germany, Wagner's life, German literature and philosophy. The action is centered around Wagner's death mask. Kundry (played by the German actress Edith Clever and sung by Yvonne Minton) is the main character – one might read the film as the story of her redemption rather than that of Amfortas. Made entirely in a studio (in 1981 and released in 1983), it is characterized by long takes, slowly moving camera that breaths with the music and varies between close-ups and long shots to emphasize the drama.
---
---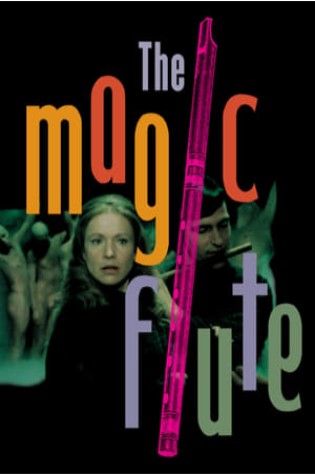 Lists It Appears On:
BFI
Ranker
Wikipedia
Wonders In The Dark
The Queen of the Night enlists a handsome prince named Tamino to rescue her beautiful kidnapped daughter, Princess Pamina, in this screen adaptation of the beloved Mozart opera. Aided by the lovelorn bird hunter Papageno and a magical flute that holds the power to change the hearts of men, young Tamino embarks on a quest for true love, leading to the evil Sarastro's temple where Pamina is held captive.
---
---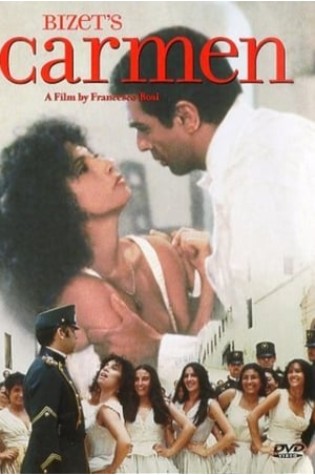 Lists It Appears On:
BFI
Classical Lites
Ranker
Wikipedia
Wonders In The Dark
A film version of the famous Bizet opera, where a soldier (Don Jose) falls in love with a beautiful factory worker (Carmen), but she does not reciprocate his feelings.
---
---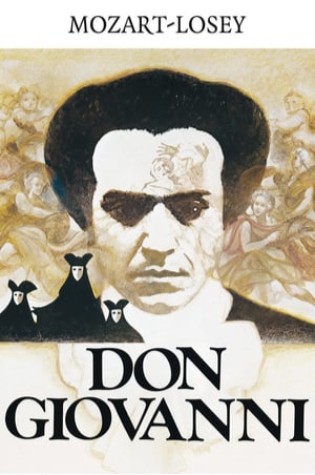 Lists It Appears On:
BFI
Classical Lites
Ranker
Wikipedia
Wonders In The Dark
Screen adapatation of Mozart's greatest opera. Don Giovanni, the infamous womanizer, makes one conquest after another until the ghost of Donna Anna's father, the Commendatore, (whom Giovanni killed) makes his appearance. He offers Giovanni one last chance to repent for his multitudinious improprieties. He will not change his ways So, he is sucked down into hell by evil spirits. High drama, hysterical comedy, magnificent music! (and unfortunately poor direction by film maker Joseph Losey. The final scene looks more like an industrial mishap than a supernatural event.)
---
---

Lists It Appears On:
BFI
Classical Lites
Ranker
Wikipedia
Wonders In The Dark
A story of doomed love in 1840s Paris: Violetta, who is the mistress of a wealthy baron, hosts a lavish party to celebrate her improved health after a bout with tuberculosis. There she meets Alfredo and becomes smitten with him as he, she, and the guests join in the famous "Drinking Song." Based on the 1853 opera of the same name.
---
---
---
The 75+ Additional Best Movies About Or featuring Opera
---
---
| | | | |
| --- | --- | --- | --- |
| # | Movies | Directors | Lists |
| 26 | A Room With A View | Gianni Schicchi | |
| 27 | A Time of Destiny |   | Wikipedia |
| 28 | A Village Romeo and Juliet |   | |
| 29 | Aida |   | Ranker |
| 30 | Amadeus | Miloš Forman | ROH |
| 31 | Apocalypse Now |   | Listverse |
| 32 | Aria |   | Wikipedia |
| 33 | Bánk bán |   | Wikipedia |
| 34 | Bartók Bluebeard's Castle (1981) |   | |
| 35 | Berg's Wozzeck | Joachim Hess | Wsimag |
| 36 | Britten Death in Venice (1981) |   | |
| 37 | Camille |   | Wikipedia |
| 38 | Carmen Jones |   | Wikipedia |
| 39 | Carmen: A Hip Hopera |   | Wikipedia |
| 40 | Citizen Kane | Orson Welles | ROH |
| 41 | Das Rheingold |   | Wikipedia |
| 42 | Death in Venice |   | |
| 43 | Der Ring des Nibelungen |   | Ranker |
| 44 | Die Zauberflöte |   | |
| 45 | Fantasia |   | Listverse |
| 46 | Fidelio |   | Ranker |
| 47 | Fifth Element | Luc Besson | ROH |
| 48 | Gallipoli |   | Listverse |
| 49 | Giuseppe Verdi's Rigoletto Story |   | Wikipedia |
| 50 | Hopscotch | Il barbiere di Siviglia | |
| 51 | Il trovatore |   | Ranker |
| 52 | Katerina Izmailova |   | Wikipedia |
| 53 | L'elisir d'amore |   | Ranker |
| 54 | Lady Macbeth of Mtsensk |   | |
| 55 | Leoncavallo's Pagliacci | Franco Zeffirelli | Wsimag |
| 56 | Louise |   | Wikipedia |
| 57 | Lucia di Lammermoor |   | Ranker |
| 58 | Maria Stuarda |   | |
| 59 | Marie Antoinette | Castor et Pollux | |
| 60 | Mission Impossible: Rogue Nation | Turandot | |
| 61 | Moonstruck | Norman Jewison | ROH |
| 62 | Moses und Aron |   | Wikipedia |
| 63 | Mozart Le Nozze di Figaro (1975) |   | |
| 64 | Mozart The Magic Flute (1975) |   | |
| 65 | Mozart's Don Giovanni | Joseph Losey | Wsimag |
| 66 | Mozart's The Magic Flute |   | Wsimag |
| 67 | Mr Bean's Holiday | Gianni Schicchi | |
| 68 | Nabucco |   | Ranker |
| 69 | Norma |   | Ranker |
| 70 | Philadelphia | Andrea Chenier | |
| 71 | Porgy and Bess |   | Wikipedia |
| 72 | Prénom Carmen |   | Wikipedia |
| 73 | Prince Igor |   | Wikipedia |
| 74 | |   | |
| 75 | Puccini Tosca (1976) |   | |
| 76 | Puccini's La Bohème | Robert Dornhelm | Wsimag |
| 77 | Quantum of Solace | Marc Forster | ROH |
| 78 | R. Strauss Elektra (1981) |   | |
| 79 | R. Strauss Salome |   | |
| 80 | Rent |   | Wikipedia |
| 81 | Richard Strauss' Salome | Götz Friedrich | Wsimag |
| 82 | Rick |   | Wikipedia |
| 83 | Salome |   | |
| 84 | Sunday Bloody Sunday |   | Listverse |
| 85 | The Barber of Seville |   | Ranker |
| 86 | The Bartered Bride |   | |
| 87 | The Bohemian Girl |   | Wikipedia |
| 88 | The Dumb Girl of Portici |   | Wikipedia |
| 89 | The Fifth Element |   | Listverse |
| 90 | The Hunger |   | Listverse |
| 91 | The Life of David Gale |   | Listverse |
| 92 | The Shawshank Redemption | Le nozze di Figaro | |
| 93 | The Toll of the Sea |   | Wikipedia |
| 94 | Topsy-Turvy |   | Wikipedia |
| 95 | Tristan und Isolde |   | Ranker |
| 96 | Turandot |   | Ranker |
| 97 | U-Carmen e-Khayelitsha |   | Wikipedia |
| 98 | Up | Carmen | |
| 99 | Verdi's Rigoletto | Jean Pierre Ponnelle | Wsimag |
| 100 | Wagner's Parsifal | Hans-Jürgen Syberberg | Wsimag |
| 101 | Wall Street |   | Listverse |
| 102 | Werther |   | |
---
---
10 Best Opera Film Sources/Lists
---
---