The Best Italian Neorealism Movies
"What are the best Italian Neorealism movies of all-time?" We looked at 45 of the top Italian Neorealism films, aggregating and ranking them so we could answer that very question!
The top 16 films, all appearing on 2 or more "Best Italian Neorealism" movie lists, are ranked below by how many times they appear. The remaining 25+ movies, as well as the sources we used, are in alphabetical order on the bottom of the page.
Happy Scrolling!
---
---
Top 16 Italian Neorealism Movies
---
---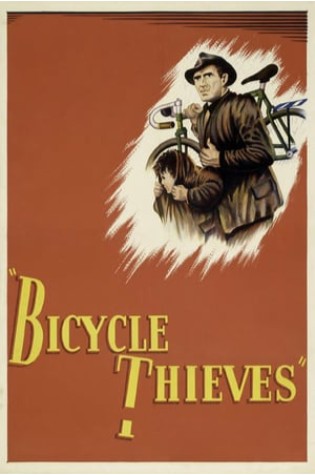 Lists It Appears On:
Antonio, an unemployed man in the depressed post-WWII economy of Italy, at last finds a good job hanging up posters, the only requirement for which is that he must have his own bicycle. When Antonio's bicycle is stolen, he and his son are forced to walk the streets of Rome in search of it, or else face ruin.
---
---
---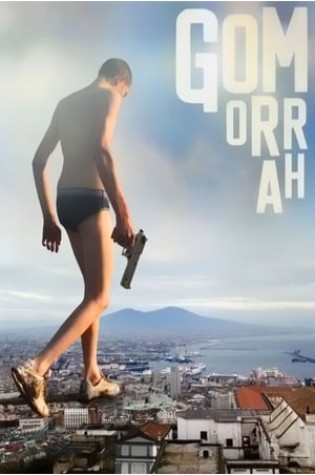 Lists It Appears On:
An inside look at Italy's modern-day crime families, the Camorra in Naples and Caserta. Based on a book by Roberto Saviano. Power, money and blood: these are the "values" that the residents of the Province of Naples and Caserta have to face every day. They hardly ever have a choice and are forced to obey the rules of the Camorra. Only a lucky few can even think of leading a normal life.
---
---
---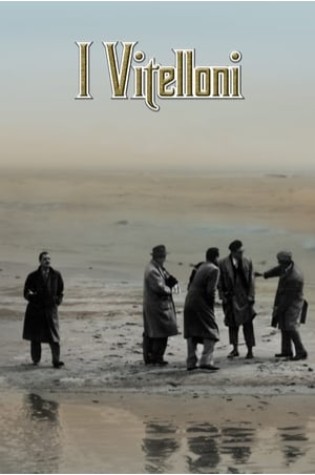 Lists It Appears On:
Five young men dream of success as they drift lazily through life in a small Italian village. Fausto, the group's leader, is a womanizer; Riccardo craves fame; Alberto is a hopeless dreamer; Moraldo fantasizes about life in the city; and Leopoldo is an aspiring playwright. As Fausto chases a string of women, to the horror of his pregnant wife, the other four blunder their way from one uneventful experience to the next.
---
---
---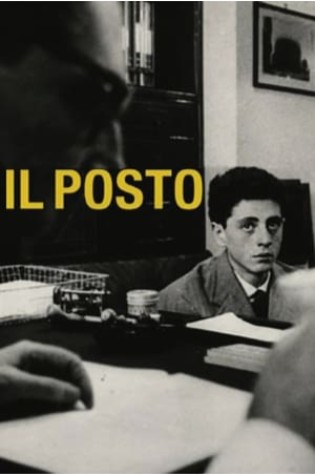 Lists It Appears On:
With his family mired in financial troubles, Domenico moves to Milan, Italy, from his small town to get a job in lieu of furthering his education. A lack of options forces him to take a position as a messenger at a big company, where he hopes to receive a promotion soon. There, Domenico meets Antonietta, a young woman in a similar situation as himself. The two form a tentative relationship, but the soulless nature of their jobs threatens to keep them apart.
---
---
---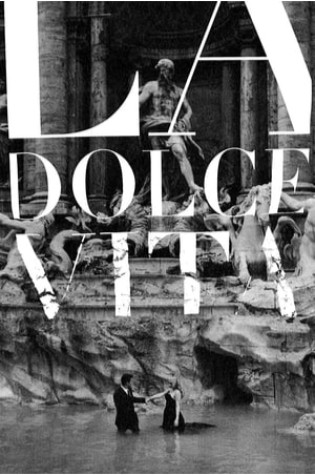 Lists It Appears On:
Episodic journey of an Italian journalist scouring Rome in search of love.
---
---
---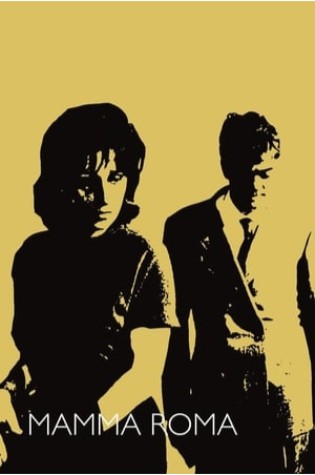 Lists It Appears On:
After years spent working as a prostitute in her Italian village, middle-aged Mamma Roma has saved enough money to buy herself a fruit stand so that she can have a respectable middle-class life and reestablish contact with the 16-year-old son she abandoned when he was an infant. But her former pimp threatens to expose her sordid past, and her troubled son seems destined to fall into a life of crime and violence.
---
---
---

Lists It Appears On:
The true story of the life of Gavino Ledda, the son of a Sardinian shepherd, and how he managed to escape his harsh, almost barbaric existence by slowly educating himself, despite violent opposition from his brutal father.
---
---
---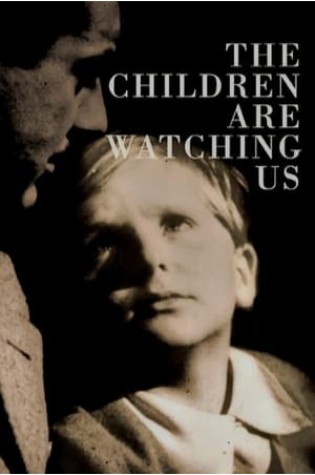 Lists It Appears On:
In his first collaboration with renowned screenwriter and longtime partner Cesare Zavattini, Vittorio De Sica examines the cataclysmic consequences of adult folly on an innocent child. Heralding the pair's subsequent work on some of the masterpieces of Italian neorealism, The Children Are Watching Us is a vivid, deeply humane portrait of a family's disintegration.
---
---
---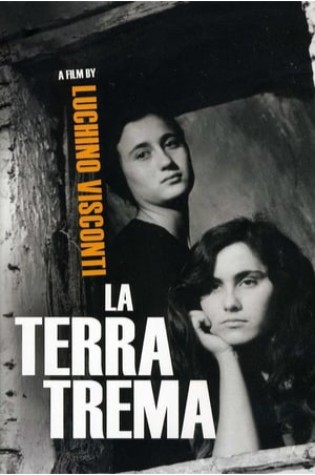 Lists It Appears On:
In rural Sicily, the fishermen live at the mercy of the greedy wholesalers. One family risks everything to buy their own boat and operate independently.
---
---
---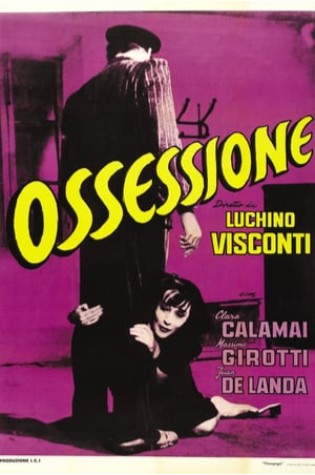 Lists It Appears On:
Gino, a drifter, begins an affair with inn-owner Giovanna as they plan to get rid of her older husband.
---
---
---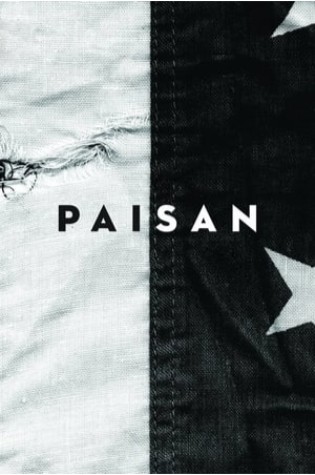 Lists It Appears On:
Corduroy Soul
IMDB 2
Quora
Six vignettes follow the Allied invasion from July 1943 to winter 1944, from Sicily north to Venice.
---
---
---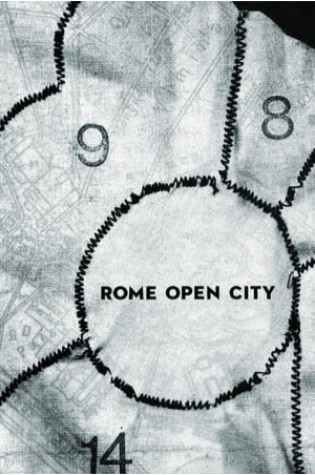 Lists It Appears On:
Corduroy Soul
IMDB 2
Thought Co.
ROME, OPEN CITY is a landmark in film history. Filmed in secrecy during the Nazi occupation of Italy, the film shows a realistic portrayal of the underground resistance in Italy in 1945. The film has strong impacting imagery with its mix of fiction and reality that strengthened Italian Neo-realism and the film industry.
---
---
---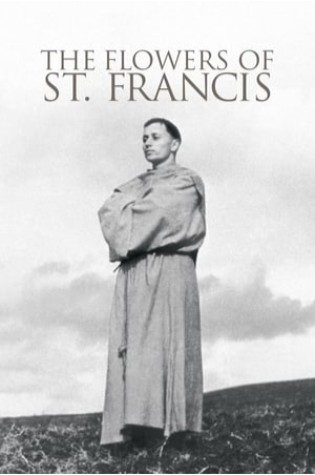 Lists It Appears On:
In a series of simple and joyous vignettes, director Roberto Rossellini and co-writer Federico Fellini lovingly convey the universal teachings of the People's Saint: humility, compassion, faith, and sacrifice. Gorgeously photographed to evoke the medieval paintings of Saint Francis's time, and cast with monks from the Nocera Inferiore Monastery, The Flowers of St. Francis is a timeless and moving portrait of the search for spiritual enlightenment.
---
---
---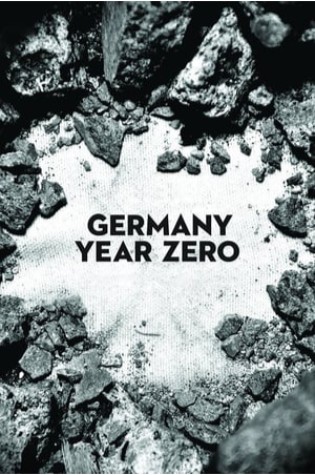 Lists It Appears On:
BFI
Corduroy Soul
IMDB
IMDB 2
Quora
The final film in Rossellini's war film trilogy (the first two being Rome, Open City and Paisà). Germany Year Zero takes place in post-war Germany, unlike the others, which take place in German-occupied Rome and post-war Italy, respectively. The story follows a twelve-year-old boy, Edmund Kohler, who is mainly left to his own devices in order to survive and to help his family do the same.
---
---
---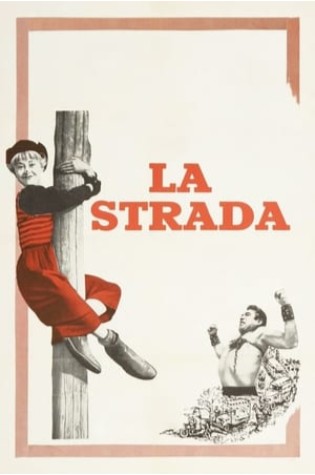 Lists It Appears On:
BFI
IMDB
IMDB 2
Quora
Thought Co.
When Gelsomina, a naïve young woman, is purchased from her impoverished mother by brutish circus strongman Zampanò to be his wife and partner, she loyally endures her husband's coldness and abuse as they travel the Italian countryside performing together. Soon Zampanò must deal with his jealousy and conflicted feelings about Gelsomina when she finds a kindred spirit in Il Matto, the carefree circus fool, and contemplates leaving Zampanò.
---
---
---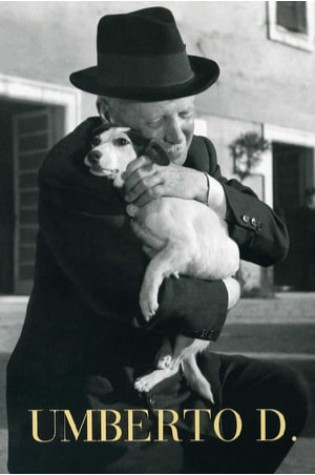 Lists It Appears On:
BFI
Corduroy Soul
IMDB
IMDB 2
Quora
Thought Co.
When elderly pensioner Umberto Domenico Ferrari returns to his boarding house from a protest calling for a hike in old-age pensions, his landlady demands her 15,000-lire rent by the end of the month or he and his small dog will be turned out onto the street. Unable to get the money in time, Umberto fakes illness to get sent to a hospital, giving his beloved dog to the landlady's pregnant and abandoned maid for temporary safekeeping.
---
---
---
---
The 25+ Additional Best Italian Neorealism Movies Ever Made
---
---
| | | | |
| --- | --- | --- | --- |
| # | Movies | Directors | Lists |
| 17 | 1900′ | | |
| 18 | 8½ (1963) | Federico Fellini | IMDB 2 |
| 19 | Amarcord (1973) | Federico Fellini | IMDB 2 |
| 20 | Beautiful (1951) | Luchino Visconti | IMDB 2 |
| 21 | Bitter Rice | Giuseppe De Santis | Quora |
| 22 | Blow-Up (1966) | Michelangelo Antonioni | IMDB 2 |
| 23 | Cinema Paradiso' | | |
| 24 | Death in Venice (1971) | Luchino Visconti | IMDB 2 |
| 25 | Europe '51 (1952) | Roberto Rossellini | IMDB 2 |
| 26 | I fidanzati | Ermanno Olmi | Quora |
| 27 | Il grido | Michelangelo Antonioni | Quora |
| 28 | Il tetto (1956) | | BFI |
| 29 | Journey to Italy (1954) | Roberto Rossellini | IMDB 2 |
| 30 | L'Avventura' | | |
| 31 | L'onorevole Angelina | Luigi Zampa | Quora |
| 32 | Ladri di Biciclette (Bicycle Thieves), | | |
| 33 | Miracle in Milan (1951) | Vittorio De Sica | IMDB 2 |
| 34 | Red Desert (1964) | Michelangelo Antonioni | IMDB 2 |
| 35 | Rocco and His Brothers | Luchino Visconti | Quora |
| 36 | Roma (1972) | Federico Fellini | IMDB 2 |
| 37 | Roma ore 11 | Guiseppe De Santis | Quora |
| 38 | Shoeshine | Vittorio De Sica | Quora |
| 39 | Stromboli (1950) | Roberto Rossellini | IMDB 2 |
| 40 | The Battle of Algiers' | | |
| 41 | The Best of Youth' | | |
| 42 | The Leopard' | | |
| 43 | The Nights of Cabiria (1957) | Federico Fellini | IMDB 2 |
| 44 | The Roof (1956) | Vittorio De Sica | IMDB |
| 45 | Yesterday, Today and Tomorrow (1963) | Vittorio De Sica | IMDB 2 |
---
---
6 Best Italian Neorealism Film Sources/Lists
---
---
| | |
| --- | --- |
| Source | Article |
| BFI | 10 great Italian neorealist films |
| Corduroy Soul | Must-Watch Italian Neorealist Films |
| IMDB | 10 great Italian neorealist films |
| IMDB 2 | Top 26 Best Italian Neorealism Films |
| Quora | What are the best films of Italian Neo realism? |
| Thought Co. | Top 10 List of Italian Movies |