The Best Indian Parallel Cinema Movies Of All-Time
"What are the best Indian Parallel Cinema Movies?" We looked at 171 of the top Indian Parallel Cinema films, aggregating and ranking them so we could answer that very question!
The top 37 films, all appearing on 2 or more "Best Indian Parallel Cinema" movie lists, are ranked below by how many times they appear. The remaining 125+ movies, as well as the sources we used, are in alphabetical order on the bottom of the page.
Happy Scrolling!
---
---
Top 37 Best Indian Parallel Cinema Movies Ever Made
---
---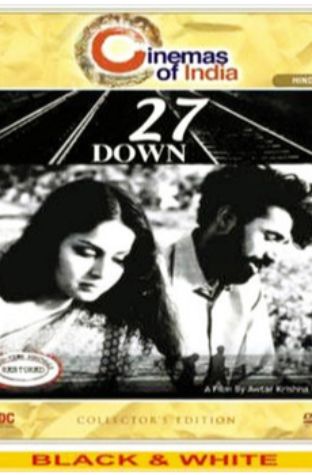 Lists It Appears On:
Sanjay wanted to study art, but his domineering father, an engine-driver in retirement after a crippling injury, insisted that a railway job, with its security, was the best thing for him. So Sanjay ended up as a train conductor, unhappy with the career forced upon him, and the mechanical, meaningless life that he lives. In the course of his duty on the train, he runs into a working girl, Shalini and feels attracted to her. His father hears about his interest in Shalini, strongly disapproves of it and intervenes in Sanjay's life once again. Unable to stand up to his father, Sanjay soon finds himself married to a village girl. Life becomes even more unbearable for Sanjay. He takes to wandering and seeks comfort in drink and brothels. One final chance comes his way to break loose from his shackles and plan a new life with Shalini. ×
---
---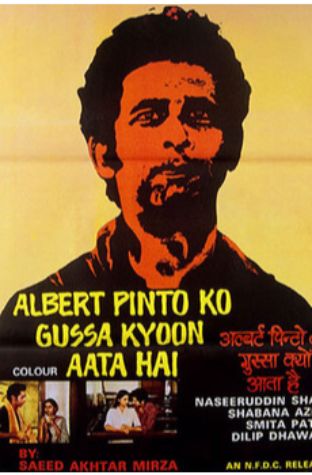 Lists It Appears On:
'Albert Pinto Ko Gussa Kyun Ata Hai' revolves around the Pintos and the people connected to them. There's Albert who's pretty much angry at everybody. His brother Dominic who thinks it's better to be jobless than to work an underpaid job, his patient sister Joan who works at a sari shop, his independent girlfriend Stella who feels under-appreciated by her boyfriend, his father and his colleagues, client and Stella's family. The film is very much a social commentary about Middle-class life in Bombay during the late '70s and the conflicts arising in the labour force because workers were getting severely underpaid. ×
---
---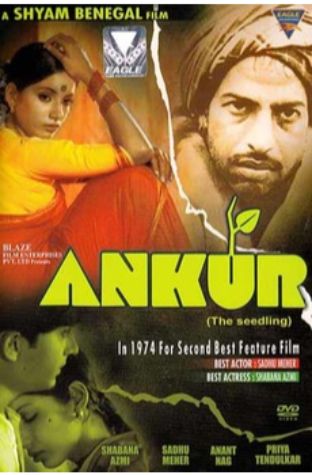 Lists It Appears On:
The privileged son of a wealthy landlord is forced to oversee his father's property in a rural village instead of continue with university studies. He falls in love with his housekeeper, who is of a lower caste.
---
---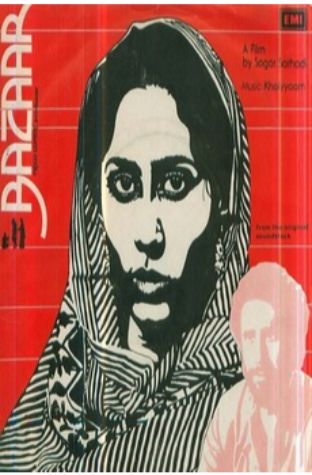 Lists It Appears On:
Bazaar is a 1982 Indian film directed by Sagar Sarhadi and starring Naseeruddin Shah, Farooq Shaikh, Smita Patil and Supriya Pathak.The film highlights the tragedy of young girls being sold by needy parents to affluent Indians in the Gulf.
---
---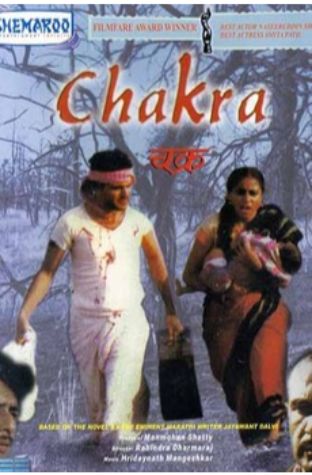 Lists It Appears On:
Amma (Smita Patil) is a woman who has been raped and then forced to flee her home with her husband and child after her husband kills the rapist. Her life plunges even lower in the overwhelming and crowded city when her husband, in turn, is killed by smugglers. Left alone to fend for herself and her little boy, she desperately tries to instill moral values in her son in spite of the immorality of life all around them. She is indirectly aided in this effort by a dubious hero-type, but there does not seem to be much hope for her future and that of her son. ×
---
---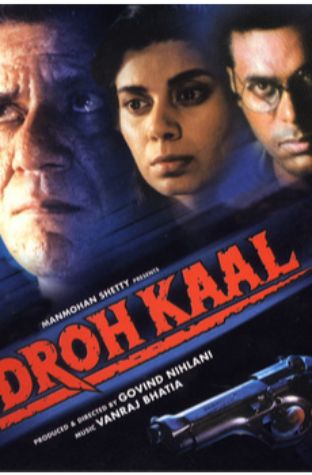 Lists It Appears On:
Drohkaal (Times of Betrayal) deals with India's fight against terrorism. The film examines the mental and psychological trauma that honest police officers go through in their fight against a group of ruthless terrorists.
---
---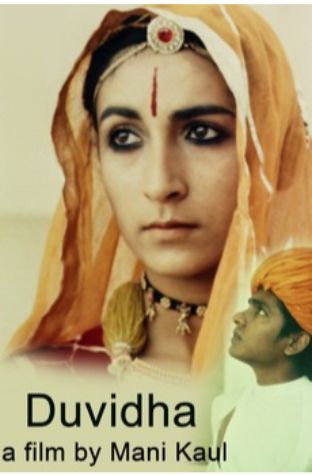 Lists It Appears On:
A newlywed woman whose husband leaves for work in a faraway city encounters a ghost, who falls in love with her, takes on the form of her husband and begins living with her.
---
---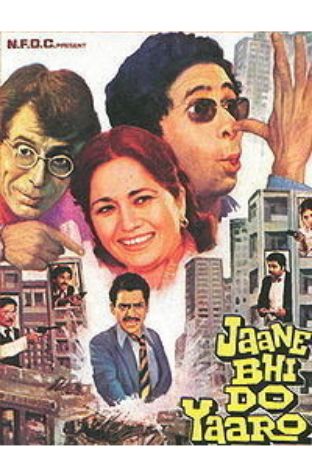 Lists It Appears On:
Two zanies open a photography studio. They score a partnership with a gossip magazine that suddenly thrusts them into a world of corruption, murder, and hijinks.
---
---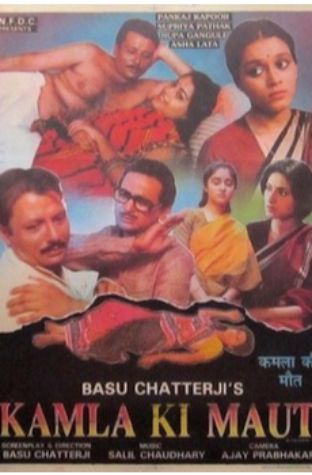 Lists It Appears On:
The film is set in a lower middle class chawl, an apartment building in Mumbai, a 20-year-old and unmarried Kamla, unable to handle the news of her pregnancy commits suicide. This makes her neighbourhood examine their own secrets and the choices they have made in their own lives.
---
---

Lists It Appears On:
Katha (English: Story) (Hindi: कथा ) is a modern retelling of the classic folktale about the hare and the tortoise. Rajaram P. Joshi (Naseeruddin Shah) is a middle-class Clerk living in a chawl in Bombay. He is secretly in love with his neighbor, Sandhya Karnik (Deepti Naval) but is unable to disclose his love for her. Rajaram's fast-tallking friend, Bashudev (Farooq Shaikh) comes for a visit and makes himself at home. Bashudev starts wooing Sandhya and soon her parents decide to marry Sandhya and Bashudev, much to misery of Rajaram. But on the day of the engagement, Bashudev disappears, leaving behind a devastated, and pregnant Sandhya. Will Rajaram will accept Sandhya? ×
---
---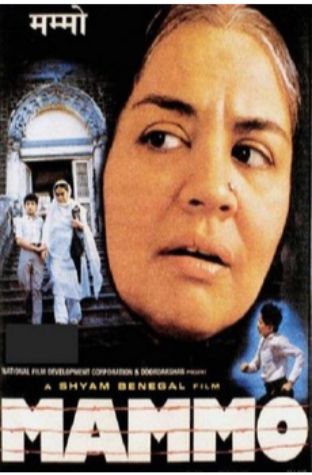 Lists It Appears On:
Mammo is an account of a certain period in the life of Riyaz, a teenager who lives with his grandmother Fayyazi as they get a visit from his grandma's sister Mehmooda Begum Anwar Ali, commonly known as 'Mammo'.
---
---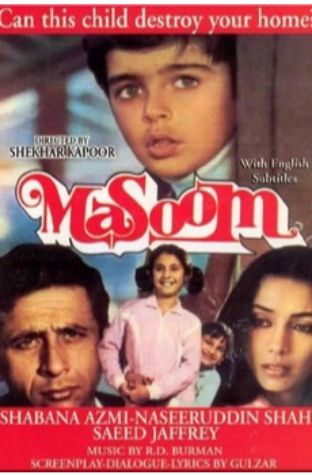 Lists It Appears On:
D.K. Malhotra lives a comfortable lifestyle with his wife, Indu, and two school-going daughters, Pinky and Minni. He works in the office of an Architect. One day while the family is relaxing, D.K. gets a phone call that results in him bringing home a young school-going boy by the name of Rahul. Indu is shocked to learn that Rahul is D.K.'s son from another woman, Bhavana, who is no more. D.K. does his best to make Rahul comfortable, but fails. Rahul also feels that Indu does not really like him, though Pinky and Minni have taken to him in a big way. Finally, D.K. decides to admit Rahul in a boarding school in far off Nainital. Rahul reluctantly goes along with this new-found uncle/friend. It is when Rahul is asked to put his papers together for school that Rahul finds out that D.K. is his biological father. Watch what happens when Rahul disappears from D.K.'s house, and the impact this has on D.K., Indu, and her two daughters. ×
---
---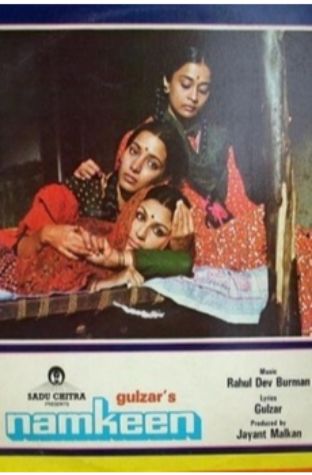 Lists It Appears On:
Nimki (Sharmila Tagore) is the mortar that holds her fragile family together. She looks after her younger sisters, the mute, sweet Meethu (Shabana Azmi) and spirited Chinki (Kiran Vairale). Together the three sisters care for their aging Amma (Waheeda Rehman), a troubled, frail woman bordering on senile dementia. Geru (Sanjeev Kumar), an itinerant construction hauler in the family's village for a brief contract, rents a room from the family, and before long bonds of friendship and even love develop between Geru and the sisters. ×
---
---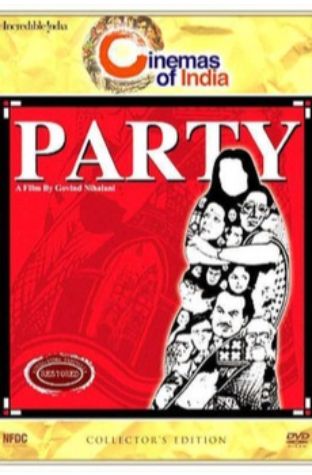 Lists It Appears On:
The Government of India has chosen to present a literary award to Divakar Barve in recognition of his contribution to Indian Arts and Cinema. Divakar accepts this award, and the community decides to recognize this award-recipient at a special party just for him. Several big-wigs in Bombay city are invited, and they include Mohini, the alcoholic and aging wife of Divakar; Ravi an actor; Bharat an aspiring actor and poet; An aging Ruth who is always accompanied by a much younger boyfriend; Poet and producer, Agashe; Ila Arun the singer; and Achyut Potdar a Bollywood actor. Everyone awaits the arrival of Amrit, an activist. What the invitees do not know that the party is going to be gate-crashed by the host's, Mrs. Damyanti Rane's son and his teen-aged friend; a couple, Naren and Malvika; Then something unexpected happens: Amrit does arrive – but not in the way everybody expected him to arrive. ×
---
---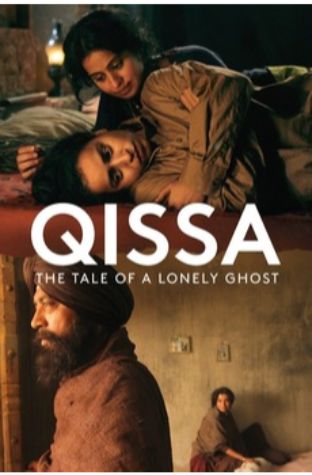 Lists It Appears On:
Set in post-colonial India, Qissa tells the story of Umber Singh, a Sikh who is forced to flee his village due to ethnic cleansing at the time of partition in 1947. Umber decides to fight fate and builds a new home for his family. When Umber marries his youngest child Kanwar to Neeli, a girl of lower caste, the family is faced with the truth of their identities; as individual ambitions and destinies collide in a struggle with eternity.
---
---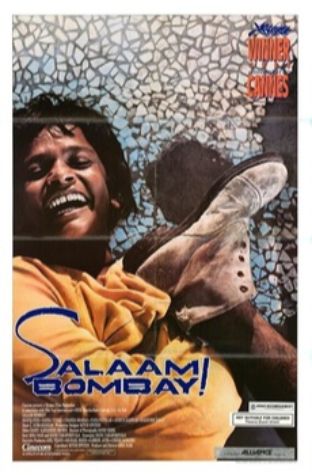 Lists It Appears On:
Before Slumdog Millionaire came Salaam Bombay!, Mira Nair's Oscar-nominated drama tells the moving story of life on the streets of Bombay as seen through the eyes of Chaipu, a twelve-year-old boy living rough in the city.
---
---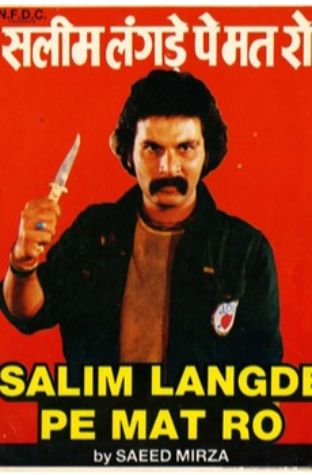 Lists It Appears On:
Salim has been born lame, and lives with his mom, dad, and a sister who is old enough to be married. He and his dad search around for a suitable groom for her, and he meets Aslam. Salim rejects Aslam, as Aslam is not making enough wages that are commensuerate with his qualifications. Salim meets with some gangsters, who promise him that they will make him rich soon, and all he has to do is incite religious riots, pitting Hindus against the Muslims, and he will be well rewarded. Salim has always wanted to be rich, but will he take this opportunity to be wealthy ×
---
---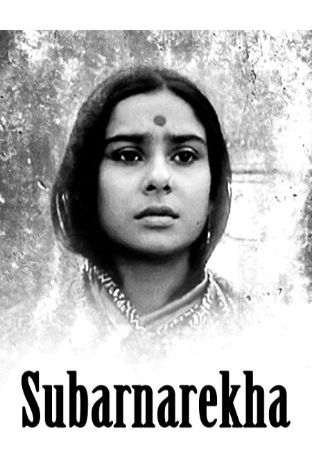 Lists It Appears On:
A man Abhi Bhattacharya opposes the love between his sister and the orphan Satindra Bhattacharya they adopted years earlier.
---
---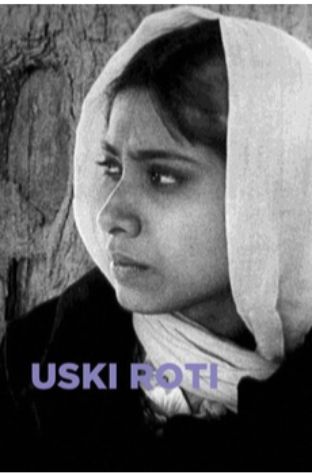 Lists It Appears On:
The film depicts the life of a truck driver Sucha Singh and his wife Balo. Balo has to get Sucha Singh's food ready every day, walk a long distance through the fields and wait for him on the highway as he drives past the village. He leads an independent life, playing cards with his friends and spending time with his mistress, and comes home only once a week. However, he expects his wife to play the traditional role of a devoted wife. One day Balo gets late, trying to save her sister from the advances of a lecherous villager. Sucha Singh is angry, and drives away without his food. She decides to wait for him until nightfall. ×
---
---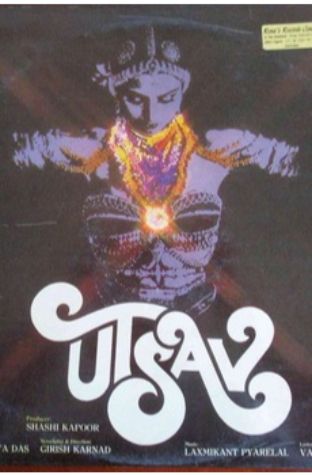 Lists It Appears On:
Based on the circa 2nd century BCE to 2nd Century CE, Sanskrit play "Daridra-Charudatta" by the famous Indian playwright Bhasa, "Utsav" faithfully follows Bhasa's story-line. Vasantasena, a courtesan who dances at the King Palaka's court hides in Charudatta's house while running away from the amorous attentions of the king's brother-in-law. She falls in love with Charudatta, though he is married and penniless.
---
---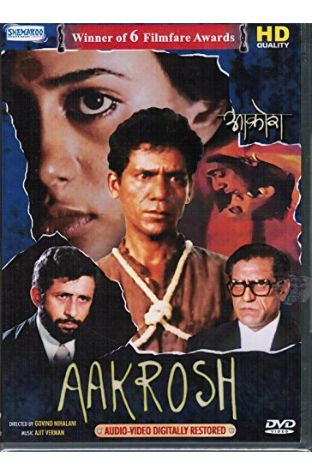 Lists It Appears On:
Elite Column
IMDB
Scoop Whoop
---
---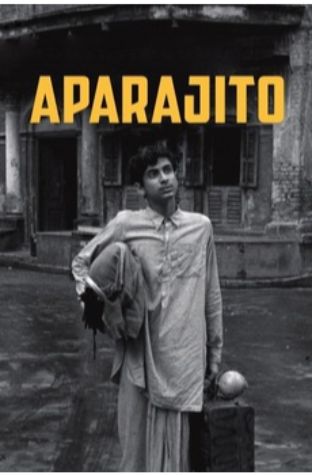 Lists It Appears On:
The Unvanquished is the second part of the Bangladesh Apu film series about a boy named Apu who gets a scholarship to study at a College in Calcutta. His mother is alone and torn between wanting him to be successful and not wanting him to leave her alone.
---
---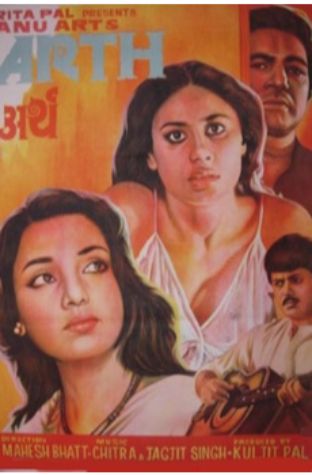 Lists It Appears On:
Elite Column
IMDB
Scoop Whoop
The semi-autobiographical film was written by Mahesh Bhatt about his extramarital relationship with actress Parveen Babi.
---
---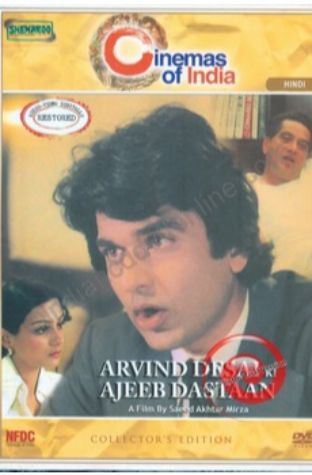 Lists It Appears On:
Arvind Desai is the only son of a rich businessman who deals in luxury handicrafts and products. His feelings for his father are mixed—while he hates his dominating nature, he admires his power and lack of scruples. He has long discussions on art and politics with a Marxist friend Rajan, is seeing his father's secretary Alice, and sometimes he visits a prostitute, Fatima. Much against his wishes, his marriage is arranged to a girl from a high-class family that has just returned from Paris; much to the dismay of Alice's mother, who realizes that Alice was just time-pass for Arvind and nothing more. ×
---
---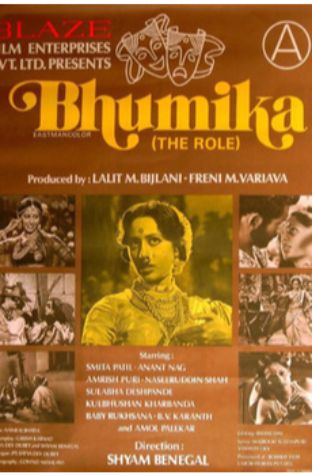 Lists It Appears On:
Elite Column
IMDB
Scoop Whoop
A girl learns music from her courtesan grandmother and breaks into the burgeoning show business industry of 1930s Bombay, which eventually leads to decades of superstardom as well as romantic entanglements.
---
---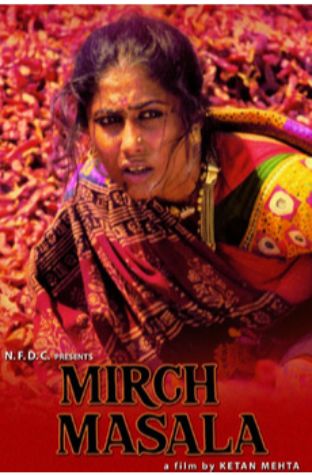 Lists It Appears On:
IMDB
Scoop Whoop
Tadtoo New
he film opens with an arrogant subedar (Naseeruddin Shah) (local tax collector in colonial India) and his soldiers rampaging through a village. The subedar has an eye for women and soon spots Sonbai (Smita Patil) on the riverbank. Sonbai is an intelligent, beautiful and strong woman. Her confidence intrigues the subedar.
---
---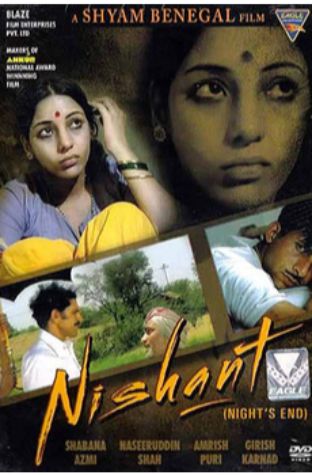 Lists It Appears On:
A man whose wife is abducted seeks to have the culprits prosecuted for their crime, but no one will help him. Meanwhile, the wife—abused and berated by her abductors—cannot bring herself to face her husband.
---
---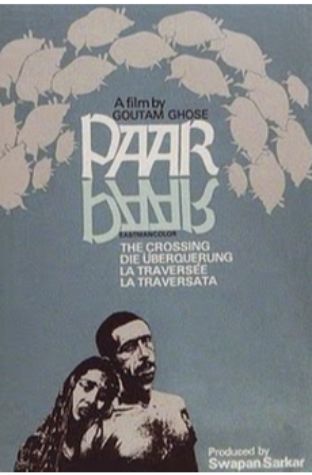 Lists It Appears On:
When an Untouchable wins the elections for mayor in his small village in northeastern India, deadly rioting forces an impoverished couple to escape to Calcutta where they can hopefully find work. Instead, they end up sleeping on the streets until they have a chance at earning a little income – a man has asked them to take his herd of pigs across a fast-moving river. The current is dangerous, and worse, the wife is pregnant and this would not be an easy task even if she were not. Undaunted and desperate, the couple accept the job and enter the river to face their destiny. Both the acting and the cinematography and music are excellent in this slow-paced, but engaging drama from director Goutam Ghose. ×
---
---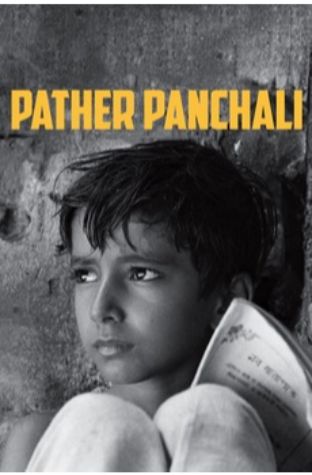 Lists It Appears On:
Impoverished priest Harihar Ray, dreaming of a better life for himself and his family, leaves his rural Bengal village in search of work. Alone, his wife, Sarbojaya, looks after her rebellious daughter, Durga, and her young son, Apu, as well as Harihar's elderly aunt Indir. The children enjoy the small pleasures of their difficult life, while their parents suffer the daily indignities heaped upon them.
---
---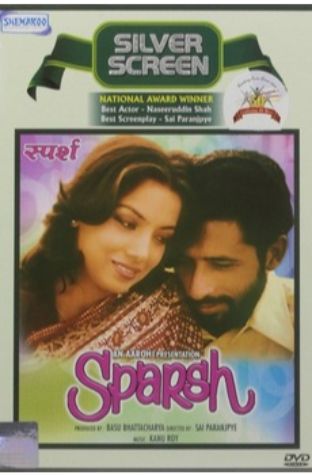 Lists It Appears On:
Elite Column
IMDB
Scoop Whoop
Anirudh Parmar is blind, but he does not let this impairment bind him down. He runs a school for the blind as a Principal. He meets with the recently widowed Kavita. Kavita is attracted to him, and he slowly also gets attracted to her. When marriage is proposed, both agree to marry each other. Then Anirudh starts having doubts whether this marriage is going to succeed, as he feels he is being patronized, and pittied.
---
---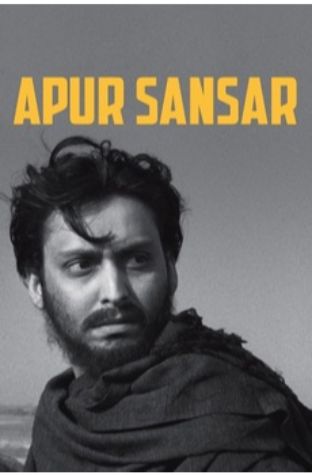 Lists It Appears On:
Apu is a jobless ex-student dreaming vaguely of a future as a writer. An old college friend talks him into a visit up-country to a village wedding….
---
---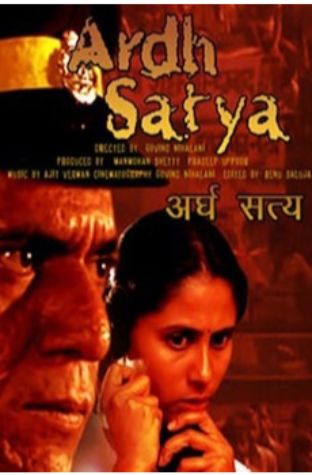 Lists It Appears On:
Elite Column
IMDB
Scoop Whoop
Tadtoo New
A newly appointed police rookie deals with corruption, romance, and brutality.
---
---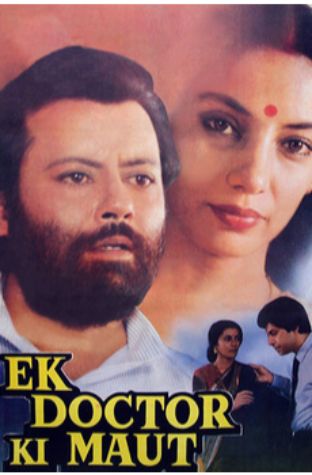 Lists It Appears On:
Elite Column
IMDB
Scoop Whoop
Tadtoo New
After years of painstaking research at the cost of his domestic pleasure, Dr. Dipankar Roy discovers a vaccine for leprosy. The news is flashed over television and overnight, an insignificant junior doctor receives international recognition. Professional jealousy and abuse of power threaten Dr. Roy, even as the Secretary of Health reprimands him for breaking the news to the press. He is asked to report to the Director of Health. Professional colleagues Dr. Arijit Sen and Dr. Ramananda invite him to a lecture but it is merely a pretence to humiliate him. Dr. Roy suffers a mild heart attack but he refuses to go to the hospital. His wife and few others like Dr. Kundu stand by Dr. Roy, but the harassment continues; a letter from an American foundation is suppressed and Dr. Roy transferred to a remote village. The last straw is two American doctors receiving credit for discovering the same vaccine. Dr. Roy is shattered. Written by Rajesh Das. ×
---
---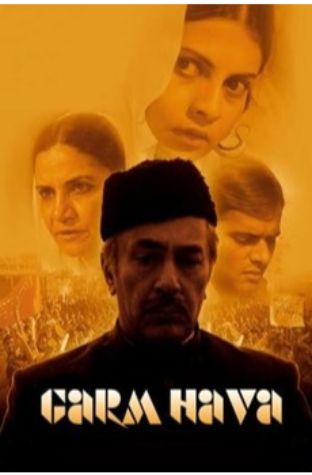 Lists It Appears On:
iDiva
IMDB
ITP World
Scoop Whoop
In post-Partition India, a Muslim businessman and his family struggle for their rights in a country which was once their own.
---
---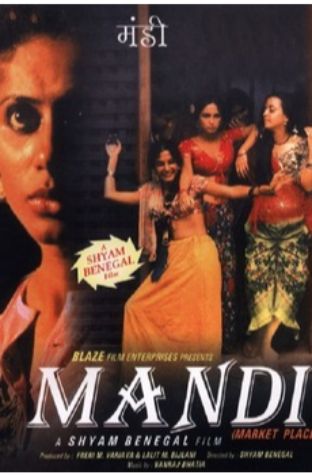 Lists It Appears On:
Elite Column
iDiva
IMDB
Scoop Whoop
The denizens of a brothel deal with internal drama, as well as pressure from greedy land developers and an anti-sex work politician to leave town.
---
---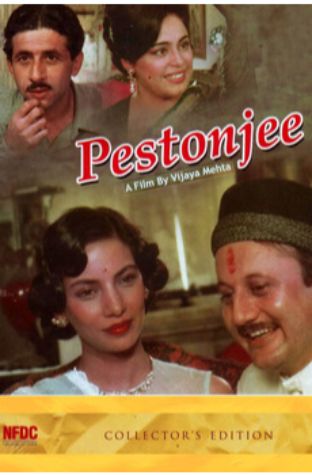 Lists It Appears On:
iDiva
MUBI
Scoop Whoop
Tadtoo New
Phirojshah (Naseeruddin Shah) and Pestonjee (Anupam Kher) are two close friends. They attempt to do everything together, and they hope that they will marry the same day as well. Unfortunately, both go to see the same young lady, Jeroo (Shabana Azmi), and Pestonjee ends up getting married to Jeroo. Phirojshah has been stricken by Jeroo's beauty and decides not to marry, and takes a transfer away from the couple. During the years, he keeps in touch with the couple by mail. While on a visit to the couple, he finds out that Pestonjee has a mistress, and Jeroo does not know of this. How will this effect Phirojshah's friendship with Pestonjee? Does Phirojshah stand a chance with Jeroo? ×
---
---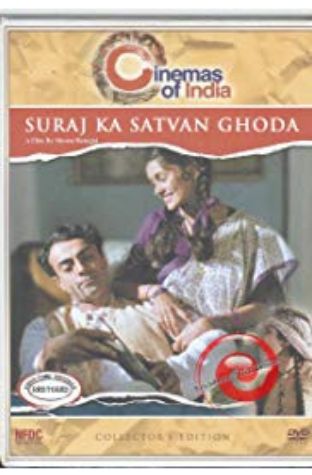 Lists It Appears On:
iDiva
IMDB
MUBI
Scoop Whoop
On a lazy afternoon, a man shares his memories of a storyteller friend who once narrated a convoluted love story with intertwined plots. As these plots unravel, reality mixes with fiction.
---
---
---
The 125+ Additional Best Indian Parallel Cinema Films
---
---
| | | | |
| --- | --- | --- | --- |
| # | Movies | Directors | Lists |
| 38 | 15 Park Avenue |   | IPFS |
| 39 | 3 Deewarein |   | IPFS |
| 40 | 36, Chowringhee lane |   | Scoop Whoop |
| 41 | A Day's Bread |   | The Seventh Art |
| 42 | A Monkey's Raincoat |   | The Seventh Art |
| 43 | A Touch of Spice |   | MUBI |
| 44 | Aavishkar (1974) | Basu Bhattacharya | IMDB |
| 45 | Abhijan |   | IPFS |
| 46 | Adoor Gopalakrishnan |   | IPFS |
| 47 | Ajantrik |   | IPFS |
| 48 | Ankhon Dekhi |   | iDiva |
| 49 | Arising From The Surface |   | The Seventh Art |
| 50 | Ashadh Ka Ek Din |   | IPFS |
| 51 | Baburao Painter |   | IPFS |
| 52 | Bas Ek Pal |   | IPFS |
| 53 | Being Cyrus |   | IPFS |
| 54 | Bhabendra Nath Saikia |   | IPFS |
| 55 | Bicycle Thieves |   | IPFS |
| 56 | Bimal Roy |   | IPFS |
| 57 | Black Friday |   | IPFS |
| 58 | Bollywood |   | IPFS |
| 59 | Buddhadeb Dasgupta |   | IPFS |
| 60 | Charulata |   | IPFS |
| 61 | Chashme Buddoor |   | iDiva |
| 62 | Chetan Anand |   | IPFS |
| 63 | Cinema of Karnataka |   | IPFS |
| 64 | Cinemaya |   | IPFS |
| 65 | Cry of the Wounded |   | MUBI |
| 66 | Dastak (1970) | Rajinder Singh Bedi | IMDB |
| 67 | Days and Nights in the Forest |   | IPFS |
| 68 | Death of a Doctor |   | MUBI |
| 69 | Deliverance |   | MUBI |
| 70 | Dhobi Ghat |   | IPFS |
| 71 | Dhrupad |   | The Seventh Art |
| 72 | Diksha (1991) |   | Elite Column |
| 73 | Disha (1990) | Sai Paranjape | IMDB |
| 74 | Do Bigha Zamin |   | IPFS |
| 75 | Dor |   | IPFS |
| 76 | Drishti (1990) | Govind Nihalani | IMDB |
| 77 | Earth |   | ITP World |
| 78 | Ek Din Achanak (1989) | Mrinal Sen | IMDB |
| 79 | Ek Ruka Hua Faisla (1986 TV Movie) | Basu Chatterjee | IMDB |
| 80 | Ek ruka hua faisla (1986) |   | Elite Column |
| 81 | Elements trilogy |   | IPFS |
| 82 | Elippathayam |   | IPFS |
| 83 | Film and Television Institute of India |   | IPFS |
| 84 | Forty Shades of Blue |   | IPFS |
| 85 | Gandhi |   | Tadtoo New |
| 86 | Gangoobai |   | Tadtoo New |
| 87 | Girish Kasaravalli |   | IPFS |
| 88 | Half Truth |   | MUBI |
| 89 | Hazaar chourasi ki maa (1998) |   | Elite Column |
| 90 | Hazaaron Khwaishein Aisi |   | IPFS |
| 91 | Hindi cinema |   | IPFS |
| 92 | Ijaazat |   | Scoop Whoop |
| 93 | In Custody (1994) | Ismail Merchant | IMDB |
| 94 | In Two Minds |   | The Seventh Art |
| 95 | Indian English |   | IPFS |
| 96 | Italian cinema |   | IPFS |
| 97 | Jane bhi do yaro (1983) |   | Elite Column |
| 98 | Jinnah |   | ITP World |
| 99 | Junoon |   | MUBI |
| 100 | K. Balachander |   | IPFS |
| 101 | Kaagaz Ke Phool |   | IPFS |
| 102 | Kalyug (1981) | Shyam Benegal | IMDB |
| 103 | Kanchenjungha |   | IPFS |
| 104 | Kissaa Kursee Kaa (1978) | Amrit Nahata | IMDB |
| 105 | Lakshya |   | ITP World |
| 106 | Little Zizou |   | IPFS |
| 107 | Main Zinda Hoon |   | Scoop Whoop |
| 108 | Maine Gandhi Ko Nahin Mara |   | IPFS |
| 109 | Mani Ratnam |   | IPFS |
| 110 | Manthan |   | Scoop Whoop |
| 111 | Masaan |   | iDiva |
| 112 | Massey Sahib |   | Tadtoo New |
| 113 | Mathilukal |   | IPFS |
| 114 | Matrubhoomi |   | IPFS |
| 115 | Mausam (1975) | Gulzar | IMDB |
| 116 | Maya Darpan |   | IPFS |
| 117 | Meghe Dhaka Tara |   | IPFS |
| 118 | Miss Lovely |   | iDiva |
| 119 | Mithya (2008) | Rajat Kapoor | IMDB |
| 120 | Mitr, My Friend |   | IPFS |
| 121 | Mohan Joshi Haazir Ho! |   | Scoop Whoop |
| 122 | Mr. and Mrs. Iyer |   | IPFS |
| 123 | Mrinal Sen |   | IPFS |
| 124 | Mumbai noir |   | IPFS |
| 125 | musical films |   | IPFS |
| 126 | My Brother… Nikhil |   | IPFS |
| 127 | My Family |   | IPFS |
| 128 | Nagarik |   | IPFS |
| 129 | National Film Development Corporation of India |   | IPFS |
| 130 | Nayagan |   | IPFS |
| 131 | Neecha Nagar |   | IPFS |
| 132 | Partition |   | ITP World |
| 133 | Permission (1987) | Gulzar | IMDB |
| 134 | Piravi |   | IPFS |
| 135 | Pratidwandi |   | IPFS |
| 136 | Pyaasa |   | IPFS |
| 137 | Raincoat (2004) | Rituparno Ghosh | IMDB |
| 138 | Rajnigandha (1974) | Basu Chatterjee | IMDB |
| 139 | Ramchandra PN |   | IPFS |
| 140 | Ritwik Ghatak |   | IPFS |
| 141 | Roja |   | ITP World |
| 142 | Sacred Evil |   | IPFS |
| 143 | Satah Se Uthata Aadmi (1980) | Mani Kaul | IMDB |
| 144 | Satya |   | IPFS |
| 145 | Ship of Theseus |   | IPFS |
| 146 | Siddheshwari |   | The Seventh Art |
| 147 | Sight & Sound |   | IPFS |
| 148 | Sonchidi |   | IPFS |
| 149 | Subrata Mitra |   | IPFS |
| 150 | Swaham |   | IPFS |
| 151 | Swayamvaram |   | IPFS |
| 152 | The Alien |   | IPFS |
| 153 | The Chess Players (1977) | Satyajit Ray | IMDB |
| 154 | The Gaze |   | The Seventh Art |
| 155 | The Good Road |   | Tadtoo New |
| 156 | The Last Lear |   | IPFS |
| 157 | The Mind Of Clay |   | The Seventh Art |
| 158 | The Morning Breeze (1995) | Saeed Akhtar Mirza | IMDB |
| 159 | The Mourner |   | MUBI |
| 160 | The Music Room |   | IPFS |
| 161 | The River |   | IPFS |
| 162 | The Servant's Shirt |   | The Seventh Art |
| 163 | The Village Voice |   | IPFS |
| 164 | Titli |   | iDiva |
| 165 | Train to Pakistan |   | ITP World |
| 166 | Trikal (Past, Present, Future) (1985) | Shyam Benegal | IMDB |
| 167 | Umbharta |   | Scoop Whoop |
| 168 | Vanaprastham |   | IPFS |
| 169 | Who Pays the Piper |   | MUBI |
| 170 | Why Should Albert Pinto be Angry? |   | MUBI |
| 171 | Yuva |   | IPFS |
---
---
9 Best Indian Parallel Cinema Film Sources/Lists
---
---
| | |
| --- | --- |
| Source | Article |
| Elite Column | 13 Epic Indian Art Movies From Parallel Cinema Movement |
| iDiva | Independent Hindi Films And Parallel Cinema That'll Change Your |
| IMDB | BEST OF PARALLEL CINEMA |
| IPFS | Parallel Cinema |
| ITP World | Indian Parallel Cinema |
| MUBI | Fav Indian Art House Movies (Parallel Cinema) |
| Scoop Whoop | 29 Of The Finest Arthouse Films That Have Kept Alive Our Faith In … |
| Tadtoo New | 14 of Bollywood's Finest Films In Parallel Cinema That You Shouldn't |
| The Seventh Art | Indian Parallel Cinema |