The Best Epic Movies Of All-Time
"What are the best Epic Movies ever made?" We looked at 113 of the top Epic films and ranked them so we could answer that very question!
The top 24 films, all appearing on 2 or more "Best Epic" movie lists, are ranked below by how many times they appear. The remaining 75+ movies, as well as the sources we used, are in alphabetical order on the bottom of the page.
Happy Scrolling!
---
---
Top 24 Best Epic Movies Ever Made
---
---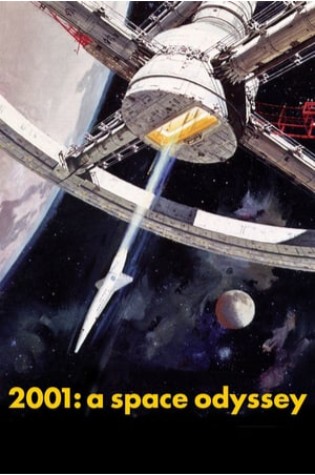 Lists It Appears On:
Humanity finds a mysterious object buried beneath the lunar surface and sets off to find its origins with the help of HAL 9000, the world's most advanced super computer.
---
---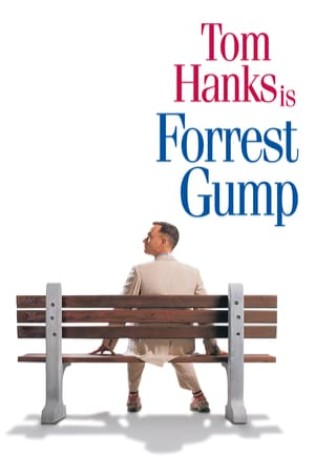 Lists It Appears On:
A man with a low IQ has accomplished great things in his life and been present during significant historic events—in each case, far exceeding what anyone imagined he could do. But despite all he has achieved, his one true love eludes him.
---
---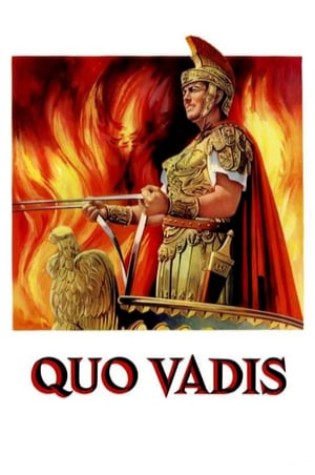 Lists It Appears On:
Set against the back drop of Rome in crisis, General Marcus Vinicius returns to the city from the battle fields and falls in love with a Christian woman, Lygia. Caught in the grip of insanity, Nero's atrocities become more extreme and he burns Rome, laying the blame on the Christians. Vinicius races to save Lygia from the wrath of Nero as the empire of Rome collapses around them.
---
---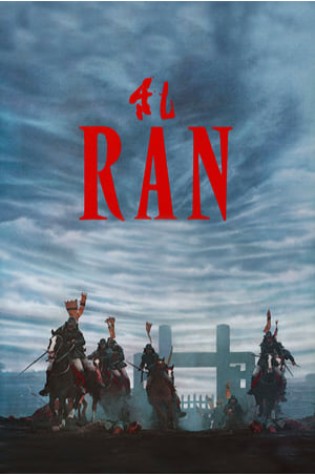 Lists It Appears On:
With Ran, legendary director Akira Kurosawa reimagines Shakespeare's King Lear as a singular historical epic set in sixteenth-century Japan. Majestic in scope, the film is Kurosawa's late-life masterpiece, a profound examination of the folly of war and the crumbling of one family under the weight of betrayal, greed, and the insatiable thirst for power.
---
---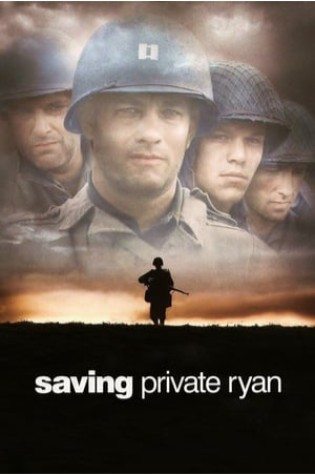 Lists It Appears On:
As U.S. troops storm the beaches of Normandy, three brothers lie dead on the battlefield, with a fourth trapped behind enemy lines. Ranger captain John Miller and seven men are tasked with penetrating German-held territory and bringing the boy home.
---
---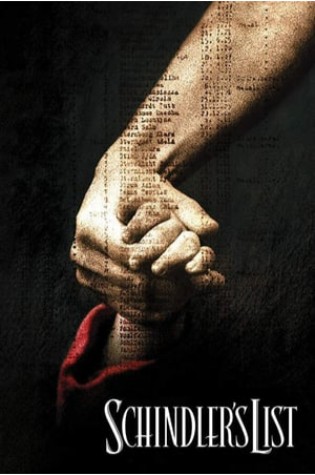 Lists It Appears On:
The true story of how businessman Oskar Schindler saved over a thousand Jewish lives from the Nazis while they worked as slaves in his factory during World War II.
---
---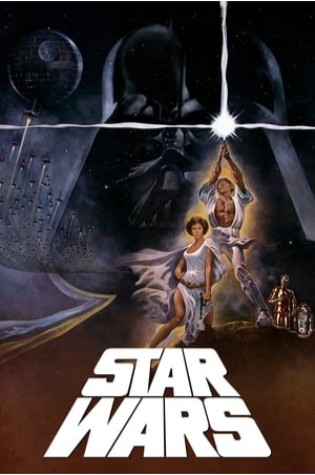 Lists It Appears On:
Princess Leia is captured and held hostage by the evil Imperial forces in their effort to take over the galactic Empire. Venturesome Luke Skywalker and dashing captain Han Solo team together with the loveable robot duo R2-D2 and C-3PO to rescue the beautiful princess and restore peace and justice in the Empire.
---
---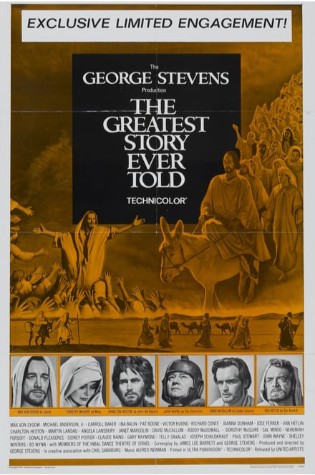 Lists It Appears On:
From his birth in Bethlehem to his death and eventual resurrection, the life of Jesus Christ is given the all-star treatment in this epic retelling. Major aspects of Christ's life are touched upon, including the execution of all the newborn males in Egypt by King Herod; Christ's baptism by John the Baptist; and the betrayal by Judas after the Last Supper that eventually leads to Christ's crucifixion and miraculous return.
---
---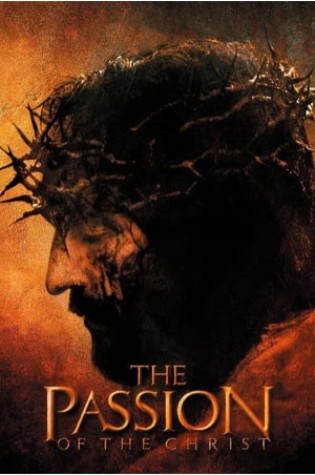 Lists It Appears On:
"The Passion of the Christ" is a film about the last 12 hours in the life of Jesus. Director Mel Gibson received much criticism from critics and audiences for his explicit depiction of and focus on violence and on Christ's suffering, especially on the part of the Jewish community. The film's languages are Arabic, Latin and Hebrew and it's actors are laymen which was controversially received as well.
---
---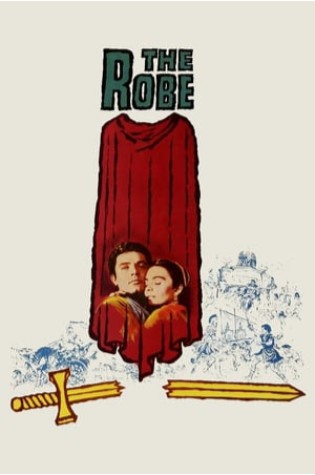 Lists It Appears On:
Marcellus is a tribune in the time of Christ. He is in charge of the group that is assigned to crucify Jesus. Drunk, he wins Jesus' homespun robe after the crucifixion. He is tormented by nightmares and delusions after the event. Hoping to find a way to live with what he has done, and still not believing in Jesus, he returns to Palestine to try and learn what he can of the man he killed.
---
---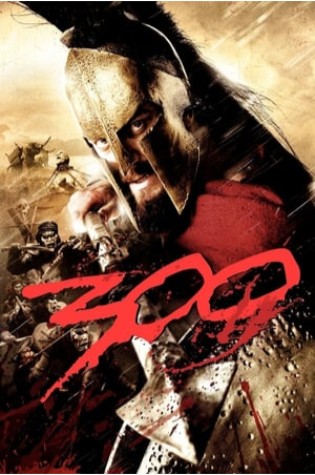 Lists It Appears On:
Based on Frank Miller's graphic novel, "300" is very loosely based the 480 B.C. Battle of Thermopylae, where the King of Sparta led his army against the advancing Persians; the battle is said to have inspired all of Greece to band together against the Persians, and helped usher in the world's first democracy.
---
---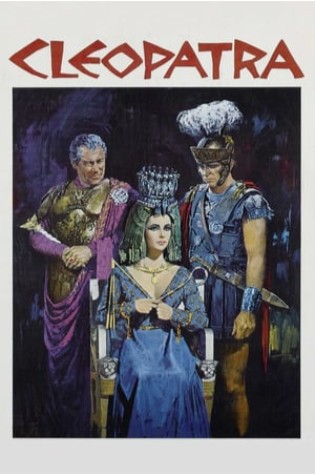 Lists It Appears On:
Stuff
Thought Co.
W Top
Winner of four Oscars, this epic saga of love, greed, and betrayal stars Elizabeth Taylor as the passionate and ambitious Egyptian queen, Cleopatra. Determined to hold on to the throne, she seduces the Roman emperor Julius Caesar. When Caesar is murdered, she redirects her attentions to his general, Marc Antony, who vows to take power—but Caesar's successor has other plans.
---
---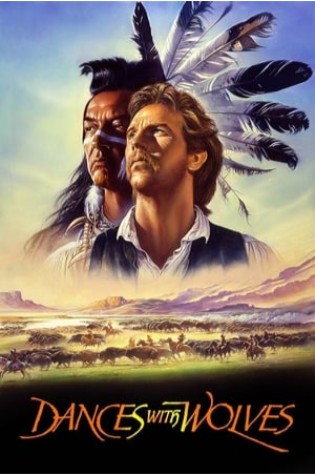 Lists It Appears On:
Wounded Civil War soldier, John Dunbar tries to commit suicide—and becomes a hero instead. As a reward, he's assigned to his dream post, a remote junction on the Western frontier, and soon makes unlikely friends with the local Sioux tribe.
---
---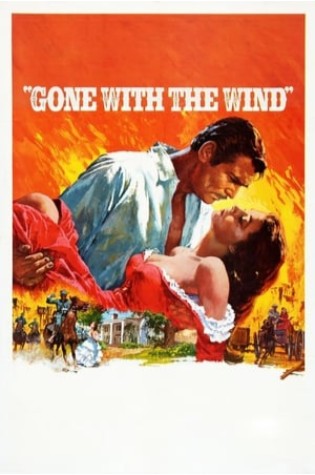 Lists It Appears On:
The spoiled daughter of a well-to-do plantation owner is forced to use every means at her disposal to claw her way out of poverty, following Maj. Gen. William Sherman's destructive "March to the Sea," during the American Civil War.
---
---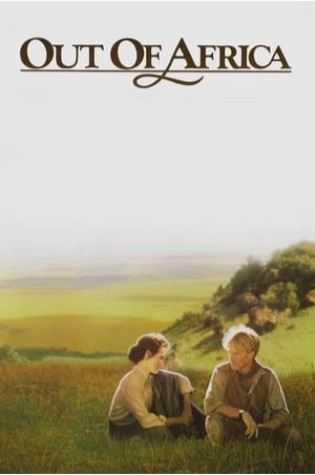 Lists It Appears On:
Out of Africa tells the story of the life of Danish author Karen Blixen, who at the beginning of the 20th century moved to Africa to build a new life for herself. The film is based on the autobiographical novel by Karen Blixen from 1937.
---
---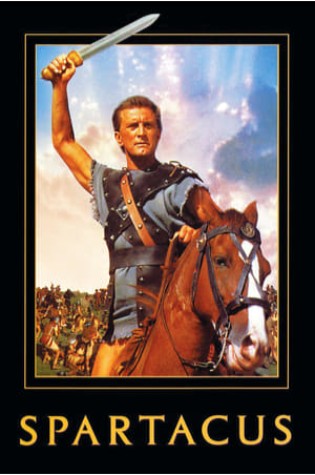 Lists It Appears On:
Ranker
Thought Co.
W Top
The rebellious Thracian Spartacus, born and raised a slave, is sold to Gladiator trainer Batiatus. After weeks of being trained to kill for the arena, Spartacus turns on his owners and leads the other slaves in rebellion. As the rebels move from town to town, their numbers swell as escaped slaves join their ranks. Under the leadership of Spartacus, they make their way to southern Italy, where they will cross the sea and return to their homes.
---
---

Lists It Appears On:
A dramatic history of Pu Yi, the last of the Emperors of China, from his lofty birth and brief reign in the Forbidden City, the object of worship by half a billion people; through his abdication, his decline and dissolute lifestyle; his exploitation by the invading Japanese, and finally to his obscure existence as just another peasant worker in the People's Republic.
---
---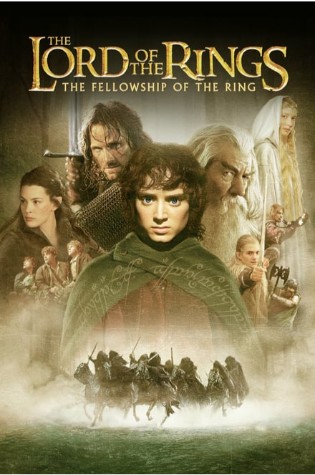 Lists It Appears On:
Young hobbit Frodo Baggins, after inheriting a mysterious ring from his uncle Bilbo, must leave his home in order to keep it from falling into the hands of its evil creator. Along the way, a fellowship is formed to protect the ringbearer and make sure that the ring arrives at its final destination: Mt. Doom, the only place where it can be destroyed.
---
---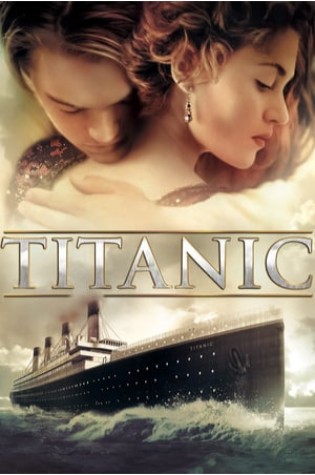 Lists It Appears On:
84 years later, a 101-year-old woman named Rose DeWitt Bukater tells the story to her granddaughter Lizzy Calvert, Brock Lovett, Lewis Bodine, Bobby Buell and Anatoly Mikailavich on the Keldysh about her life set in April 10th 1912, on a ship called Titanic when young Rose boards the departing ship with the upper-class passengers and her mother, Ruth DeWitt Bukater, and her fiancé, Caledon Hockley. Meanwhile, a drifter and artist named Jack Dawson and his best friend Fabrizio De Rossi win third-class tickets to the ship in a game. And she explains the whole story from departure until the death of Titanic on its first and last voyage April 15th, 1912 at 2:20 in the morning.
---
---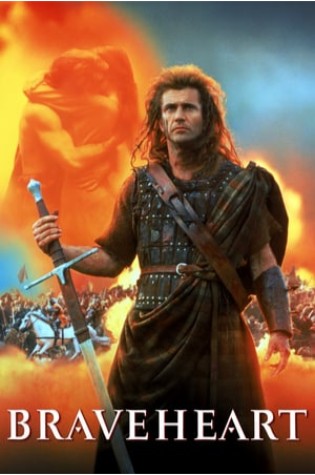 Lists It Appears On:
IMDB
Ranker
Stuff
W Top
Enraged at the slaughter of Murron, his new bride and childhood love, Scottish warrior William Wallace slays a platoon of the local English lord's soldiers. This leads the village to revolt and, eventually, the entire country to rise up against English rule.
---
---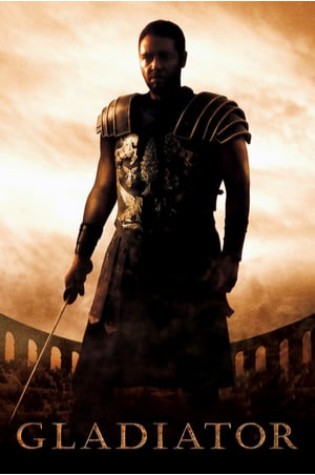 Lists It Appears On:
IMDB
Ranker
Stuff
W Top
In the year 180, the death of emperor Marcus Aurelius throws the Roman Empire into chaos. Maximus is one of the Roman army's most capable and trusted generals and a key advisor to the emperor. As Marcus' devious son Commodus ascends to the throne, Maximus is set to be executed. He escapes, but is captured by slave traders. Renamed Spaniard and forced to become a gladiator, Maximus must battle to the death with other men for the amusement of paying audiences.
---
---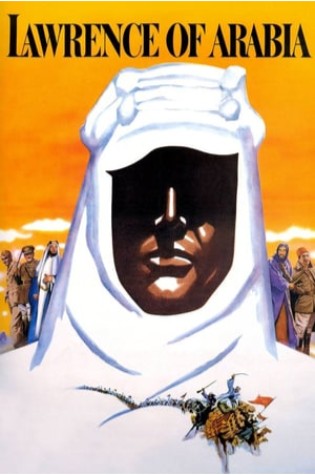 Lists It Appears On:
IMDB
Ranker
Stuff
W Top
The story of British officer T.E. Lawrence's mission to aid the Arab tribes in their revolt against the Ottoman Empire during the First World War. Lawrence becomes a flamboyant, messianic figure in the cause of Arab unity but his psychological instability threatens to undermine his achievements.
---
---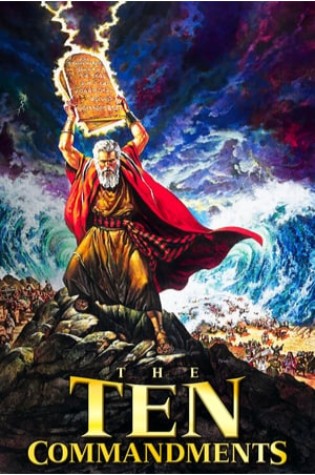 Lists It Appears On:
Fandango
IMDB
Ranker
Thought Co.
W Top
Escaping death, a Hebrew infant is raised in a royal household to become a prince. Upon discovery of his true heritage, Moses embarks on a personal quest to reclaim his destiny as the leader and liberator of the Hebrew people.
---
---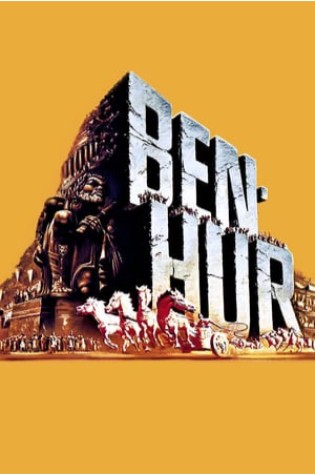 Lists It Appears On:
Fandango
IMDB
Ranker
Thought Co.
Tuko
W Top
Judah Ben-Hur, a Palestinian Jew, is battling the Roman empire at the time of Christ. His actions send him and his family into slavery, but an inspirational encounter with Jesus changes everything. He finally meets his rival in a justly famous chariot race and rescues his suffering family.
---
---
---
The 75+ Additional Best Epic Movies
---
---
| | | | |
| --- | --- | --- | --- |
| # | Movies | Directors | Lists |
| 25 | Amadeus (1984) | Milos Forman | W Top |
| 26 | Apocalypse Now | Francis Ford Coppola | Tuko |
| 27 | Apollo 13 (I) (1995) | Ron Howard | IMDB |
| 28 | Armageddon (1998) | Michael Bay | IMDB |
| 29 | Atonement (2007) | Joe Wright | IMDB |
| 30 | Avatar (2009) | James Cameron | IMDB |
| 31 | Barbara |   | The Local |
| 32 | Cold Mountain (2003) | Anthony Minghella | IMDB |
| 33 | Doctor Zhivago (1965) | David Lean | W Top |
| 34 | Downfall |   | The Local |
| 35 | Dr Zhivago (1965) |   | Stuff |
| 36 | Elizabeth (1998) | Shekhar Kapur | IMDB |
| 37 | Farewell My Concubine (1993) | Kaige Chen | W Top |
| 38 | Fitzcarraldo (1982) |   | Stuff |
| 39 | Flags of our Fathers (2006) | Clint Eastwood | IMDB |
| 40 | Gangs of New York (2002) |   | Stuff |
| 41 | Generation War |   | The Local |
| 42 | Giant (1956) | George Stevens | W Top |
| 43 | Glory (1989) | Edward Zwick | IMDB |
| 44 | Gods and Generals (2003) |   | Stuff |
| 45 | Good Bye, Lenin! |   | The Local |
| 46 | Hamlet (1948) | Laurence Olivier | W Top |
| 47 | Harry Potter and the Deathly Hallows, Part 1 |   | Tuko |
| 48 | Hero (2002) |   | Stuff |
| 49 | How the West Was Won (1962) |   | Stuff |
| 50 | Independence Day (1996) | Roland Emmerich | IMDB |
| 51 | Indiana Jones and the Raiders of the Lost Ark |   | Ranker |
| 52 | Into the Wild (2007) | Sean Penn | IMDB |
| 53 | Intolerance (1916) |   | Stuff |
| 54 | Jason and the Argonauts (1963) |   | Stuff |
| 55 | Jinnah (1998) |   | Stuff |
| 56 | Jurassic Park (1993) | Steven Spielberg | IMDB |
| 57 | Kill Bill: The Whole Bloody Affair (2004) |   | Stuff |
| 58 | King Kong (2005) | Peter Jackson | IMDB |
| 59 | King of Kings' (1961) |   | Fandango |
| 60 | Kingdom of Heaven (2005) |   | Stuff |
| 61 | Kundun (1997) |   | Stuff |
| 62 | Land of the Pharaohs |   | |
| 63 | Letters from Iwo Jima (2006) | Clint Eastwood | IMDB |
| 64 | Life of Brian' (1979) |   | Fandango |
| 65 | Monty Python and the Holy Grail (1975) | Terry Gilliam | IMDB |
| 66 | Napoleon (1927) |   | Stuff |
| 67 | Noah' (2014) |   | Fandango |
| 68 | Nowhere in Africa |   | The Local |
| 69 | Pearl Harbor (2001) | Michael Bay | IMDB |
| 70 | Pirates of the Caribbean: At World's End (2007) | Gore Verbinski | IMDB |
| 71 | Planet of the Apes (1968) | Franklin J. Schaffner | IMDB |
| 72 | Planet of the Apes (2001) | Tim Burton | IMDB |
| 73 | Raiders of the Lost Ark (1981) | Steven Spielberg | IMDB |
| 74 | Red Dawn (1984) | John Milius | IMDB |
| 75 | Reds (1981) | Warren Beatty | W Top |
| 76 | Robin Hood (2010) | Ridley Scott | IMDB |
| 77 | Seven Samurai | Akira Kurosawa | Tuko |
| 78 | Sky Captain and the World of Tomorrow (2004) | Kerry Conran | IMDB |
| 79 | Star Trek (2009) | J.J. Abrams | IMDB |
| 80 | Star Wars Episode V: The Empire Strikes Back |   | Ranker |
| 81 | Star Wars: Episode VI – Return of the Jedi |   | Ranker |
| 82 | The Baader-Meinhof Complex |   | The Local |
| 83 | The boat |   | The Local |
| 84 | The Bridge on the River Kwai (1957) | David Lean | IMDB |
| 85 | The Chronicles of Narnia: The Lion, the Witch and the Wardrobe | Andrew Adamson | IMDB |
| 86 | The Counterfeiters |   | The Local |
| 87 | The Dark Knight |   | Ranker |
| 88 | The English Patient (1996) | Anthony Minghella | W Top |
| 89 | The Fall (2006) | Tarsem Singh | IMDB |
| 90 | The Fall of the Roman Empire |   | |
| 91 | The Godfather |   | Ranker |
| 92 | The Good, the Bad and the Ugly |   | Ranker |
| 93 | The Green Mile |   | Ranker |
| 94 | The Last Legion (2007) | Doug Lefler | IMDB |
| 95 | The Last of the Mohicans (1992) | Michael Mann | W Top |
| 96 | The Last Samurai (2003) | Edward Zwick | IMDB |
| 97 | The Last Temptation of Christ' (2008) |   | Fandango |
| 98 | The Leopard (1963) | Luchino Visconti | W Top |
| 99 | The Lives of Others |   | The Local |
| 100 | The Mummy (1999) | Stephen Sommers | IMDB |
| 101 | The Mummy Returns (2001) | Stephen Sommers | IMDB |
| 102 | The Patriot (2000) | Roland Emmerich | IMDB |
| 103 | The Perfect Storm (2000) | Wolfgang Petersen | IMDB |
| 104 | The Prince of Egypt' (1998) |   | Fandango |
| 105 | The Seven Samurai (1954) | Akira Kurosawa | W Top |
| 106 | The Shawshank Redemption |   | Ranker |
| 107 | The Time Machine (2002) | Simon Wells | IMDB |
| 108 | The Vikings (1958) |   | Stuff |
| 109 | The Wave |   | The Local |
| 110 | Troy (2004) | Wolfgang Petersen | IMDB |
| 111 | Twelve Years a Slave (2011) | Steve McQueen | W Top |
| 112 | War and Peace | Sergei Bondarchuk | Tuko |
| 113 | We Were Soldiers (2002) | Randall Wallace | IMDB |
---
---
8 Best Epic Film Sources/Lists
---
---
| | |
| --- | --- |
| Source | Article |
| Fandango | Top 10 Must-See Biblical Epics |
| IMDB | The 51 Top Epic Movies Of All Time |
| Ranker | The Greatest Epic Movies Ever Made |
| Stuff | 50 best epic movies ever – part two |
| The Local | 10 epic German movies you have to watch before you die |
| Thought Co. | Eight Classic Historical Epic Movies |
| Tuko | 10 Best Epic Movies of All Time |
| W Top | Best epic movies of all time |