The Best Elevated Horror Movies
"What are the best Elevated Horror Movies?" We looked at 104 of the top Elevated Horror films, aggregating and ranking them so we could answer that very question!
The top 26 films, all appearing on 2 or more "Best Elevated Horror" movie lists, are ranked below by how many times they appear. The remaining 75+ movies, as well as the sources we used, are in alphabetical order on the bottom of the page.
Happy Scrolling!
---
---
Top 26 Best Elevated Horror Movies Ever Made
---
---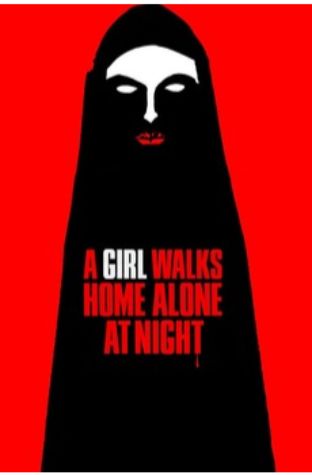 Lists It Appears On:
In the Iranian ghost-town Bad City, a place that reeks of death and loneliness, the townspeople are unaware they are being stalked by a lonesome vampire.
---
---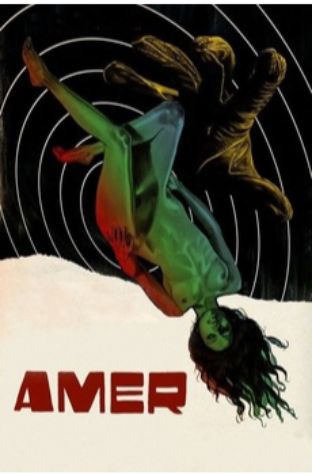 Lists It Appears On:
Searing memories and carnal desires rule the mind of Ana, a young woman in thrall to her own fantasies whose visions and obsessions draw her toward deeper eroticism – and deeper danger, in this modern take on a Giallo.
---
---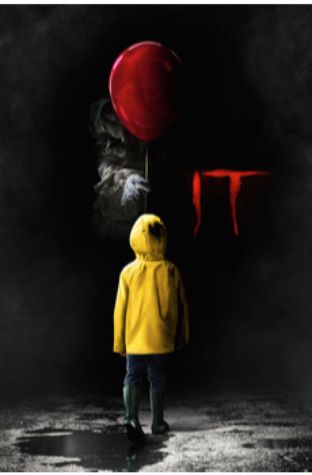 Lists It Appears On:
In a small town in Maine, seven children known as The Losers Club come face to face with life problems, bullies and a monster that takes the shape of a clown called Pennywise.
---
---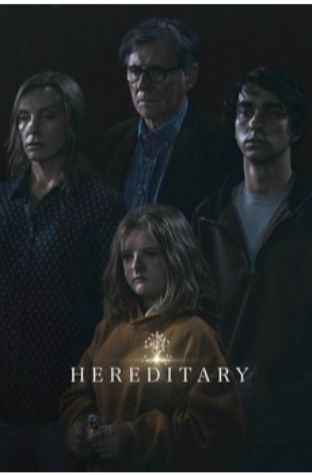 Lists It Appears On:
When Ellen, the matriarch of the Graham family, passes away, her daughter's family begins to unravel cryptic and increasingly terrifying secrets about their ancestry.
---
---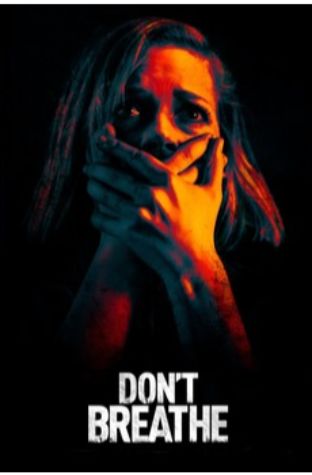 Lists It Appears On:
A group of teens break into a blind man's home thinking they'll get away with the perfect crime. They're wrong.
---
---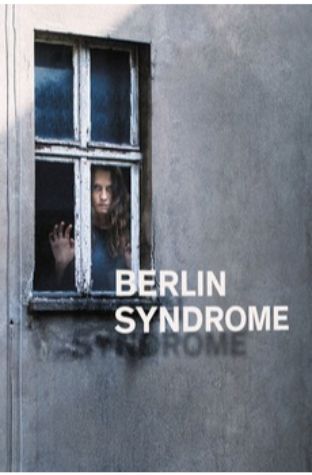 Lists It Appears On:
A passionate holiday romance leads to an obsessive relationship when an Australian photojournalist wakes one morning in a Berlin apartment and is unable to leave.
---
---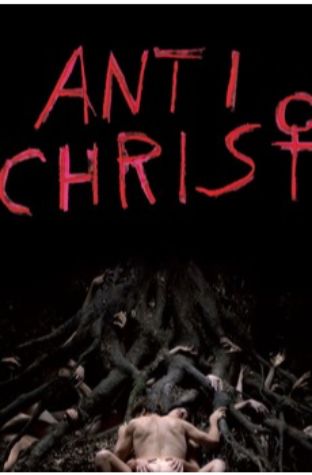 Lists It Appears On:
A grieving couple retreats to their cabin 'Eden' in the woods, hoping to repair their broken hearts and troubled marriage. But nature takes its course and things go from bad to worse.
---
---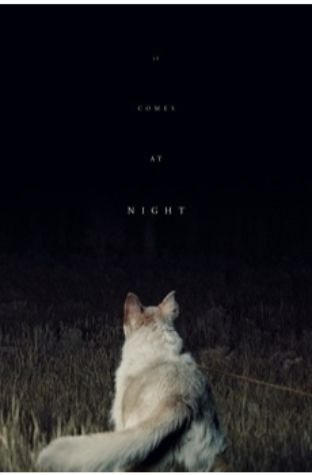 Lists It Appears On:
Secure within a desolate home as an unnatural threat terrorizes the world, a man has established a tenuous domestic order with his wife and son, but this will soon be put to test when a desperate young family arrives seeking refuge.
---
---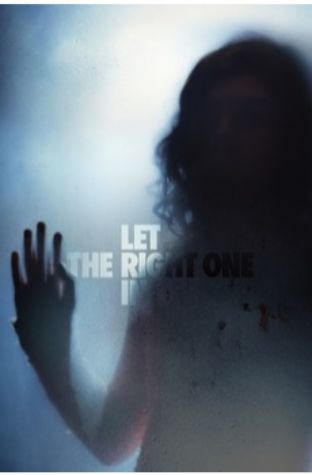 Lists It Appears On:
Set in 1982 in the suburb of Blackeberg, Stockholm, twelve-year-old Oskar is a lonely outsider, bullied at school by his classmates; at home, Oskar dreams of revenge against a trio of bullies. He befriends his twelve-year-old, next-door neighbor Eli, who only appears at night in the snow-covered playground outside their building.
---
---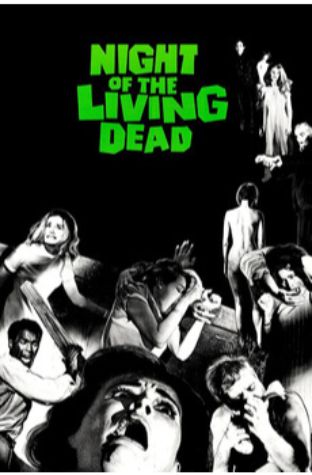 Lists It Appears On:
A group of people try to survive an attack of bloodthirsty zombies while trapped in a rural Pennsylvania farmhouse. Although not the first zombie film, NIGHT OF THE LIVING DEAD is the progenitor of the contemporary "zombie apocalypse" horror film, and it greatly influenced the modern pop-culture zombie archetype.
---
---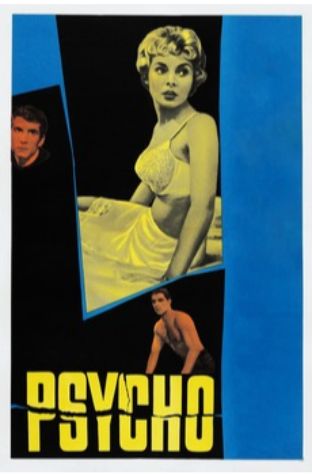 Lists It Appears On:
When larcenous real estate clerk Marion Crane goes on the lam with a wad of cash and hopes of starting a new life, she ends up at the notorious Bates Motel, where manager Norman Bates cares for his housebound mother. The place seems quirky, but fine… until Marion decides to take a shower.
---
---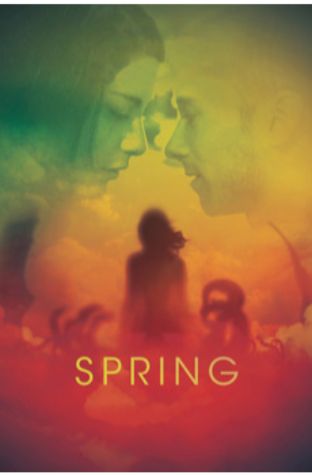 Lists It Appears On:
A young man in a personal tailspin flees the US to Italy, where he sparks up a romance with a woman harboring a dark, primordial secret.
---
---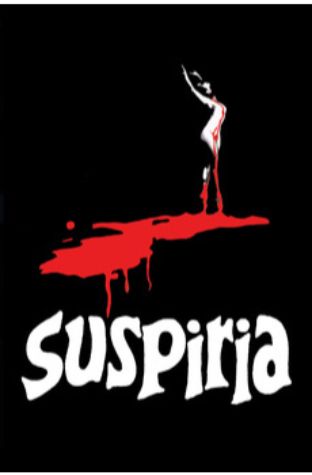 Lists It Appears On:
From the moment she arrives in Freiberg, Germany, to attend the prestigious Tanz Academy, American ballet-dancer Suzy Bannion senses that something horribly evil lurks within the walls of the age-old institution.
---
---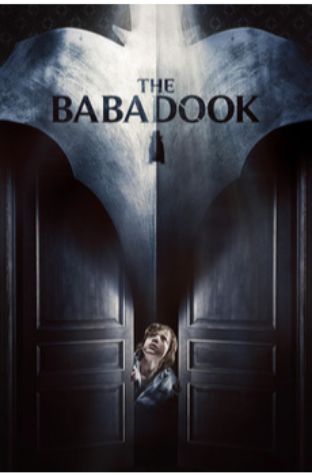 Lists It Appears On:
A single mother, plagued by the violent death of her husband, battles with her son's fear of a monster lurking in the house, but soon discovers a sinister presence all around her.
---
---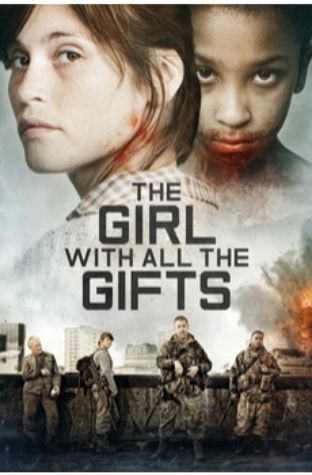 Lists It Appears On:
In the future, a strange fungus has changed nearly everyone into a thoughtless, flesh-eating monster. When a scientist and a teacher find a girl who seems to be immune to the fungus, they all begin a journey to save humanity.
---
---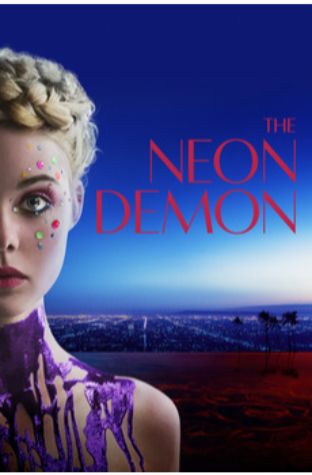 Lists It Appears On:
When aspiring model Jesse moves to Los Angeles, her youth and vitality are devoured by a group of beauty-obsessed women who will take any means necessary to get what she has.
---
---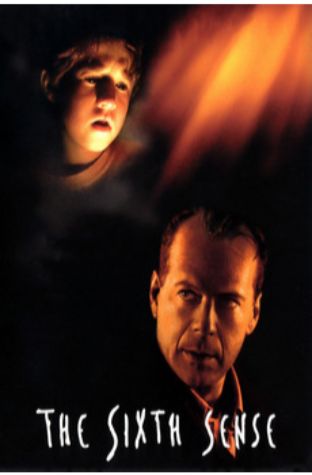 Lists It Appears On:
A psychological thriller about an eight year old boy named Cole Sear who believes he can see into the world of the dead. A child psychologist named Malcolm Crowe comes to Cole to help him deal with his problem, learning that he really can see ghosts of dead people.
---
---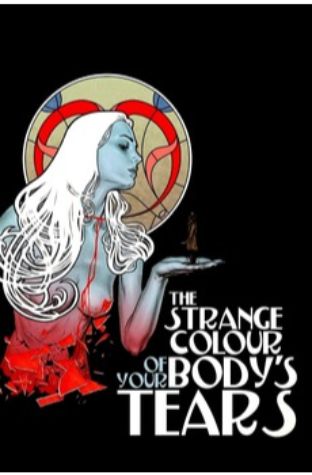 Lists It Appears On:
A woman vanishes. Her husband inquires into the strange circumstances of her disappearance. Did she leave him? Is she dead? As he goes along searching, he plunges into a world of nightmare and violence…
---
---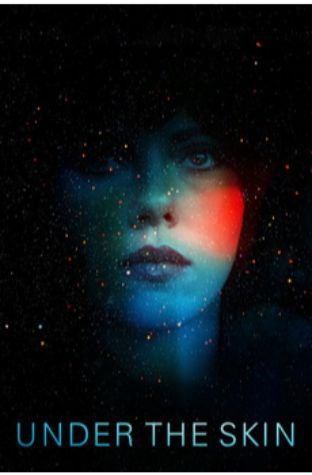 Lists It Appears On:
A seductive alien prowls the streets of Glasgow in search of prey: unsuspecting men who fall under her spell.
---
---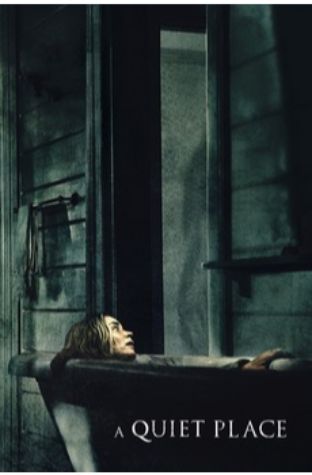 Lists It Appears On:
Fast Company
Forbes
Slash Film
A family is forced to live in silence while hiding from creatures that hunt by sound.
---
---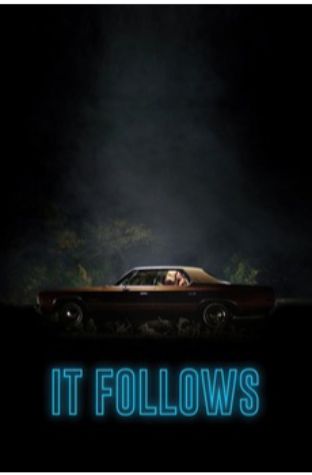 Lists It Appears On:
For 19-year-old Jay, fall should be about school, boys and weekends out at the lake. But a seemingly innocent physical encounter turns sour and gives her the inescapable sense that someone, or something, is following her. Faced with this burden, Jay and her teenage friends must find a way to escape the horror that seems to be only a few steps behind.
---
---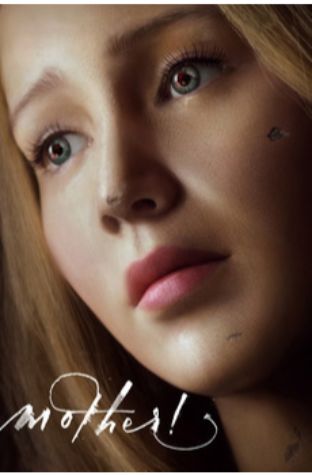 Lists It Appears On:
Forbes
Letterboxd
TV Over Mind
A couple's relationship is tested when uninvited guests arrive at their home, disrupting their tranquil existence.
---
---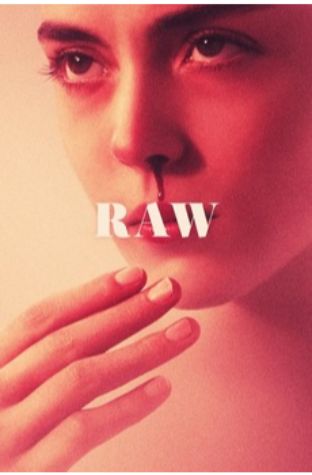 Lists It Appears On:
In Justine's family everyone is a vet and a vegetarian. At 16, she's a gifted teen ready to take on her first year in vet school, where her older sister also studies. There, she gets no time to settle: hazing starts right away. Justine is forced to eat raw meat for the first time in her life. Unexpected consequences emerge as her true self begins to form.
---
---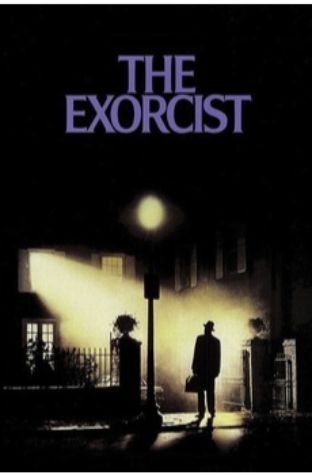 Lists It Appears On:
Fast Company
Mental Floss
Slash Film
12-year-old Regan MacNeil begins to adapt an explicit new personality as strange events befall the local area of Georgetown. Her mother becomes torn between science and superstition in a desperate bid to save her daughter, and ultimately turns to her last hope: Father Damien Karras, a troubled priest who is struggling with his own faith.
---
---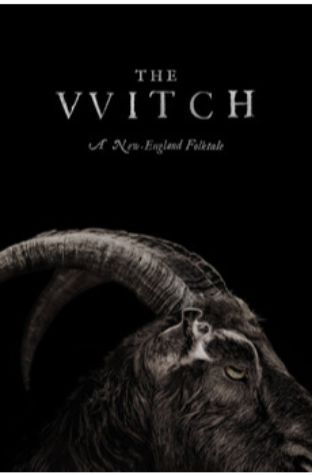 Lists It Appears On:
Fast Company
Forbes
Letterboxd
Slash Film
In 1630s New England, William and Katherine lead a devout Christian life with five children, homesteading on the edge of an impassable wilderness, exiled from their settlement when William defies the local church. When their newborn son vanishes and crops mysteriously fail, the family turns on one another.
---
---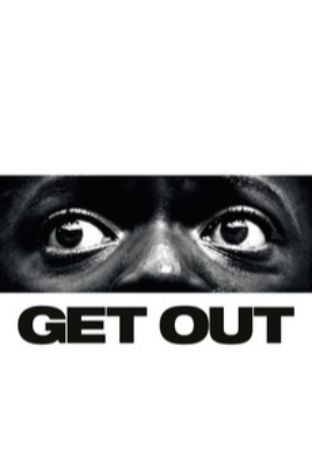 Lists It Appears On:
Fast Company
Forbes
Letterboxd
Mental Floss
Slash Film
Chris and his girlfriend Rose go upstate to visit her parents for the weekend. At first, Chris reads the family's overly accommodating behavior as nervous attempts to deal with their daughter's interracial relationship, but as the weekend progresses, a series of increasingly disturbing discoveries lead him to a truth that he never could have imagined.
---
---
---
The 75+ Additional Best Elevated Horror Films
---
---
| | | | |
| --- | --- | --- | --- |
| # | Movies | Directors | Lists |
| 27 | 10 Cloverfield Lane |   | Forbes |
| 28 | A Dark Song (2016) |   | Letterboxd |
| 29 | A Field in England (2013) |   | Letterboxd |
| 30 | A Ghost Story (2017) |   | Letterboxd |
| 31 | Alléluia (2014) |   | Letterboxd |
| 32 | AN AMERICAN WEREWOLF IN LONDON (1981) |   | Mental Floss |
| 33 | Annihilation |   | Forbes |
| 34 | Berberian Sound Studio (2012) |   | Letterboxd |
| 35 | BLACK SUNDAY (1960) |   | Mental Floss |
| 36 | Borgman (2013) | Alex van Warmerdam | IMDB |
| 37 | CARRIE (1976) |   | Mental Floss |
| 38 | CAT PEOPLE (1942) |   | Mental Floss |
| 39 | Climax (2018) |   | Letterboxd |
| 40 | Creep 2 |   | Forbes |
| 41 | Darling (II) (2015) | Mickey Keating | IMDB |
| 42 | Dawn of the Dead |   | Slash Film |
| 43 | DIABOLIQUE (1955) |   | Mental Floss |
| 44 | Double Lover (2017) |   | Letterboxd |
| 45 | EYES WITHOUT A FACE (1960) |   | Mental Floss |
| 46 | Fashionista (2016) |   | Letterboxd |
| 47 | FREAKS (1932) |   | Mental Floss |
| 48 | Goodnight Mommy (2014) |   | Letterboxd |
| 49 | Green Room (2015) |   | Letterboxd |
| 50 | Gremlins |   | Slash Film |
| 51 | HALLOWEEN (1978) |   | Mental Floss |
| 52 | Halloween (2018) |   | Slash Film |
| 53 | Hounds of Love (2016) | Ben Young | IMDB |
| 54 | HOUSE (1977) |   | Mental Floss |
| 55 | In Fabric (2018) |   | Letterboxd |
| 56 | Jaws |   | Slash Film |
| 57 | Kill List (2011) |   | Letterboxd |
| 58 | Last House On the Left |   | Slash Film |
| 59 | Lifechanger (2018) |   | Letterboxd |
| 60 | Lights Out |   | Forbes |
| 61 | Martha Marcy May Marlene (2011) | Sean Durkin | IMDB |
| 62 | Moebius (2013) |   | Letterboxd |
| 63 | Nosferatu |   | Slash Film |
| 64 | Ouija: Origin of Evil |   | Forbes |
| 65 | Personal Shopper (2016) |   | Letterboxd |
| 66 | Piranha |   | Slash Film |
| 67 | Pontypool (2008) |   | Letterboxd |
| 68 | Prevenge (2016) |   | Letterboxd |
| 69 | Revenge (2017) |   | Letterboxd |
| 70 | RINGU (1998) |   | Mental Floss |
| 71 | ROSEMARY'S BABY (1968) |   | Mental Floss |
| 72 | SCREAM (1996) |   | Mental Floss |
| 73 | Silence of the Lambs |   | Fast Company |
| 74 | Sleep Tight (2011) |   | Letterboxd |
| 75 | Split |   | Forbes |
| 76 | Starry Eyes (2014) |   | Letterboxd |
| 77 | Sun Choke (2015) |   | Letterboxd |
| 78 | Suspiria (2018) |   | Letterboxd |
| 79 | Tag (2015) |   | Letterboxd |
| 80 | The 'Burbs |   | Slash Film |
| 81 | The Addiction (1995) | Abel Ferrara | IMDB |
| 82 | THE BRIDE OF FRANKENSTEIN (1935) |   | Mental Floss |
| 83 | The Cabinet of Dr. Caligari |   | Slash Film |
| 84 | The Ghoul (2016) |   | Letterboxd |
| 85 | THE HAUNTING (1963) |   | Mental Floss |
| 86 | The House That Jack Built (2018) |   | Letterboxd |
| 87 | The Living and the Dead (2006) |   | Letterboxd |
| 88 | The Lure (2015) |   | Letterboxd |
| 89 | The Nightmare (2015) | Akiz | IMDB |
| 90 | The Omen (1976) | Richard Donner | IMDB |
| 91 | The Ones Below (2015) | David Farr | IMDB |
| 92 | The Perfection (2018) |   | Letterboxd |
| 93 | The Ring |   | Fast Company |
| 94 | The Samurai (2014) |   | Letterboxd |
| 95 | THE SILENCE OF THE LAMBS (1991) |   | Mental Floss |
| 96 | The Skin I Live In (2011) |   | Letterboxd |
| 97 | The Texas Chain Saw Massacre |   | Slash Film |
| 98 | The Transfiguration (2016) |   | Letterboxd |
| 99 | The Wailing |   | Forbes |
| 100 | The World of Kanako (2014) | Tetsuya Nakashima | IMDB |
| 101 | Train to Busan |   | Forbes |
| 102 | Unsane (2018) |   | Letterboxd |
| 103 | We Are the Flesh (2016) |   | Letterboxd |
| 104 | Woodshock (2017) | Kate Mulleavy | IMDB |
---
---
7 Best Elevated Horror Film Sources/Lists
---
---
| | |
| --- | --- |
| Source | Article |
| Fast Company | Why horror movies are now more important than ever in Hollywood |
| Forbes | The Top 20 Best Horror Films Of The Past 3 Years |
| IMDB | elevated horror |
| Letterboxd | Top 50 "Elevated horror" |
| Mental Floss | The 20 Best Horror Movies of All Time |
| Slash Film | Elevated Horror Movie |
| TV Over Mind | Hereditary'–Like: The 5 Best Recent Arthouse Horror Movies |