The Best Concert Films And Documentaries Of All-Time
"What are the best Concert Movies?" We looked at 283 of the top Concert films, aggregating and ranking them so we could answer that very question!
The top 25 films, all appearing on 3 or more "Best Concert" movie lists, are ranked below by how many times they appear. The remaining 225+ movies, as well as the sources we used, are in alphabetical order on the bottom of the page.
Happy Scrolling!
---
---
Top 25 Best Concert Movies Ever Made
---
---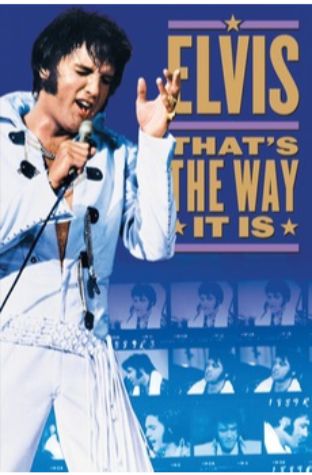 Lists It Appears On:
Louder Sound
Ranker
Vulture
This 1970 concert documentary captures Elvis Presley midway through a fateful transition, seeking to reclaim his musical primacy after a decade of self-imposed exile from concert stages. Sidelined by his big-screen career, eclipsed by rock's mid-'60s transformations, the King had begun his return two years earlier with the relatively lean attack of his fabled network television appearance, '68 Comeback Special. Now the Memphis legend was poised to reposition his performing profile by pursuing the top rungs of headliner status in Las Vegas, a career choice that seems even more ephemeral in hindsight than it already did at the time. Elvis: That's the Way It Is follows the show's genesis from rehearsal to stage, with the performance footage that provides its inevitable climax shot over six nights. The rehearsal footage, expanded for this special edition, offers further proof that Presley's band was simply superb… ×
---
---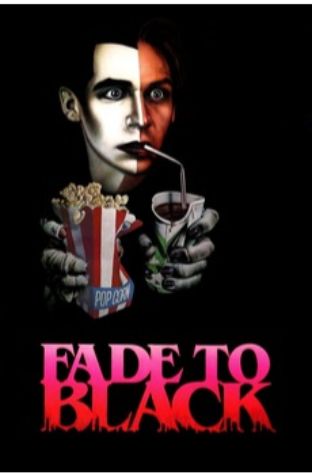 Lists It Appears On:
NME
Relix
Village Voice
Eric Binford watches a lot of movies. He is the truest definition of a film geek. One day, his sanity takes a turn for the worse and he begins acting out his favorite scenes from the movies. In doing so, he manages to involve his enemies and the scenes usually result in death.
---
---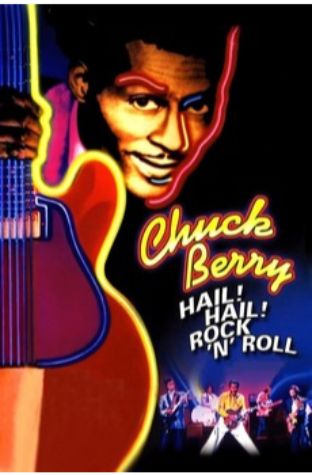 Lists It Appears On:
Ranker
Relix
Ultimate Classic Rock
St. Louis, 1986. For Chuck Berry's 60th, Keith Richards assembles a pickup band of Robert Cray, Joey Spampinato, Eric Clapton, himself, and long-time Berry pianist Johnnie Johnson. Joined on stage by Etta James, Linda Ronstadt, and Julian Lennon, Berry performs his classic rock songs. His abilities as a composer, lyricist, singer, musician, and entertainer are on display and, in behind-the-scenes interviews, are discussed by Bo Diddley, Little Richard, Jerry Lee Lewis, Bruce Springstein, the Everly Brothers, Roy Orbison, and others. There's even a rarity for Berry, a rehearsal. Archival footage from the early 1950s and a duet with John Lennon round out this portrait of a master. ×
---
---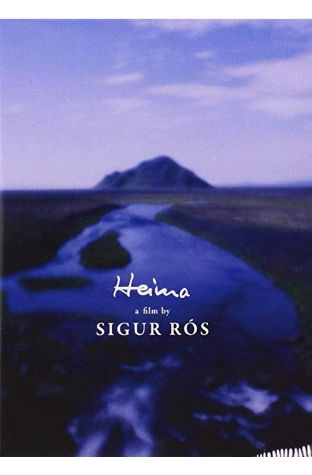 Lists It Appears On:
"Heima", which translates as both "at home" and "homeland", chronicles a series of free concerts Sigur Ros played in their native Iceland over the course of summer 2006. The entire tour was filmed and provides a unique insight into one of the world's most inscrutable bands while exploring their natural habitat like never before, with performances in deserted fish factories, at far-flung community halls, in sylvan fields, darkened caves, canyons, and fjords. Limited deluxe edition is individually numbered and includes 100 page bound book.
---
---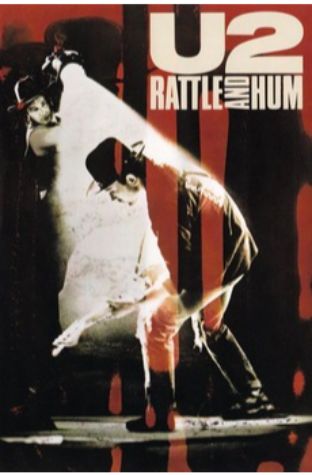 Lists It Appears On:
Clash Music
Rolling Stone
Taste Of Cinema
A concert movie on an unprecedented scale, Rattle And Hum captures U2 – on and off the stage – during their triumphant Joshua Tree tour. From the giant technicolour stadium celebrations to the black-and-white intensity of the indoor shows, this is U2 at their best. Follow the group across America, exploring new influences, playing with the legendary B.B. King from Dublin to Graceland.
---
---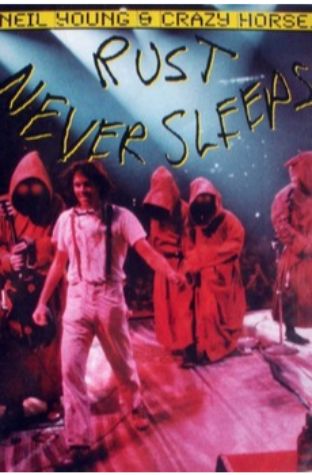 Lists It Appears On:
IMDB 2
Planet Rock
Relix
Neil Young's 1978 concert tour, documented in this acclaimed two-hour film that was directed by Young himself (using the pseudonym Bernard Shakey), is a treat for the singer-songwriter's fans. The concept of the show is high (for Young, anyway), if rather odd: roadies (here called "Road Eyes") decked out like Jawas from Star Wars, stage announcements from the original Woodstock during set changes, and giant amps, microphones, and so on for an "Incredible Shrinking Man" effect. Of course, it's the music that counts, and there's plenty of that, what with nearly 20 songs (including two versions of "Hey Hey, My My," his nod to the punk movement), acoustic and electric (with longtime companions Crazy Horse), dating back to his Buffalo Springfield days ("I Am a Child") and continuing through popular solo numbers like "Cinnamon Girl" and the extended "Like a Hurricane." ×
---
---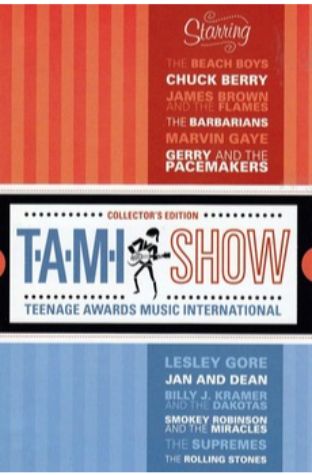 Lists It Appears On:
Paste Magazine
Ranker
Taste Of Cinema
Hailed by one music reviewer as "the grooviest, wildest, slickest hit ever to pound the screen," "The T.A.M.I. Show" is an unrelenting rock spectacular starring some of the greatest pop performers of the 60s. These top recording idols – representing the musical moods of London, Liverpool, Hollywood and Detroit – packed the Santa Monica Civic Auditorium with 2,600 screaming fans and virtually brought down the house. This is the cinematic record of that electrifying event. ×
---
---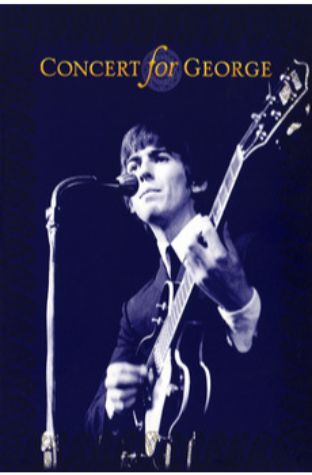 Lists It Appears On:
Paste Magazine
Relix
Ultimate Classic Rock
Village Voice
As a memorial to George Harrison on the first anniversary of his passing, The Concert for George was held at the Royal Albert Hall in London on 29 November 2002 . Organized by Harrison's widow, Olivia, and son, Dhani, and arranged under the musical direction of Eric Clapton and Jeff Lynne.
---
---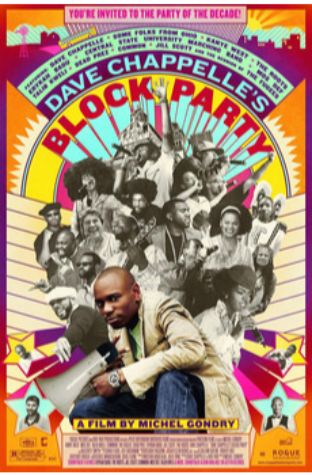 Lists It Appears On:
AMC
Hypable
Village Voice
Watch Mojo
The American comedian/actor delivers a story about the alternative Hip Hop scene. A small town Ohio man's moves to Brooklyn, New York, to throw an unprecedented block party.
---
---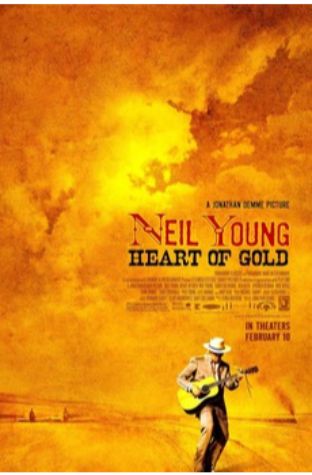 Lists It Appears On:
Den Of Geek
Paste Magazine
Ranker
Relix
In March 2005, Neil Young was diagnosed with a brain aneurysm. Four days before he was scheduled for a lifesaving operation, he headed to Nashville, where he wrote and recorded the country folk album PRAIRIE WIND with old friends and family members. After the successful operation and recovery period, he returned to Nashville that August to play at the famed Ryman Auditorium, once again gathering together friends and family for this special performance.
---
---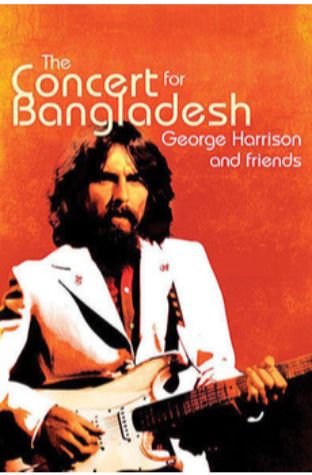 Lists It Appears On:
Ranker
Relix
Taste Of Cinema
Watch Mojo
A film about the first benefit rock concert when major musicians performed to raise relief funds for the poor of Bangladesh.
---
---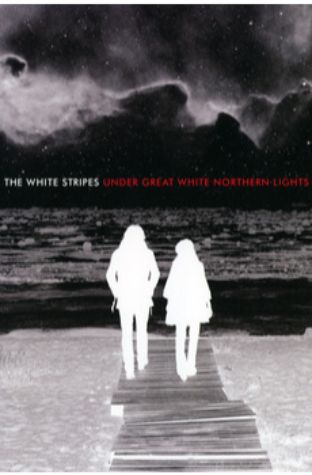 Lists It Appears On:
Louder Sound
NME
Paste Magazine
Relix
In 2007 the legendary American duo White Stripes toured Canada. Besides playing the usual venues they challenged themselves and played in buses, cafés and for Indian tribal elders. Music video director Emmett Malloy followed the band and managed to capture both the special tour, extraordinary concert versions of the band's minimalist, raw, blues-inspired rock songs and the special relationship between the extroverted Jack White and the introspective Meg White – a formerly married couple who for a long time claimed to be siblings. The film makes striking use of the band's concert colors: red, white and black. ×
---
---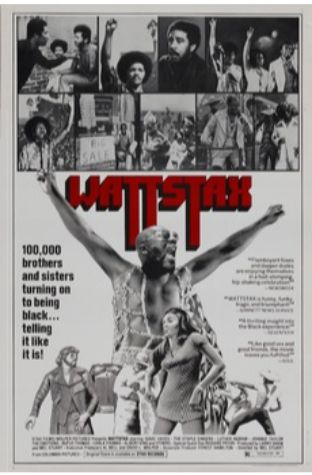 Lists It Appears On:
AMC
BFI
Clash Music
Paste Magazine
Relix
Wattstax is the 1973 documentary film about the Afro-American Woodstock concert held in Los Angeles seven years after the Watts riots. Director Mel Stuart mixes footage from the concert with footage of the living conditions in the current day Watts neighborhood. The film won the Golden Globe for Best Documentary Film.
---
---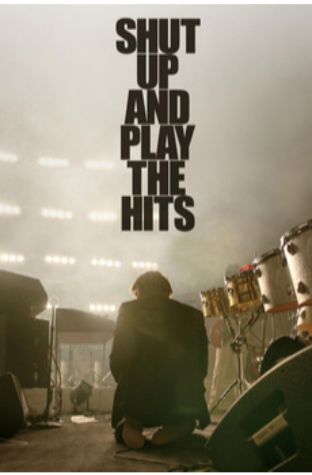 Lists It Appears On:
NME
Paste Magazine
Relix
Taste Of Cinema
The Guardian
Vulture
On April 2nd 2011, LCD SOUNDSYSTEM played its final show at Madison Square Garden in New York City. LCD Frontman James Murphy, disbanding one of the most celebrated and influential groups of its generation at the peak of its popularity, ensured that the band would go out on top with the biggest concert of its career. The instantly sold out, near four-hour extravaganza featured special appearances by Arcade Fire and Reggie Watts and moved the crowd of thousands to tears of joy and grief. SHUT UP AND PLAY THE HITS both captures this once-in-a-lifetime event with stunning visuals and serves as an intimate portrait of Murphy as he navigates the 48 hours surrounding the show. Woven throughout is an honest and unflinching conversation between Murphy and author Chuck Klosterman as they discuss music, art, aging, and the decision to call it quits while at the top of your game. ×
---
---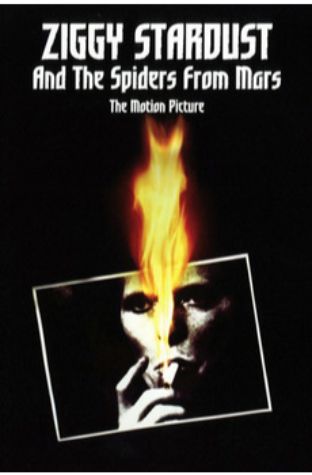 Lists It Appears On:
AMC
Den Of Geek
Louder Sound
Planet Rock
Ranker
Relix
Documentary from David Bowie's concert at the Hammersmith Odeon in London on 3 July 1973, when he performed as alter ego Ziggy Stardust for the very last time. The quintessential moment in glam-rock history, ZIGGY STARDUST AND THE SPIDERS FROM MARS is David Bowie at his best. This film of the 1973 concert (released 10 years later) documents the hallucinogenic collage of kitsch, Warhol/Pop irony, and flamboyant excess that was the Bowie phenomenon: his trademark synthetic androgyny is a musical symbiosis of feminine passion and masculine dominance that define his funky, gender-bending art and, ultimately, the glam-rock genre as a whole. Early on, the film cuts to elaborate backstage costume changes between sets, highlighting a playlist that includes such classics as "Changes," "Space Oddity," "Time," and "Suffragette City." ×
---
---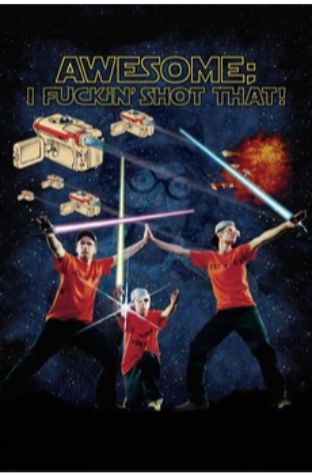 Lists It Appears On:
BFI
Den Of Geek
NME
Paste Magazine
Relix
Village Voice
Watch Mojo
Awesome; I Fuckin' Shot That! is a 2006 concert film of the Beastie Boys. It was created by giving camcorders to 50 audience members of a sold out concert at Madison Square Garden on October 9, 2004. The audience members were instructed to keep the cameras rolling at all times. The DVD of this concert movie was released on July 24, 2006 in the UK and July 25, 2006 in the US.
---
---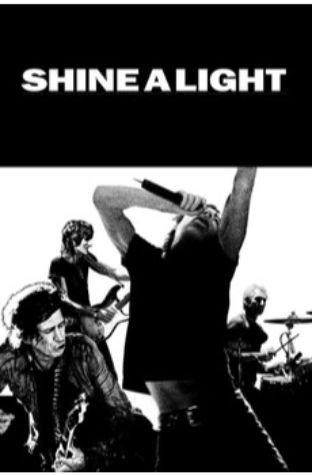 Lists It Appears On:
Billboard
Den Of Geek
Louder Sound
NME
Relix
Rolling Stone
Ultimate Classic Rock
Village Voice
Martin Scorsese and the Rolling Stones unite in "Shine A Light," a look at The Rolling Stones." Scorsese filmed the Stones over a two-day period at the intimate Beacon Theater in New York City in fall 2006. Cinematographers capture the raw energy of the legendary band.
---
---

Lists It Appears On:
BFI
Billboard
Den Of Geek
Hypable
IMDB 2
NME
Ranker
Rolling Stone
Taste Of Cinema
In 1987, to capitalize on his growing success in Europe, Prince toured extensively to promote the album of the same name and sales increased accordingly. However, the United States remained resistant to his latest album, and sales began to drop; it was at this point that Prince decided to film a live concert promoting the new material, for eventual distribution to theaters in America. Featuring the band that accompanied Prince on his 1987 Sign o' the Times Tour, including dancer Cat Glover, keyboardist Boni Boyer, bassist Levi Seacer, Jr., guitarist Miko Weaver, drummer Sheila E. and former member of The Revolution keyboardist Dr. Fink, the film sees the group perform live on stage (although "U Got the Look" is represented by its promotional music video). ×
---
---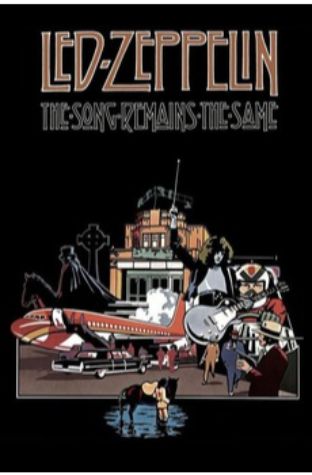 Lists It Appears On:
Billboard
Clash Music
Film Misery
Louder Sound
NME
Planet Rock
Ranker
Relix
Rolling Stone
Watch Mojo
The best of Led Zeppelin's legendary 1973 appearances at Madison Square Garden. Interspersed throughout the concert footage are behind-the-scenes moments with the band. The Song Remains the Same is Led Zeppelin at Madison Square Garden in NYC concert footage colorfully enhanced by sequences which are supposed to reflect each band member's individual fantasies and hallucinations. Includes blistering live renditions of "Black Dog," "Dazed and Confused," "Stairway to Heaven," "Whole Lotta Love," "The Song Remains the Same," and "Rain Song" among others. ×
---
---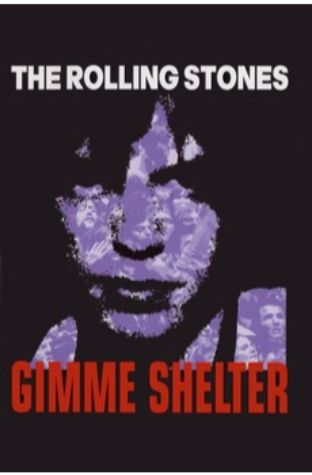 Lists It Appears On:
AMC
BFI
Billboard
Film Misery
Hypable
Ranker
Relix
Rolling Stone
Taste Of Cinema
Vulture
Watch Mojo
The landmark documentary about the tragically ill-fated Rolling Stones free concert at Altamont Speedway on December 6, 1969. Only four months earlier, Woodstock defined the Love Generation; now it lay in ruins on a desolate racetrack six miles outside of San Francisco.
---
---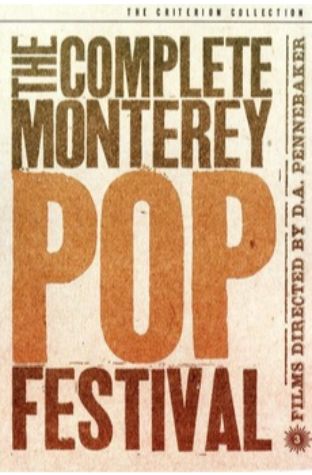 Lists It Appears On:
BFI
Billboard
Hypable
IMDB 2
Louder Sound
Paste Magazine
Ranker
Relix
Taste Of Cinema
Ultimate Classic Rock
Village Voice
Featuring performances by popular artists of the 1960s, this concert film highlights the music of the 1967 California festival. Although not all musicians who performed at the Monterey Pop Festival are on film, some of the notable acts include the Mamas and the Papas, Simon & Garfunkel, Jefferson Airplane, the Who, Otis Redding, and the Jimi Hendrix Experience. Hendrix's post-performance antics – lighting a guitar on fire, breaking it and tossing a part into the audience – are captured. ×
---
---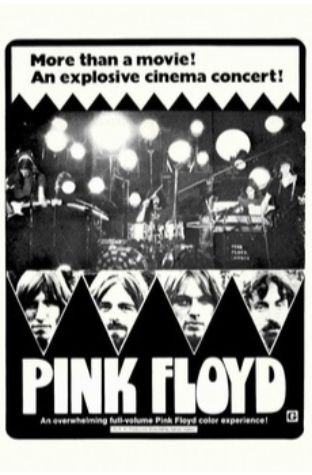 Lists It Appears On:
Clash Music
Culture Creature
Hypable
NME
Paste Magazine
Planet Rock
Ranker
Relix
Rolling Stone
Ultimate Classic Rock
Watch Mojo
Stylish film of the British progressive rock band Pink Floyd in 1971 performing a concert with no audience, in the ancient Roman Amphitheatre in the ruins of Pompeii, Italy. Songs are interspersed with interviews, and footage of Pink Floyd in the studio working on their next album, the legendary Dark Side of the Moon.
---
---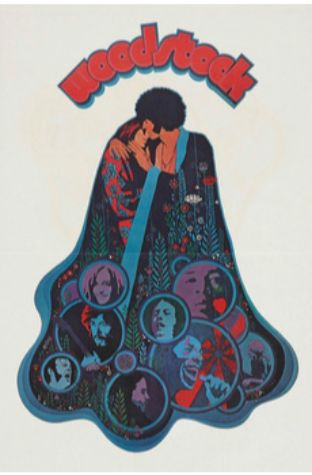 Lists It Appears On:
AMC
Film Misery
Hypable
IMDB 2
Ranker
Relix
Rolling Stone
Taste Of Cinema
Ultimate Classic Rock
Village Voice
Vulture
Watch Mojo
An intimate look at the Woodstock Music & Art Festival held in Bethel, NY in 1969, from preparation through cleanup, with historic access to insiders, blistering concert footage, and portraits of the concertgoers; negative and positive aspects are shown, from drug use by performers to naked fans sliding in the mud, from the collapse of the fences by the unexpected hordes to the surreal arrival of National Guard helicopters with food and medical assistance for the impromptu city of 500,000. ×
---
---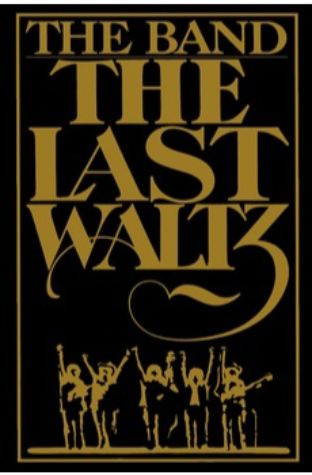 Lists It Appears On:
AMC
BFI
Billboard
Film Misery
Hypable
IMDB 2
Louder Sound
NME
Paste Magazine
Planet Rock
Ranker
Relix
Rolling Stone
Taste Of Cinema
The Guardian
Ultimate Classic Rock
Village Voice
Vulture
Watch Mojo
Martin Scorsese's documentary intertwines footage from "The Band's" incredible farewell tour with probing backstage interviews and featured performances by Eric Clapton, Bob Dylan, Joni Mitchell, Van Morrison, and other rock legends.
---
---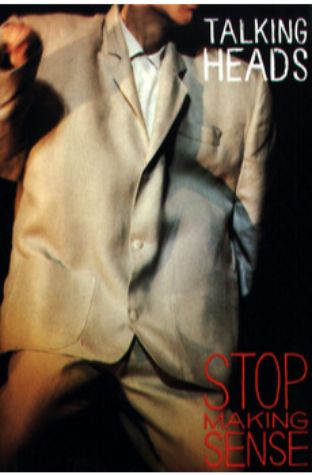 Lists It Appears On:
AMC
BFI
Billboard
Clash Music
Den Of Geek
Film Misery
Hypable
IMDB 2
Louder Sound
NME
Paste Magazine
Planet Rock
Ranker
Relix
Rolling Stone
Taste Of Cinema
Ultimate Classic Rock
Village Voice
Vulture
Watch Mojo
A concert film documenting Talking Heads at the height of their popularity, on tour for their 1983 album "Speaking in Tongues." The band takes the stage one by one and is joined by a cadre of guest musicians for a career-spanning and cinematic performance that features creative choreography and visuals.
---
---
---
The 225+ Additional Best Concert Films
---
---
| | | | |
| --- | --- | --- | --- |
| # | Movies | Directors | Lists |
| 26 | 1991: The Year Punk Broke (1992) |   | AMC |
| – | – | – | Clash Music |
| 27 | Amy |   | Culture Creature |
| – | – | – | Vulture |
| 28 | Baby Snakes |   | NME |
| – | – | – | Paste Magazine |
| 29 | Dig! |   | Culture Creature |
| – | – | – | Vulture |
| 30 | Don't Look Back |   | Clash Music |
| – | – | – | Vulture |
| 31 | Fela in Concert (1981) |   | BFI |
| – | – | – | Relix |
| 32 | Jazz on a Summer's Day (1959) |   | Ranker |
| – | – | – | Relix |
| 33 | Kurt Cobain: Montage of Heck |   | Culture Creature |
| – | – | – | Vulture |
| 34 | Let It Be (1970) |   | AMC |
| – | – | – | Ranker |
| 35 | Michael Jackson's This Is It |   | Paste Magazine |
| – | – | – | Ranker |
| 36 | The Decline of Western Civilization Part II: The Metal Years |   | Culture Creature |
| – | – | – | Vulture |
| 37 | The Devil and Daniel Johnston (2005) | Jeff Feuerzeig | IMDB 2 |
| – | – | – | Vulture |
| 38 | The Filth and the Fury (2000) | Julien Temple | IMDB 2 |
| – | – | – | Vulture |
| 39 | The Rolling Stones Rock and Roll Circus (1996) |   | AMC |
| – | – | – | Ranker |
| 40 | U2 Live at Red Rocks: Under a Blood Red Sky (1984) |   | Ranker |
| – | – | – | Relix |
| 41 | U2: Rattle and Hum (1988) | Phil Joanou | IMDB 2 |
| – | – | – | Ranker |
| 42 | 20 Feet From Stardom |   | Vulture |
| 43 | 24 Hour Party People |   | Culture Creature |
| 44 | A Band Called Death |   | Vulture |
| 45 | A Great Day in Harlem |   | Vulture |
| 46 | A Poem Is a Naked Person |   | Vulture |
| 47 | A Symphony Of Sound' |   | NME |
| 48 | A-ha: Ending on a High Note – The Final Concert (2011) | Matt Askem | IMDB |
| 49 | ABBA in Concert (1980 TV Special) | Urban Lasson | IMDB |
| 50 | AC/DC: Live At Donington (1992) |   | Planet Rock |
| 51 | Acústico MTV – Ira! (2004 TV Movie) | Joana Mazzucchelli | IMDB |
| 52 | Acústico MTV: Charlie Brown Jr | Romi Atarashi | IMDB |
| 53 | Acústico MTV: Engenheiros do Hawaii (2004 TV Movie) | Joana Mazzucchelli | IMDB |
| 54 | Acústico MTV: Kid Abelha (2002 TV Movie) | Romi Atarashi | IMDB |
| 55 | Acústico MTV: Legião Urbana (2001 TV Movie) | Adriano Goldman | IMDB |
| 56 | Acústico MTV: Sandy e Junior (2007 Video) | Sandy & Junior | IMDB |
| 57 | Adele Live at the Royal Albert Hall (2011 Video) | Paul Dugdale | IMDB |
| 58 | Adele Live in New York City (2015 TV Special) | Beth McCarthy-Miller | IMDB |
| 59 | Adele: Live in London (2015 TV Special) | Simon Staffurth | IMDB |
| 60 | Almost Famous |   | Culture Creature |
| 61 | Amazing Grace |   | Vulture |
| 62 | American Masters (1985– ) Episode: No Direction Home: Bob Dylan (2005) | Martin Scorsese | IMDB 2 |
| 63 | Amy Winehouse: I Told You I Was Trouble (2007 TV Special) | Hamish Hamilton | IMDB |
| 64 | Anastacia: Live at Last (2006 Video) | Jim Gable | IMDB |
| 65 | Another State Of Mind |   | Clash Music |
| 66 | Anvil! The Story of Anvil |   | Vulture |
| 67 | Aquemini |   | Reddit |
| 68 | Arctic Monkeys at the Apollo (2008 Video) | Richard Ayoade | IMDB |
| 69 | Audioslave |   | Reddit |
| 70 | Avril Lavigne: My World (2003 Video) | Bill Crooks | IMDB |
| 71 | Avril Lavigne: The Best Damn Tour – Live in Toronto (2008 Video) | Wayne Isham | IMDB |
| 72 | Bayou Maharajah (2013) | Lily Keber | IMDB 2 |
| 73 | Be Here to Love Me: A Film About Townes Van Zandt (2004) | Margaret Brown | IMDB 2 |
| 74 | Bee Gees: One Night Only (1997 TV Special) | Michael Simon | IMDB |
| 75 | Beside You In Time |   | Den Of Geek |
| 76 | Beyoncé Live at Roseland: Elements of 4 (2011 Video) | Ed Burke | IMDB |
| 77 | Beyoncé's I Am.. | Ed Burke | IMDB |
| 78 | Big Easy Express (2012) |   | Relix |
| 79 | Born To Boogie (1972) |   | Louder Sound |
| 80 | Britney Spears Live from Las Vegas (2001 TV Special) | Marty Callner | IMDB |
| 81 | Britney Spears Live from Miami (2004 TV Special) | Hamish Hamilton | IMDB |
| 82 | Buena Vista Social Club |   | Vulture |
| 83 | Bullet in a Bible' |   | Rolling Stone |
| 84 | Celine Dion: Live in Las Vegas: A New Day.. | Ron de Moraes | IMDB |
| 85 | Christina Aguilera: Stripped Live in the UK (2004 Video) | Bill Crooks | IMDB |
| 86 | Cocksucker Blues |   | Clash Music |
| 87 | Coldplay Live 2012 (2012 Video) | Paul Dugdale | IMDB |
| 88 | Coldplay: Ghost Stories (2014 TV Special) | Paul Dugdale | IMDB |
| 89 | Coldplay: Live 2003 (2003 Video) | John Durrant | IMDB |
| 90 | Dead Can Dance: Toward the Within (1994) | Mark Magidson | IMDB 2 |
| 91 | Demi Lovato: An Intimate Performance (2012 Video) | The Engine | IMDB |
| 92 | Demon Days |   | Paste Magazine |
| 93 | Digital Underground |   | Reddit |
| 94 | Divas Live: An Honors Concert for VH1 Save the Music (1998 TV Special) | Michael Simon | IMDB |
| 95 | Don't Think' |   | NME |
| 96 | Dont Look Back (1967) |   | Relix |
| 97 | Double Down Live 1980 & 2008′ (2009) |   | Ultimate Classic Rock |
| 98 | Dropkick Murphys |   | Reddit |
| 99 | Ed Sheeran: Jumpers for Goalposts (2015) | Paul Dugdale | IMDB |
| 100 | Elvis (1968) |   | Relix |
| 101 | Elvis: 68 Comeback Special |   | Den Of Geek |
| 102 | Elvis: The Comeback Special (1968 TV Special) | Steve Binder | IMDB |
| 103 | Eminem: Live from New York City (2005 TV Special) | Hamish Hamilton | IMDB |
| 104 | Ennio Morricone |   | Reddit |
| 105 | Evanescence: Anywhere But Home (2004 Video) | Hamish Hamilton | IMDB |
| 106 | Everything Live' |   | NME |
| 107 | Faith No More |   | Reddit |
| 108 | Fantasy: Mariah Carey at Madison Square Garden (1995 TV Special) | Lawrence Jordan | IMDB |
| 109 | Festival Express (2003) |   | Relix |
| 110 | Festival! (1967) |   | Relix |
| 111 | Flogging Molly |   | Reddit |
| 112 | Foo Fighters Live At Wembley (2008) |   | Planet Rock |
| 113 | Freestyle: The Art of Rhyme |   | Vulture |
| 114 | Good Ol' Freda |   | Vulture |
| 115 | Good to See You Again, Alice Coope |   | Billboard |
| 116 | Green Day: Awesome As F**K (2011 Video) | Bill Berg-Hillinger | IMDB |
| 117 | Green Day: Bullet in a Bible (2005 Video) | Samuel Bayer | IMDB |
| 118 | Gwen Stefani: Harajuku Lovers Live (2006 Video) | Sophie Muller | IMDB |
| 119 | HAARP' |   | NME |
| 120 | Hans Zimmer: Live in Prague (2017) | Tim Van Someren | IMDB |
| 121 | Hard Rain (1976 TV Movie) | Jacques Levy | IMDB 2 |
| 122 | Heart of Gold' |   | NME |
| 123 | Heartworn Highways |   | Vulture |
| 124 | High Fidelity |   | Culture Creature |
| 125 | Homecoming: A Film by Beyoncé |   | Vulture |
| 126 | Hype! |   | Vulture |
| 127 | I Am Trying to Break Your Heart |   | Vulture |
| 128 | Imagine Dragons: Smoke + Mirrors Live (2016) | Dick Carruthers | IMDB |
| 129 | In Orange' |   | NME |
| 130 | Inni Band |   | Paste Magazine |
| 131 | Iron Maiden: Rock in Rio (2002 Video) | Dean Karr | IMDB |
| 132 | It Might Get Loud |   | Vulture |
| 133 | Jack White reveals he doesn't own a cellphone, explains that phone ban at gigs started out as an "experiment" |   | Reddit |
| 134 | Jimi Hendrix |   | Vulture |
| 135 | Justin Timberlake + the Tennessee Kids Artist |   | Paste Magazine |
| 136 | Justin Timberlake FutureSex/LoveShow (2007 TV Special) | Marty Callner | IMDB |
| 137 | Katy Perry: The Prismatic World Tour (2015 TV Special) | Russell Thomas | IMDB |
| 138 | Kelly Clarkson's Cautionary Christmas Music Tale (2013 TV Special) | Hamish Hamilton | IMDB |
| 139 | Kings of Leon: Live at The O2 London, England (2009 Video) | Nick Wickham | IMDB |
| 140 | Kylie – Aphrodite: Les Folies Tour 2011 (2011 TV Special) | William Baker | IMDB |
| 141 | La Bamba |   | Culture Creature |
| 142 | La Roux |   | Reddit |
| 143 | Ladies and Gentlemen |   | Paste Magazine |
| 144 | Lady Gaga Presents: The Monster Ball Tour at Madison Square Garden (2011 TV Special) | Laurieann Gibson | IMDB |
| 145 | Lemmy (2010) | Greg Olliver | IMDB 2 |
| 146 | Leona Lewis: The Labyrinth Tour – Live from the O2 (2010 Video) | Leona Lewis | IMDB |
| 147 | Les Misérables in Concert: The 25th Anniversary (2010) | Nick Morris | IMDB |
| 148 | Let The Good Times Roll (1973) |   | Louder Sound |
| 149 | Let's Get Lost |   | Vulture |
| 150 | Linkin Park: Live in Texas (2003 Video) | Kimo Proudfoot | IMDB |
| 151 | Linkin Park: Road to Revolution: Live at Milton Keynes (2008 Video) | Blue Leach | IMDB |
| 152 | Live at Knebworth (1980) |   | The Guardian |
| 153 | Live at Red Rocks: Under a Blood Red Sky |   | Village Voice |
| 154 | Live At The Apollo' |   | NME |
| 155 | Live at the Astoria (1994) |   | The Guardian |
| 156 | Live at the Brudenell Social Club' |   | NME |
| 157 | Live at the Isle of Wight Festival Band |   | Paste Magazine |
| 158 | Live at the Paramount Band |   | Paste Magazine |
| 159 | Live from Bonnaroo Music Festival (2002) |   | Relix |
| 160 | Live in Praha' |   | NME |
| 161 | Long Strange Trip |   | Vulture |
| 162 | Loose: The Concert (2007 Video) | Rafaël Ouellet | IMDB |
| 163 | Los Hermanos na Fundição Progresso (2008 Video) | Eduardo Valente | IMDB |
| 164 | Louie Bluie |   | Vulture |
| 165 | Mad Dogs & Englishmen (1971) |   | Relix |
| 166 | Madonna: Ciao, Italia! – Live from Italy (1987 Video) | Jeffrey Hornaday | IMDB |
| 167 | Madonna: Sticky & Sweet Tour (2010 Video) | Nathan Rissman | IMDB |
| 168 | Madonna: The Confessions Tour Live from London (2006 TV Special) | Jonas Åkerlund | IMDB |
| 169 | Madonna: Truth or Dare |   | Vulture |
| 170 | Madonna: Who's That Girl – Live in Japan (1987 Video) | Mitchell Sinoway | IMDB |
| 171 | Mamas & Papas |   | Reddit |
| 172 | Meeting People Is Easy (1998) |   | Relix |
| 173 | Message to Love: The Isle of Wight Festival 1970 |   | Vulture |
| 174 | Metallica Through the Never (2013) |   | Watch Mojo |
| 175 | Metallica: S&M (2000 TV Special) | Wayne Isham | IMDB |
| 176 | Method Man & Redman |   | Reddit |
| 177 | Michael Jackson Live in Bucharest: The Dangerous Tour (1992 TV Special) | Andrew Morahan | IMDB |
| 178 | Monty Python Live at the Hollywood Bowl |   | Ranker |
| 179 | Mungo Jerry |   | Reddit |
| 180 | Nickelback: Live from Sturgis (2007 Video) | Daniel E. Catullo | IMDB |
| 181 | Nirvana – Live At The Paramount' |   | NME |
| 182 | Nirvana: MTV Unplugged in New York (1993) |   | Relix |
| 183 | No Nukes (1980) |   | Relix |
| 184 | Okonokos Band |   | Paste Magazine |
| 185 | Owl City: Live from Los Angeles (2011 Video) | Owl City | IMDB |
| 186 | P!Nk: The Truth About Love Tour – Live from Melbourne (2013 Video) | Larn Poland | IMDB |
| 187 | Paramore: The Final Riot! (2008 Video) | Michael Thelin | IMDB |
| 188 | Pink Floyd: Pulse |   | Ranker |
| 189 | Pink: Funhouse Tour: Live in Australia (2009 Video) | Larn Poland | IMDB |
| 190 | Pitty: (Des)Concerto ao Vivo (2007 Video) | Joana Mazzucchelli | IMDB |
| 191 | Pitty: A Trupe Delirante No Circo Voador (2011 Video) | Ricardo Spencer | IMDB |
| 192 | Prestige Worldwide |   | Reddit |
| 193 | Prince |   | Paste Magazine |
| 194 | Prince and the Revolution LIVE! (1985 Video) | Paul Becher | IMDB 2 |
| 195 | Prince: Lovesexy Live (1988 Video) | Egbert van Hees | IMDB 2 |
| 196 | Pump Up the Volume |   | Culture Creature |
| 197 | Purple Rain |   | Culture Creature |
| 198 | Queen at Wembley (1990) |   | Relix |
| 199 | Queen Live At Wembley '86 |   | Planet Rock |
| 200 | Queen Rock Montreal & Live Aid (2007 Video) | Saul Swimmer | IMDB |
| 201 | Queen: Hungarian Rhapsody – Live in Budapest '86 (1987) | János Zsombolyai | IMDB |
| 202 | Radio:Active – Live at Wembley (2009 Video) | Paul Caslin | IMDB |
| 203 | RBD: Hecho en España (2007 Video) | Anahí | IMDB |
| 204 | RBD: Live in Brasília (2009 Video) | Christian Rodríguez | IMDB |
| 205 | RBD: Live in Hollywood (2006 Video) | Carlos Lara | IMDB |
| 206 | RBD: Live in Rio (2007 Video) | Pedro Damián | IMDB |
| 207 | RBD: Tournée do Adeus (2009 Video) | Anahí | IMDB |
| 208 | Red Hot Chili Peppers: Live at Slane Castle (2003 Video) | Nick Wickham | IMDB |
| 209 | Rihanna: Loud Tour Live at the O2 (2012 Video) | Nick Wickham | IMDB |
| 210 | Risa Against |   | Reddit |
| 211 | Rock 'n' Roll Circus' |   | NME |
| 212 | Roxette: Live – Traveling the World (2013 Video) | Mikael Sandberg | IMDB |
| 213 | Rush: Beyond the Lighted Stage |   | Vulture |
| 214 | Say Amen, Somebody |   | Vulture |
| 215 | School of Rock |   | Culture Creature |
| 216 | Scott Walker: 30th Century Man |   | Vulture |
| 217 | Scratch |   | Vulture |
| 218 | Searching for Sugar Man |   | Vulture |
| 219 | Shakira Oral Fixation Tour 2007 (2007 Video) | Nick Wickham | IMDB |
| 220 | Shakira: Live from Paris (2011 Video) | Nick Wickham | IMDB |
| 221 | Shania Up! Live in Chicago (2003 TV Special) | Beth McCarthy-Miller | IMDB |
| 222 | Sigur Rós: Heima (2007) | Dean DeBlois | IMDB 2 |
| 223 | Simon and Garfunkel: The Concert in Central Park (1982) |   | Relix |
| 224 | Some Kind of Monster |   | Vulture |
| 225 | Song Remains the Same' (1976) |   | Ultimate Classic Rock |
| 226 | Soul Power (2008) |   | BFI |
| 227 | Standing in the Shadows of Motown (2002) |   | BFI |
| 228 | Straight Outta Compton |   | Culture Creature |
| 229 | Style Wars |   | Vulture |
| 230 | Sunshine Daydream (1972) |   | Relix |
| 231 | Super Bowl LI Halftime Show Starring Lady Gaga (2017 TV Special) | Hamish Hamilton | IMDB |
| 232 | Take That: Progress Live (2011 TV Special) | Gary Barlow | IMDB |
| 233 | Talking Heads (1984) |   | The Guardian |
| 234 | Taylor Swift: Speak Now World Tour Live (2011 Video) | Ryan Polito | IMDB |
| 235 | Tears For Fears |   | Reddit |
| 236 | The Beatles Anthology (1995– ) | Paul McCartney | IMDB 2 |
| 237 | The Beyoncé Experience: Live (2007 Video) | Nick Wickham | IMDB |
| 238 | The Black Eyed Peas: The E.N.D | Brian Lockwood | IMDB |
| 239 | THE CHATS |   | Reddit |
| 240 | The Clash: Westway to the World |   | Vulture |
| 241 | The Clifford Ball (2009) |   | Relix |
| 242 | The Cramps: Live At Napa State Mental Hospital |   | Den Of Geek |
| 243 | The Cranberries: Beneath the Skin – Live in Paris (2001 Video) | Maurice Linnane | IMDB |
| 244 | The Cure: Trilogy – Live In Berlin |   | Den Of Geek |
| 245 | The Decline of Western Civilization |   | Vulture |
| 246 | The Grateful Dead Movie (1977) |   | Relix |
| 247 | The Kids Are Alright |   | Vulture |
| 248 | The Phantom of the Opera at the Royal Albert Hall (2011) | Nick Morris | IMDB |
| 249 | The Pharcyde |   | Reddit |
| 250 | The Punk Singer: A Film About Kathleen Hanna |   | Vulture |
| 251 | The Rolling Stones – Shine A Light (2008) |   | Planet Rock |
| 252 | The T.A.M.I. Show (1964) |   | Relix |
| 253 | The Target Shoots First |   | Vulture |
| 254 | The Vines |   | Reddit |
| 255 | The Wrecking Crew |   | Vulture |
| 256 | Thelonious Monk: Straight, No Chaser |   | Vulture |
| 257 | There And Then' |   | NME |
| 258 | This Is It' |   | NME |
| 259 | This Is Spinal Tap |   | Culture Creature |
| 260 | Tina Turner: One Last Time Live in Concert (2000 Video) | David Mallet | IMDB |
| 261 | Tom Dowd & the Language of Music |   | Vulture |
| 262 | Tour Generación RBD En Vivo (2005 Video) | Pedro Damián | IMDB |
| 263 | TourFilm' |   | NME |
| 264 | Twenty One Pilots: Live from the LC (2013) | Michael Thelin | IMDB |
| 265 | U2 3D (2008) |   | Relix |
| 266 | Unplugged (1989– ) Episode: 30 Seconds to Mars (2011) | Jeff Baumgardner | IMDB |
| 267 | Unplugged (1989– ) Episode: Alanis Morissette (1999) |   | IMDB |
| 268 | Unplugged (1989– ) Episode: Alice in Chains (1996) | Joe Perota | IMDB |
| 269 | Unplugged (1989– ) Episode: Florence + the Machine (2012) | Alex Coletti | IMDB |
| 270 | Unplugged (1989– ) Episode: James Blunt (2007) | Zach Nial | IMDB |
| 271 | Unplugged (1989– ) Episode: Katy Perry (2009) | Matthew C. Mills | IMDB |
| 272 | Unplugged (1989– ) Episode: Nirvana (1993) | Beth McCarthy-Miller | IMDB |
| 273 | Unplugged (1989– ) Episode: Paramore (2009) | Matthew C. Mills | IMDB |
| 274 | Unplugged (1989– ) Episode: Pearl Jam (1992) | Joel Gallen | IMDB |
| 275 | Unplugged (1989– ) Episode: Shakira (2001) | Milton Lage | IMDB |
| 276 | Up All Night: The Live Tour (2012 Video) | Andy Saunders | IMDB |
| 277 | Vitas |   | Reddit |
| 278 | Warren Zevon: Keep Me in Your Heart (2003 TV Movie) | Nick Read | IMDB 2 |
| 279 | Whiplash |   | Culture Creature |
| 280 | Whitney Houston: Live in Concert (1991 Video) | Whitney Houston | IMDB |
| 281 | Who Is Harry Nilsson (and Why Is Everybody Talkin' About Him)? |   | Vulture |
| 282 | Who Put The M In Manchester?' |   | NME |
| 283 | World's On Fire' |   | NME |
---
---
24 Best Concert Film Sources/Lists
---
---
| | |
| --- | --- |
| Source | Article |
| AMC | Blogs – Classic Ten – Greatest Concert Movies |
| BFI | 10 great concert films |
| Billboard | 5 Best Rock Concert Documentaries of All Time… And the 3 Goofiest |
| Clash Music | Top Ten – Tour / Concert Films |
| Culture Creature | Best Music Movies: The 15 Greatest Music Films Of All Time |
| Den Of Geek | Top 10 music concert films |
| Film Misery | MOVIE LISTS: The Greatest Concert Films Of All-Time |
| Hypable | The 10 best concert films to watch after Beyonce's 'Homecoming' |
| IMDB | Concert Films: My Favorites |
| IMDB 2 | The 20 Best Concert Movies and Music Documentaries |
| Louder Sound | The Top 10 Best Big Screen Concert Movies |
| NME | 29 Of The Greatest Concert Films Ever, From Led Zeppelin, Beastie … |
| Paste Magazine | The 21 Best Concert Films of All Time |
| Planet Rock | The All Time Great Concert Films |
| Ranker | Best Concert Films Of All Time, Ranked By Movie Fans |
| Reddit | What are the best Concert Films/Live DVDs that everyone needs to .. |
| Relix | The Relix 40: Classic Concert Films |
| Rolling Stone | Readers' Poll: The Best Concert Movies of All Time |
| Taste Of Cinema | The 10 Best Concert Movies of All Time |
| The Guardian | Are these the best concert films of all time? |
| Ultimate Classic Rock | Top 10 Best Concert Movies |
| Village Voice | Top 10 Concert Films to See Before You Die |
| Vulture | The 50 Best Music Documentaries and Concert Films Ever |
| Watch Mojo | Top 10 Greatest Concert Films |