The Best British Comedies Of All-Time
"What are the best British Humor Films?" We looked at 156 of the top British Comedy Movies, aggregating and ranking them so we could answer that very question!
The top 30 films, all appearing on 3 or more "Best British Humor" movie lists, are ranked below by how many times they appear. The remaining 100 movies, as well as the sources we used, are in alphabetical order on the bottom of the page.
Happy Scrolling!
---
---
Top 30 British Comedy Movies Of All-Time
---
---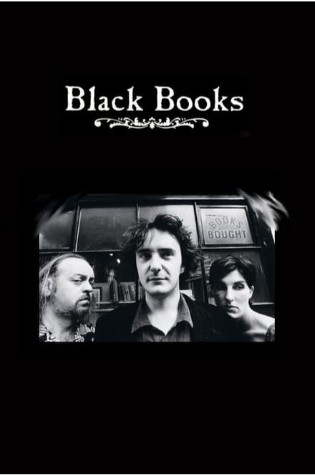 Lists It Appears On:
High Snobery
Paste Magazine
Vulture
Black Books centres around the foul tempered and wildly eccentric bookshop owner Bernard Black. Bernard's devotion to the twin pleasures of drunkenness and wilful antagonism deepens and enriches both his life and that of Manny, his assistant. Bearded, sweet and good, Manny is everything that Bernard isn't and is punished by Bernard relentlessly just for the crime of existing. They depend on each other for meaning as Fran, their oldest friend, depends on them for distraction.
---
---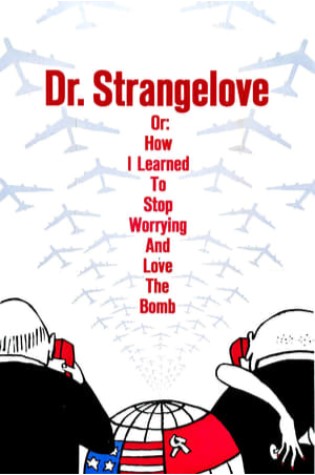 Lists It Appears On:
After the insane General Jack D. Ripper initiates a nuclear strike on the Soviet Union, a war room full of politicians, generals and a Russian diplomat all frantically try to stop the nuclear strike.
---
---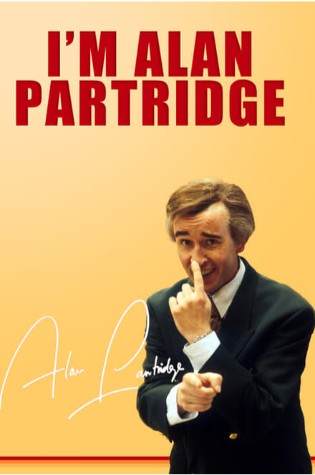 Lists It Appears On:
Bustle
High Snobery
Vulture
I'm Alan Partridge is a BBC situation comedy starring Steve Coogan, of which two series of six episodes each were produced — the first in 1997 and the second in 2002. The series followed the titular Alan Partridge, a failed television presenter whose previous exploits had featured in the chat-show parody Knowing Me, Knowing You with Alan Partridge, and who is now presenting a programme on local radio in Norwich.
---
---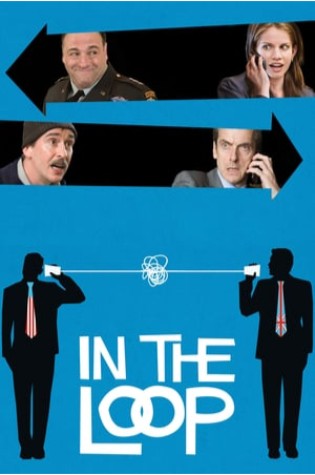 Lists It Appears On:
Complex
Movie Moron
Soft Sonic
The US President and the UK Prime Minister are looking to launch a war in the Middle East. The plot follows government officials and advisers in their behind-the-scenes efforts either to promote the war or prevent it.
---
---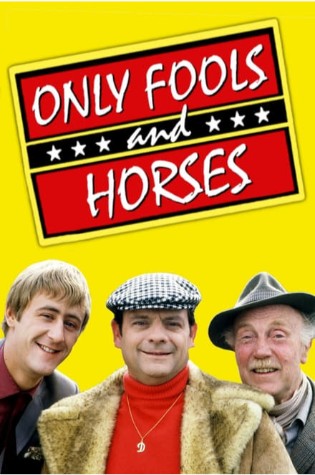 Lists It Appears On:
Independent
Screen Rant
Vulture
The misadventures of two wheeler dealer brothers Del Boy and Rodney Trotter of "Trotters Independent Traders PLC" who scrape their living by selling dodgy goods believing that next year they will be millionaires.
---
---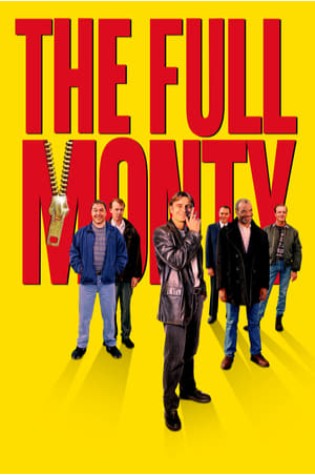 Lists It Appears On:
Complex
IMDB
Taste Of Cinema
Sheffield, England. Gaz, a jobless steelworker in need of quick cash persuades his mates to bare it all in a one-night-only strip show.
---
---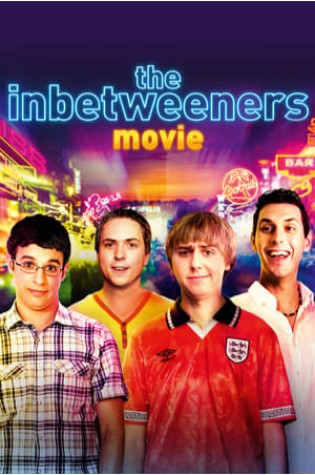 Lists It Appears On:
Screen Rant
Vulture
Wikipedia
High school graduation just wouldn't be complete without an un-chaperoned, uninhibited and unforgettable final holiday. At least that's what Will, Jay, Simon and Neil think when they book a two-week stay on an exotic Greek island. As their dreams of sun-drenched days and booze-filled nights are left hopelessly unfulfilled, the lads fight their way into the party scene with hilariously humiliating results in this smash hit UK raunchy comedy.
---
---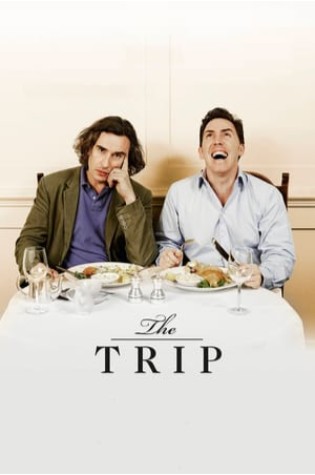 Lists It Appears On:
When Steve Coogan is asked by The Observer to tour the country's finest restaurants, he envisions it as the perfect getaway with his beautiful girlfriend. But, when she backs out on him, he has no one to accompany him but his best friend and source of eternal aggravation, Rob Brydon.
---
---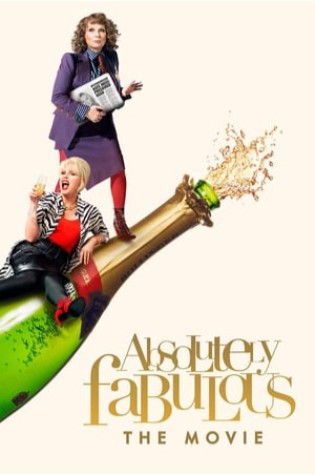 Lists It Appears On:
Bustle
QT
Screen Rant
Vulture
Edina and Patsy are still oozing glitz and glamor, living the high life they are accustomed to; shopping, drinking and clubbing their way around London's trendiest hot-spots. Blamed for a major incident at an uber fashionable launch party, they become entangled in a media storm and are relentlessly pursued by the paparazzi. Fleeing penniless to the glamorous playground of the super-rich, the French Riviera, they hatch a plan to make their escape permanent and live the high life forever more!
---
---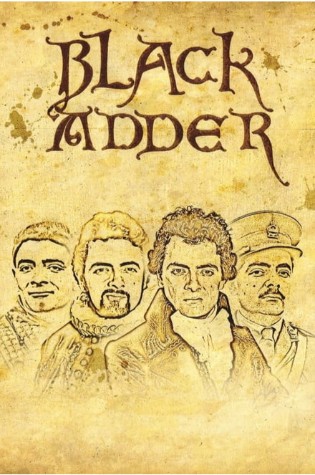 Lists It Appears On:
Independent
QT
Screen Rant
Vulture
Blackadder is the name that encompassed four series of a BBC 1 period British sitcom, along with several one-off instalments. All television episodes starred Rowan Atkinson as anti-hero Edmund Blackadder and Tony Robinson as Blackadder's dogsbody, Baldrick. Each series was set in a different historical period with the two protagonists accompanied by different characters, though several reappear in one series or another, for example Melchett and Lord Flashheart.
---
---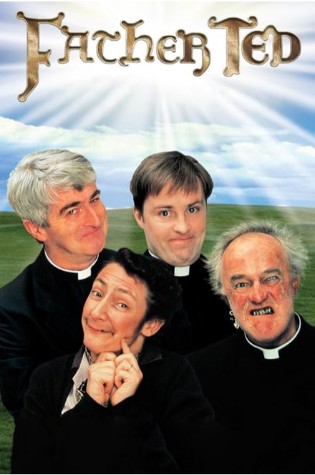 Lists It Appears On:
Anglotopia
Paste Magazine
QT
Vulture
A crazy comedy about three rather strange parish priests exiled to Craggy Island, a remote island off the Irish west coast.
---
---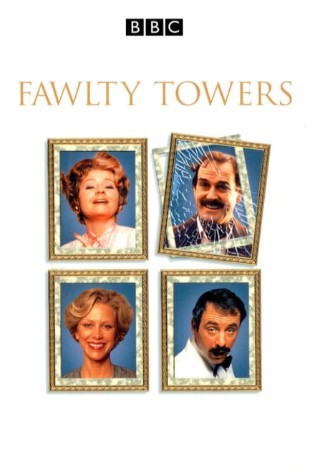 Lists It Appears On:
Bustle
Independent
QT
Screen Rant
The series is set in Fawlty Towers, a fictional hotel in the seaside town of Torquay, on the "English Riviera". The plots centre around tense, rude and put-upon owner Basil Fawlty, his bossy wife Sybil, a comparatively normal chambermaid Polly, and hapless Spanish waiter Manuel and their attempts to run the hotel amidst farcical situations and an array of demanding and eccentric guests.
---
---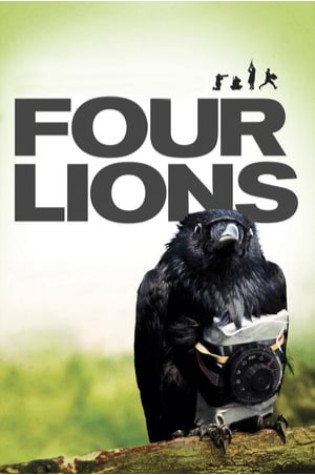 Lists It Appears On:
Complex
Movie Moron
Taste Of Cinema
Wikipedia
Four incompetent British terrorists set out to train for and commit an act of terror.
---
---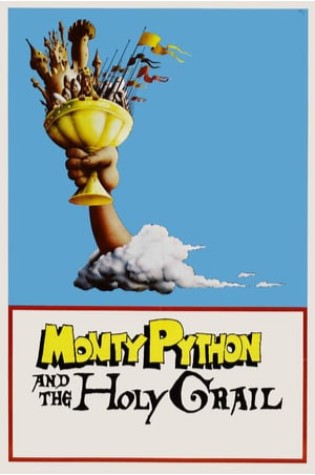 Lists It Appears On:
Comedy
Complex
IFC
Taste Of Cinema
King Arthur, accompanied by his squire, recruits his Knights of the Round Table, including Sir Bedevere the Wise, Sir Lancelot the Brave, Sir Robin the Not-Quite-So-Brave-As-Sir-Lancelot and Sir Galahad the Pure. On the way, Arthur battles the Black Knight who, despite having had all his limbs chopped off, insists he can still fight. They reach Camelot, but Arthur decides not to enter, as "it is a silly place".
---
---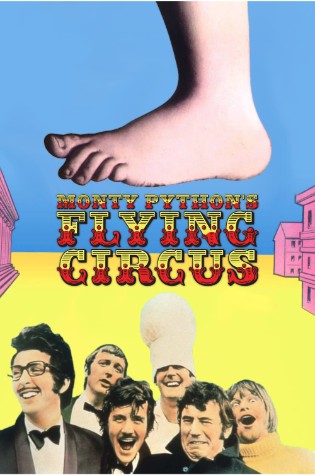 Lists It Appears On:
Bustle
Independent
QT
Screen Rant
The show often targets the idiosyncrasies of British life, especially that of professionals, and is at times politically charged. The members of Monty Python were highly educated. Terry Jones and Michael Palin are Oxford University graduates; Eric Idle, John Cleese, and Graham Chapman attended Cambridge University; and American-born member Terry Gilliam is an Occidental College graduate. Their comedy is often pointedly intellectual, with numerous erudite references to philosophers and literary figures. The series followed and elaborated upon the style used by Spike Milligan in his ground breaking series Q5, rather than the traditional sketch show format. The team intended their humour to be impossible to categorise, and succeeded so completely that the adjective "Pythonesque" was invented to define it and, later, similar material.
---
---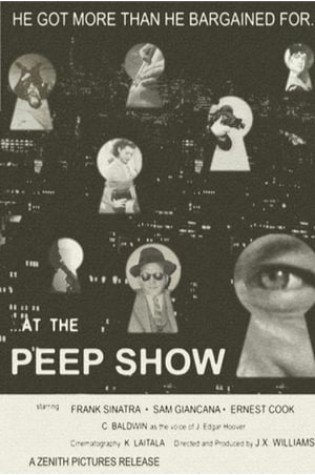 Lists It Appears On:
High Snobery
Paste Magazine
Screen Rant
Vulture
"Peep Show" is a strange amalgam of dank noir drama and cheesy journalism, recounting Sam "Momo" Giancana's reign with the Outfit. Styled as a confessional by one of Momo's gunsels, the tabloid tell-all traces the Cosa Nostra's connections first to the fall of Cuba and Kennedy's mob-supported presidency, then to a spreading blight of drug trafficking that swept through Vegas on the way to the White House.
---
---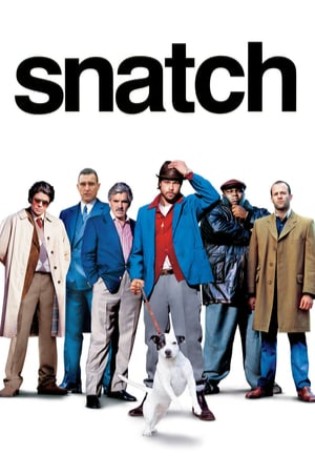 Lists It Appears On:
Complex
Goliath
IFC
IMDB
The second film from British director Guy Ritchie. Snatch tells an obscure story similar to his first fast-paced crazy character-colliding filled film "Lock, Stock and Two Smoking Barrels." There are two overlapping stories here – one is the search for a stolen diamond, and the other about a boxing promoter who's having trouble with a psychotic gangster.
---
---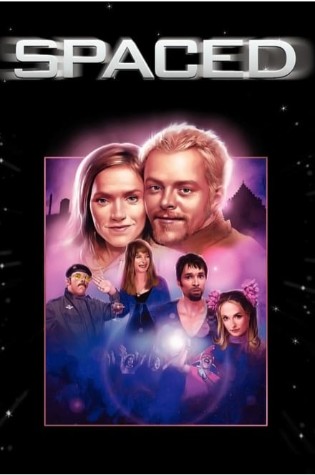 Lists It Appears On:
High Snobery
Paste Magazine
Screen Rant
Vulture
Spaced: the anti-Friends, in that it examines the lives of common 20 somethings, but in a way that is more down to earth and realistic. Here we have Daisy and Tim; two 'young' adults with big dreams just trying to get by in this crazy world. They are thrown together in a common pursuit of tenancy, which they find by posing as a couple. The house has a landlady and an oddball artist living there. The series explores the ins and outs of London living.
---
---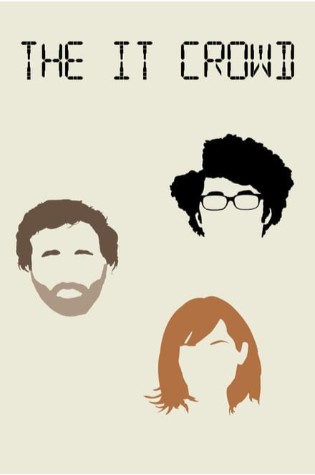 Lists It Appears On:
Bustle
Paste Magazine
QT
Vulture
UK Comedy series about two I.T. nerds and their clueless female manager, who work in the basement of a very successful company. When they are called on for help, they are never treated with any respect at all.
---
---

Lists It Appears On:
Bustle
QT
Screen Rant
Vulture
The Office is a British sitcom television series,the programme is about the day-to-day lives of office employees in the Slough branch of the fictitious Wernham Hogg Paper Company. Gervais also stars in the series, playing the central character, David Brent. Although fictional and scripted, the programme takes the form of a documentary, with the presence of the camera often acknowledged.
---
---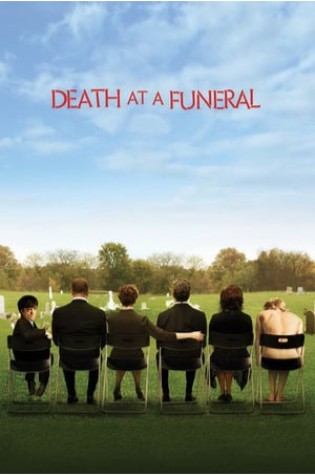 Lists It Appears On:
Complex
Go See Talk
IMDB
Movie Moron
Taste Of Cinema
Chaos ensues when a man tries to expose a dark secret regarding a recently deceased patriarch of a dysfunctional British family.
---
---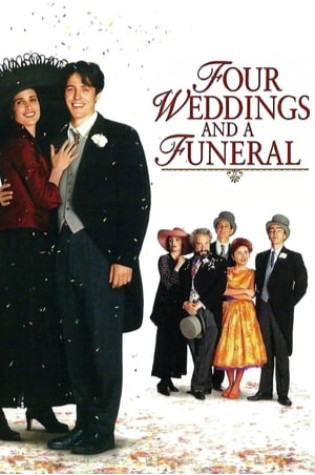 Lists It Appears On:
Complex
Go See Talk
Goliath
IMDB
Soft Sonic
Four Weddings and a Funeral is a British comedy about a British man named Charles and an American woman named Carrie who go through numerous weddings before they determine if they are right for one another.
---
---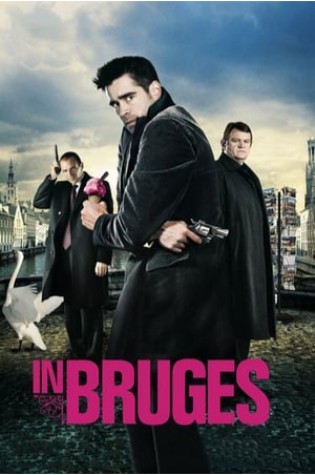 Lists It Appears On:
Complex
Goliath
IFC
IMDB
Movie Moron
Ray and Ken, two hit men, are in Bruges, Belgium, waiting for their next mission. While they are there they have time to think and discuss their previous assignment. When the mission is revealed to Ken, it is not what he expected.
---
---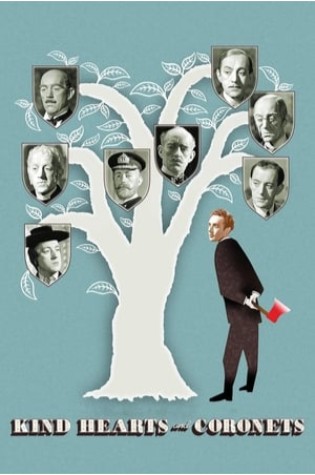 Lists It Appears On:
Comedy
Complex
Goliath
IMDB
Taste Of Cinema
When his mother eloped with an Italian opera singer, Louis Mazzini was cut off from her aristocratic family. After the family refuses to let her be buried in the family mausoleum, Louis avenges his mother's death by attempting to murder every family member who stands between himself and the family fortune. But when he finds himself torn between his longtime love and the widow of one of his victims, his plans go awry.
---
---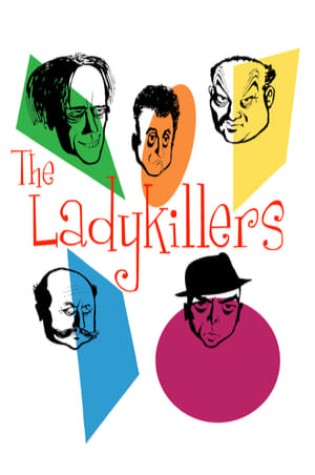 Lists It Appears On:
Comedy
Complex
Goliath
IFC
Taste Of Cinema
A gang of five diverse oddball criminal types rent a two-room apartment in an old house on a London cul-de-sac from an octogenarian widow with three pet parrots. The group's mastermind, Professor Marcus, tells her a cover story that they are members of an amateur string quintet and would like to use the rooms to hone their musical skills. In reality, they're plotting to rob an armored bank van and plan to use Mrs. Wilberforce's naiveté and her Victorian sensibilities to their advantage.
---
---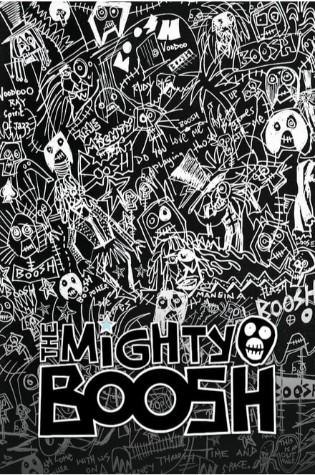 Lists It Appears On:
Bustle
High Snobery
Paste Magazine
Screen Rant
Vulture
The Mighty Boosh is a British comedy television show created by Julian Barratt, Noel Fielding and others. The Mighty Boosh is a comic fantasy containing humour and pop-culture references. Episodes often featured elaborate musical numbers in different genres, such as electro, heavy metal, funk, and rap. The show has been known for popularising a style called "crimping"; short a cappella songs which are present throughout all three series. Julian Barratt wrote the music within the show, and performs it with Noel Fielding. Fielding also designed many of the show's graphics and artwork.
---
---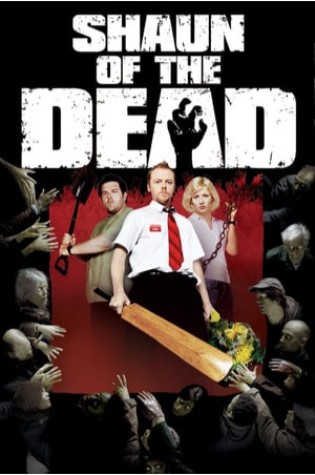 Lists It Appears On:
Comedy
Complex
Goliath
IMDB
Soft Sonic
Taste Of Cinema
Shaun lives a supremely uneventful life, which revolves around his girlfriend, his mother, and, above all, his local pub. This gentle routine is threatened when the dead return to life and make strenuous attempts to snack on ordinary Londoners.
---
---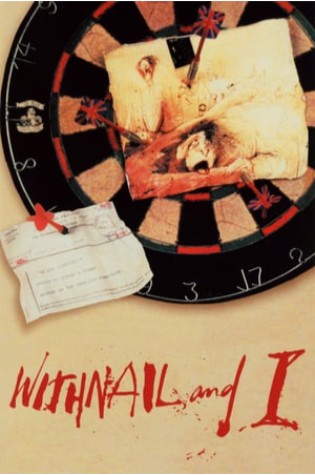 Lists It Appears On:
Comedy
Complex
Goliath
IFC
Soft Sonic
Taste Of Cinema
Two out-of-work actors — the anxious, luckless Marwood and his acerbic, alcoholic friend, Withnail — spend their days drifting between their squalid flat, the unemployment office and the pub. When they take a holiday "by mistake" at the country house of Withnail's flamboyantly gay uncle, Monty, they encounter the unpleasant side of the English countryside: tedium, terrifying locals and torrential rain.
---
---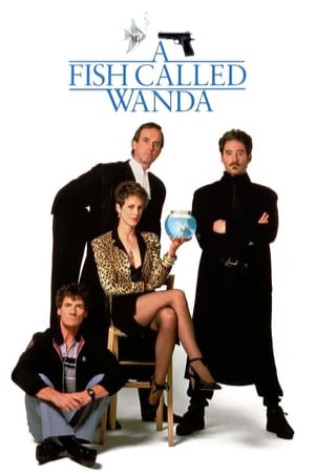 Lists It Appears On:
Comedy
Complex
Go See Talk
Goliath
IMDB
Soft Sonic
Taste Of Cinema
A diamond advocate is attempting to steal a collection of diamonds, yet troubles arise when he realizes that he is not the only one after the diamonds.
---
---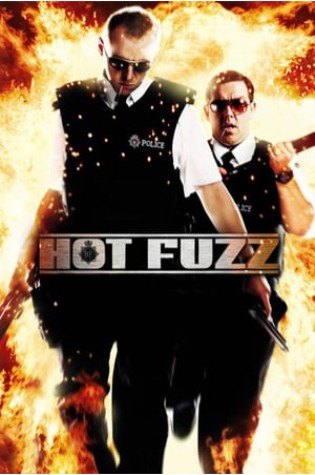 Lists It Appears On:
Complex
IFC
IMDB
IMDB
Movie Moron
Soft Sonic
Taste Of Cinema
As a former London constable, Nicholas Angel finds it difficult to adapt to his new assignment in the sleepy British village of Sandford. Not only does he miss the excitement of the big city, but he also has a well-meaning oaf for a partner. However, when a series of grisly accidents rocks Sandford, Angel smells something rotten in the idyllic village.
---
---
---
The 100+ Additional BestComedy Movies From The United Kingdom
---
---
| | | | |
| --- | --- | --- | --- |
| # | Movies | Directors | Lists |
| 31 | 'Allo 'Allo! (1982–1992) | | Vulture |
| – | – | – | Anglotopia |
| 32 | About Time (2013) | Richard Curtis | Wikipedia |
| – | – | – | IMDB |
| 33 | Alan Partridge: Alpha Papa (2013) | | Wikipedia |
| – | – | – | Movie Moron |
| 34 | Bedazzled (1967) | | IFC |
| – | – | – | Complex |
| 35 | Borat (2006) | Larry Charles | Movie Moron |
| – | – | – | IMDB |
| 36 | Brazil (1985) | Terry Gilliam | Complex |
| – | – | – | IMDB |
| 37 | Dad's Army (1968 – 1977 | | Wikipedia |
| – | – | – | Independent |
| 38 | Extras | | Anglotopia |
| – | – | – | Screen Rant |
| 39 | Keeping Up Appearances (1990–1995) | | Screen Rant |
| – | – | – | Vulture |
| 40 | Kingsman: The Secret Service (2014) | Matthew Vaughn | Wikipedia |
| – | – | – | IMDB |
| 41 | Life of Brian | Terry Jones | Go See Talk |
| – | – | – | |
| 42 | Little Britain (2003–2007) | | Screen Rant |
| – | – | – | Vulture |
| 43 | Lock, Stock and Two Smoking Barrels (1998) | Guy Ritchie | IMDB |
| – | – | – | Complex |
| 44 | Monty Python's Life of Brian (1979) | | Comedy |
| – | – | – | Complex |
| 45 | Monty Python's The Meaning of Life (1983) | | Comedy |
| – | – | – | Complex |
| 46 | Mr. Bean (1990–1995) | | Screen Rant |
| – | – | – | Vulture |
| 47 | Outnumbered | | Anglotopia |
| – | – | – | Screen Rant |
| 48 | Paul (2011) | Greg Mottola | Wikipedia |
| – | – | – | IMDB |
| 49 | Sightseers (2012) | | Wikipedia |
| – | – | – | Movie Moron |
| 50 | The Thick of It (2005–2012) | | |
| – | – | – | Vulture |
| 51 | The Two Ronnies (1971 – 1987 | | QT |
| – | – | – | Independent |
| 52 | The Vicar of Dibley (1994–2007) | | Anglotopia |
| – | – | – | Vulture |
| 53 | The World's End | Edgar Wright | Wikipedia |
| – | – | – | |
| 54 | Trainspotting (1996) | Danny Boyle | Complex |
| – | – | – | IMDB |
| 55 | Yes, Minister/Yes, Prime Minister (1980 – 1987 | | Anglotopia |
| – | – | – | Independent |
| 56 | 24 Hour Party People | Michael Winterbottom | |
| 57 | A Cock and Bull Story (2005) | | Movie Moron |
| 58 | A Fantastic Fear of Everything | | Go See Talk |
| 59 | A Hard Day's Night | | IFC |
| 60 | A Street Cat Named Bob | | Wikipedia |
| 61 | About a Boy | | Go See Talk |
| 62 | Alfie (1966) | | Complex |
| 63 | Another Year | | Wikipedia |
| 64 | Anuvahood | | Wikipedia |
| 65 | Are You Being Served? | | Anglotopia |
| 66 | Attack the Block | | Wikipedia |
| 67 | Baby Driver | | Wikipedia |
| 68 | Bad Education | | Bustle |
| 69 | Bean – The Ultimate Disaster Movie | | Comedy |
| 70 | Bill | | Wikipedia |
| 71 | Bottom | | Bustle |
| 72 | Brass Eye (1997-2001) | | High Snobery |
| 73 | Bridget Jones's Baby | | Wikipedia |
| 74 | Bridget Jones's Diary | | Comedy |
| 75 | Burke & Hare | | Wikipedia |
| 76 | Carry On Camping | | Comedy |
| 77 | Carry On… Up The Khyber | | Comedy |
| 78 | Catastrophe (2015–present) | | Vulture |
| 79 | Cemetery Junction | | Wikipedia |
| 80 | Coupling (2000–2004) | | Vulture |
| 81 | Cruise of the Gods | | Go See Talk |
| 82 | Early Man | | Wikipedia |
| 83 | Fierce Creatures | | Comedy |
| 84 | Filth (I) (2013) | Jon S. Baird | IMDB |
| 85 | Fleabag (2016–present) | | Vulture |
| 86 | French and Saunders | | Bustle |
| 87 | Fresh Meat (2011–2016) | | Vulture |
| 88 | Friday Night Dinner | | Bustle |
| 89 | Garth Marenghi's Darkplace (2004) | | High Snobery |
| 90 | Gavin & Stacey (2007–2010) | | Vulture |
| 91 | Gavin and Stacey | | Screen Rant |
| 92 | Good Neighbors (The Good Life in the U.K.) | | Anglotopia |
| 93 | Gosford Park (2001) | Robert Altman | IMDB |
| 94 | Green Wing | | |
| 95 | Grimsby | | Wikipedia |
| 96 | Harry Enfield & Chums | | Bustle |
| 97 | Holiday On The Buses | | Comedy |
| 98 | Horrid Henry: The Movie | | Wikipedia |
| 99 | I Give It a Year | | Wikipedia |
| 100 | Inside No. 9 | | |
| 101 | Jam (2000) | | High Snobery |
| 102 | Jeeves and Wooster (1990–1993) | | Vulture |
| 103 | Johnny English Reborn | | Wikipedia |
| 104 | Johnny English Strikes Again | | Wikipedia |
| 105 | Kick-Ass | | Wikipedia |
| 106 | Kick-Ass 2 | | Wikipedia |
| 107 | Kingsman: The Golden Circle | | Wikipedia |
| 108 | Lavender Hill Mob | Charles Crichton | |
| 109 | Layer Cake (2004) | Matthew Vaughn | IMDB |
| 110 | Life is Sweet | Mike Leigh | |
| 111 | Love Actually (2003) | Richard Curtis | IMDB |
| 112 | Magicians | | Go See Talk |
| 113 | Miranda | | Bustle |
| 114 | Morecambe & Wise (1968 – 1977 | | Independent |
| 115 | Mutiny On The Buses | | Comedy |
| 116 | My Last Five Girlfriends | | Wikipedia |
| 117 | Nathan Barley (2005) | | High Snobery |
| 118 | Notting Hill | | Comedy |
| 119 | On The Buses | | Comedy |
| 120 | One Foot in the Grave | | Anglotopia |
| 121 | Pirate Radio (2009) | Richard Curtis | IMDB |
| 122 | Porridge (1974 – 1977 | | Independent |
| 123 | Psychoville | | |
| 124 | Red Dwarf | | Anglotopia |
| 125 | Redirected (2014) | Emilis Velyvis | IMDB |
| 126 | RocknRolla (2008) | Guy Ritchie | IMDB |
| 127 | Scott Pilgrim vs. the World | | Wikipedia |
| 128 | Seven Psychopaths (2012) | Martin McDonagh | IMDB |
| 129 | Sexy Beast (2000) | Jonathan Glazer | IMDB |
| 130 | Shaun the Sheep Movie | | Wikipedia |
| 131 | Smokin' Aces (2006) | Joe Carnahan | IMDB |
| 132 | Steptoe and Son (1962 – 1974 | | Independent |
| 133 | Submarine | | Wikipedia |
| 134 | T2 Trainspotting (2017) | Danny Boyle | IMDB |
| 135 | Tamara Drewe | | Wikipedia |
| 136 | The Brittas Empire | | Anglotopia |
| 137 | The Curse of the Were-Rabbit (2005) | | Movie Moron |
| 138 | The Day Today (1994) | | Vulture |
| 139 | The Fall and Rise of Reginald Perrin | | Anglotopia |
| 140 | the Funny Blokes of British Comedy | | Soft Sonic |
| 141 | The Goodies | | QT |
| 142 | The Great Dictator (1940) | Charles Chaplin | IMDB |
| 143 | The Hitchhiker's Guide to the Galaxy | | Go See Talk |
| 144 | The Iron Maiden | | Comedy |
| 145 | The Italian Job (1969) | Peter Collinson | IMDB |
| 146 | The Lavender Hill Mob (1951) | | Complex |
| 147 | The League of Gentlemen (1999-2002) | | High Snobery |
| 148 | The Monty Python Films | | Goliath |
| 149 | The Return of the Pink Panther (1975) | | Complex |
| 150 | The Tall Guy | | Go See Talk |
| 151 | The Young Ones | | QT |
| 152 | This Is England (2006) | Shane Meadows | IMDB |
| 153 | Trouble In Store | | Comedy |
| 154 | Wallace & Gromit: The Curse of the Were-Rabbit (2005) | | Complex |
| 155 | What We Did on Our Holiday | | Wikipedia |
| 156 | Wild Target | | Wikipedia |
---
---
18 Best England Comedies Film Sources/Lists
---
---
| | |
| --- | --- |
| Source | Article |
| Anglotopia | The Top 12 British Comedies of All Time – Best Britcoms With Clips |
| Bustle | 13 British Comedies On Netflix To Help You Laugh Your Way – Bustle |
| Comedy | Top 20 British Comedy Films – British Comedy Guide |
| Complex | The 25 Best British Comedy Movies of All Time – Complex |
| Go See Talk | G-S-T Top 10 |
| Goliath | The 10 Best British Comedy Films Of All Time |
| High Snobery | The 10 Best British Comedies |
| IFC | 10 Funniest British Flicks of All Time |
| IMDB | Best British Humor Movies – IMDb |
| Independent | These are the greatest British comedies of all time |
| Movie Moron | Top 10 Best British Comedy Films Of The Last 10 Years |
| Paste Magazine | Weird and Wicked: The 10 Funniest British Comedies You May Not |
| QT | What's the funniest British comedy of all time? |
| Screen Rant | 16 Best British Comedy TV Shows Of All Time |
| Soft Sonic | 8 Best british comedy movies 2019 – Softonic |
| Taste Of Cinema | The 15 Best British Comedy Movies of All Time « Taste of Cinema |
| Vulture | The 25 Best British Comedy Shows Since 'Fawlty Towers' – Vulture |
| Wikipedia | List of British comedy films – Wikipedia |