The Best Alternate History Movies
"What are the best Alternate History movies of all-time?" We looked at 71 of the top Alternate History films, aggregating and ranking them so we could answer that very question!
The top 14 films, all appearing on 2 or more "Best Alternate History" movie lists, are ranked below by how many times they appear. The remaining 50+ movies, as well as the sources we used, are in alphabetical order on the bottom of the page.
Happy Scrolling!
---
---
Top 14 Alternate History Movies
---
---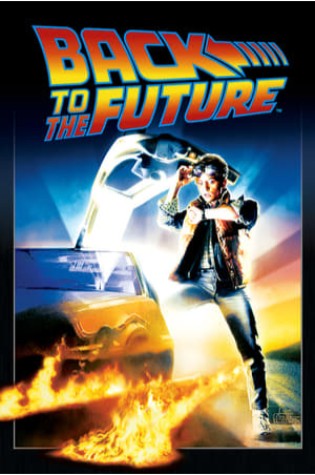 Lists It Appears On:
Eighties teenager Marty McFly is accidentally sent back in time to 1955, inadvertently disrupting his parents' first meeting and attracting his mother's romantic interest. Marty must repair the damage to history by rekindling his parents' romance and – with the help of his eccentric inventor friend Doc Brown – return to 1985.
---
---

Lists It Appears On:
Through the eyes of a British "documentary", this film takes a satirically humorous, and sometimes frightening, look at the history of an America where the South won the Civil War.
---
---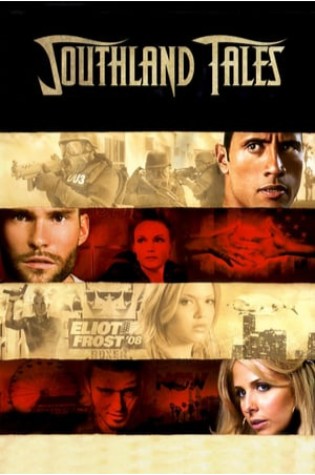 Lists It Appears On:
Set in the futuristic landscape of Los Angeles on July 4, 2008, as it stands on the brink of social, economic and environmental disaster. Boxer Santaros is an action star who's stricken with amnesia. His life intertwines with Krysta Now, an adult film star developing her own reality television project, and Ronald Taverner, a Hermosa Beach police officer who holds the key to a vast conspiracy.
---
---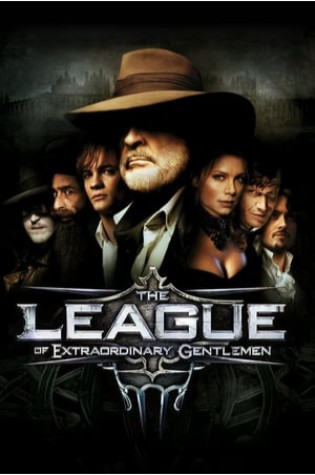 Lists It Appears On:
To prevent a world war from breaking out, famous characters from Victorian literature band together to do battle against a cunning villain.
---
---

Lists It Appears On:
Hoping to alter the events of the past, a 19th century inventor instead travels 800,000 years into the future, where he finds mankind divided into two warring races.
---
---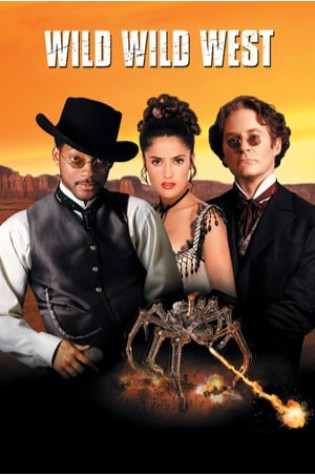 Lists It Appears On:
Legless Southern inventor Dr. Arliss Loveless plans to rekindle the Civil War by assassinating President U.S. Grant. Only two men can stop him: gunfighter James West and master-of-disguise and inventor Artemus Gordon. The two must team up to thwart Loveless' plans.
---
---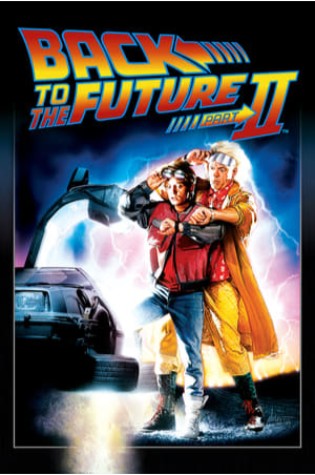 Lists It Appears On:
Marty and Doc are at it again in this wacky sequel to the 1985 blockbuster as the time-traveling duo head to 2015 to nip some McFly family woes in the bud. But things go awry thanks to bully Biff Tannen and a pesky sports almanac. In a last-ditch attempt to set things straight, Marty finds himself bound for 1955 and face to face with his teenage parents — again.
---
---

Lists It Appears On:
Thirty years ago, aliens arrive on Earth. Not to conquer or give aid, but to find refuge from their dying planet. Separated from humans in a South African area called District 9, the aliens are managed by Multi-National United, which is unconcerned with the aliens' welfare but will do anything to master their advanced technology. When a company field agent contracts a mysterious virus that begins to alter his DNA, there is only one place he can hide: District 9.
---
---

Lists It Appears On:
IMDB 2
Listal
West World
In the last moments of World War II, a secret Nazi space program evaded destruction by fleeing to the Dark Side of the Moon. During 70 years of utter secrecy, the Nazis construct a gigantic space fortress with a massive armada of flying saucers.
---
---

Lists It Appears On:
It is the dawn of World War III. In mid-western America, a group of teenagers band together to defend their town, and their country, from invading Soviet forces.
---
---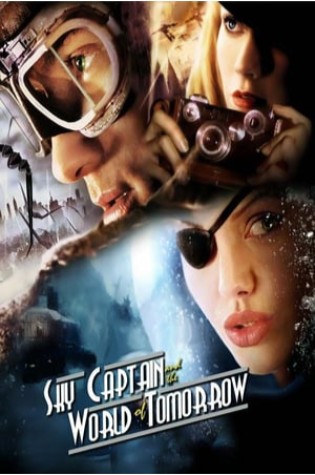 Lists It Appears On:
When gigantic robots attack New York City, "Sky Captain" uses his private air force to fight them off. His ex-girlfriend, reporter Polly Perkins, has been investigating the recent disappearance of prominent scientists. Suspecting a link between the global robot attacks and missing men, Sky Captain and Polly decide to work together. They fly to the Himalayas in pursuit of the mysterious Dr. Totenkopf, the mastermind behind the robots.
---
---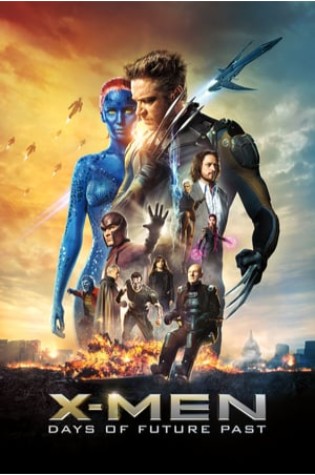 Lists It Appears On:
The ultimate X-Men ensemble fights a war for the survival of the species across two time periods as they join forces with their younger selves in an epic battle that must change the past – to save our future.
---
---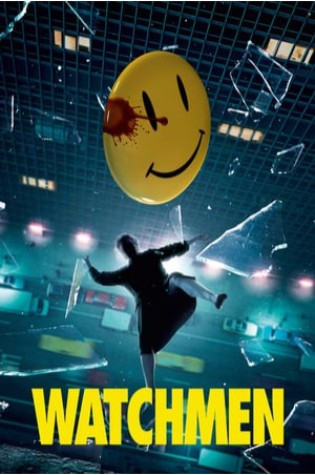 Lists It Appears On:
Futurism
IGN
IMDB 2
Listal
In a gritty and alternate 1985 the glory days of costumed vigilantes have been brought to a close by a government crackdown, but after one of the masked veterans is brutally murdered, an investigation into the killer is initiated. The reunited heroes set out to prevent their own destruction, but in doing so uncover a sinister plot that puts all of humanity in grave danger.
---
---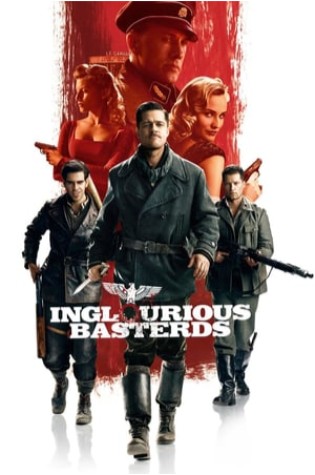 Lists It Appears On:
IGN
IMDB 2
Listal
West World
In Nazi-occupied France during World War II, a group of Jewish-American soldiers known as "The Basterds" are chosen specifically to spread fear throughout the Third Reich by scalping and brutally killing Nazis. The Basterds, lead by Lt. Aldo Raine soon cross paths with a French-Jewish teenage girl who runs a movie theater in Paris which is targeted by the soldiers.
---
---
---
The 50+ Additional Best Alternate History Movies
---
---
| | | | |
| --- | --- | --- | --- |
| # | Movies | Directors | Lists |
| 15 | 1984 (1984) | Michael Radford | IMDB |
| 16 | A Boy and His Dog (1975) | | Futurism |
| 17 | Abraham Lincoln: Vampire Hunter (2012) | Timur Bekmambetov | IMDB 2 |
| 18 | Anastasia (1997) | Don Bluth | IMDB 2 |
| 19 | Anonymous (I) (2011) | Roland Emmerich | IMDB 2 |
| 20 | Apollo 18 (2011) | Gonzalo López-Gallego | IMDB 2 |
| 21 | April and the Extraordinary World (2015) | Christian Desmares | IMDB 2 |
| 22 | Back to the Future Part III (1990) | Robert Zemeckis | IMDB 2 |
| 23 | Bright (I) (2017) | David Ayer | IMDB 2 |
| 24 | Capricorn One (1977) | Peter Hyams | IMDB |
| 25 | Captain America: The First Avenger (2011) | Joe Johnston | IMDB 2 |
| 26 | Conquest of the Planet of the Apes (1972) | | Listal |
| 27 | CSA: The Confederate States of America (2004) | | IGN |
| 28 | Dark City (1998) | | Futurism |
| 29 | Donnie Darko (2001) | | Futurism |
| 30 | eXistenZ (1999) | | Futurism |
| 31 | Frequency (2000) | Gregory Hoblit | IMDB 2 |
| 32 | Gamer (2009) | | Futurism |
| 33 | Groundhog Day (1993) | | IGN |
| 34 | Her (2013) | | Futurism |
| 35 | Horrors of War (2006) | Peter John Ross | IMDB |
| 36 | Identity (2003) | | Futurism |
| 37 | Inception (2010) | | Futurism |
| 38 | Indiana Jones and the Last Crusade (1989) | Steven Spielberg | IMDB 2 |
| 39 | It Happened Here (1965) | Kevin Brownlow | IMDB |
| 40 | It's a Wonderful Life (1946) | | Futurism |
| 41 | Jackboots on Whitehall (2010) | Edward McHenry | IMDB |
| 42 | Jin-Roh: The Wolf Brigade (1999) | Hiroyuki Okiura | IMDB |
| 43 | John Dies at the End (2012) | Don Coscarelli | IMDB 2 |
| 44 | Looper (2012) | | Futurism |
| 45 | Moulin Rouge! (2001) | Baz Luhrmann | IMDB 2 |
| 46 | Never Let Me Go (2010) | Mark Romanek | IMDB 2 |
| 47 | Primer (2004) | | Futurism |
| 48 | Project Almanac (2015) | | Futurism |
| 49 | Seven Days in May (1964) | John Frankenheimer | IMDB |
| 50 | Singing the Blues in Red (1986) | Ken Loach | IMDB |
| 51 | Source Code (2011) | | Futurism |
| 52 | Space Jam (1996) | Joe Pytka | IMDB 2 |
| 53 | Star Trek | | Listal |
| 54 | Steamboy (2004) | Katsuhiro Ôtomo | IMDB |
| 55 | The Emperor's New Clothes (2001) | Alan Taylor | IMDB 2 |
| 56 | The Final Countdown (1980) | Don Taylor | IMDB 2 |
| 57 | The Good Dinosaur (2015) | Peter Sohn | IMDB 2 |
| 58 | The Great Wall (I) (2016) | Yimou Zhang | IMDB 2 |
| 59 | The Invention of Lying (2009) | Ricky Gervais | IMDB 2 |
| 60 | The Machinist (2004) | | Futurism |
| 61 | The Matrix (1999) | | Futurism |
| 62 | The Second Civil War (1997 TV Movie) | Joe Dante | IMDB |
| 63 | Things to Come (1936) | William Cameron Menzies | IMDB |
| 64 | Time After Time (1979) | Nicholas Meyer | IMDB 2 |
| 65 | Turbo Kid (2015) | François Simard | IMDB 2 |
| 66 | V for Vendetta (2005) | James McTeigue | IMDB |
| 67 | War of the Worlds: Goliath (2012) | Joe Pearson | IMDB |
| 68 | Went the Day Well? (1942) | Alberto Cavalcanti | IMDB 2 |
| 69 | White Man's Burden (1995) | | IGN |
| 70 | WW III: World War III (1998 TV Movie) | Robert Stone | IMDB |
| 71 | X-Men: First Class (2011) | Matthew Vaughn | IMDB 2 |
---
---
6 Best Alternate History Film Sources/Lists
---
---
| | |
| --- | --- |
| Source | Article |
| Futurism | Mind Blowing Alternate Reality Movies | Futurism |
| IGN | 10 Alternate History Movies – IGN |
| IMDB | Alternative History Film – IMDb |
| IMDB 2 | Your Favorite Alternate History Film? – IMDb |
| Listal | Alternate History Movies list – Listal |
| West World | Five Weird and Wonderful Versions of an Alternate World War II … |