Ranking All The Movies Nominated At The 3rd Academy Awards In 1930
"What are the best movies nominated for the 3rd Academy Awards in 1930?" We looked at all 26 movies nominated for an Oscar in 1930 and ranked them again one another to answer that very question!
We took all 26 movies that were nominated for an Academy Award in 1930 and looked at their Rotten Tomato Critic, Rotten Tomato User, IMDB, and Letterboxd scores, ranking them against one another to see which movies came out on top. The movies are ranked on our list below, with the full chart of rankings included at the bottom of the page. We did not use Metacritic scores because of the lack of data for older movies on that site. Metacritic scores will be included when we do rankings for other years in the future.
If you want to see the rankings for additional years you can visit our Academy Award Rankings page.
Happy Viewing!
---
---
The Top 26 Academy Award Movie Rankings
---
---
26 ) The Song of the Flame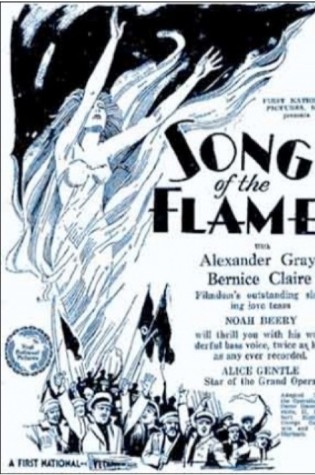 Nominated For:
The story of the movie is about a peasant who is known as "The Flame" who leads a revolution in Russia. This peasant who is in love with a Russian prince saves his life by agreeing to sacrifice her virginity to an evil fellow-conspirator.
---
---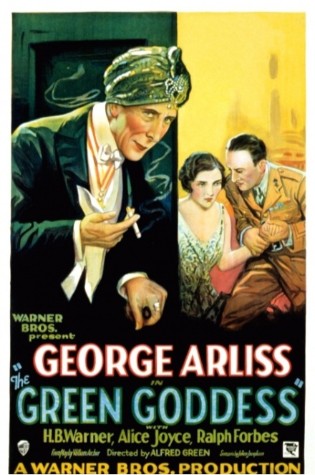 Nominated For:
An airplane carrying three Brits–Major Crespin, his wife Lucille, and Dr. Trahern–crash lands in the kingdom of Rukh. The Rajah holds them prisoner because the British are about to execute his three half-brothers in neighboring India. His subjects believe that their Green Goddess has given them the lives of the three Brits as payment for the lives of the Rajah's brothers. They will execute them when the brothers are executed. Trahern and the Crespins must figure a way to use the Rajah's radio to call India for help.
---
---
24 ) The Case of Sergeant Grischa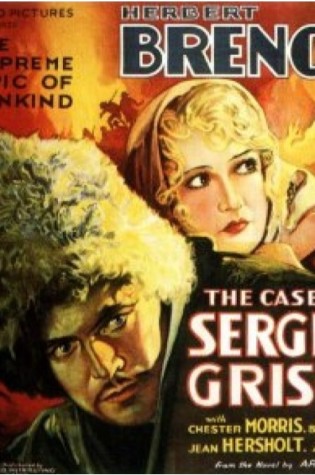 Nominated For:
---
---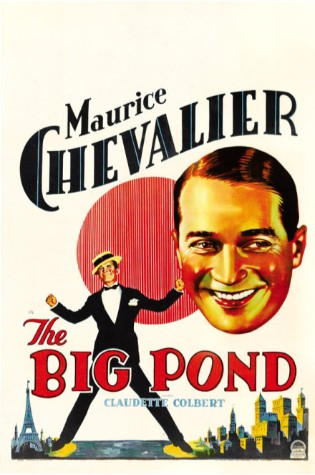 Nominated For:
A tour guide in Venice romances a visiting American tourist whose father owns a chewing-gum factory back in the U.S. She sets out to convince her skeptical father to bring the tour guide to America and give him a job in the plant.
---
---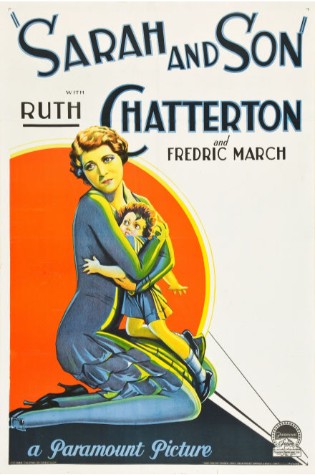 Nominated For:
A ne'er-do-well husband, after years of abusing his wife, disappears with their son, and winds up selling him to a wealthy family. Years later, the wife–now a world-famous opera singer–finally has enough time and money to begin a search for him.
---
---
20 (Tie) ) The Rogue Song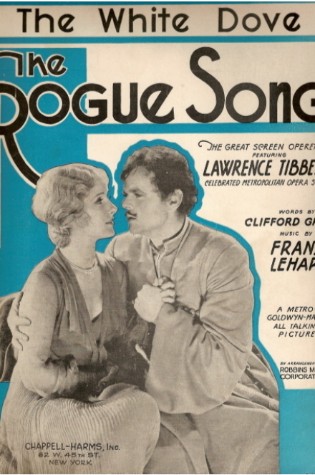 Nominated For:
In czarist Russia, a princess falls for a dashing bandit leader, but their romance proves a stormy one.
---
---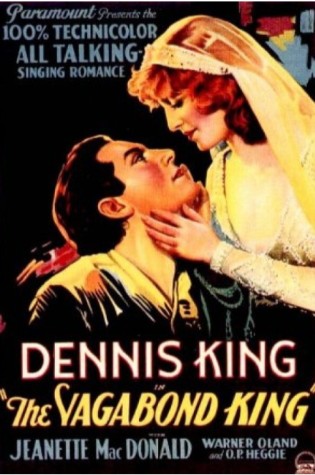 Nominated For:
The story takes place in medieval France. Poet-rogue Francois Villon, sentenced to hang by King Louis XI for writing derogatory verses about him, is offered a temporary reprieve. His hanging will be postponed for 24 hours, and in that time he must defeat the invading Burgundians and win the love of the beautiful Katherine.
---
---

Nominated For:
Best Actress
Best Director
An opera star (Greta Garbo) kept by a rich older man (Lewis Stone) falls in love with a preacher (Gavin Gordon).
---
---
18 Tie) The Devil's Holiday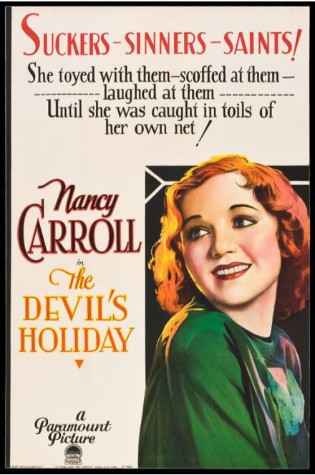 Nominated For:
Beautiful manicurist Nancy Carroll (as Hallie Hobart) sets her sights on handsome Philips Holmes (as David Stone), the son of wealthy wheat farmer Hobart Bosworth (as Ezra Stone). Professing to hate men, Ms. Carroll is only interested in luring Mr. Holmes in for a lucrative business deal. Holmes easily falls in love, but older brother James Kirkwood (as Mark Stone) brands Carroll a low-life gold-digger. To get even with the straight-laced Stone family, Carroll accepts Holmes' marriage proposal. Then, while Carroll and the family negotiate the cost of her departure, she falls unexpectedly in love…
---
---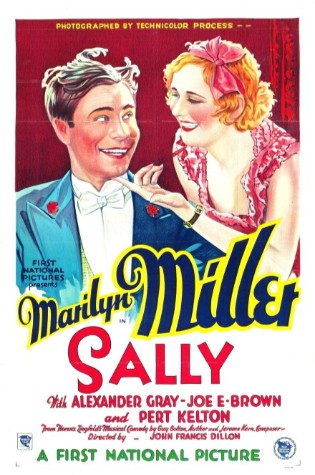 Nominated For:
Sally is an orphan who was named by the telephone exchange where she was abandoned as a baby. In the orphanage, she discovered the joy of dancing. Working as a waitress, she serves Blair (Alexander Gray), and they both fall for each other, but Blair is engaged to socialite Marcia. Sally is hired to impersonate a famous Russian dancer named Noskerova, but at that engagement, she is found to be a phoney. Undaunted, she proceeds with her life and has a show on Broadway, but she still thinks of Blair.
---
---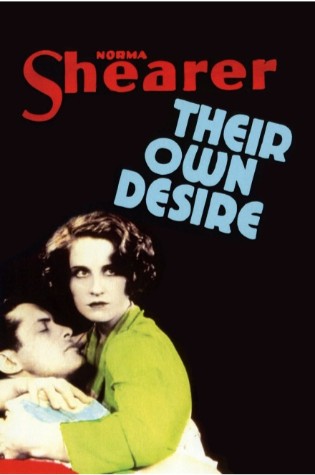 Nominated For:
Lally is a rich girl whose father writes books and plays polo. After 23 years of marriage her father decides to divorce Lally's mother and remarry to soon-to-be-divorced Beth Cheever. This sours Lally on all men. While on vacation with her mother she meets Jack, who succeeds in stealing her heart. Then Lally discovers that Jack is the son of Beth Cheever, the woman who is to marry her father.
---
---
15 ) Street of Chance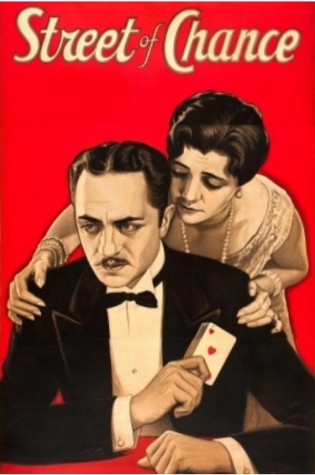 Nominated For:
Natural' Davis (William Powell) is a respected gambler who follows a ruthless code of honour with those who cheat against him. His wife Alma (Kay Francis) wants to divorce him because of his addiction and lifestyle but they agree on a reconciliation and 2nd honeymoon together and 'Natural' promises to give up gambling. However, his plans change when his brother 'Babe' (Regis Toomey) arrives in town.
---
---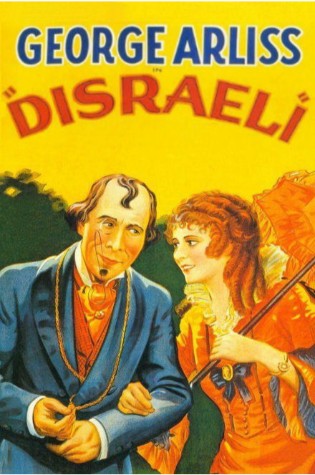 Nominated For:
Best Actor (Win)
Best Writing
Outstanding Production
Biopic of the famed British Prime Minister focusing on his concern about Russia's growing interest in the Indian subcontinent and his attempts to buy the Suez Canal. He sees the Canal as the key strategic resource in maintaining the Empire in the East but is unpopular in many quarters. With antisemitism rife at the time, Disraeli finds little support for his plan to purchase the canal or his foreign policy in general. There is no doubt that the Russians are plotting against British interests and he is surrounded by spies, even in his office at 10 Downing St. When the Bank of England refuses to finance the purchase of the available shares he turns to private sources to raise the available cash only to find the conspirators one step ahead of him.
---
---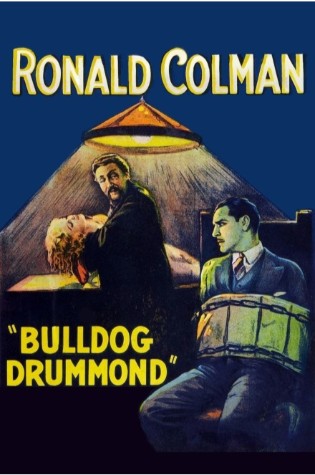 Nominated For:
Best Actor
Best Art Direction
Hugh 'Bulldog' Drummond is a British WWI veteran who longs for some excitement after he returns to the humdrum existence of civilian life. He gets what he's looking for when a girl requests his help in freeing her uncle from a nursing home. She believes the home is just a front and that her uncle is really being held captive while the culprits try to extort his fortune from him.
---
---

Nominated For:
Best Actress
Best Cinematography
Best Director
Old sailor Chris Christofferson eagerly awaits the arrival of his grown daughter Anna, whom he sent at five years old to live with relatives in Minnesota. He has not seen her since, but believes her to be a decent and respectably employed young woman. When Anna arrives, however, it is clear that she has lived a hard life in the dregs of society, and that much of spirit has been extinguished. She falls in love with a young sailor rescued at sea by her father, but dreads to reveal to him the truth of her past. Both father and young man are deluded about her background, yet Anna cannot quite bring herself to allow them to remain deluded.
---
---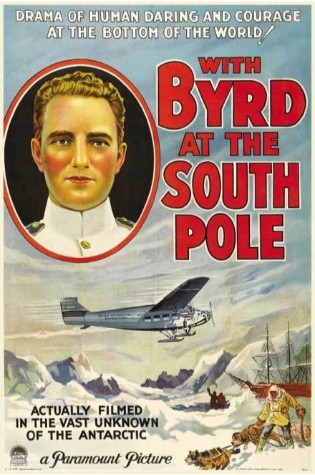 Nominated For:
Best Cinematography (Win)
With Byrd at the South Pole (1930) is a documentary film about Rear Admiral Richard E. Byrd and his 1st quest to the South Pole beginning at the Little America-Exploration Base.
---
---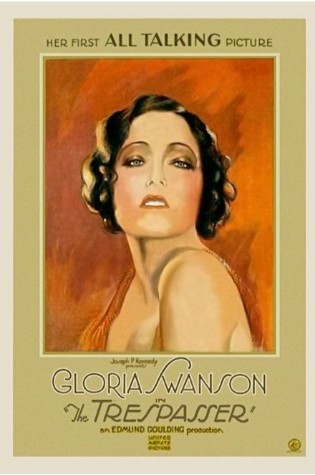 Nominated For:
A stenographer who works for a lawyer falls in love with and marries a wealthy young man. His family has the marraige annulled, after which she gives birth to a child. Her former boss helps her out to ensure the child's welfare, which starts gossip that she is a "kept woman."
---
---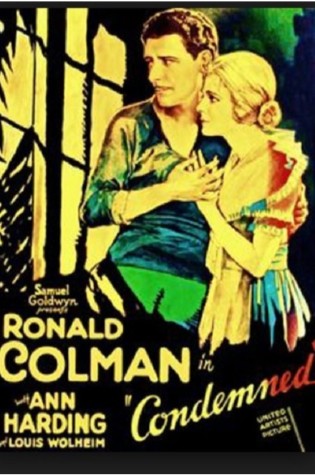 Nominated For:
Suave thief Colman is sent to Devil's Island, where he becomes romantically involved with the wife of sadistic warden Digges.
---
---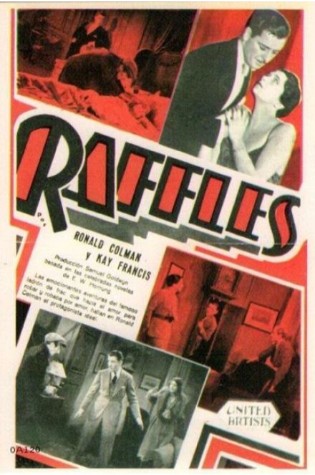 Nominated For:
A distinguished English gentleman has a secret life–he is the notorious jewel thief the press has dubbed "The Amateur Cracksman". When he meets a woman and falls in love he decides to "retire" from that life, but an old friend comes to him with a predicament that entails him committing one last job.
---
---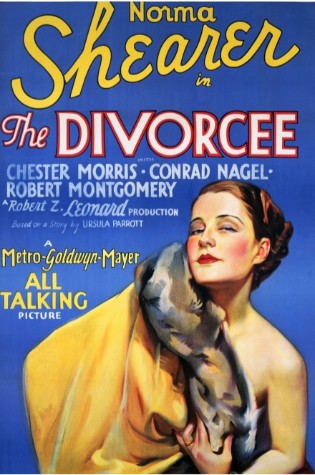 Nominated For:
Best Actress (Win)
Best Director
Best Writing
Outstanding Production
Jerry and Ted are young, in love, and part of the New York 'in-crowd'. Jerry's decision to marry Ted crushes a yearning Paul. Distraught Paul gets drunk and wrecks his car, disfiguring young Dorothy's face in the process. Out of pity, Paul marries Dorothy. Years later, the apparent perfect marriage of Ted and Jerry falls apart from infidelity on both sides. Inwardly unhappy, popular Jerry lives a party life while Ted sinks into a life of alcoholism. Jerry then runs into Paul, who still loves her. After spending time together with Jerry, Paul plans to divorce Dorothy. When Jerry sees Dorothy again, she has second thoughts about where her life is heading.
---
---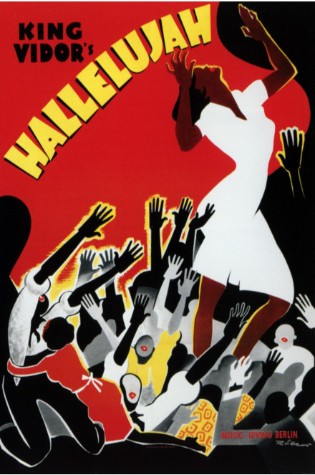 Nominated For:
A black laborer turns preacher after accidentally killing a man.
---
---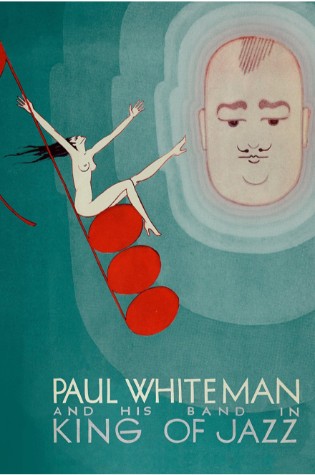 Nominated For:
This revue presents its numbers around the orchestra leader Paul Whiteman, besides that it shows in it's final number that the European popular music are the roots of American popular music, called Jazz.
---
---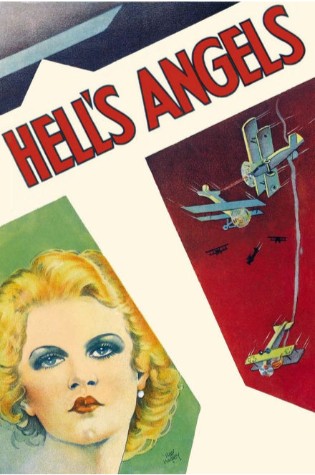 Nominated For:
Two brothers attending Oxford enlist with the Royal Flying Corps when World War I breaks out. Roy and Monte Rutledge have very different personalities. Monte is a freewheeling womanizer, even with his brother's girlfriend Helen. He also proves to have a yellow streak when it comes to his Night Patrol duties. Roy is made of strong moral fiber and attempts to keep his brother in line. Both volunteer for an extremely risky two man bombing mission for different reasons. Monte wants to lose his cowardly reputation and Roy seeks to protect his brother. Roy loves Helen; Helen enjoys an affair with Monte; before they leave on their mission over Germany they find her in still another man's arms. Their assignment to knock out a strategic German munitions facility is a booming success, but with a squadron of fighters bearing down on them afterwards, escape seems unlikely.
---
---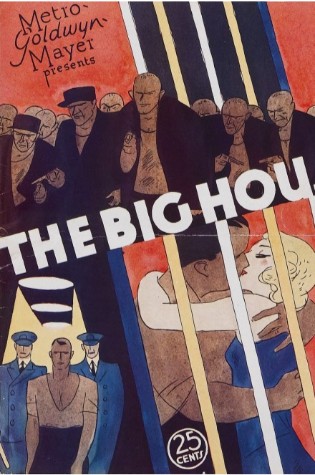 Nominated For:
Best Actor
Best Sound Recording (Win)
Best Writing (Win)
Outstanding Production
Convicted of manslaughter for a drunken driving accident, Kent (Robert Montgomery) is sent to prison. Here he meets vicious incarcerated figures who are planning an escape from the brutal conditions. What the inmates believe to be a seamless plan turns into an all out massacre in this hard nosed crime drama.
---
---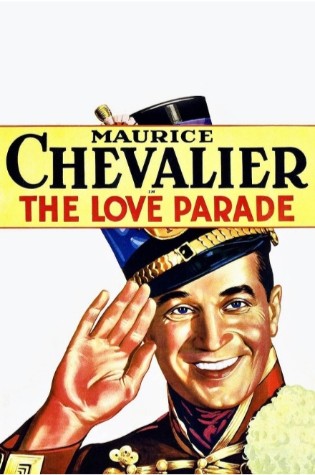 Nominated For:
Best Actor
Best Art Direction
Best Cinematography
Best Director
Best Sound Recording
Outstanding Production
The queen of mythical Sylvania marries a courtier, who finds his new life unsatisfying.
---
---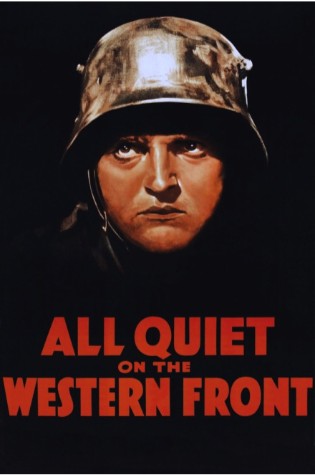 Nominated For:
Best Cinematography
Best Director (Win)
Best Writing
Outstanding Production (Win)
A young soldier faces profound disillusionment in the soul-destroying horror of World War I. Together with several other young German soldiers, he experiences the horrors of war, such evil of which he had not conceived of when signing up to fight. They eventually become sad, tormented, and confused of their purpose.
---
---
The Best 1930 Academy Award Rankings
---
---
1930 Academy Award Rankings